The Gospel Coalition's 2015 National Conference was held on April 13-15, with more than 6,000 people from 50 states and over 50 countries. The conference theme, "Coming Home: New Heaven and New Earth," sought to stir longing for our ultimate home in heaven as it explored the sweep of redemption from creation to consummation, from Genesis to Revelation.
Through times of worship, prayer, fellowship, and instruction, we sought to reaffirm the Bible's teaching on eschatology and declare in word and song with joyful hope that Jesus is returning soon. There were 84 speakers addressing a variety of topics including evangelism, homosexuality, student ministry, sexual abuse, faith and work, and more. You can access all of the media for free, browse the photo gallery, and watch the overview video.
Coalición is our TGC equivalent in the Spanish-speaking world. Their aim is to bring about a reformation of gospel-centrality in Latin America. They hosted their first conference on April 12-13, which included leaders from more than 20 countries. You can access their free media as well. Their first Spanish book, which focuses on the new Spanish-speaking reformation, focuses on the doctrine of grace defined, experienced, and applied.
Council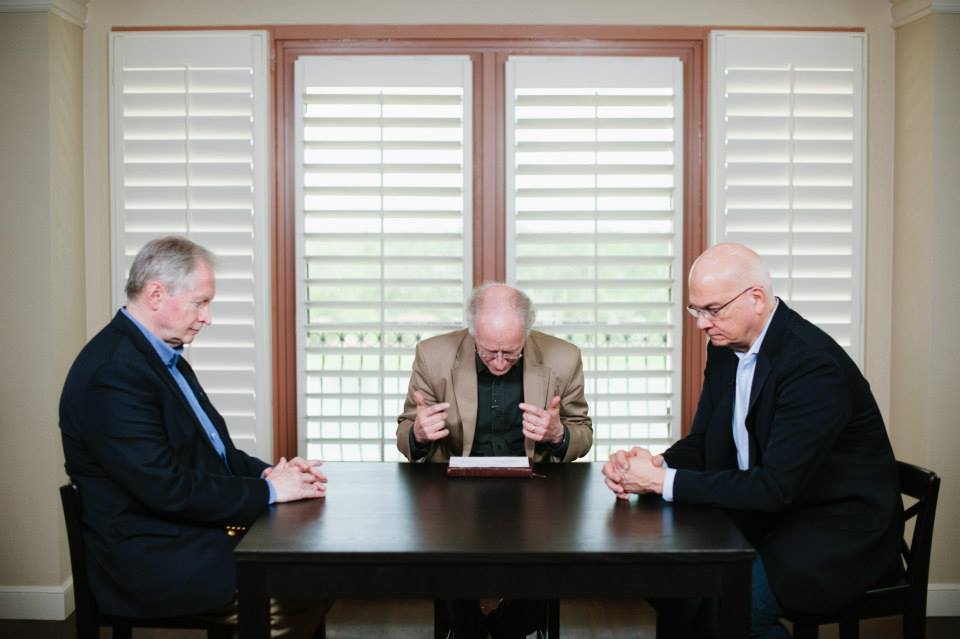 TGC's Council met together during the recent national conference in Orlando. They enjoyed an extended time of planning for the future, personal sharing, meditation on Scripture, and prayer. They discussed the importance of taking a strong stand for biblical truths amid the continuing erosion of our culture. There are several new initiatives being pursued in the coming months, including a video series on sexuality, a training program on preaching, a training and discipling course for women that will rotate around the country, and an expansion of our efforts related to race. We have produced dozens of articles and videos on this important issue, and continue to partner in events around the country to promote biblical perspectives.
Upcoming Events
October 16-17, 2015 – Ontario, Canada, Regional Chapter: Lord Revive Us

November 6-7, 2015 – Hawaii Regional Chapter: Overflow 2015 (Women's Conference)

Fall 2015 – Arizona Regional Chapter: Fall Pastor's Conference – details forthcoming

Fall 2015 – Columbus, Ohio, Regional Chapter; Simeon Trust Workshop – details forthcoming

Fall 2015 – Michigan Regional Chapter Pastors' Conference – details forthcoming

January, 2016 – Arizona Regional Biblical Theology Conference w/ Tom Schreiner – details forthcoming

February 2016 – Twin Cities Regional Chapter Conference – details forthcoming

March, 2016 – New Mexico Regional Chapter; CLARUS 2016 – details forthcoming

Spring 2016 – Arizona Regional Spring Conference – details forthcoming

May 17-19, 2016 – TGC Council Colloquium at Trinity Evangelical Divinity School in Deerfield, IL

June 16-18, 2016 – 2016 National Women's Conference: Resurrection Life: In a World of Suffering: A Focus on 1 Peter in Indianapolis, IN

August 2-4, 2016 – Atlantic Canada Regional Chapter: The Supremacy of Christ in the Gospel

Fall 2016 – Columbus, Ohio Regional Chapter Conference – details forthcoming

Fall 2016 – New England Regional Chapter Conference – details forthcoming

Fall 2016 – Hawaii Regional Chapter Conference – details forthcoming

Fall 2016 – Bay Area Regional Chapter Conference – details forthcoming     

April 3-5, 2017 National Conference: No Other Gospel: Reformation 500 and Beyond; Indianapolis, IN
Website
In the first four months of 2015 we have had more than 4 million new users on the website and roughly 13 million total pageviews.

A new Facebook strategy brought almost 1 million new visitors to our site last month alone. Since 2009, 35 million people have visited the TGC website 92 million times and have viewed more than 168 million pages.
International Outreach
So far in 2015 our donors have given $87,000 to fund nine Relief Projects in eight languages totaling 22,500 resources for Theological Famine Relief.
In the past 12 months, 98,678 books have been taken through Packing Hope by 393 partners to 89 nations around the world.

In the past decade, International Outreach has distributed a half million books to more than 130 nations.

Current relief poject: Raising $30,000 with matching grant to provide 50,000 copies of PROSPERITY? Seeking the True Gospel in English for distribution in Africa. See interviews with John Piper, Don Carson, Conrad Mbewe, as well as Ken Mbugua on this topic and resource.

We recently distributed books in Nepal. See "A Glimpse into Theological Famine Relief in Nepal."

During the national conference attendees gave $20,000 to secure 2,000 kits of six key titles that will be sent to leaders in theologically famished Spanish-speaking countries.
Publications
The Good Book Company released the first two of five new group studies in the Gospel Shaped Church series, developed in partnership with TGC based on the five points of our Theological Vision of Ministry, at TGC15. (Each edition includes a DVD, handbook, and leader's guide.)
LifeWay released three more studies in our joint series (bringing the total to five). Each edition includes a DVD & study guide.
Recently released studies include: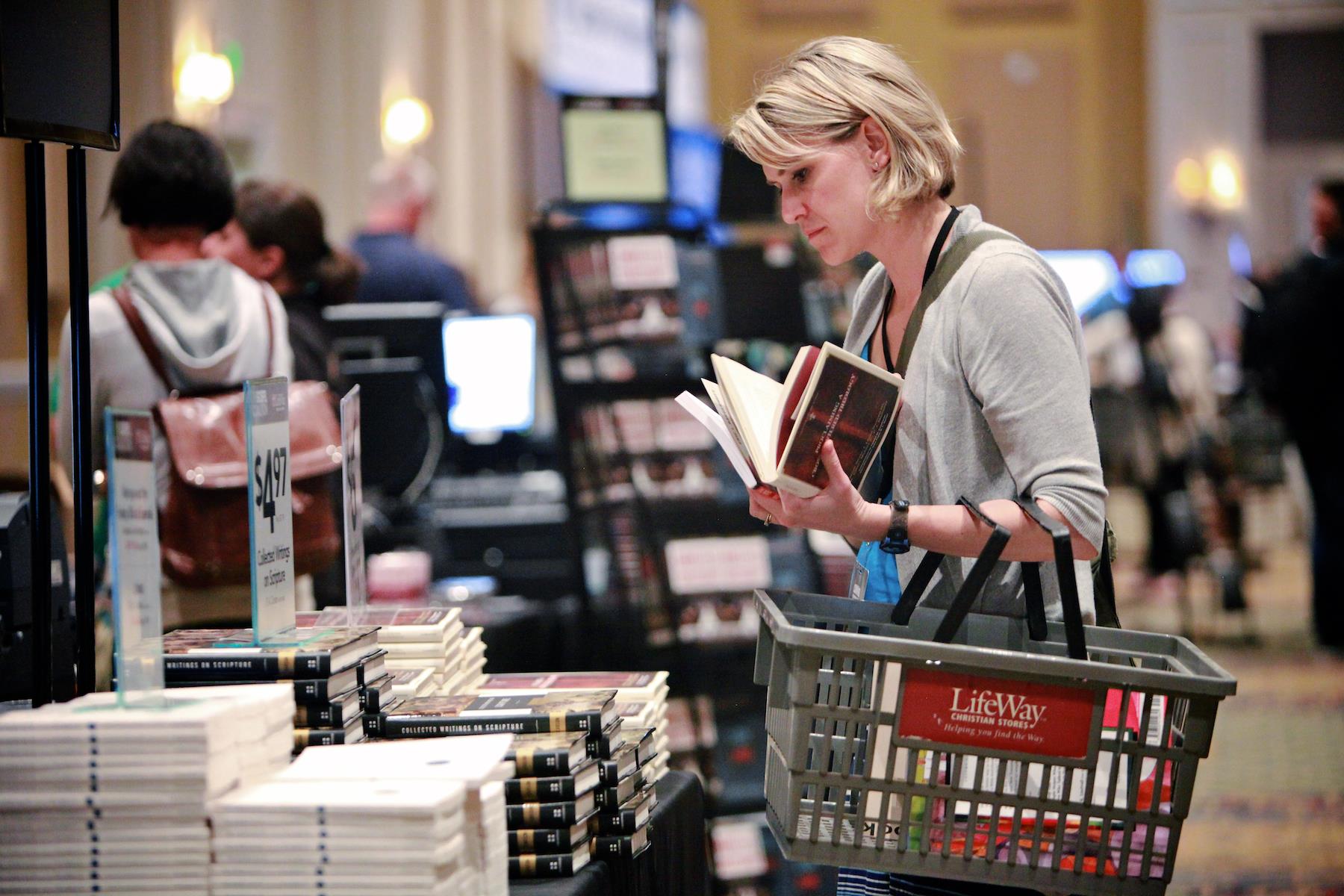 Crossway released three more books in partnership with us at TGC15:
Australia
TGC Australia's site launched on April 15 with its own editorial team that will allow them to contextualize content for Australian readers.

TGC Australia will have its first 100-person national leaders consultation at Queensland Theological Seminary on July 22-24, 2015, in Brisbane.

TGC Australia Council members are doing an excellent job providing leadership to this new endeavor.
Friends of TGC & $50K Match
Our gospel-centered ministry is nourished by the faithful partnership of our Friends of TGC—individuals, churches, and foundations who share TGC's theological convictions.
This year we are beginning several new domestic and international projects. We are asking God for $600,000 in new support. We are praying 200 more "Friends of TGC" who are able to help support our efforts. We would love to discuss whether the Lord is calling you or your church to join us.
Between now and July 1, a generous partner has committed to an all-or-nothing matching gift of $50,000—matching all gifts to our current relief project and new Friends of TGC support. To thank new churches and individuals for becoming Friends of TGC, we will send you a free copy of your choice of one of two books: The Gospel as Center, edited by Tim Keller and Don Carson, or Collin Hansen's Blind Spots.
Learn more here and give to become a Friend of TGC. If you'd like to talk with us first, you can let us know here.
We are grateful for your prayers and partnership in preparing the next generation for gospel-centered ministry. Over the weeks and months ahead, our advancement and church partnership team is eager to get to know you and how you might want to join us as we play our part in God's global gospel vision.
Get a FREE eBook to strengthen your family discipleship!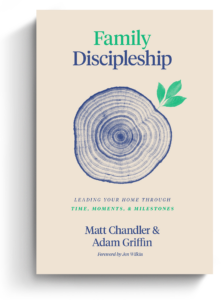 The back-to-school season is stressful for moms and dads. New rhythms of school, sports, and other extracurricular activities can quickly fill up a family's already busy calendar. Where do busy parents look for resources on discipling their family well? Aside from prioritizing church, what else can Christian parents do to instill healthy spiritual habits in their household?
Matt Chandler and Adam Griffin cover these questions and more in Family Discipleship: Leading Your Home through Time, Moments, and Milestones. And we're excited to offer this book to you for FREE as an eBook today.
Click on the link below to get instant access to your FREE Family Discipleship eBook now!