Byron Borger, along with his wife, Beth, has owned and operated Hearts & Minds in Dallastown, Pennsylvania, for 33 years. Previously, Byron worked in campus ministry for the Coalition for Christian Outreach, where he helped to develop the Jubilee Conference on vocation and culture. Byron and Beth belong to First Presbyterian Church in York, Pennsylvania, and have three adult children.
---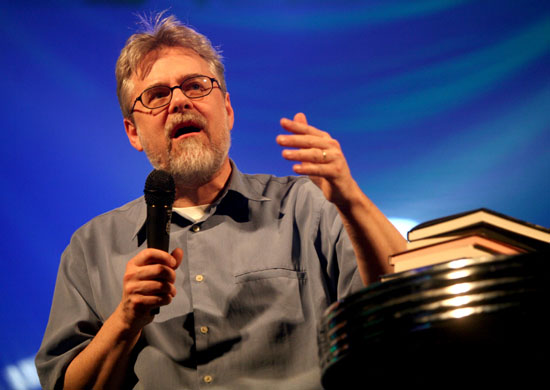 How would you describe your work?
Since we own an independent bookstore in a small town, we spend a great deal of time learning about the best books—from the highest liturgical church traditions to the independent free-range Christian culture. My day is spent in retail, researching specialized areas, working on displays, ordering for a wide audience, and reviewing books for my BookNotesBlog. We also provide off-site book displays at author appearances, retreats, and conferences, like the Center for Faith and Work conference at Redeemer Presbyterian Church in New York City and the Christian in the Visual Arts conference.
We're dedicated to helping people integrate their faith and work. Therefore, our store is somewhat laid out by vocational area. Convincing our customers that Christ's lordship extends to all areas of life, including their work, can sometimes be an uphill battle.
As an image-bearer of God, how does your work reflect some aspect of God's work?
God, as the Creator of all things, invites us, as his image-bearers, to be good stewards over his creation. It's our royal duty to shape culture. We can't do that properly, however, because of the fall; we must be restored in Christ in order to regain our proper vocation—to fulfill the cultural mandate (Gen. 1:28). We were tasked with ruling over creation, but that is now done in idolatry. Creation is still being shaped and formed, but not in God's ways. Our bookstore provides resources to cultivate our relationship with Christ. We offer books based on a biblical worldview that help us bear God's image in a world of idols.
How does your work give you a unique vantage point into the brokenness of the world?
I see it in my own brokenness. Anyone who works, if they're honest, will see their own brokenness in their business. I also see it in the lukewarm attitude of the church when it comes to integrating faith and work, which is a lack of kingdom vision and a weak theological understanding of vocation. We have a hole in the holistic view of gospel implications; we're missing the "work" piece. The books we provide are lifelines in the battle that the church ought to be fighting, but sadly, often isn't.
Jesus commands us to "love our neighbors as ourselves." How does your work function as an opportunity to love and serve others?
I really believe that here at the bookstore we have resources to help people be what God wants them to be—no matter their calling. We work hard to match the right book to the right person so that they can start wherever they are and grow into deeper things. We try to get to know people, guide them in their thinking about their life and work, and give them books that guide them to the next steps in their discipleship—in all areas of life. This is our labor of love.
---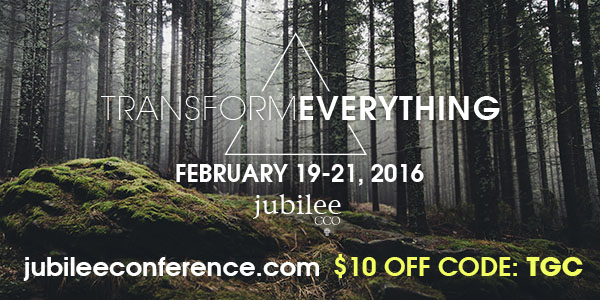 For a special rate at the Jubilee Conference on vocation and culture, where Byron is speaking and hosting a book display, visit here.
Editors' note: The weekly TGCvocations column asks practitioners about their jobs and how they integrate their faith and work. Interviews are condensed.