Katy Bowser Hutson is a singer, songwriter, writer, wife, and mother. After spending her childhood as an "Army brat," Katy has been rooted in Nashville, Tennessee. She is a founding member of Indelible Grace, a co-creator of Coal Train Railroad, and a member of Rain for Roots. She loves to read, walk, bake, sit by fires, talk with a small group of friends for hours, be with her family, or hide by herself for a while.
---
How would you describe your work?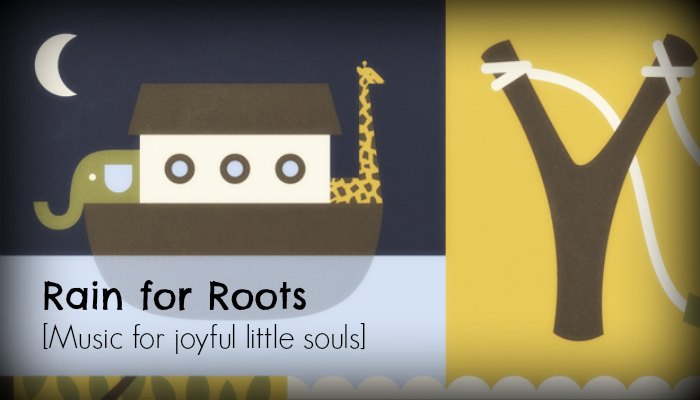 In this season of life, I'm juggling between being a stay-at-home and a musician. My main music project, Rain for Roots, integrates these two callings. It's a collaboration with fellow moms and songwriters Sandra McCracken and Flo Paris Oakes that creates songs with biblical truths and good music for kids. For example, our recent advent album, Waiting Songs, includes music to help children and families celebrate the waiting-in-between place. It helps children see that it's okay to hope and wait and long; after all, Christians are always advent people, hoping and waiting and longing for the kingdom to come in its fullness. And we've grounded these songs in Scripture—from Genesis to Isaiah to Luke to Revelation.
As an image-bearer of God, how does your work reflect some aspect of God's work?
Children are full of constant wonder. "Yay!" and "Wow!" are my son's two newest words. He says them all day. It's the best, but it's also exhausting. Childlike capacity for wonder is hard to maintain as a grown-up in a world where horrible things happen every day.
Yet it's a small child Jesus says the kingdom of heaven is like. In my work, I'm thankful to have children around me to help me to remember to behold and wonder at every last detail of God's beauty—if I'm not too exhausted to see it.
How does your work give you a unique vantage point into the brokenness of the world?
The job of those of us who seek truth and beauty is to observe the world in its entirety, which includes seeing the ugly. You can't pretend there aren't awful things if you want to make a balm for them. We have a deep need for salvation and the kingdom. I was with my kids a few weeks ago when I spotted a racist sign near our house. I called the police, and they got rid of it. Twice. This prompted me to read To Kill a Mockingbird. I was challenged by Atticus Finch, a man who was dealing with a horrible situation but spoke truthfully and plainly and lovingly to his children about it. I hope to speak to my kids in similar ways.
Jesus commands us to "love our neighbors as ourselves." How does your work function as an opportunity to love and serve others?
My friends and I saw a need for truth and beauty in the lives of our children. Rain for Roots is a chance for Flo, Sandra, Alice Smith, and me to share this truth and comfort with other families. It's been mind-boggling to see how God is using these songs that we wrote for kids.
---
Editors' note: The weekly TGCvocations column asks practitioners about their jobs and how they integrate their faith and work. Interviews are condensed.