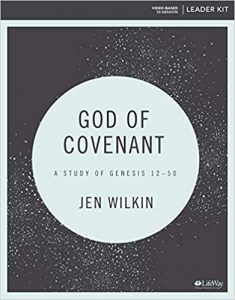 If anything distinguishes evangelicals from other religious groups, it's Bible study. And yet you wonder sometimes if it's something we like to talk about more than do. Unless it's debating things like creation. That's always a favorite past-time for evangelicals of all ages.
Jen Wilkin is a gifted Bible teacher and veteran advocate for Bible literacy in the church. And she's not afraid to tackle the hard topics, which start on the first page of Scripture and continue all the way through to the end, from Genesis to Revelation. Her latest Bible study published with LifeWay is God of Covenant: A Study of Genesis 12–50. Jen joins me to talk about Genesis, Bible teaching, parenthood, Christian education, and more.
Listen to this episode of The Gospel Coalition Podcast.