Jesus said many things that are hard to hear. He issued many commands that are hard to obey. He taught many parables that are hard to understand. But maybe the most powerful, the most counterintuitive word he has for us today comes in Matthew 10:39: "Whoever finds his life will lose it, and whoever loses his life for my sake will find it."
When we're lost, we're found. It only makes sense in the gospel.
That's the theme of a new book I've edited for The Gospel Coalition. It's called Lost and Found: How Jesus Helped Us Discover Our True Selves. It's a collection of testimonial essays from authors such as Joni Eareckson Tada, Sam Allberry, Quina Aragon, Jason Cook, Bernard Howard, and many others.
And it includes the testimony of my guest on The Gospel Coalition Podcast. Christopher Yuan is probably best known for his book Out of a Far Country [review]. But he's also written a new book called Holy Sexuality and the Gospel. He joined me on The Gospel Coalition Podcast to talk about the mystery of life, the apologetic of love, the challenge of parenting, and more.
Get your FREE 7-day devotional!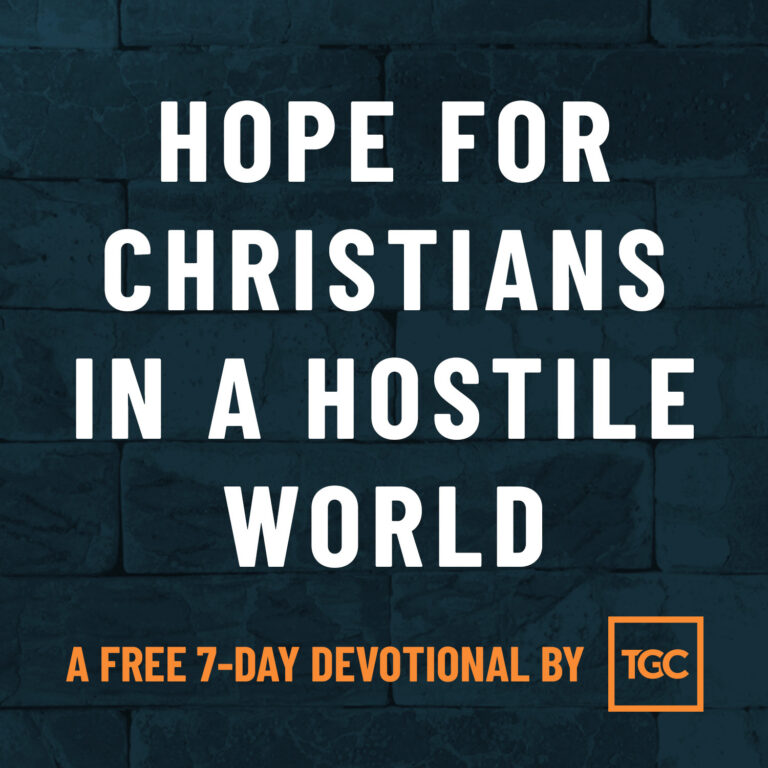 God's people have always been strangers and sojourners in this world. Do you feel that way, too?
You're not alone. Since the church's beginnings, Christians have often felt ostracized. And the Bible offers great encouragement for how to live with hope.
If you're feeling the weight of cultural exile today, our new 7-day devotional, Hope for Christians in a Hostile World, will encourage you.
If you sign up for this FREE resource, we'll send you an email each day for a week with a daily devotional featuring Bible readings and reflections written by TGC staff and friends.