J. Mark Bertrand is novelist, essayist, and lecturer. His Roland March novels––Back on Murder, Pattern of Wounds, and Nothing to Hide––led The Weekly Standard to dub him "a major crime fiction talent." He has an MFA in creative writing from the University of Houston. He also writes about typography and publishing at BibleDesignBlog.com. Mark lives with his wife, Laurie, in Sioux Falls, South Dakota, where he is an elder at Grace Presbyterian Church.
---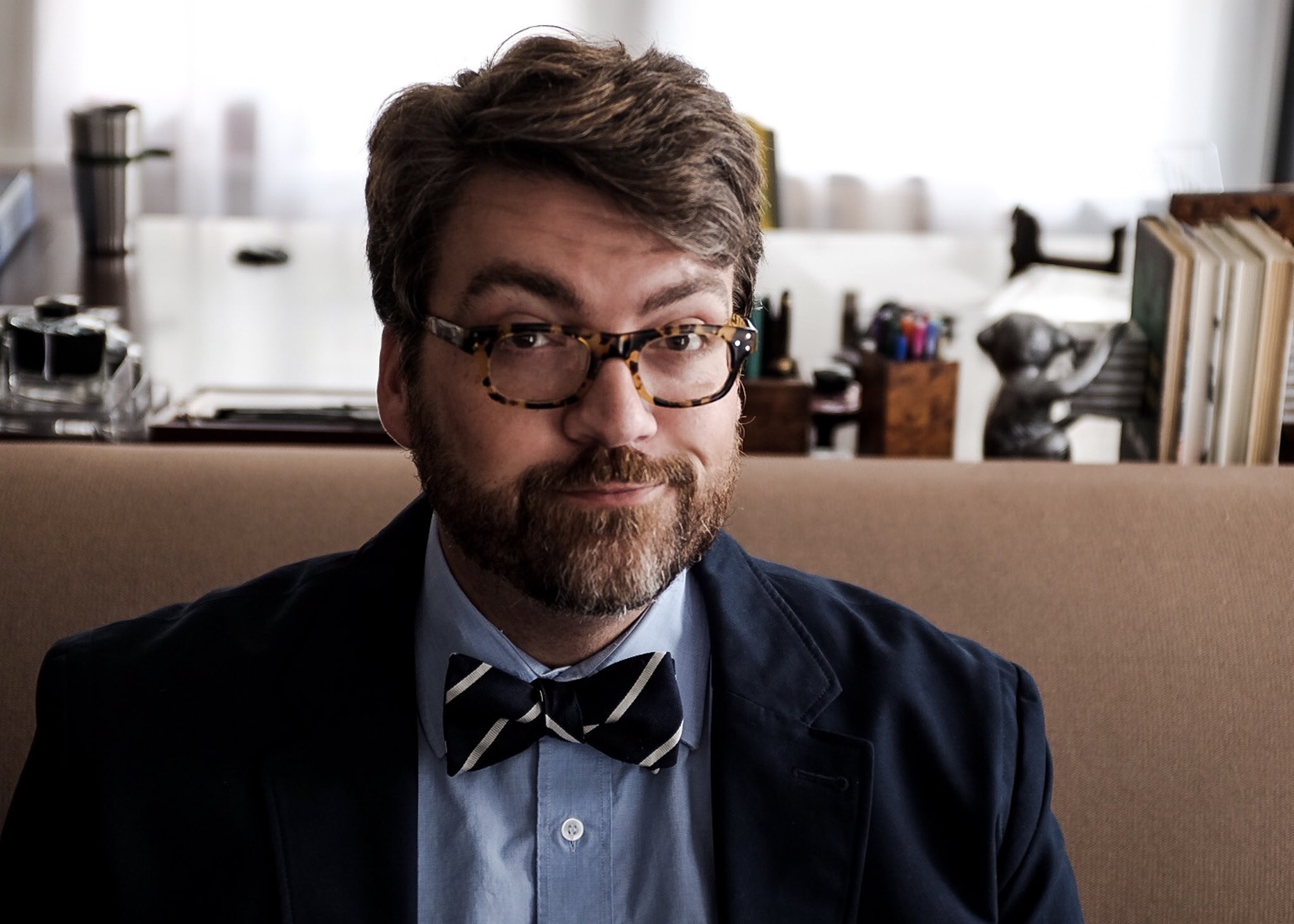 How would you describe your work?
I am a novelist first and foremost, although I've also written nonfiction (Rethinking Worldview).
As an image-bearer of God, how does your work reflect some aspect of God's work?
What we do when we write fiction parallels what happens in communion. Christ offers himself to us in the sacrament. Something like that happens on a deep level in the novel. The author creates a work where he or she is present and invites the reader into that experience. It's one of the things that draws us to fiction––we become attached to the presence of the author behind the text. My work is an offering up of presence. We serve in this work by giving up some aspect of ourselves and by communing with the people through the written word.
How does your work give you a unique vantage point into the brokenness of the world?
Because I write crime novels, one of the themes in my books is brokenness. Sometimes we feel the pressure not to tell the whole truth about the brokenness, or to soften the blow in some way. Evil, however, affects all of life. That radical corruption is theologically right. You can't be honest if the truth you're telling doesn't tell that truth, even if it makes us uncomfortable. By the same token, you can't tell the story of darkness as if there were no light. That would be giving into the pressure in the opposite direction. A lot of the journey for me has been in how to tell the truth about the world as it truly is.
Jesus commands us to "love our neighbors as ourselves." How does your work function as an opportunity to love and serve others?
I serve the reader by seeing, and then telling, a truth. Being as honest as you can about the world and yourself is how you serve your neighbor. Writers open themselves up to criticism and ridicule when they publish. Being vulnerable can create a lot of anxiety, but honesty is an essential part of the service. I don't write hoping to become famous. I write because I believe there is a reader out there who will connect with what I have to say. You have a connection through paper and ink, and now through the screen. That potential for communion with readers is what inspires us to offer up our presence.