Frederic George Hotton had already read through his Bible dozens of times when he arrived in Argentina 100 years ago. He relied on his Spanish Reina-Valera version while serving as one of the first Protestant "tent-maker" missionaries from Australia.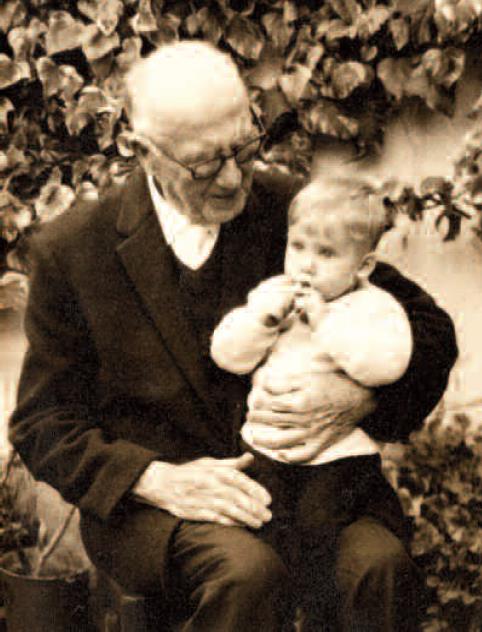 "He was a man of the Bible, reading it cover to cover more than 300 times," says Hotton's great-grandson Ruben Del Ré. "Preaching it, but also living it."
Hotton would be thrilled to know his great-grandson serves as general secretary of the Sociedad Biblica Argentina (Argentine Bible Society; SBA), which is a member of the United Bible Societies, the world's leading translator, publisher and distributor of the Word of God. And he would likely want to help Ruben meet the society's challenge to put a Bible in one million Argentine homes.
"This program includes the provision of missionary Bibles at a very low price, so every Christian, no matter his economic position, can share the Word with others, especially family and friends," Ruben says. "We want to encourage them to evangelize with a Bible in their hands. Our motto is, 'Evangelize with the Word.'"
God has so far enabled the society to distribute nearly 900,000 copies of Scripture in about two years—a marvelous answer to prayer. But along the way, Ruben and other SBA leaders realized they face another challenge.
But What Is the Gospel?
"Many new Christians, good and faithful ones, have difficulties explaining the gospel with clarity," Ruben says. "What is the gospel? Many times we hear phrases like, 'I rendered myself to God,' or 'The Lord changed me and gave me peace.' [This] is all true, but has to do mainly with the testimony, with the experience, but not with the message itself: God's plan; His holiness and our sin; the centrality of Jesus and the historical event of the cross; the calling to repentance; the promises of the gospel."
One hard reality is that only about 20 percent of Protestant pastors have received any formal training for ministry, and approximately 50 percent never finished high school. In addition, more than 75 percent of Argentina's 40 million people identify themselves as Roman Catholic. (Pope Francis is a native of Argentina.)
"Churches have also been affected by the trends of post-modern culture," Ruben explains. "Many pastors only refer to the Word tangentially, preferring to speak about their own perspectives of who God is and how He operates in the lives of Christians and non-Christians. The result is that many of the newer generations of believers show an alarming level of ignorance in reference to even the most basic biblical texts."
International Outreach Delivers Gospel Clarity
In 2013, the SBA hosted an event with The Gospel Coalition (TGC) co-founder Tim Keller. At this time, Ruben shared the great need for biblical resources that could augment the million-Bible project.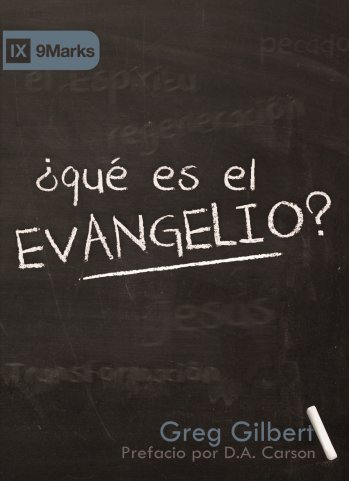 The Gospel Coalition-International Outreach responded by reaching out to sponsors and a publishing partner, which raised enough money to completely fund the printing of 5,000 Spanish-language copies of Greg Gilbert's Que es El Evangelio? (What Is the Gospel?). TGC-IO provided these books free of charge to SBA, which distributed them mainly to pastors and those leading the society's evangelistic outreach.
"We prepared a PowerPoint presentation so that our promoters could engage the pastors with the project," Ruben says. "The promoters travel all across the country visiting different churches and distributing God's Word while serving and encouraging local church leaders." He says SBA also provided a summary of the book, a study guide, and an evaluation form.
"The book has been presented in almost all the 24 provinces, including Buenos Aires. We also studied the book chapter by chapter in our weekly devotional time with our staff and in every house that received a Bible."
The One Million Bibles project has stimulated evangelism efforts throughout Argentina. One church of 12 people in Rio Turbio, Patagonia, pledged to reach at least 120 homes—ten per member—with the gospel. In Bell Ville, Cordoba, a 10-year-old-girl, wrote to say that she is now reading the Bible from cover to cover. She also explained that her father was murdered and she shares a small room with her mother and many brothers. "Keep doing this precious work," she said.
For the Health of Local Churches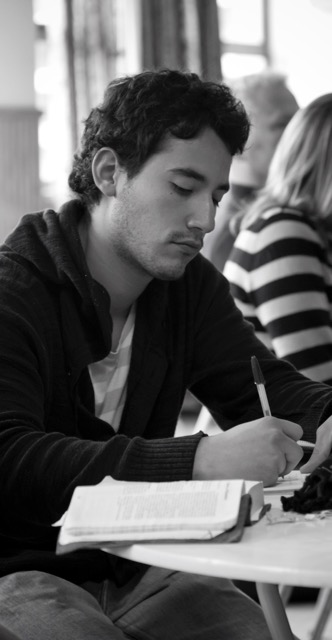 At the same time, the distribution of Que es El Evangelio? has proven to be a vital help to pastors, many of whom possess no Bible commentaries or other theological resources. David Escobar, a Bible society representative to Patagonia, says, "I feel a deep joy and encouragement when I see how the congregations receive it with so much interest. Though it is a little book, it is core for the health of local churches."
Pastor Jairo Fraga of the evangelical mission Argentina for Christ in Puerto Deseado, Santa Cruz, says he has begun studying the book with leaders and teachers, and will soon share it with the entire congregation, "preparing each believer to be a disciple-maker according to Bible principles."
Rosario Valeriano, another SBA representative, gave copies to leaders of a church in Angosto whose members are "collas," a people indigenous to Argentina, Bolivia and Chile.
"When I presented the book, What is the Gospel?, they found many answers," he says. The community of colla believers is very evangelistic; its leaders say they'll study the book as a means of reaching others for Christ.
One-book Libraries
Most pastors are fortunate to have a Bible—their one-book library.
"A study Bible, a commentary, and a dictionary should be the basic library for the pastor," Ruben says. "There are many good resources in Spanish, but in most cases the pastors don't have the economic resources to buy them."
As God allows, TGC-IO will continue to partner with Ruben and the Argentine Bible Society to provide resources that we pray will bring many people to Christ, continuing in a mission that began long ago.