Pastor Javier Tabor has labored for Christ in El Plan, Honduras, with little more than a Bible and a hymnbook to form his theology.
Pastors Germain Diaz and his father-in-law, Israel Portillo, serve in the remote village of Las Mercedes. They minister to the village's 800 residents without benefit of formal training and with almost no printed materials for teaching.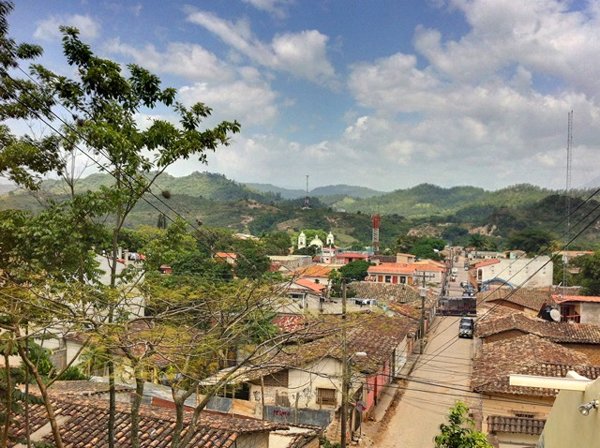 That's how it is for evangelical preachers in this Central American country of about 8 million people, where most households survive on less than $200 per month. Bibles are plentiful, but books presenting sound theology are rare. Gene Ziebach, secretary of Hope Here International Ministries (HHIM) based in Dothan, Alabama, has seen the theological famine firsthand, making 13 mission trips to Honduras since 2005.
Murder Capital of the World
Bringing the gospel to Honduras has never been easy. Poverty, revolution, crime, and political corruption pockmark its recent history. In fact, the United Nations Office on Drugs and Crime recently declared Honduras the homicide capital of the entire planet. Drug-running is the culprit in most of the murders, and the crimes are almost never solved.
Most people in Honduras identify themselves as Roman Catholic. But a 2008 Gallup poll turned up surprising numbers: 47 percent Catholic, 36 percent evangelical Protestant, and 17 percent "other," indicating that the gospel is prevailing in largely unreported ways.
Despite the challenges, Gene and HHIM teams plan to keep returning to Honduras. They've helped pastor Javier's church to buy land, build a children's classroom, and begin construction on a building for worship.
Medical and Spiritual Help
In August, 2014, an HHIM team travelled to Honduras along with a group from Mt. Gilead Baptist Church, also in Dothan. The teams carried theological aid in the form of resources from TGC International Outreach (IO).
"Prior to the trip, HHIM ordered a number of books and tracts through The Gospel Coalition," Gene said. Among the titles were John Piper's Pacto Matrimonial (This Momentary Marriage) and R. C. Sproul's Que Buena Pregunta (That's a Good Question). The team also took along two cases of Piper's evangelistic booklet Para tu Gozo (For Your Joy).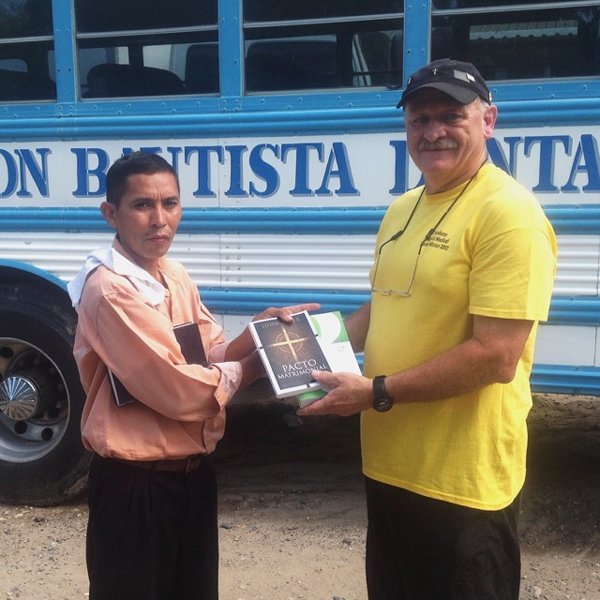 "For us, it is difficult to get this type of literature because of the cost," pastor Javier said. He can sometimes reproduce small portions on a copier, but complete books are seldom available.
The books are especially precious for Israel and Germain, who shepherd New Life Congregational Church, six arduous hours from the nearest large community. In Las Mercedes, situated in rugged terrain 3,500 feet above sea level, even copied materials are scarce.
The ministry teams worked with the Honduras Baptist Dental Mission in El Plan and also traveled to pastor Germain's little village. While the medical teams conducted a three-day clinic, the others held services for children, helped distribute clothing and shoes, and handed out several hundred copies of Para tu Gozo to those in line.
Good Report
Gene happily reported the results of the group's efforts: 1,937 medical and 255 dental patients treated, 7,524 prescriptions filled, 440 pairs of eyeglasses issued, and 152 animals cared for. "Most importantly, there were 45 professions of faith and 26 re-dedications," he said.
He was especially thrilled to give the pastors of Las Mercedes and El Plan study Bibles and several copies of the IO books they brought along. He said these pastors expressed thanks to all those who have blessed their churches. "You have helped us to mature in the faith, Germain said.
Some HHIM members travel regularly to minister in Guatemala, the Dominican Republic, and Haiti. And they want each mission trip to include TGC-IO resources.