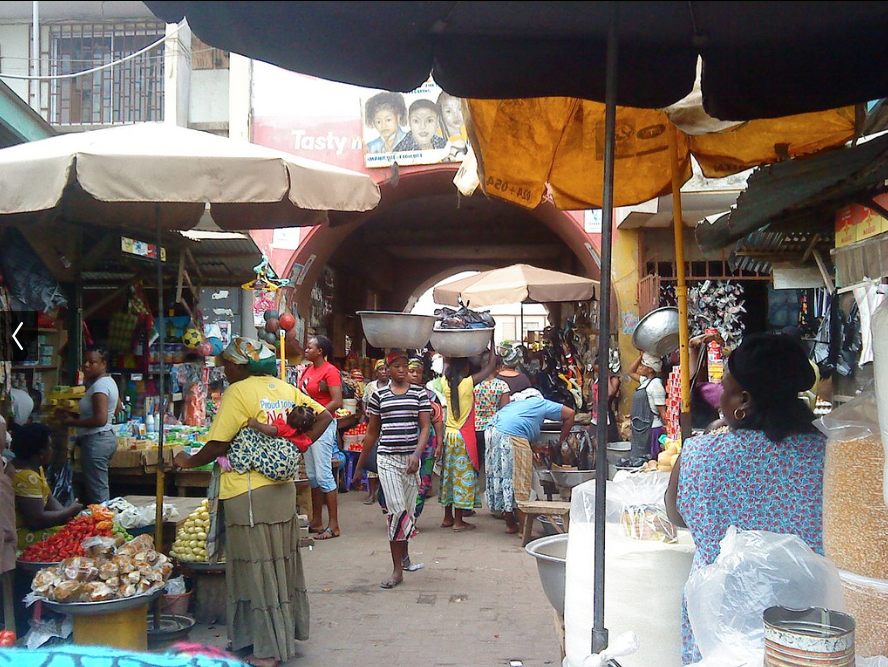 He was cursed before he ever came out of his mother's womb.
Maxwell Blay grew up in Ghana as an outcast of his tribe, stigmatized as unclean by virtue of being the tenth-born of his mother. The Bulu curse branded him and all those around him. Yet he had not been aborted before birth—the fate of his kind—or killed or abandoned in the jungle. Instead, his parents chose to keep him, even in the face of condemnation. His mother, strengthened by her Christian faith, put her trust in the Lord in sending Maxwell to them.
The belief in Bulu or Badu, the Ghanaian name meaning tenth-born child, springs from dark tribal folklore in remote areas of the country, and marks people as cursed. This same superstition applies to so-called "spirit children," those born disabled or diseased, or whose mothers die in childbirth.
Though no official statistics exist, it's believed that thousands of babies have been put to death. Untold more are abused, exploited or abandoned.
Reaching the Poorest
Maxwell, whose wife, Joana, is also the tenth-born in her family, carries a heavy burden for castaways. Through God's miraculous providence, he became founder and president of Ransom Foundation, an indigenous Christian charity. In 2007 he partnered with the Children's Hunger Fund Mercy Network (CHF) to reach out to people in dire poverty.
Steve Doucette, Ministry Development Director for CHF's eastern hemisphere, says these children grow up "feeling the effects of a passed-down tradition and all of the pain associated with it. God had a plan for their lives. Maxwell and the Mercy Network churches reach the poorest of the poor and the outcasts of society."
Nearly a third of Ghana's population lives in poverty, with no access to education, regular meals or clean water. CHF helps suffering children by equipping local churches for gospel-centered mercy ministry. Their network serves 15 churches and 350 families in rural areas of this country, where its primary mission is to train local pastors.
From Scavenging to Serving
According to Operation World, young people are vital to the efforts to bring revival to Ghana. More than 40 percent of the population is younger than 15. Reaching youth with theGospel opens a door to families in a way little else can do.
Millions of Ghana's children grow up in extreme poverty, scavenging barefoot in dumps for food, or going to bed without eating, after toiling for hours in hard labor. Maxwell says they live in a state of "hopelessness and fear." Seth Nyanzu was one of them, but God called him out of those grim circumstances and led him to become a pastor at age 18. He has been serving in the Lord's vineyard in his village of Bamiakor for 20 years.
Seth was one of several pastors blessed by books and study Bibles provided in 2013 by The Gospel Coalition-International Outreach (TGC-IO) through its Theological Famine Relief program.
"The books offered recently are the best (I've received) in my many years in ministry," he says. "If I had had this opportunity to get this Bible and literature 20 years ago, I wouldn't have had time to listen to many false teachers that inspire our emotions."
Combating the "Prosperity Gospel"
It's been called one of the most serious threats to faith on the African continent. The "prosperity gospel" blends Christianity with a deadly occultism and materialism that keeps followers enslaved to both physical and spiritual poverty.
While Ghana's 109 people groups largely identify themselves as Christians, millions of people have been deceived by teachers peddling the prosperity gospel, which first gained a foothold in Ghana in the 1950s and has since found fertile ground.
Steve Doucette was blessed to see the many lives that have been changed by the Gospel during his 2013 visit, when he met with Mercy Network partners face-to-face in their homes and villages. He also saw the struggles they face and the victories they celebrate.
For ministry leaders like Steve and Maxwell, TGC-IO famine relief projects provide an opportunity to counteract false teaching. Steve explains: "The country is flooded with the health, wealth, and prosperity teachings . . . affecting the pastors, along with the masses of people being swept away by lies. The books provided by TGC will help to keep them grounded in God's truth.
"Some of our pastors received books as gifts for the very first time. They are very hungry to grow deeper in their understanding of God's Word. People are coming to a true, saving faith in Ghana in spite of the many obstacles. God is bigger!"
Other sources include: Agnes Akosua Aidoo, "Child Poverty in Ghana", The African Child Poverty Forum, 2009; J. Lee Grady, "5 Ways the Prosperity Gospel Is Hurting Africa," Charisma; and Paul Gifford, Ghana's New Christianity: Pentecostalism in a Globalising African Economy, 2004.