With the rise of online streaming sites like Netflix, Hulu, or Amazon Prime Video, more and more interesting movies are being made and widely accessed. A movie-lover's dream, right? Not necessarily. The sheer glut of content on these sites—Netflix paralysis is a real thing—is often overwhelming. Where do you start? We need guides and critics more than ever before, I would argue, helping us sift through the heap of viewing options to recommend the ones most worth watching.
Every critic sees more movies each year than they'd probably like (I saw more than 60 new releases), so that audiences might be pointed to the best. We sift through the good, the bad, and the ugly, so that you can hopefully spend your time and money mostly on the good. In a world rife with cheap media distraction and soul-crushing consumerism, audiences—especially Christian audiences—must be more discerning than ever, not only in the quantity but also in the quality of what they watch.
In a world rife with cheap media distraction and soul-crushing consumerism, audiences—especially Christian audiences—must be more discerning than ever, not only in the quantity but also in the quality of what they watch.
What if Christians became known as the moviegoers who were not only the most able to spot and critically engage with wrongheaded and worldly ideas, but also the moviegoers whose bar of artistic excellence and appreciation for innovation were the highest? In my own criticism I have tried to do both. I'm committed to calling out the bad ideas of otherwise well-made and widely acclaimed films, like last year's best picture winner, The Shape of Water, which I critiqued for its disturbing, perverse sexual ethics. But I'm also committed to highlighting films and filmmakers whose creative visual storytelling, by common grace, displays the good, true, and beautiful in ways that should be celebrated.
The films I highlight below are part of that second commitment, and I commend them to you with the important asterisk that viewers should research and consider a film's content before they watch it, recognizing that even excellent films can be unwise options for some viewers (R-rated films are noted below). I've included my 10 favorites from 2018, plus 15 honorable mentions and 10 recommended documentaries.
Top 10
1. First Reformed
Paul Schrader's First Reformed is not easy or particularly enjoyable. It's a messy and disturbing film, but one befitting our messy and disturbing moment in American culture (and American Christianity). It's the sort that pokes and prods in areas that need to be poked and prodded; one that lingers in memory in unsettling but ultimately constructive ways. Featuring a career-high performance by Ethan Hawke as a misanthropic pastor of a dying Dutch Reformed church, First Reformed is a "tale of two churches," as I wrote in my TGC review. Its two churches represent two equally problematic extremes in contemporary Christianity, and Schrader's film challenges audiences—especially Christian audiences—to embrace the tensions and costliness of faith rather than conveniently adapting it to one's own disposition. Read TGC's review here. Watch on Amazon. Rated R.
2. The Rider
There are long stretches of The Rider that are wordless, where characters are alone with themselves, or their horses, or just silent together. So intimate and real are these scenes that you forget the cameras are there. Such is the approach director Chloé Zhao takes as she tenderly and unobtrusively observes her characters—non-trained actors playing versions of themselves—in this one-of-a-kind, docu-fiction western set in contemporary South Dakota. Though its story of an injured rodeo cowboy is ostensibly melancholy, The Rider turns out to the be one of the most uplifting, humane, and pro-life films of the year. It dignifies image-bearing humans beyond their instrumental value and celebrates human life's inherent preciousness, and inherent relationality, unlike any other film I saw this year. Read TGC's review here. Watch on Vudu. Rated R.
3. Roma
The camera in Alfonso Cuarón's exquisite Roma often sits in the center of the family's domestic space, silently panning around, at times 360 degrees, observing household tasks, movements of people coming and going, and other mundane realities of everyday life. Yet this film is far from mundane. A cinematic requiem for Cuarón's Mexico City childhood, the film is a stirring example of how the most personal art can often be the most universally resonant. At various points tragic and comical, Roma is ultimately about joyful resilience: choosing hope amid suffering; life amid death; commitments amid flakiness; fidelity to family in spite of absentee fathers. The film's very aesthetic, which delights in the wonder of everyday life—from soap suds on concrete to the reflections in car windows—feels joyful. It's a film that notices the often unnoticed—not only things but also people. A quiet maid, Cleo (Yalitza Aparicio), whose job is to be in the background, is foregrounded in Roma. She is seen and known intimately, her marginalized status elevated through the power of cinema. Watch on Netflix. Rated R.
4. Happy as Lazzaro
Watching Happy as Lazzaro, a beguiling Italian film from director Alice Rohrwacher, reminded me of Dostoevsky's The Idiot and the challenge of depicting truly good characters like Prince Myshkin, whom Dostoevsky aimed to render as "the positively good and beautiful man." It is indeed challenging to portray compelling and believably good characters, but Happy as Lazzaro does it. The film's titular character gets his name from the biblical Lazarus, and that's just one of many biblical references in the film, which evokes David and Jonathan, Isaiah 11, various New Testament parables, and feels at times like a cinematic interpretation of the Beatitudes. To say more about the film would be to spoil its surprises, but it's definitely one begging to be interpreted through a Christian lens. Watch on Netflix. Rated PG-13.
5. Cold War
Filmmaker Paweł Pawlikowski's Cold War is bookended by scenes in the ruins of a bombed-out Polish church. The space symbolizes the tensions of 20th-century Europe: shaped by Christianity but forever changed by the destruction of world wars and modernity, and yet still haunted by transcendence. Gorgeously shot in black and white in 4:3 aspect portraiture, Cold War is about the cross-pressures of existence in post-war, post-Christian Europe. The two Polish characters at the heart of the film's romance (Joanna Kulig and Tomasz Kot) epitomize these tensions. They are pushed and pulled between Eastern and Western Europe, communism and democracy, the past and the future, marital commitment and sexual freedom, Polish folk music and jazz, love of home and the lure of beyond. They are unsettled, untethered, restless, lost. Freedom has not brought them happiness. What grounds them? Is anything stable? The film leaves the questions unanswered, though its return in the end to the church—ramshackle but enduring haven that it is—suggests an intriguing possible answer. In theaters now. Rated R.
6. Leave No Trace
Debra Granik's beautiful film is a father/daughter story about an Iraq War veteran with PTSD (Ben Foster) raising a 13-year-old daughter (Thomasin McKenzie) off the grid. The two live in parks and forests, Thoreau-style, though the authorities (particularly child protective services) are always on their tail. The film is partly about the scourge of PTSD and the way veterans often feel alienated from society. But it's also about maturity and the hard choices we must make when the ones we love aren't able, or willing, to grow with us. Subtle, quiet, dignifying, and deeply compassionate—I used the film as an example of what a Christ-like cinematic aesthetic might look like—Leave No Trace will not leave you unmoved. Watch on Amazon. Rated PG.
7. American Animals
This unique docu-drama from director Bart Layton (The Imposter) examines the bizarre true story of four college-aged men in Kentucky who, in 2004, attempted to execute an outlandish heist from a rare-books library at Transylvania University. The film is thoroughly engaging as a heist drama and a true crime documentary, seamlessly jumping back and forth between actors and the real people they depict. It raises unsettling questions about the existential malaise facing affluent young men in America today, as well as the symbiotic interplay of art, fame, and real life. More than almost any other 2018 film, American Animals powerfully depicts how sin's roots are often mundane (in this case, suburban boredom), even while its effects are far-reaching, for both the sinner and also the people affected by the sin. Read TGC's review here. Watch on Amazon. Rated R.
8. Three Identical Strangers
This documentary follows the incredible story of triplets separated at birth, raised in three separate families with no knowledge of one another, and then reunited in adulthood because of a chance encounter between two of the brothers who happened to attend the same college. With more twists and turns than an M. Night Shyamalan film, Three Identical Strangers was perhaps my most engrossing moviegoing experience of 2018. It's a film that starts as a "whoa, what are the odds?!" story and gradually becomes an unsettling, wide-ranging reflection on profound questions: nature versus nurture, the ethics of adoption, the roots of mental illness, the limits of science, and so on. It's a great film to watch in a group and discuss afterward. Watch on Amazon. Rated PG-13.
9. At Eternity's Gate
This is the second year in a row that a film about Vincent van Gogh made my top 10 list. Last year it was Loving Vincent. This year it's Julian Schnabel's At Eternity's Gate, which stars Willem Dafoe in a tremendously committed performance as van Gogh. The film—which focuses on the artist's last years in Arles, France—tries to mimic van Gogh's impressionistic, gestural painting in its own cinematic style (jagged movements and jump cuts that feel like quick brush strokes; unexpected jolts and juxtapositions of color and tone). But more than a stylistic achievement, the film (and Dafoe's performance) compellingly captures van Gogh's spiritual search. The son of a Dutch Reformed pastor, van Gogh says at one point in the film that "maybe God made me a painter for people who aren't here yet." Indeed, van Gogh's is more beloved now than he ever was in his lifetime, as two films about him in two years can attest. In theaters now. Rated PG-13.
10. Eighth Grade
Bo Burnham's Eighth Grade is a horrifying look inside the world of junior highers in 2018. There are no killers or ghosts in the film, but it's definitely a horror film. With a focus on how phones and social media are shaping Generation Z, Eighth Grade is a funny/scary/cringe-inducing movie to pair with books like Nancy Jo Sales's American Girls or Jean Twenge's iGen. It's not an easy film to watch, but for parents, pastors, teachers, or anyone else seeking to understand and disciple today's youth, Eighth Grade provides an insightful glimpse into their world. But the film is not just about the contemporary anxieties of adolescence. As I wrote in my TGC review, it's also about the anxieties we all have in this digital age, where existing human longings—to be known, loved, significant—are amplified and misdirected by the temptations of technology. Watch on Amazon. Rated R.
15 Honorable Mentions
A Quiet Place (TGC review), A Star Is Born, Black Panther (TGC review), Blaze, Chappaquiddick (TGC review), Christopher Robin (TGC review), Crazy Rich Asians (TGC review), Green Book, The Guernsey Literary and Potato Peel Pie Society, Hostiles (TGC review), July 22, The Old Man and the Gun (TGC review), Operation Finale (TGC review), Paddington 2, Shoplifters (TGC review).
10 Excellent Documentaries
Here are 10 of the best documentaries released in 2018 (listed in alphabetical order), along with where you can watch them.
American Gospel: Christ Alone
Featuring interviews with a wide range of gospel-centered preachers and leaders (Paul Washer, Michael Horton, Jackie Hill Perry, Mark Dever, to name a few), this film is a strong primer on what the gospel is and isn't. Watch on Vimeo.
Free Solo
Not for anyone with a fear of heights, this gripping film (no pun intended) follows free solo climber Alex Honnold as he attempts to become the first to climb the 3,200-foot El Capitan without a rope. In theaters now.
Leaning Into the Wind – Andy Goldsworthy
This film highlights the fascinating work of British artist Andy Goldsworthy, whose land art viscerally ponders the ways that humans dwell within, change, and are changed by natural environments. Watch on Amazon.
Minding the Gap
Bing Liu's gorgeous, devastating film follows three skateboarder friends in Rockford, Illinois, whose lives converge and diverge as they grow up. Few films this year more poignantly capture the ways that absentee, abusive, or otherwise weak fathers wound and shape their sons. Watch on Hulu.
Recovery Boys
A look at the opioid crisis through the stories of four young addicts who enter a farm-based rehabilitation program in rural West Virginia, Recovery Boys also provides helpful lessons for the church on the nature of growth and discipleship. Watch on Netflix.
The Riot and the Dance
N. D. Wilson's superb film proves the "supernatural nature documentary" is not an oxymoron. It's like Planet Earth meets a worship service. Watch on Amazon.  
Strangers on the Earth
This film follows an American cellist, Dane Johansen, as he carries his cello along the Camino de Santiago pilgrimage route in northern Spain, playing Bach's Cello Suites in public concerts for fellow pilgrims along the way. Watch on iTunes.
Summer in the Forest
A documentary about Jean Vanier and the L'Arche communities he founded for intellectually disabled people around the world, Summer in the Forest is a beautiful visualization of 1 Corinthians 1:27 and the confounding wisdom of weakness. Rent on Amazon.
They Shall Not Grow Old
Peter Jackson's attempt to recreate the experience of soldiers fighting in World War I, by restoring century-old war footage, is a stunning technical achievement and powerful example of how cinema can bring history to life in visceral and important ways.
Won't You Be My Neighbor?
This look at Fred "Mister" Rogers is a sweet, nostalgic, timely film that succeeds in the often difficult task (see Happy as Lazzaro above) of portraying a good man in a believable and compelling way. Watch on Amazon.
In a season of sorrow? This FREE eBook will guide you in biblical lament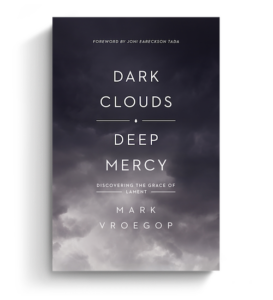 Lament is how we bring our sorrow to God—but it is a neglected dimension of the Christian life for many Christians today. We need to recover the practice of honest spiritual struggle that gives us permission to vocalize our pain and wrestle with our sorrow.
In Dark Clouds, Deep Mercy, pastor and TGC Council member Mark Vroegop explores how the Bible—through the psalms of lament and the book of Lamentations—gives voice to our pain. He invites readers to grieve, struggle, and tap into the rich reservoir of grace and mercy God offers in the darkest moments of our lives.
Click on the link below to get instant access to your FREE Dark Clouds, Deep Mercy eBook now!