Editors' note:
On average, we publish around 150 book reviews a year at The Gospel Coalition. Ecclesiastes 12:12 rings true: "Of making many books there is no end." It's impossible to read, let alone review, each one. But in addition to our steady line of reviews, we want to highlight other books you should know about. This is our monthly installment of brief book notices from Fred Zaspel. You can check out more book notices, reviews, author interviews, and book summaries at Books At a Glance.
Darwin Devolves: The New Science about DNA That Challenges Evolution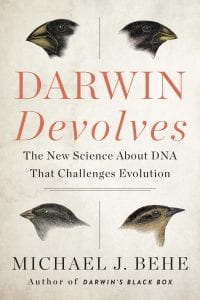 Michael J. Behe
Harper One, 2019
Here the famous author of Darwin's Black Box and The Edge of Darwinism continues to expose the scientific flaws of the Darwinian theory of evolution. He argues that Darwin's mechanism actually damages genes that are necessary to survival. If you're into the scientific arguments surrounding the evolution debate, this is the new "must read."
The Legacy of Preaching: Apostles to the Present Day (2 volumes)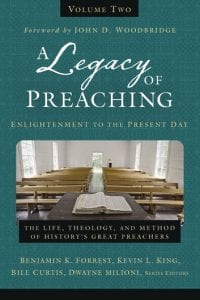 Benjamin K. Forrest, Kevin King Sr., Dwayne Milioni, William J. Curtis (eds.)
Zondervan, 2018
A marvelous compendium of Christianity's preachers and a one-of-a-kind resource for preachers. Traces out and examines the church's outstanding preachers from the first century through to the 21st, from Paul and Peter to Milito of Sardis to J. I. Packer. Each preacher is presented in his historical life-setting along with an examination of his theology of preaching, method of preaching, contribution to preaching, and a brief sample of his preaching. A genuine contribution to studies in church history and to those who preach. A new benchmark in the study of Christian preaching.
Justification (2 volumes)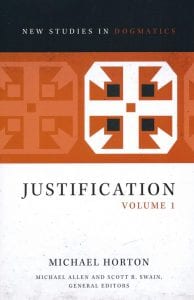 Michael Horton
Zondervan, 2018
A new classic on this central doctrine. Horton provides extensive analysis of the doctrine from the standpoints of historical, biblical, and systematic theology. Gives extended attention to contemporary discussions of the New Perspective and a thorough exposition of the classic Reformed teaching. A new must-have for the study. [Runner-up in the Academic Theology category of the 2018 TGC Book Awards.]
The Church in Babylon: Heeding the Call to Be a Light in the Darkness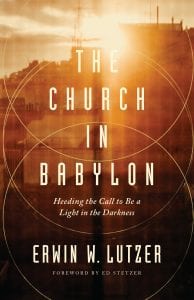 Erwin Lutzer
Moody Press, 2018
Beginning with observations from Jeremiah and Daniel concerning Jewish life in exile in Babylon, Lutzer provides insightful counsel for the contemporary church living now in a foreign culture and examines what a wise and faithful Christian stance in this anti-Christian world looks like. Lessons today's church must learn if it is to survive in "Babylon." Lutzer's usual discernment with faithful application. Available with DVD of Lutzer's teaching on each chapter, with study guide.
Textual Criticism of the Bible (Lexham Methods Series)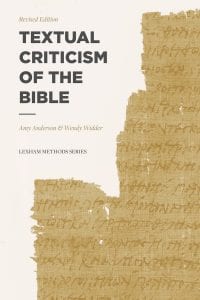 Amy Anderson and Wendy Widder
Lexham, 2018
If you work at all with the Bible's original languages you inevitably need to understand at least something about those pesky variants. It may be a field for experts, but Anderson and Widder have provided a wonderfully accessible introduction to the study of textual criticism for both Old and New Testaments. If you feel weak in this area, this is the place to start. Clear, accessible, and even practical.