"Books are long enough to change you."
I can't determine who originally said this (and neither can the internet), but it's something I firmly believe—and never more so than today.
In her recent book, Reader, Come Home: The Reading Brain in a Digital World (Harper, 2018), Tufts University professor MaryAnne Wolf examines how digital distractions are rewiring our brains, and we're losing the ability to do deep, sustained reading. While much of her focus is on raising little ones in this new media landscape, she worries that
[W]e, their guides, do not realize the insidious narrowing of our own thinking, the imperceptible shortening of our attention to complex issues, the unsuspected diminishing of our ability to write, read, or think past 140 [now 280] characters. We must all take stock of who we are as readers, writers, and thinkers.
This is no less an issue for the books editor at The Gospel Coalition.
Sometimes the best wisdom I give TGC readers is to stop reading TGC—and all other digital voices demanding our attention now. TGC's desire for our local and national events, as well as the books, curriculum, articles, podcasts, videos, and reviews we publish, is to resource (but never replace) the local church. Each year we review around 300 titles between our academic journal Themelios and our regular book reviews section, so we're firmly committed to the written word as a means of supporting church leaders. And at the end of each year we take stock of the most helpful titles across various categories, using the following fourfold criteria:
offer gospel-centered argument and application;
include faithful and foundational use of Scripture, both Old Testament and New Testament;
foster spiritual discernment of contemporary trials and trends; and
encourage efforts to unite and renew the church.
So here's my advice this year: Buy one or more of these books (preferably in print); log out of social media; and recapture the joy of immersing yourself in a book.
As our attention spans decrease and we're sucked into the social-media vortex with its trivialities and Outrage of the Day, one way we can quietly resist is by reading a book. Such a small act, when joined to an abiding walk with Jesus and a life of service in his church, makes a radical difference in our lives and those around us.
Congratulations to the winners of our 2018 TGC Book Awards.
---
Christian Living
Winner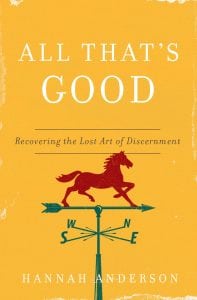 Hannah Anderson. All That's Good: Recovering the Lost Art of Discernment. Chicago, IL: Moody Publishers, 2018. 224 pp. $13.99.
Have we lost the ability to choose well? Polarized by tribalism and paralyzed by false dichotomies, this generation desperately needs to develop discernment. Thankfully, Hannah Anderson helps us to do just that by teaching us to identify and appreciate goodness wherever it can be found. All That's Good wisely and winsomely shows how discernment enables us to engage the world with the truth of Scripture. For anyone wanting a life filled with truth and beauty (and who doesn't?), this book is an invaluable resource. [Read Jen Pollock Michel's review.]
Runner Up
Matthew McCullough. Remember Death: The Surprising Path to Living Hope. Wheaton, IL: Crossway, 2018. 192 pp. $19.99. [Read Phil Letizia's review.]
Judges: Megan Hill, Jasmine Holmes, Winfree Brisley, Ameen Hudson
---
Academic Theology
Winner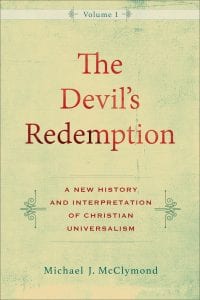 Michael J. McClymond. The Devil's Redemption: A New History and Interpretation of Christian Universalism. Grand Rapids, MI: Baker Academic, 2018. 1376 pp. $90. 
It's not uncommon to hear some book touted as "definitive" or "magisterial." Usually the hype is overblown. Every now and then, it's not. This is one of the exceptions. The Devil's Redemption truly is, as the back cover states, "the definitive treatment on universalism for years to come." Nearly 1,400 pages, McClymond goes wide and deep to survey the history of universalist ideas. He shows how universalism necessarily impinges on other doctrines, and he exposes the tragic irony that universalism, far from preserving grace, eclipses it. One judge put it well: "I'm struck by the book's relevance. Universalism, I'm convinced, is likely to grow in its threat to orthodoxy, particularly in the Western church—and I'm not sure we're prepared for it. Indeed, many Christians today wish they (or God) could be a universalist. Historical examination, rather than biblical/systematic theological argumentation alone, helps locate this false doctrine in social and intellectual context; it reminds us that, given the right conditions today, its re-emergence is always lurking around the corner." [See Justin Taylor's interview with McClymond.]
Runner Up
Michael Horton. Justification. Grand Rapids, MI: Zondervan, 2018. 672 pp. $74.99.
Judges: Matt Smethurst, Rebecca McLaughlin, Duke Kwon, Thomas Schreiner
---
Popular Theology
Winner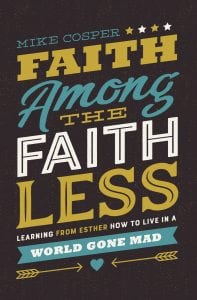 Mike Cosper. Faith Among the Faithless: Learning from Esther How to Live in a World Gone Mad. Nashville, TN: Thomas Nelson, 2018. 208 pp. $16.99. 
It's a brave new world in the late-modern West. Not too long ago, being a churchgoing person was an asset on a social résumé; today it's increasingly a liability. This isn't entirely bad, of course; nominal Christianity has wreaked untold havoc in the church, and its death is long overdue. Nevertheless, we face serious challenges to gospel faithfulness that demand fresh wisdom and courage. Faith Among the Faithless is medicine for the moment. Writing with trenchant insight in a breezy style, Cosper unfolds the story of Esther with exegetical rigor, cultural analysis, and pointed application. From beginning to end, he sounds the right notes. Here's one example: "Cultural assimilation is a failure of nerve, and cultural isolation is a failure of heart. The former fails to resist; the latter fails to love" (43). Amen. [Read Jasmine Holmes's review.]
Runner Up
Alastair J. Roberts and Andrew Wilson. Echoes of Exodus: Tracing Themes of Redemption through Scripture. Wheaton, IL: Crossway, 2018. 176 pp. $17.99. [Read G. Geoffrey Harper's review.]
Judges: Matt Smethurst, Rebecca McLaughlin, Duke Kwon, Thomas Schreiner
Ministry
Winner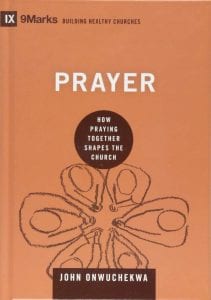 John Ownuchekwa. Prayer: How Praying Together Shapes the Church. Wheaton, IL: Crossway/9Marks. 144 pp. $14.99.
There has been much to say about prayer, and there is much yet still to say. Onwuchekwa infuses rich cultural motifs with a necessary spiritual discipline to create this small but powerfully helpful book. Moreover, the origin of the book (his own suffering in the loss of his brother) and the size of the book make it the first one pastors may want to give their congregations. Many books rightly focus on the individual nature of prayer, but this little work shows what a powerful tool every congregation possesses in the gift of prayer. [Read 20 quotes from the book.]
Runner Up
John Piper. Expository Exultation: Christian Preaching as Worship. Wheaton, IL: Crossway. 336 pp. $29.99.
Judges: Jeff Robinson, Mike Bullmore, Jason Cook, David Schrock 
---
History & Biography
Winner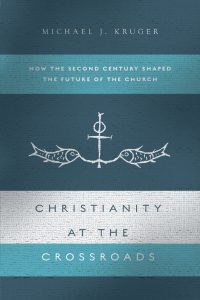 Michael J. Kruger. Christianity at the Crossroads: How the Second Century Shaped the Future of the Church. Downer's Grove, IL: IVP Academic. 256 pp. $30.00.
A masterful account of the church in the second century, this book skillfully describes Christianity's movement into the wider pagan world and provides insight into the development of doctrine, formation of the canon, and Christian worship and practices. With an excellent summary of contemporary research on the second-century church, Christianity at the Crossroads could also be a manual for the church of the 21st century. [Read David A. Evans's review.]
Runner Up
Joe Rigney. Lewis on the Christian Life: Becoming Truly Human in the Presence of God. Wheaton, IL: Crossway. 320 pp. $21.99. [Read Gwen Burrow's review.]
Judges: Jeff Robinson, Nathan Finn, Diana Severance, Eric Washington
---
Evangelism & Apologetics
Winner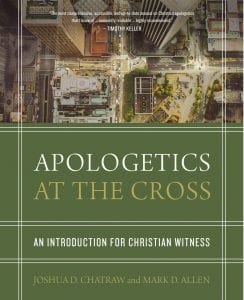 Joshua D. Chatraw and Mark D. Allen. Apologetics at the Cross: An Introduction for Christian Witness. Grand Rapids, MI: Zondervan. 336 pp. $34.99.
This outstanding book offers a reliable map for evangelistically navigating our secular age. It manages the rare feat of being both comprehensive in its scope and accessible in its style. Its warm and humble tone commends it as much as its faithful, perceptive, and hopeful message. It is cruciform not only in what it is saying, but also in how it says it, which makes it a wonderful example for us to follow. This will be an essential resource for all pastors, but also a great help to any Christian wanting to engage constructively in apologetics today. [Read about Chatraw and Allen's apologetic approach.]
Runner Up
Peter J. Williams. Can We Trust the Gospels? Wheaton, IL: Crossway, 2018. 160 pp. $17.99. [See Peter Williams's TGC Course on gospel reliability.]
Judges: Sam Allberry, Barry Cooper, Dan DeWitt, Jared Wilson
---
Public Theology & Current Events
Winner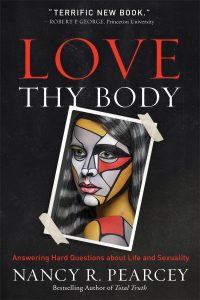 Nancy R. Pearcey. Love Thy Body: Answering Hard Questions about Life and Sexuality. Grand Rapids, MI: Baker Books, 2018. 336 pp. $22.99.
There is much that needs to be said to the evangelical church—both as reminder and as fresh teaching—about developing a biblical theology of the body. This book by Pearcey, professor of apologetics and scholar in residence at Houston Baptist University, provides a useful contribution to that effort. With particular tenderness and thoughtfulness to women, Pearcey addresses abortion, euthanasia, sexual promiscuity, homosexuality, and transgenderism in a way that is philosophically rigorous yet accessible. [Read David Shaw's review.]
Runner Up
John M. Perkins. One Blood: Parting Words to the Church on Race and Love. Chicago, IL: Moody Publishers, 2018. 208 pp. $15.99. [Read Sarah Eekhoff Zylstra's profile of Perkins.]
Judges: Joe Carter, Vermon Pierre, Jacqueline Isaacs, Bruce Ashford
---
Children's
Winner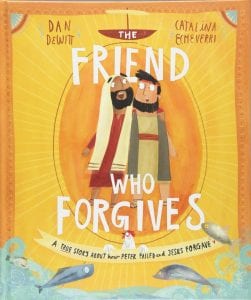 Dan DeWitt and Catalina Echeverri. The Friend Who Forgives. Purcellville, VA: The Good Book Company, 2018. 32 pp. $14.99. 
A fresh look at the story of Peter's betrayal of Jesus, The Friend Who Forgives presents children with an easy-to-understand, impossible-to-miss lesson on God's forgiving grace. Children and adults alike will relate to this true tale of sin and restoration. We have all been let down by a friend, but more importantly, we have let God down. Yet we, like Peter, have been welcomed back into his family. Catalina Echeverri's bright, humorous illustrations make this beautiful story even more compelling.
Runner Up
Nancy Guthrie. What Every Child Should Know about Prayer. Youngstown, OH: 10Publishing, 2018. 144 pp. $19.99.
Judges: Betsy Howard, Sarah Zylstra, Erik Raymond, Quina Aragón
---
First-Time Author
Winner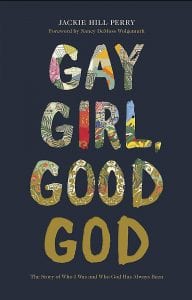 Jackie Hill Perry. Gay Girl, Good God: The Story of Who I Was, and Who God Has Always Been. Nashville, TN: B&H Books, 2018. 208 pp. $16.99. 
In stunningly beautiful prose and poetry, Jackie Hill Perry invites us into her story of redemption, finding God and his grace in the midst of gender confusion and homosexuality. She bravely invites us into her transformation at an important cultural moment, showing us both how to fight our own temptations and also how to think about identity. Courageous yet compassionate, bold without being brash, she has provided the church with the gift of seeing and worshiping the Savior who not only saves but also transforms. [Read Kristen Wetherell's review.]
Runner Up
Cameron Cole. Therefore I Have Hope: 12 Truths That Comfort, Sustain, and Redeem in Tragedy. Wheaton, IL: Crossway, 2018. 206 pp. $14.99. [Read Kristin Tabb's review.]
Judges: Collin Hansen, Julius Kim, Christine Hoover, Trillia Newbell