Mission-minded people in the West should consider an opportunity that sounds too good to be true: working at a Christian school or hospital, in a top-notch facility, without raising support or learning a new language—salary and benefits included.
In other words, Indonesia is calling.
Most Westerners might not guess that Indonesia holds the fourth-largest population on earth or that its more than 17,000 islands stretch wider than the United States. Perhaps more surprising, Christianity is flourishing in this country that hosts the largest Muslim population in the world.
The Republic of Indonesia grants a kind of religious freedom, even though about 85 percent of its people are Muslim. This freedom is relative depending on the area and is not as much a part of the cultural fabric of certain islands like Sumatra. In fact, while it's "legal" to be a Christian in Indonesia, it's actually difficult to switch religious affiliations. That said, this freedom as it works out in Java in particular, along with a surging middle class amid the extremes of rich and poor, allows opportunities for the gospel. And a colonial history of Dutch Calvinism makes the country more welcoming to Reformed theology.
Extreme Plans
Niel Nielson served as president of Covenant College in Georgia until 2010, and Robert (Ric) Cannada is chancellor emeritus of Reformed Theological Seminary (RTS). Together they spend much time in Indonesia expanding Christian education and training in what they call a "church-centric movement" with Reformed influence.
Their adventures began when Cannada received an invitation to guest-teach at a Reformed seminary in Jakarta—Indonesia's capital city of 16 million people. He realized he could do that while visiting Jakarta for the first time, to attend the 2009 meeting of World Reformed Fellowship. In Jakarta, Cannada enjoyed the hospitality of the seminary leaders, who asked if he'd like to go see anything. He didn't know enough to make a request until he felt a sudden recollection: "I do know the name of one person."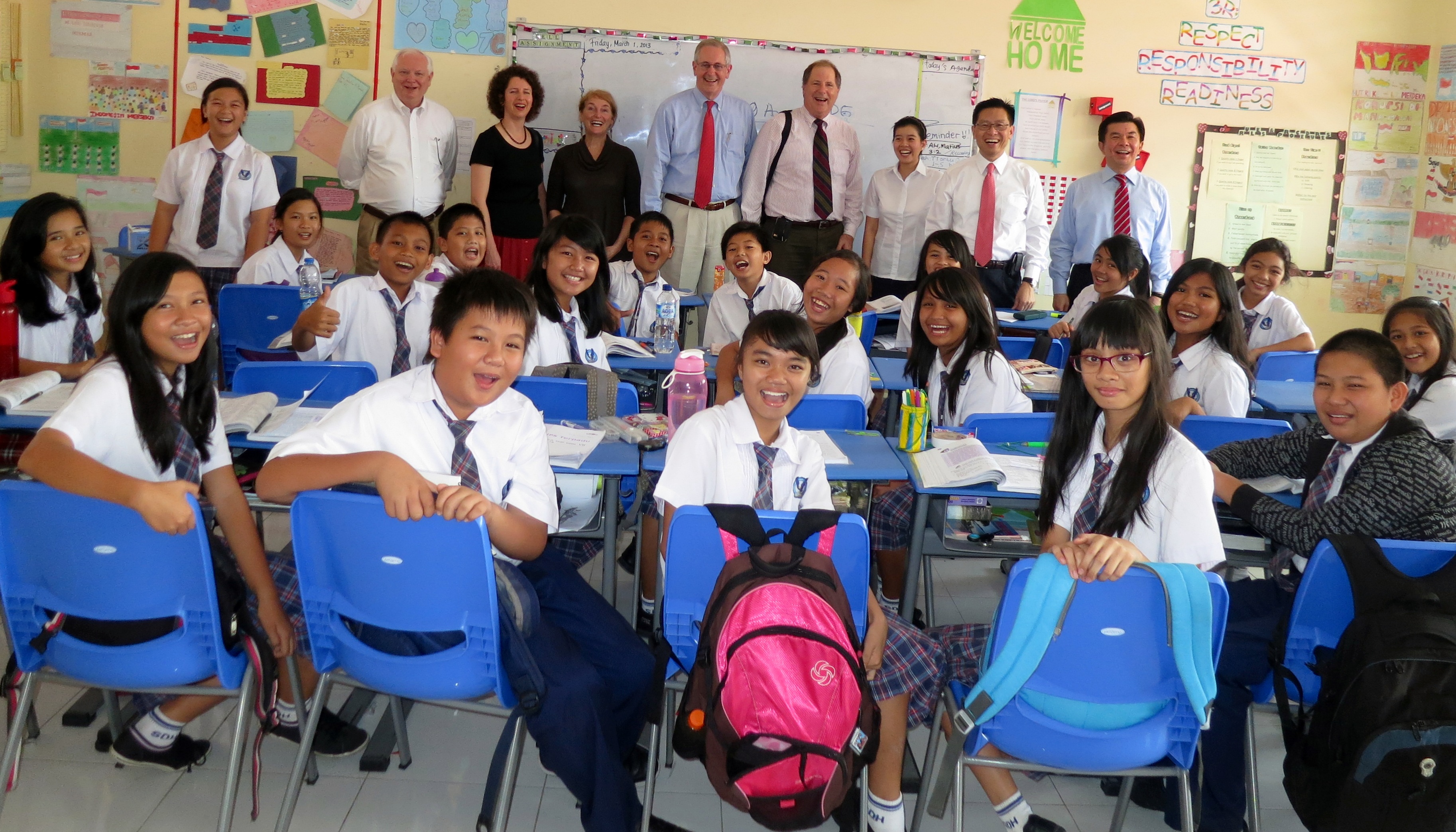 That one person belonged to a prominent Indonesian family. Many years back, Cannada had heard stories about him—James Riady—and his travels to the United States in the 1980s to learn from American businessmen. Cannada especially remembered that the young man, before returning home, had become a Christian.
Now Cannada was about to be astonished. The seminary leaders told him they knew all about James Riady: "He is one of our students."
A helicopter soon carried Cannada to nearby Lippo Village, home to the Riady family and their development of housing, businesses, and Christian schools—including the Universitas Pelita Harapan (UPH), a Christian university established in 1994 by a Riady-led foundation. Cannada marveled over the extent of the family's enterprises as well as their desire to exalt Christ and bless the nation of Indonesia.
Lifting Up the Concept of Education
The Riady family's Pelita Harapan Foundation is building Christian schools and hospitals in this country where education and healthcare are weak. Now a world-class university, UPH supplies teachers and workers to the lower schools and hospitals.
"They're lifting up the concept of education, and they want solid theological influence to pervade these institutions," Cannada explains. "James Riady wants the foundation's ministries to be theologically robust. I believe that's why he reached out to me. As head of the Reformed seminary in the United States that trained seminary leaders in Indonesia, I could help him. And English is the language of business, education, and media in Indonesia and much of Asia."
Nielson also embraced this opportunity after the Riadys visited Covenant College in 2009, and he and Cannada took formal roles as senior advisers to the foundation in 2012. They're implementing Reformed theology throughout this educational system in Indonesia, including the International Teachers College (ITC) opening in August 2014. ITC's goal is to offer a U.S.-accredited degree that will allow graduates to teach anywhere in Asia.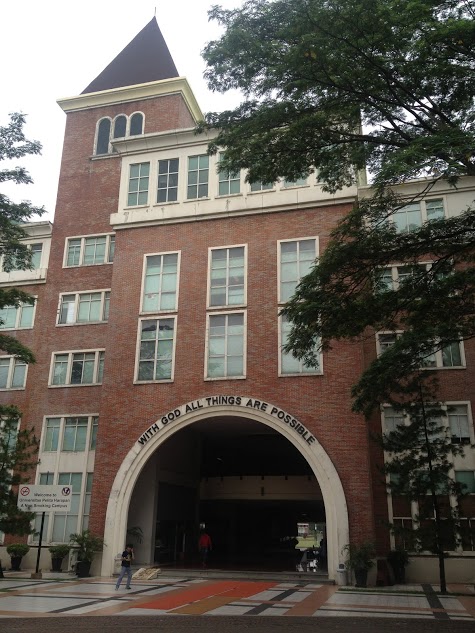 "Other universities are Christian in name, but no other group is committed to Reformed theology," Nielson observes. And the Riady family enterprises are "a wonderful example of how business, media, education, healthcare, and ministry can be integrally connected for explosive gospel-centered effect. This is a creative penetration of a many-layered culture." He explains that Indonesia, like many Asian countries, is undergoing a remarkable transition. "Millions entering the middle class are able to think about education and healthcare; and the church is in the midst, with a stronger testimony than the West." Nevertheless, the East needs the West. "The West has the wiring—the wisdom, experience and know-how, but the East has the electricity—the power, and passion to see the kingdom expand."
Extreme Opportunity
Cannada and Nielson are currently recruiting English-speaking Christian teachers with a Reformed persuasion, including a professionally educated chaplain to train other chaplains for the fast-growing Siloam Hospital system. They're also helping to build UPH's theology department, which prepares indigenous church leaders throughout Indonesia and Asia.
The scale of these developments is so much bigger than anything we know in the West. The Siloam Hospitals are first-class facilities that provide mass healthcare. The foundation established a medical school by recruiting from India a top physician to lead it. Already, their surgeons remove as many gall bladders in one year as a Western doctor might remove in a career. There will be 21 Siloam Hospitals by the end of 2014, which equates to five to six new facilities each year. The aim is 75 hospitals across Indonesia. Muslims are welcome, and they come!
The foundation's plan to establish Christian schools all over the country is equally astounding. Nearly 50 large K–12 schools have already opened, including six top-level, English-speaking options—"as good as any private schools in the United States," Cannada says. The goal includes 10 top-level, 100 middle-level, and 1,000 lower-level schools to reach all classes of Indonesians.
The Pelita Harapan Educational Foundation welcomes Christians in the West to consider Indonesia's educational opportunities, which include top university positions, academic deans, faculty, and K–12 administrative staff and teachers.
This opportunity may sound exaggerated. But, Cannada says, "There's nothing in the world quite like what's going on there, especially applying Reformed theology in every area."