What compels a pastor of 27 years to uproot his life and family to begin a new ministry in a foreign country? For Jerry Benge, the answer was simple: love.
Benge pastored and planted churches in the Midwestern United States until 2009, when he and his wife relocated to Ukraine and immersed themselves into the language and culture. He explained this calling came after he made several trips to help train pastors in Russia at the invitation of the Slavic Gospel Association. "A love grew in me for the Slavic world," he said.
Benge now dedicates his life to teaching pastors from around Ukraine and other Slavic countries who come to study at Kyiv Theological Seminary – Київська Богословська Семінарія. His role includes securing quality biblical resources in the Russian language.
The church in Ukraine has suffered from nominalism due to the resurgence of traditional religion that occurred with the end of communism. A two-fold remedy comes through solid Christian teaching materials and better theological training for pastors.
In 2012, Benge set out to address that great need by partnering with a Christian publisher, In Lumine, located near Kiev. Through this connection, he later partnered with TGC International Outreach to receive free copies of sound books. These books included 'Expositional Preaching' by 9Marks, which is currently used as a teaching text at the seminary.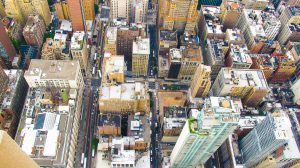 Since most Ukrainians speak Russian, Kiev Theological Seminary has become a strategic distribution point for resources that will invigorate the churches of this region.
Learn about how you can support Theological Famine Relief.