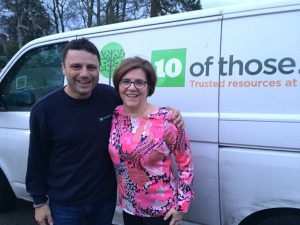 Jonathan Carswell loves books. More than that, he loves putting solid Christian books in the hands of believers as well as those who haven't yet come to faith. And his love for good books is infectious.
Most Bible teachers I know also love books. But sometimes we get so caught up in reading what we need to read to prepare that we neglect the genre Carswell thinks every Christian, and especially Bible teachers, needs to read: Christian biography. I asked Carswell—chief executive officer of 10ofThose—to pick his top five Christian biographies and share them with listeners of Help Me Teach the Bible. Since our conversation I read the one he said was his favorite page-turner, and it did not disappoint.
Books Mentioned in our Conversation:
Listen to this episode of Help Me Teach the Bible. And checkout the new TGC online bookstore.