I'm always looking for ways to help focus my heart and mind on Jesus during the month of December. The busyness of the season can often distract me from sitting still and pondering the wonder of the incarnation. I've found that I have to prepare what I'm going to use or study in November, to be ready in December. Here are some resources that I've found helpful in the past couple of years, as well as some new items that I'm planning to use this year. Many of these items, as well as a lot of other great advent options, are on sale beginning today in our TGC bookstore. I hope these resources help you and your family reflect in meaningful ways on Jesus throughout this season.
---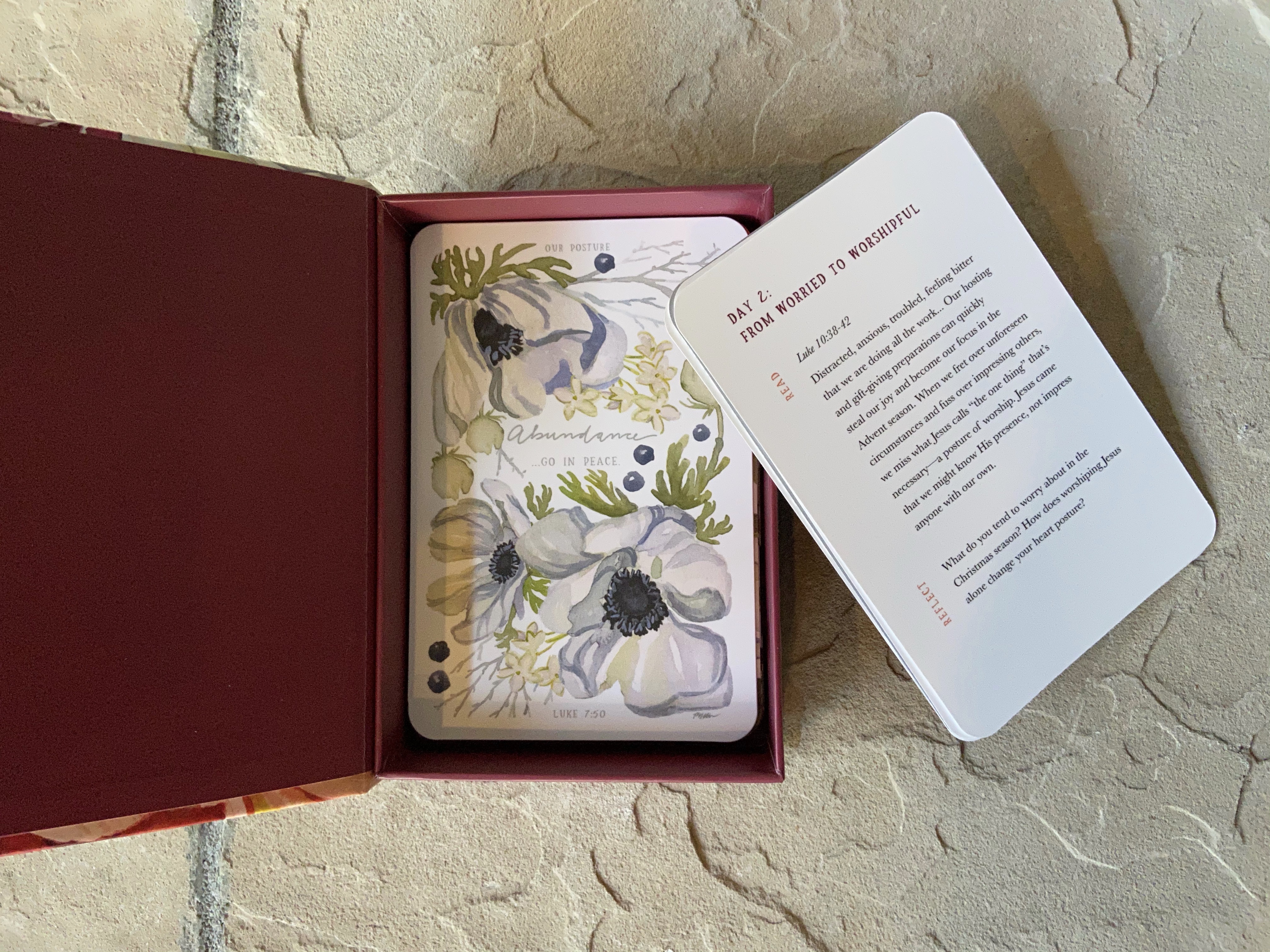 I opened these Prepare Him Room: 25 Days to the Heart of Advent devotional cards from Ruth Chou Simons at Gracelaced and I was so excited—they are perfect for the Advent season! They've already sold out of the boxed set, but the cards are still available. Each card has a Scripture reading, short devotional thought, and a question to consider as you reflect on God's Word. These cards would be great for family devotions around the table or to accompany your personal devotions during Advent. These are what I'll be using each day in December to help me pause and wonder at the greatest of gifts.
---
Advent Blocks are a new resource I'm planning to use with my family this year. There's a block for each day through Christmas, as well as a devotional guide to read with your family each day. This is such an easy and meaningful way for families to spend time each day focusing on Jesus during Advent. This short two-minute video explains how to use the blocks and why this family developed them:
---
Music is another resource that stills my soul and focuses my mind on what's important. I find that when I'm cooking in the kitchen, having songs playing helps me worship in the midst of chopping onions and cleaning the dishes.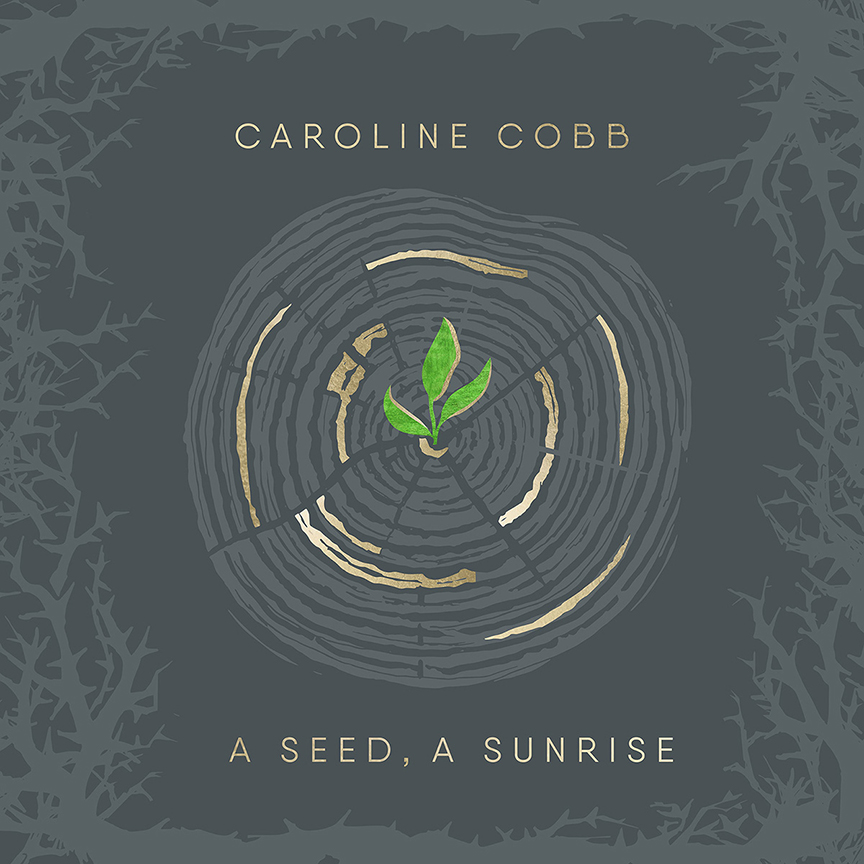 This year, I've already been listening to Caroline Cobb's new album, A Seed, A Sunrise on repeat. The full album releases on November 20, but the video of my favorite song, "Comfort, Oh Comfort," is already available. It's based in part on one of my favorite verses, Isaiah 58:11, which is a needed word of hope in 2020:
And the LORD will guide you continually and satisfy your desire in scorched places and make your bones strong; and you shall be like a watered garden, like a spring of water, whose waters do not fail.
Take a moment to sit and enjoy the video—it's beautiful:
---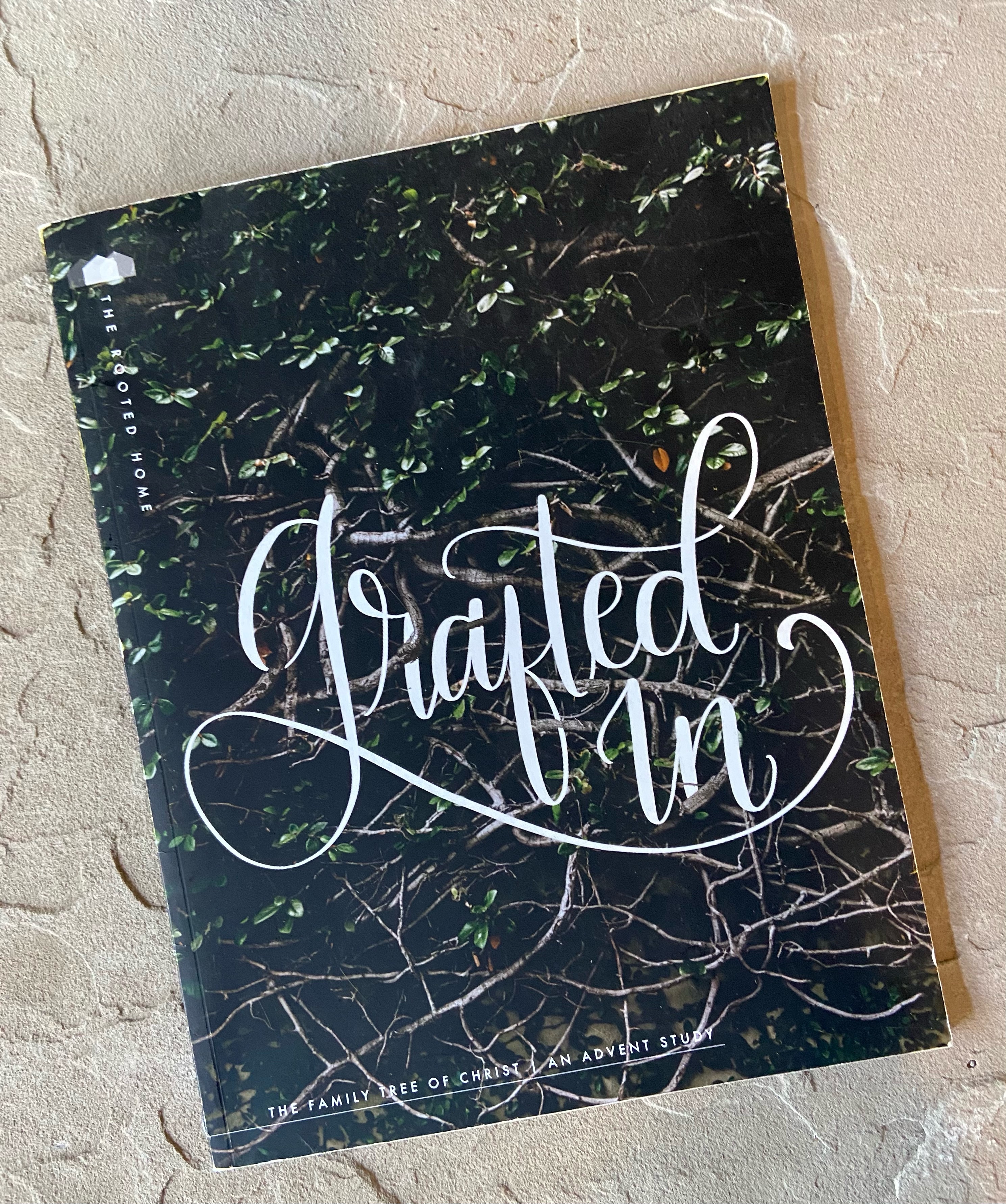 A few years ago, I enjoyed using Amy Gannett's Bible study, Grafted In: An Advent Study of the Family Tree of Christ. It offers 25 days of Scripture readings, responsive prayer points, insightful theological commentary, and questions for reflection that explore the members of Christ's family tree. It's a great study to use, with a beautiful layout. Amy writes, "Matthew 1 lays out the family tree of the Messiah. In the litany of names we see the powerful and gracious work of our God. For generations, he faithfully pointed his people towards the coming of his Son, Jesus. As we prepare to celebrate the birth of Christ this Advent season, join us in exploring the members of Christ's family tree. There will familiar characters and names we have never heard, and each one will poignantly remind us of this truth: through Jesus Christ, we have been grafted in to the family of God."
---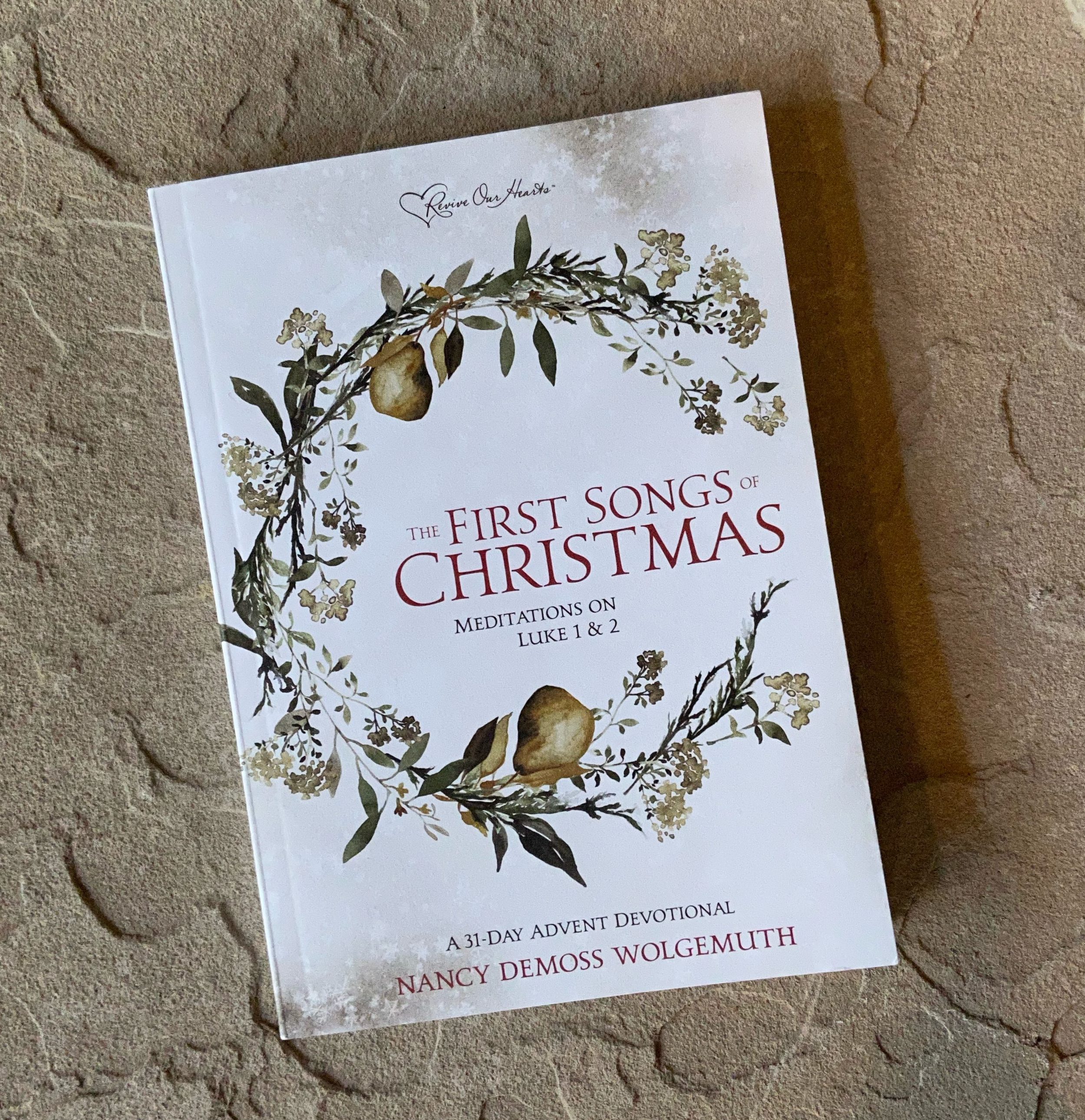 Last year I really enjoyed using Nancy DeMoss Wolgemuth's book, The First Songs of Christmas: Meditations on Luke 1 & 2. Her devotional considers the various songs recorded in Scripture about Jesus. These songs turn our eyes off ourselves and onto the greatness of God, as the description notes, "These five (or six) songs, the original songs of Christmas, are different from many of the ones that get the majority of airplay this time of year. They are not self-centered; they are God-centered. They speak less to what Christmas does for us and more to what Christmas reveals about the greatness, glory, and goodness of God. They unfold His redemptive plan for the work and His eternal purpose for the ages."
---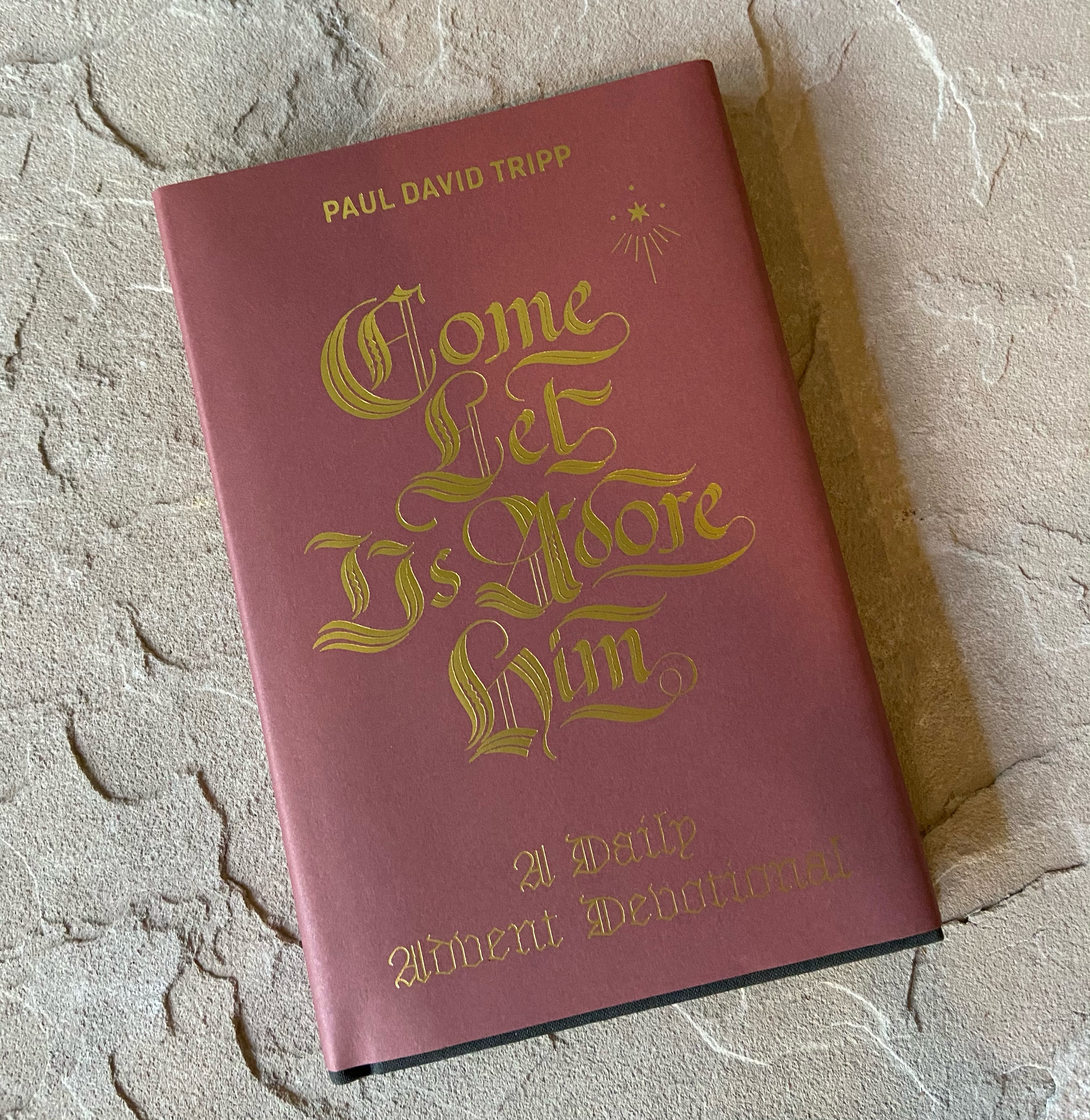 If you've enjoyed New Morning Mercies, you'll enjoy Paul Tripp's book Come Let us Adore Him: A Daily Advent Devotional. (It's half-off in the TGC bookstore) One feature I appreciate about this devotional is that it has questions at the end of each day to ask children. The study could be used on your own, but it would also be a great book to use for family devotions for middle- or high-school students. Here's the description: "The wonder and awe of the Christmas season can easily get overshadowed by lights, tinsel, bows, and paper―not to mention last-minute trips to the mall and visits to the in-laws. In all the hustle and bustle, we often lose sight of what's most important. This book of daily readings for the month of December by best-selling author Paul David Tripp will help you slow down, prepare your heart, and focus on what matters most: adoring our Savior, Jesus."
---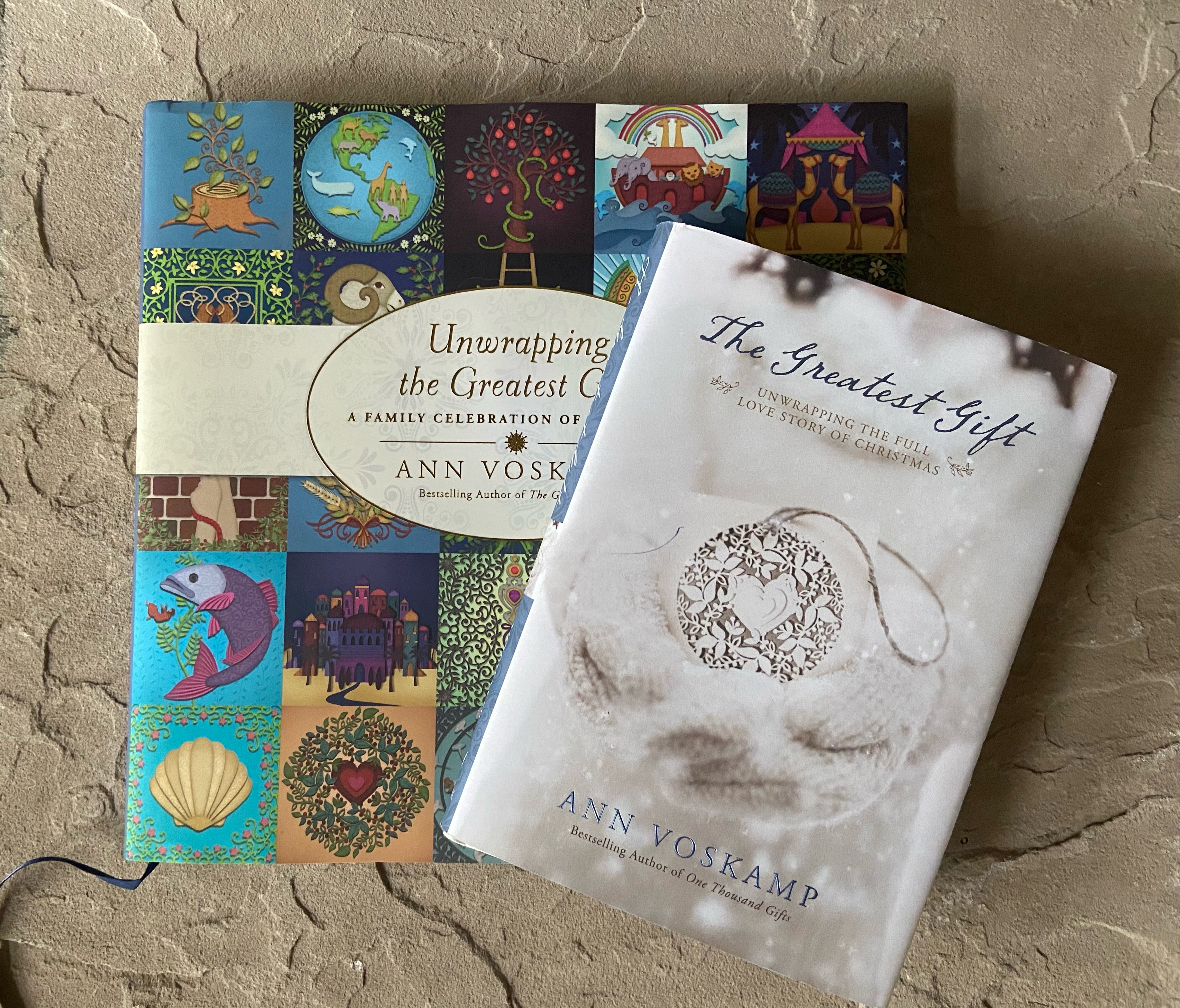 Last, (but not least!) our family uses a Jesse Tree every December. It's as much a part of our family tradition as decorating the tree or singing Christmas carols. I've shared about how my friends organized a Jesse Tree party to create the ornaments, and we used The Advent Jesse Tree: Devotions for Children and Adults to Prepare for the Coming of the Christ Child at Christmas by Dean Lambert Smith. Another excellent Jesse Tree devotional option for families is Unwrapping the Greatest Gift by Ann Voskamp. A few years ago, I used her book The Greatest Gift for my personal devotions and really enjoyed it.