Jonathan Edwards made economic justice a vital concern in his pastoral ministry, because he saw it as necessary to the proclamation of the gospel of salvation in Christ. Historical memory tends to neglect this aspect of his story. But at critical moments in Edwards's pastoral career, concerns about economic justice played a pivotal role in his ministry—motivated by his desire for faithful and fruitful proclamation of the gospel.
Today, even those who affirm the need for both gospel proclamation and concern for justice often view them as competing priorities. More attention to one must mean less attention to the other, right?
We would benefit from a fresh encounter with Edwards's confidence that these two imperatives cannot be separated, and his courage in living out that connection in a costly way.
Economic Justice and Revival
Though revival was always one of Edwards's main concerns, few moments can begin to rival in importance the revival known as the Great Awakening. Edwards's community in Massachusetts was part of an international religious phenomenon. His sermons stoking the fires of revival and his books describing its progress were being read on both sides of the Atlantic.
At the height of the Great Awakening, Edwards gave a sermon on how to have "spiritual discoveries." It is a window into his pastoral priorities. What does he choose to focus on, at such a pivotal moment, as key to fueling and sustaining revival? When his people are finally asking how to have spiritual discoveries, where does he point them?
He points them to economic justice.
"To be much in deeds of charity," he preaches, "is the way to have spiritual discoveries." Edwards applies the phrase "deeds of charity" almost exclusively to working with the economically poor. He cites as examples the widow's mite (Mark 12:42–43); the generosity of Cornelius to those in need; Paul's statement that for those who give little, even what they do give testifies more to their covetousness than generosity (2 Cor. 9:5); a passage from Isaiah about economic poverty (Isa. 58:7–11); and the economic poverty of Christ himself.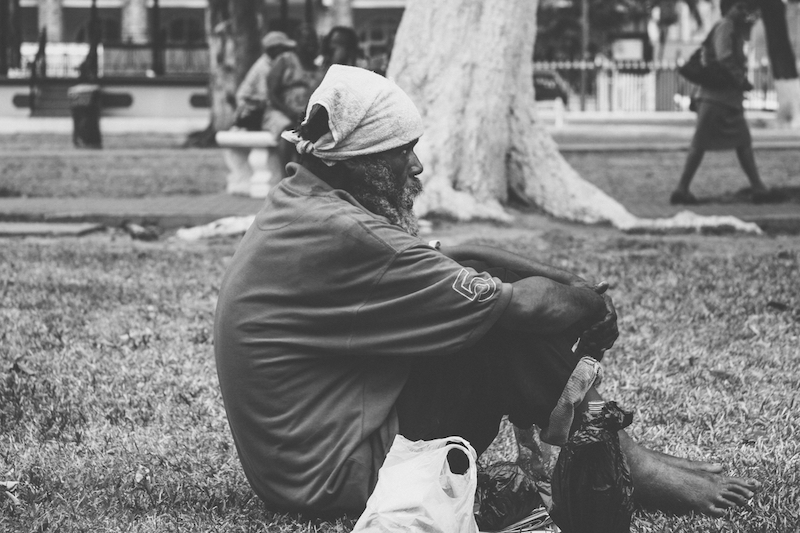 Here it's not hard to see the connection to the gospel: Economic justice promotes the "spiritual discoveries" that drive gospel revival. He emphasizes union with Christ and grace-based holiness as connections between economic justice and the gospel:
If we will be kind to Christ and entertain him well, and when we see him hungry will feed him and thirsty will give him drink, that is the way to be rewarded with much of his company.
He even goes so far as to say Matthew 9:13 teaches that charity to the poor is "more important than outward acts of worship"!
Edwards is careful to note we cannot earn union with Christ or moral perfection through these good works. He also notes that only regeneration can resurrect our dead hearts for true good works. Yet he simultaneously argues that good works have evangelistic value. They are valuable for the faithful in their own right, as the path to increasing godliness, and also for bringing the gospel to the unfaithful—individually and in communities.
Economic Justice and the Church
Another keynote of Edwards's pastoral career was controversy over church boundaries. Edwards was removed from his post in Northampton for insisting full church membership should be only for the regenerate. But Edwards had a longer history of conflict with leaders in his church, dating before the Great Awakening, and in those conflicts the church's holiness was usually the central issue.
One of the sharpest disputes between Edwards and other church leaders concerned a change in pew policy when a new meeting house was built in 1737. By a longstanding tradition stretching back to the Middle Ages, pews were assigned to parishioners in order of social rank. The order was determined by a mixture of seniority, service to the community, and monetary donations to the church. In the new building, the role of monetary donations in determining seating was greatly increased relative to the other factors.
Edwards was livid. He saw the new policy as flagrant idolatry of money. He fought tooth and nail against it, and lost. On the first Sunday in the new meeting house, the author of "Sinners in the Hands of an Angry God" summoned his powers and delivered a blistering hellfire sermon on the idolatry of money. And he made sure to mention the pew policy:
Some have more stately houses than others, and some are in higher office than others, and some are richer than others and have higher seats in the meeting house than others; but all graves are upon a level. One rotting, putrefying corpse is as ignoble as another; the worms are as bold with one carcass as another.
Northampton's wealthiest had paid for front-row seats to their own spiritual evisceration.
Edwards preached this memorable sermon—worm-ridden corpses and all—on Christmas Day. Who among us would be bold enough to try that kind of thing now?
Historian Ronald Story argues the pew conflict should be seen as a pivotal moment in Edwards's pastoral ministry, and an important window into the conflict that would eventually get him fired. It was a clear and early demonstration that Edwards's vision of what the church should be didn't align with that of many others.
Economic Justice and Missions
When Edwards was fired from the church, he faced one of the most important decisions of his life. At the time a conflict over economic justice was breaking out in the mission to Native Americans in Stockbridge, which Edwards had supported from Northampton for years. Edwards took over the Stockbridge mission largely because he wanted to change the way it was run in order to serve the native population more justly and to promote both economic development and evangelization.
In the 1740s the Stockbridge mission professed allegiance to the gospel and purported to teach it, but did not treat native peoples in a manner congruent with it. The local native population donated both land and labor to the construction of the mission. In return, the English missionary promised the mission would serve them. But the promise wasn't kept; the missionary focused on serving the nearby English town, and treated the teaching posts in the mission schools as cushy patronage positions. He even left the native community and moved into the English town.
Edwards moved the missionary residence back into the native community and worked tirelessly to advocate for better treatment. But he had to fight with various authorities to get permission to make changes. Historian Gerald McDermott writes:
Edwards spent hours patiently listening to the broken English and sign language of Indian children and asking questions in broken native language, so that he could accurately report to Boston Commissioners that his Indian scholars did not have enough blankets or food, that some boys had no breeches and many were going ragged to meetings, and that all the boys were being forced to work six days per week.
Foremost in his appeals to the authorities was the mission's credibility among those it sought to reach. A mission cannot swindle people and then evangelize them. Edwards's efforts on behalf of the poor and marginalized were rewarded with vicious personal slanders.
Edwards also saw economic development as a gospel imperative. The renewing of our hearts and lives by the Holy Spirit ought to result in an intense concern for both spiritual and physical improvement of others' conditions. Edwards's advocacy for better services to the natives in Stockbridge didn't compartmentalize the desire to evangelize and the desire to help them build a better economic life. For him, this was all gospel love.
Haunting Questions
Jonathan Edwards considered it a central part of a pastor's job, for the sake of the gospel, to exhort people to charitable economic works, to confront economic injustice, and to promote economic development. Of course there will always be strains and difficult choices. But we are in need of a fresh encounter with the potential harmony of the gospel and economic justice in pastoral ministry.
American evangelicals today are tempted to feel smug when looking back on the church that fired Edwards for insisting that all church members must be regenerate. But what about a pastor who insisted all church members must be generous and just? How many pastors today, if asked to explain how people can have "spiritual discoveries," would even mention working with the poor—much less make it the top item on the list, as Edwards unashamedly did?
Such questions ought to haunt us. Edwards's dedication to keeping the gospel and economic justice together, even at great cost to himself, exposes the superficial quality of dedication to both gospel and justice in too many churches today.
Get a FREE eBook to strengthen your family discipleship!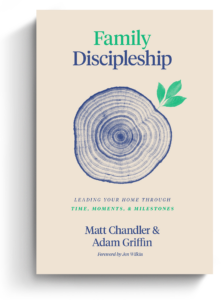 The back-to-school season is stressful for moms and dads. New rhythms of school, sports, and other extracurricular activities can quickly fill up a family's already busy calendar. Where do busy parents look for resources on discipling their family well? Aside from prioritizing church, what else can Christian parents do to instill healthy spiritual habits in their household?
Matt Chandler and Adam Griffin cover these questions and more in Family Discipleship: Leading Your Home through Time, Moments, and Milestones. And we're excited to offer this book to you for FREE as an eBook today.
Click on the link below to get instant access to your FREE Family Discipleship eBook now!