When Finny Kuruvilla was in medical school, he was living on a stipend of between $10,000 and $20,000 a year. It wasn't much, but he was single, living in student housing, and eating ramen. So he ended up with some money left over.
He asked his mom what he should do with it. His mom, a teller at Bank of America, told him to invest it.
Good idea, he thought. But it turned out to be easier said than done.
"If you look at a mutual fund fact sheet, you can see the top 10 companies they're holding," Kuruvilla said. "I'm a pretty strong Christian—some would say too radical. I looked at the top holdings and didn't want to invest in tobacco or gambling or pornography."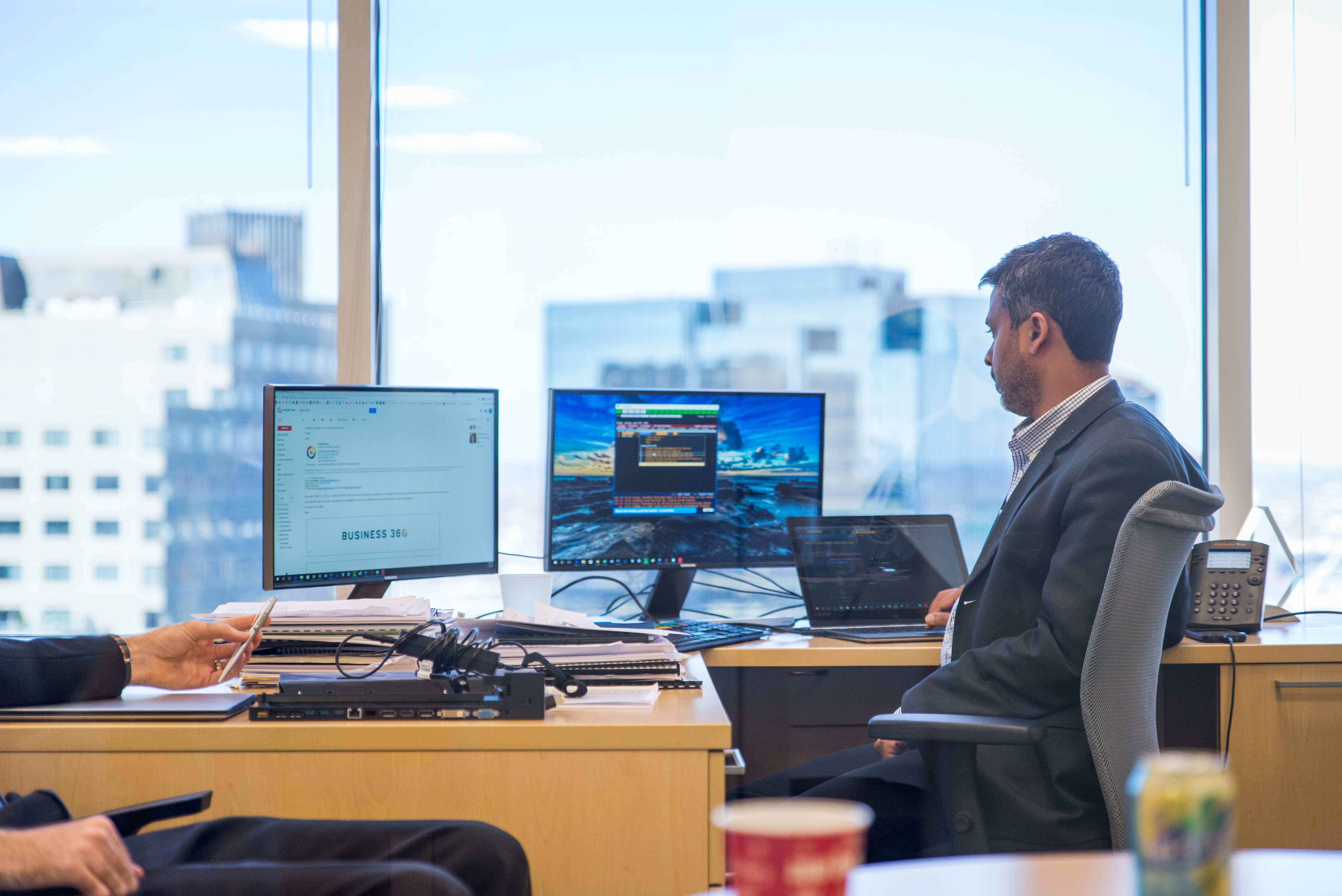 The problem was, "virtually every mutual fund in America has one or all of those elements in them," he said.
Kuruvilla is a smart guy—he was getting his MD from Harvard Medical School at the same time he was getting his PhD from Harvard University, and would follow it up with a master's in electrical engineering and computer science from Massachusetts Institute of Technology.
So he decided to try investing on his own, into companies that made excellent—meaning both virtuous and high-quality—products or services.
He did well—well enough that in 2008, with his friends and fellow church members, he started Eventide Asset Management.
The first year, their clients were mostly friends and family, Kuruvilla's partner Robin John said. The next few years, the growth came from Christian financial advisers who were "passionate about aligning their values and their investments."
And then came year five, when a mutual fund has been around long enough to have a track record. And Eventide had a great track record. "We started showing up in people's performance screens," Eventide managing partner Jason Myhre said.
In one year, Eventide's "assets under management"—the amount of money people have invested—skyrocketed from a respectable $75 million to $1 billion.
You'd think Eventide leadership would be turning cartwheels and popping champagne. And they were excited. But they were also concerned.
"We knew that a lot of our financial advisers and clients probably didn't care about our mission," Myhre said. They were just there for the profits. "We were asking, 'What can we do to get them mission-aligned?'"
A few months ago, Myhre began serving as Eventide's director of advocacy. He's thinking about ways to help people connect their values and their investments. But he's not aiming his efforts at secular investors.
He's aiming to help Christians.
Biblical Beginnings
Eventide is probably the only investment company born out of a house church.
When Kuruvilla was a kid, his dad joined World Vision and moved the family to his native India to do mission work.
It wasn't a place that inspired consumerism. "In the '80s, India was a much poorer country," Kuruvilla told TGC. Even now, "if you go through the slums of Bombay or New Delhi, your heart breaks."
Eventide is probably the only investment company born out of a house church.
His thinking sharpened in college, when he did a manuscript Bible study with InterVarsity at Caltech. "We were looking at John the Baptist telling people in Matthew or Luke to repent. He says, 'You who have two tunics—give to the one who has none.' That's a very scary passage. I was the first to admit, when I looked at my closet, that I had a lot of excess."
He kept coming back to the instructions in 1 Timothy 2 and 1 Peter 3 to dress modestly, "not with braided hair and gold or pearls or costly attire."
"If you read church history—John Calvin and John Wesley and so—they literally obeyed that," Kuruvilla said. "They were people known for simplicity and a way of living that was different from the world."
He worried that the church was being fooled by money, that Christians were earning wealth at any cost. He loved the way the early church "shared everything they had," that there "were no needy persons among them" (Acts 2:44–45, Acts 4:32–35).
That model of closeness inspired him—along with John and two others—to start a house church. The group met regularly in Kuruvilla's home to sing, pray, celebrate communion, and study Scripture. They were rich and poor, white and black, Indian and Asian.
But they didn't look identical to the early church. For one thing, one out of every five members went to Harvard.
Cambridge House Church
Myrhe was an architectural graduate student at Harvard University when his resident adviser took him along to the house church. He noticed they kept praying for a member named Robin John to figure out God's calling for his life.
John was a Tufts graduate working for the Bank of New York Mellon. He was a serious Christian from a seriously Christian family. He kept praying for God to call him to the ministry, but wasn't hearing an answer. He asked Kuruvilla and others from the house church to pray with him about purpose in work.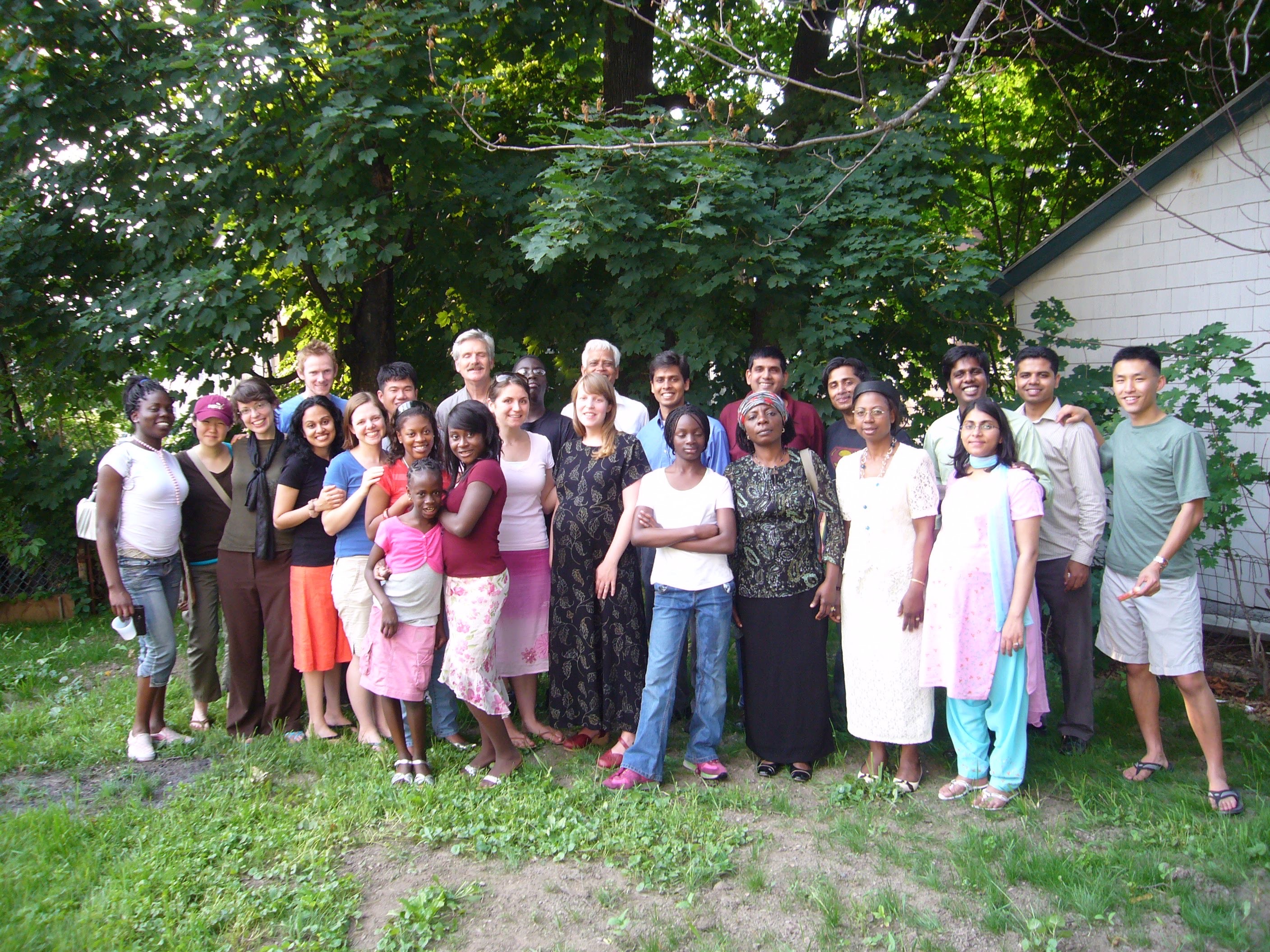 By then, Kuruvilla was getting pretty good at making investments. On the recommendation of his Harvard roommate (who was pursuing a PhD in economics), he'd read One Up On Wall Street: How to Use What You Already Know to Make Money in the Market by Peter Lynch.
Lynch explained that if you're a regular person, you probably know at least one domain—say, construction materials or baby supplies or teaching curriculum—really well. If you can do some basic accounting, you'll be able to look at publicly available information and spot a winner—somebody supplying an excellent product or service for a good price—long before Wall Street does.
"I was in medical school, so I thought, Hey, I know something about healthcare and biology and life sciences," Kuruvilla said. He read some journal articles, paid attention to who made the best lab products, and weeded out companies that provided abortifacients or donated to Planned Parenthood.
He'd been investing for about 10 years before John asked for prayer about his future, and doing well enough that it didn't seem crazy for the two to start a mutual fund together. And then one Sunday, as they were discussing their plans, a visitor overheard them.
"Okay, I know what a mutual fund is," Tim Weinhold (who had received his BA from Harvard) told them. "And I know what it means to be a Christian. Put those together for me."
Well, you should avoid companies that invest in pornography or gambling or abortions, they told him.
"It's more than that," Weinhold replied. "You have to ask yourself, What is God's intent for business?"
God's Intent for Business
The fact that a room full of Harvard-educated Christians couldn't readily answer Weinhold's question is telling. While Christian ethics around trade (be fair) and services (don't cheat) and payments (don't withhold them) is as old as Proverbs, the modern market is a complicated place.
Most Christians are so removed from their money they don't even know where it is.
"One of the great financial developments is the role of an intermediary, such as a bank," said Greg Phelan, assistant professor of economics at Williams College. "You and I—and almost everybody—would rather just deposit at the bank and withdraw when we need than figure out what small businesses or mortgages to lend to. I don't have that expertise. And I don't want to make loans that come due in years."
It's a wonderful, common-grace development that aids human flourishing. But it does mean people don't directly oversee how their money is invested.
The same principle holds for stock-market investments—it takes so much time and energy to figure out which companies are worth buying that most people pay someone else to do it.
Add to that mutual funds (which ease risk by holding a little bit of a lot of companies) and company-provided 401(k) retirement plans (where employees often have little to no control over the investments) and most Christians are so removed from their money they don't even know where it is.
And that level of confusion isn't even the biggest part of the problem.
Sunday-to-Monday Gap
Today's faith-and-work experts call it the "Sunday-to-Monday gap"; older faith-and-work experts called it the "sacred/secular divide."
They're talking about the disconnect between worshiping in a church pew one day and making photocopies in the office the next. Over the past few decades, the faith-and-work movement has been working to reconcile the two through books, conferences, podcasts, and fellows programs.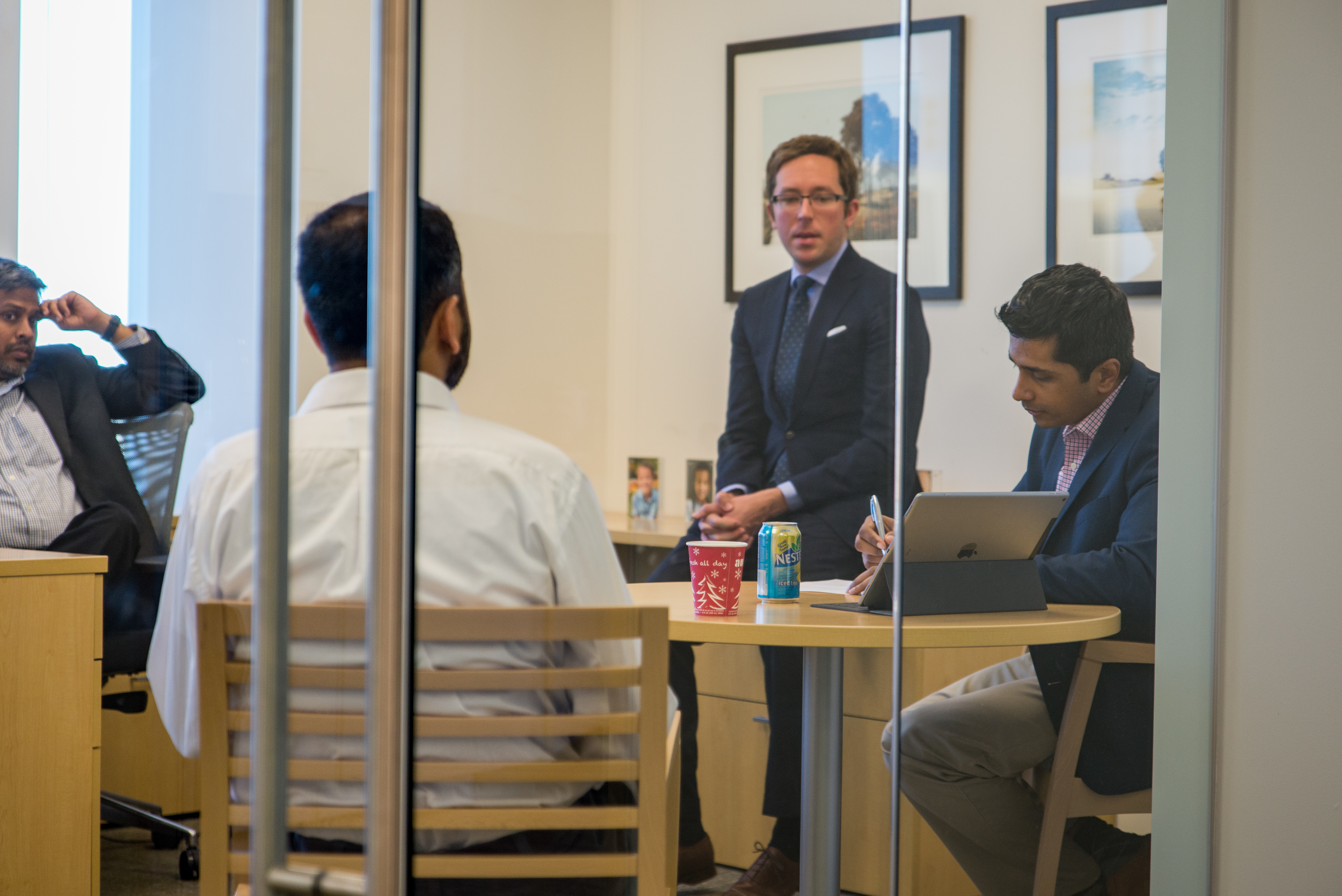 But if it's hard for a Christian to puzzle out how God is redeeming emails and sales calls, imagining his will for savings accounts or retirement plans is even harder.
Especially because, for a long time, the gold standard for investing was to "maximize shareholder value" at any cost. Good investors didn't waste their clients' money on companies that didn't have high, quick returns. Christian businessmen, who sat in the same MBA classes as everyone else, maximized profits to serve their clients and to give to the church.
Before Eventide was founded, others felt the same angst that Kuruvilla had. In 1992, Arthur Ally launched a mutual fund that screened out companies making money off abortion, pornography, alcohol, tobacco, and casino gambling. (Today the Timothy Plan also screens for "anti-family entertainment and alternative lifestyles.")
Ally started the National Association of Christian Financial Consultants (NACFC) in 1997, the same year Larry Burkett started pulling Christian advisers together in what would become Kingdom Advisors (then known as the Christian Financial Professionals Network).
But still, the idea behind biblically responsible investing was young. The faith-and-work movement was just starting to bubble. Most people yet hadn't considered God's intention for their workdays—much less for business or investing.
Starting Eventide
In 2008, Kuruvilla, John, and a few others started Eventide Asset Management. (The name is Old English for "evening" and was chosen because humanity is in the evening of this present age while also being in the dawn of the next age—already, but not yet, redeemed.)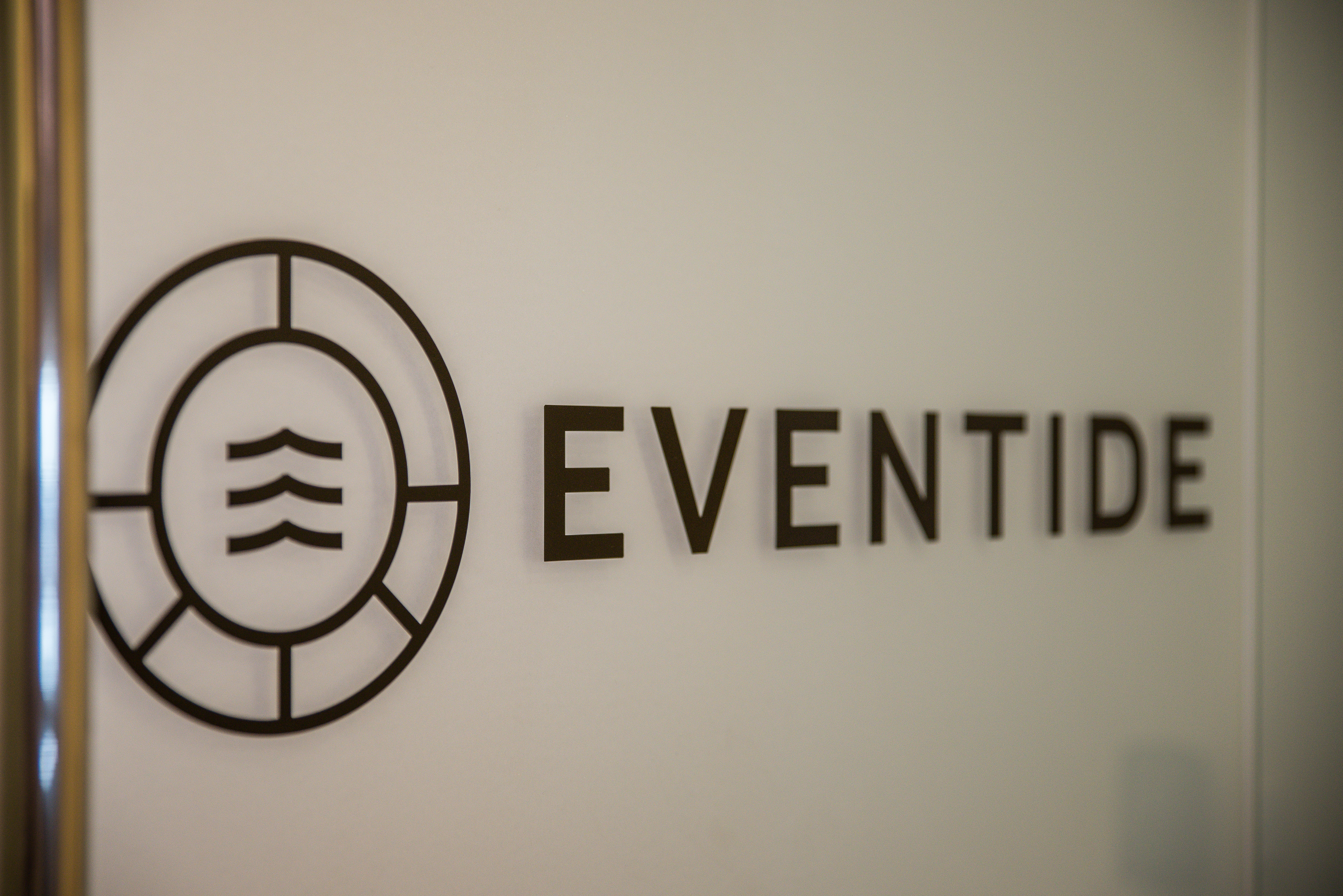 They sought companies that created "compelling value for the global common good"—in other words, companies that prospered by providing quality goods and services, stewarding creation, and treating employees, customers, and stockholders with integrity. They invested in a pharmaceutical company working to cure intestinal diseases, a paper company with sustainable practices, and a company supporting open-source software.
"For the first year, we started by investing the money of our friends and family," John said. "We got a little over a million under management." (It sounds like a lot, but Eventide's revenue from that year was only about $10,000.)
The second year, financial advisers from organizations like Kingdom Advisors and NACFC—places that "were already passionate about aligning their values and investing"—brought Eventide's investment amount up to $7 million, John said.
The third year, faith-based investors pushed Eventide investments up to $21 million. The fourth, to $34 million, and the fifth to $86 million. And then came year six.
Year Six
Anybody can have a single great year in investing. Or maybe even a couple. But to pull off decent returns for five years means you're doing a good job—which is why investors typically limit themselves to funds that have been around at least that long.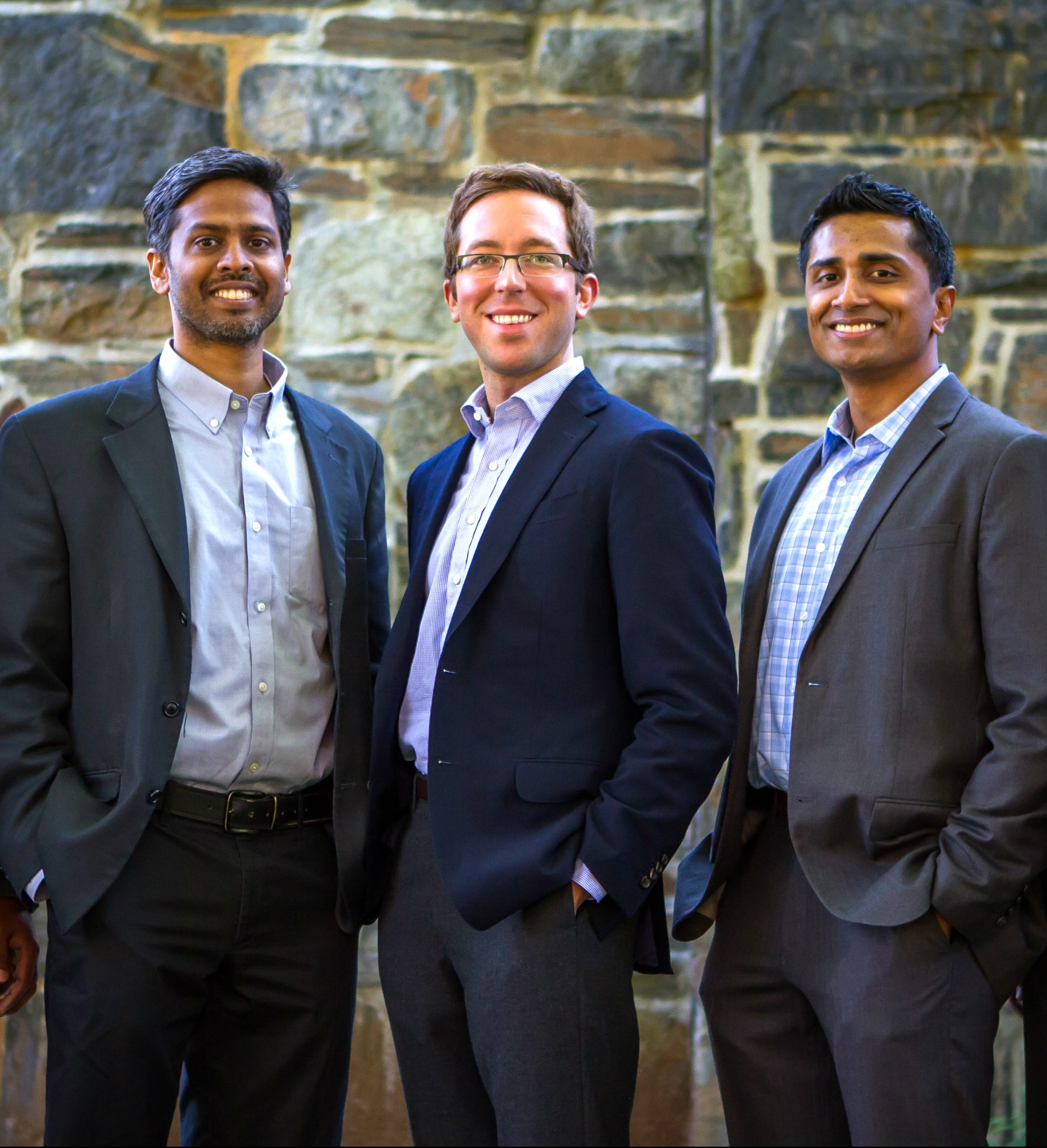 In 2013, Eventide hit its five-year birthday and started popping up on Wall Street search results. During the initial five years, Eventide had earned on average almost 15 percent per year, whereas the overall market had returned around 8 percent per year. (Please note that TGC is not promoting particular companies or products, but highlighting a growing movement in the church. Past performance does not guarantee future results.)
The New York Times ranked Eventide the "best performing mutual fund with over $50 million in assets" over five years. Financial research firm Morningstar put Eventide in the top 1 percent of U.S. mid-cap growth mutual funds. And The Wall Street Journal, which lists the top 10 performers every quarter, had included Eventide 12 times already.
All of a sudden, people started to pay attention. In one year, Eventide's "money under management" shot up from $75 million to $1 billion. The next year, it doubled to $2.3 billion.
Of course, the Eventide team was ecstatic. But they weren't entirely satisfied.
"We have a huge percentage of our investors that are just with us for performance," Myhre said. "That's a blessing because it makes your business sustainable. But it's unfortunate because many people don't appreciate the real reason we started the company. They're not investing for the values. They're sort of accidentally here."
Accidentally Doing Good
Over the past decade, socially responsible investing (SRI) has risen dramatically, boosted primarily by concerns about climate change, tobacco, and terrorist or repressive regimes. In 2010, about $3 trillion was invested based on environmental, social, and governance data. By 2018, it was $11.6 trillion.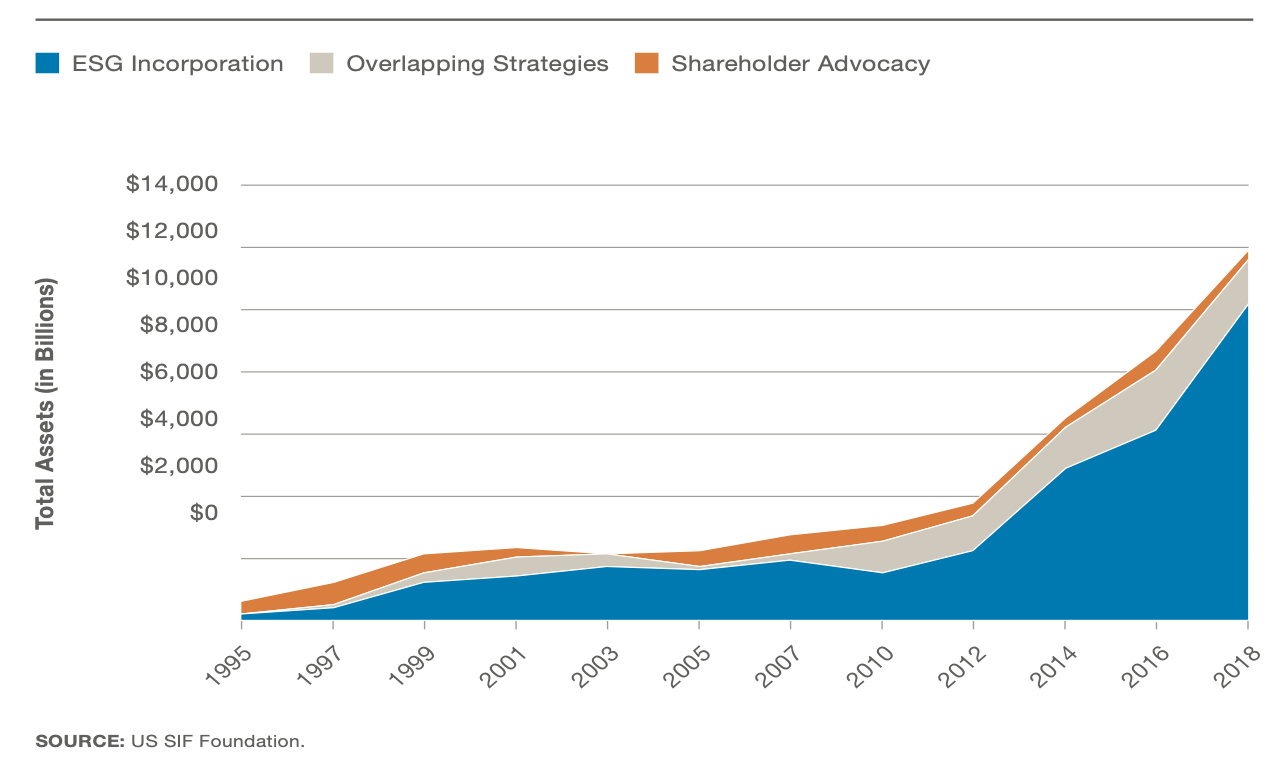 "One in every four [American] dollars is invested broadly in some socially responsible way," Eventide marketing director Sherrie Johnson Smith said.
The popularity of SRI means companies are more transparent about the ways they invest in their communities, treat their employees, and clean up after themselves. Without that information, Eventide's job would be nearly impossible.
But SRI's reputation—primarily because of its connection to climate change—has been liberal, and that means a lot of conservative and Christian financial advisers have been slow to join.
"Christian investors either don't know about it or think it's not for them," Smith said.
Not for Them
"I've been an adviser for 23 years," said Harry Pearson, who worked most of that time at Ameriprise Financial Services. "In the first 12 years, not one time did I hear somebody talk about how to integrate biblical truth into planning and investments."
He went to his first Kingdom Advisors conference 12 years ago, and loved the worship time but shied away from the teaching on biblically responsible investing.
"I come from a performance-driven, legalistic background that was more focused on what I did or didn't do, as opposed to what Jesus has already done for me," he said. So when he heard "biblically responsible" investing meant staying away from alcohol and tobacco, it felt like more of the same.
In the first 12 years, not one time did I hear somebody talk about how to integrate biblical truth into planning and investments.
"I thought, Who are the guys in the black robes in the back room choosing what is biblically responsible or not?" he said. "For five years, I wanted no part of it."
But he was a Christian, and he did love caring for the families who invested with him. And one day he asked Eventide to present to 40 of his Ameriprise advisers.
Myhre "gets up there and shows 17 mug shots," Pearson remembers. "He says this was an escort service that got busted for prostitution. You'd expect the operators and prostitutes to be arrested."
Then he showed two more mug shots.
"These are the guys who put up the money to start the business," Myhre said. "They never worked in the business. They were simply paid interest on their investment. How do you think the judge ruled on them? He found them guilty, because when you make an investment, you become an owner. And as an owner, you have a higher level of responsibility."
If an earthly judge found these two passive investors guilty for how they invested their money, Myhre asked, how do you think God will judge you on how you have invested his?
"At that moment, the question was never again, 'What is biblically responsible investing?'" said Pearson, who still gets emotional when he talks about it. "The question became, 'Who is the owner?'"
It's not a hard logical jump. "If God is the owner, that makes us the stewards," he said. "And as stewards, shouldn't we consider aligning his assets with his principles—with companies that bless people instead of causing harm?"
Pearson began investing with Eventide, which "knocked it out of the park." He helped to start a Christian affinity group at Ameriprise, which began with 15 advisers and now includes more than 1,100. Eventually, wanting the ability to screen out "ill-gotten gains" and to talk about faith and wisdom and contentment with clients, he cofounded his own advising company and began helping other advisers do the same.
"The conversations [with clients] are completely different than I was having 20 years ago," he said. "That's been a beautiful part of the journey."
Pearson's team at OneAscent built a 401(k) plan with values-based options. When his friend—a CEO of an oil company with 850 employees—offered it as a choice, 90 percent of the people picked it over the traditional mutual fund options.
"Most people don't have a choice," Pearson said. "When you give them a choice, whether they're a believer or not, you'll discover that everybody has values."
When Kingdom Advisors hosted its first conference, there were no Christian investment firms in the exhibit hall. In 2019, there were around 25.
Pearson's not alone. When Kingdom Advisors hosted its first conference (in 2005, as the Christian Financial Professionals Network), there were no Christian investment firms in the exhibit hall. In 2019, there were around 25.
"A legitimate industry has developed," founding director Ron Blue told TGC. "When you have the planning, the investment product, and the charitable giving tools like National Christian Foundation, then you've got a real industry."
He estimates that Kingdom Advisors planners serve around 75,000 Christian families investing and giving away millions of dollars. Some of them are investing with Eventide, which today manages more than $4 billion.
More and more people are gaining awareness of biblically responsible investing, but "it's still so untapped," said Cassie Laymon, a financial adviser at Beacon Wealth Consultants.
"Untapped" is an understatement. Of the $47 trillion in American money that is professionally managed, John estimates about a third is stewarded by Christians. Pearson estimates lower—about 10 percent, which is still a whopping $4 trillion.
But of Christian investments, Smith said, "The amount of money in investments with an explicit Christian-values mandate is only around one dollar out of every $133."
Small But Growing
"When we first got started, our heart was for the church," Myhre said. Eventide even thought about visiting congregations with coffee and donuts and IRA rollover applications before realizing that wouldn't work.
"We couldn't cover enough ground in the amount of time we had," Myhre said. "When I speak to people who aren't in the investing world, I spend most of my time trying to explain what investing is."
Eventide found better success among financial advisers. But its heart has always been to bring the message to the broader church, John said.
I'd say 95 percent or more of people in church today have no idea what investing is or how to think about their faith as it applies to investment decisions.
"I'd say 95 percent or more of people in church today have no idea what investing is or how to think about their faith as it applies to investment decisions," Myhre said. "If our goal is the mission—and not just sustaining our livelihood—we have to really think creatively about how to get the word out."
His dream is that "when Christians turn to think about investments, they understand it clearly and know how to apply their faith to this decision-making process."
"We can strategically allocate our dollars toward culture-making that is moving the world closer to God's original intent," Myhre told TGC. "That's the exciting dimension—we're expanding the beauty and provision of the garden across the world for human benefit and God's glory."