Editors' note:
The weekly TGCvocations column asks practitioners about their jobs and how they integrate their faith and work. Interviews are condensed.
Sharon Strawbridge has been the first-grade teacher at Veritas Academy in Leola, Pennsylvania, for 13 years. She loves children's literature, crayons, sunflowers, and chocolate. She and her husband have three college-age daughters, who still let her read to them.
---
How would you describe your work?
I teach the major first-grade subjects to happy, eager 6-year-olds who are excited about learning. These subjects include reading, writing, grammar, arithmetic, history, and Bible. It's the perfect age.
As an image-bearer of God, how does your work reflect some aspect of God's work?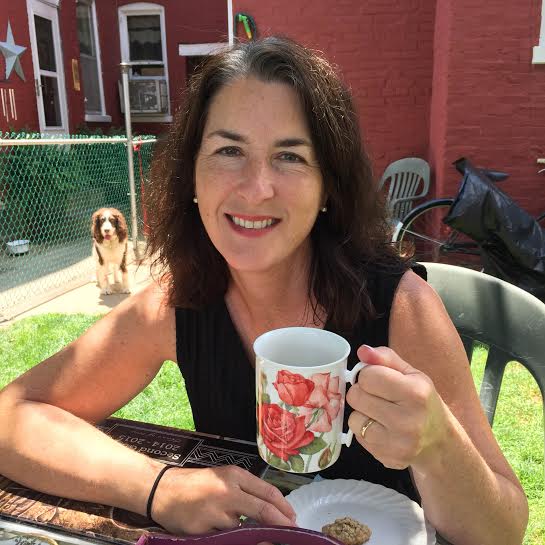 I get to do one of the most exciting and important jobs—helping children understand and love words. I am privileged to help children in their early stages of learning to appreciate words and help point them to God. The Bible teaches us that God reveals himself through words, and ultimately through the Word, Jesus. This is a way to show them his character. Jesus highly values children, so loving and helping them to grow and learn is one of the best jobs.
How does your work give you a unique vantage point into the brokenness of the world?
I plan on paper for how everything will work for the year in the anticipation of meeting 19 new first graders, and I want things to turn out a certain way. But I'm working with real children who aren't perfect and have distinct families, situations, backgrounds, experiences, struggles, and weaknesses. In these relationships, I have to figure out a balance in following my plan and dealing with real little people who have different needs in different moments.
Jesus commands us to "love our neighbors as ourselves." How does your work function as an opportunity to love and serve others?
I am able to do what some people would call the "menial task" of tying shoes, cleaning faces, comforting crying children with boo-boos, and caring for someone who's sick or homesick and needs mom. Yet these are some of the most vital tasks. I get to love a room of children with different needs. I'm able to get to know, love, and serve the families and parents of every child, both in my classroom and the school community as a whole. I keep those relationships year after year as they leave my classroom and grow with other teachers. Serving the parents with my fellow administrators and teachers is the biggest joy.