Sukie Leung practices as an architect in Toronto, Canada. She is a LEED-accredited professional that designs with sustainable strategies and green building technologies.  She completed her master of architecture degree from University of Toronto. She is currently working on designing buildings with focus in educational facilities and residential developments. Her interest is in understanding ways in which building can support, engage, and enrich the diverse needs of the people which it serves.
---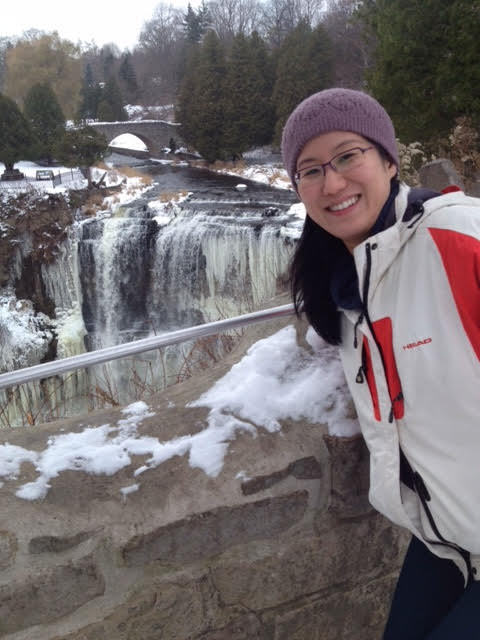 How would you describe your work day to day?
As an architect, I collaborate with a large team of professionals—engineers, contractors, urban planners, and other stakeholders—to develop a design vision and articulate that vision into built reality. As I work with our consultants and clients, I identify the project needs as well as understand relationships between spaces. I also help oversee construction budget and scheduling. The end goal is to succeed both conceptually as well as technically: we need to comply with building codes and safety standards, but we also want our buildings to meet the needs of the people they are created to serve.
Your architectural firm designs and builds according to the principles of sustainability, efficiency, and intelligence. They also promote the idea that urban architecture needs a "human touch." What does that "human touch" element look like in your current projects?
Good architecture is essential at all scales, from city scale to the scale of a door handle. Currently, at the city scale, we are working on redeveloping an 18-hectare brownfield site at the heart of Toronto's city core, a former industrial land with contaminated wastes. Human touch at the city's scale means touching the untouchable sites: tilling tainted urban soil, cleaning it, and rediscovering its potential by building on it. Buildings and new infrastructure become vehicles of redemption because they breathe new purpose to forgotten and rejected neighborhoods within the city. On a more intimate human scale, we are also designing full-day kindergartens. Our design will optimize accessibility and adaptability for special-needs students, and we hope to create a learning environment that fosters a sense of community, exploration, and imagination.
How does the "human touch" element in architectural design reflect God's work in the world?
"God saw everything that he had made and behold, it was very good" (Gen. 1:31). Architecture with a human touch honors what God has given us and uses his good resources to create a healthy built environment. If God's creation was "good" and allowed for human flourishing, architecture that reflects God's work will mirror that intent. For example, we can (and should) optimize use of renewable resources such as solar, wind energy, and water to design cities that are self-sustaining. Research has shown that buildings contribute 40 percent of carbon emissions worldwide, one of the biggest factors in global warming. Reducing energy consumption of buildings and creating net-zero-footprint communities is one way that we, as stewards of God's creation, honor him and serve others.
What brokenness can we identify in our cities just by observing architecture?
"As we look not to the things that are seen but to the things that are unseen. For the things that are seen are transient, but the things that are unseen are eternal" (2 Cor. 4:18). Brokenness in our cities can be seen through abandoned buildings or sites due to economic downturn. Also, there is brokenness visible in derelict sites tainted with industrial waste and marginalized neighborhoods that are neglected and unsafe. Restoration comes not simply by fixing what is seen; true redemption provides solutions for the unseen needs. Good architecture helps communities flourish by cultivating a healthy sense of collective identity. This identity can be formed as a result of building places for learning, for health care services, and for community programs.
---
Editors' note: The weekly TGCvocations column asks practitioners about their jobs and how they integrate their faith and work. Interviews are condensed.
Get your FREE 7-day devotional!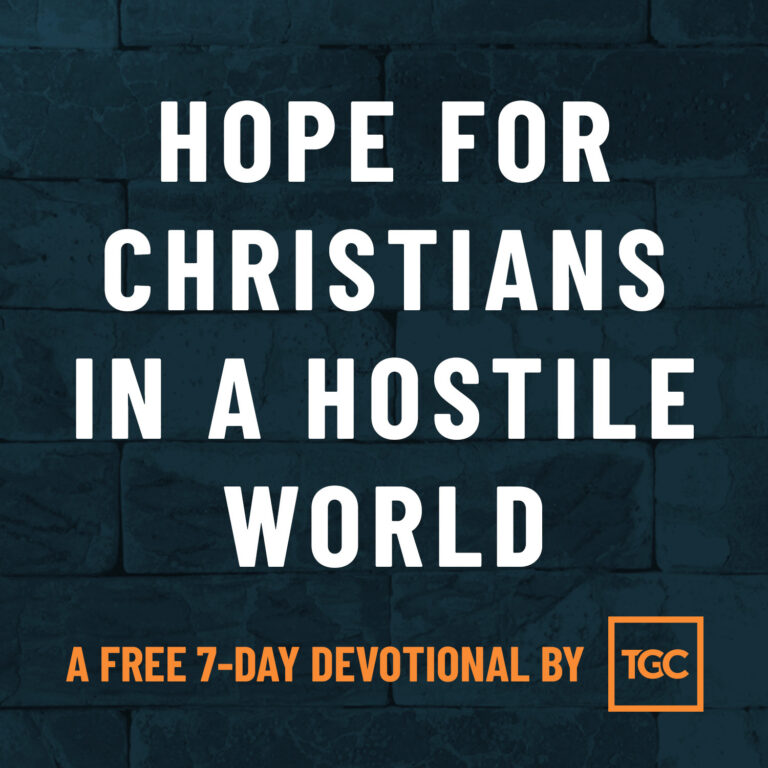 God's people have always been strangers and sojourners in this world. Do you feel that way, too?
You're not alone. Since the church's beginnings, Christians have often felt ostracized. And the Bible offers great encouragement for how to live with hope.
If you're feeling the weight of cultural exile today, our new 7-day devotional, Hope for Christians in a Hostile World, will encourage you.
If you sign up for this FREE resource, we'll send you an email each day for a week with a daily devotional featuring Bible readings and reflections written by TGC staff and friends.