I didn't grow up thinking I'd be a nurse. I wanted to write bestselling novels that changed people's lives and made me lots of money—so I could give the money away, of course.
But when it came time to declare a college major, I chickened out on chasing the dream. Did I have what it took to be a journalist, a novelist, or any kind of writing-ist? Uncertain and too scared to find out, I opted for nursing school, thinking it would be a safer option.
My lifetime stint at second-choice nursing turned out okay, though it was anything but safe.
But what of a dream deferred? I kept my writing wishes a secret for 25 years. Then one day my husband and I started talking theology—God's sovereignty, to be specific.
"God wastes nothing—even our mistakes and regrets," Jim said. He looked at me and could tell the neurons in my head were firing rapidly. I felt like a 4-year-old as I confessed, "I really wanted to be a writer."
His blue eyes sparkled. "Well, it's not too late, is it?" He smiled, reached for his mechanical pencil and a small notebook. "You'll need some goals."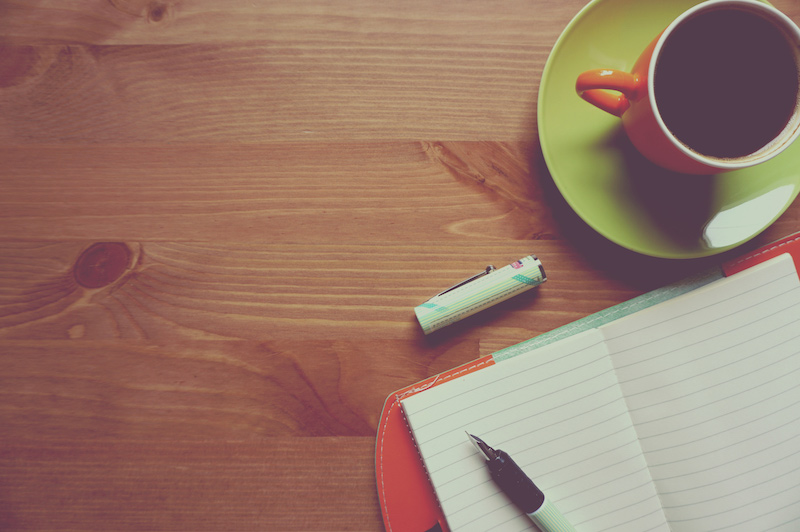 Slow, Hard Beginnings
Ten years later I still haven't written a bestseller or made lots of money. Instead of writing books that changed people's lives, writing changed me. One of the most profound instruments of transformation has been my writers' group.
My critique group is an online fraternity where eight writers tell me honestly what they think of my work. Such a group could "expedite the writing maturation process," one editor told me.
The first article I submitted for review had already received high praise from friends. Members of the critique group, however, returned it with nearly every sentence highlighted. "Passive," one comment read. "Telling," another noted.
Was that bad? I thought telling stories was what writers did.
The feedback crushed me. Another writer in our group responded immediately when I told her I'd considered quitting.
"Don't worry about the bigger picture of writing," she said. "Finish the article in front of you right now."
It didn't help that at the same time I witnessed another beginner writer go from scribbles on a page to a feature story in Women's Day in two weeks. Still, I felt obligated to congratulate her.
Her reply didn't help. "Thanks, Gaye. That article was a complete joy to write. The words just poured from me. It practically wrote itself!"
I sighed and combed through the legion of comments on my work-in-progress. Eventually God allowed me the grace to drop the defensive attitude. My writing improved, and an editor bought the article. Then another article saw print, and another. I applied to WORLD's mid-career course and started writing for the magazine. But I was still a tiny fish in a large ocean. It wasn't long before I questioned the value of my success. Does anyone ever read my stuff, let alone feel changed by it?
Dying to Self
Then one day the words of Proverbs pierced my heart: "Give me neither poverty nor riches, but feed me with the food that is my portion" (Prov. 30:8).
I began asking God to give me a heart that rejoiced in what he gave rather than resenting what he withheld. I started praying before I submitted any article, "Lord, grant the editor discernment. Don't let me be overly pleased with acceptance, nor take rejection too much to heart."
Peter had head/heart disconnect struggles too, especially when Jesus told him he would die a martyr's death. Martyrdom wasn't on Peter's "5 Steps to Success" plan. He wanted another option. What sort of plan did Jesus have for his other disciples? Peter looked at John, the "favorite."
"Lord, what about this man?"
Jesus replied, "If it is my will that he remain until I come, what is that to you? You follow me!" (John 21:18–22).
Our jobs will give us more meaning when we see them through the lens of Christ instead of our own aspirations. It may take dying to self many times. Or, to quote John Piper, "God is most glorified in us when we are most satisfied in him."
If another writes a bestseller and I never do, what is that to me? If another launches a successful writing career and I continue to struggle, what is that to me? I must follow Christ.
Lens for Success and Failure
God looks at our sins through the lens of Jesus. Should we not look at our successes and failures in the same way?
Don't get me wrong; I'm not against long-range plans. I still have that little notebook where my husband scribbled out writing goals for me. Some I've been able to check off, others are still to come.
But with my eyes fixed on Christ, I'm comfortable with who—and where—I am. I'm taking to heart Aslan's admonition to Lucy in Prince Caspian when she longed to be like her sister, the prettier one: "You doubt your value. Don't run from who you are."
I am grateful for my writing dreams, deferred though they be. My husband passed away three years ago, and the writer's goals penned in his handwriting make me smile. He knew me well. On the bottom of that little notepad of goals, he scrawled one more admonition: "No Regrets."
---
Editors' note: This essay was chosen as part of the Faith and Work Dinner being hosted by Every Square Inch and sponsored by EDGE Mentoring and Cerulean Restaurant at our 2016 National Women's Conference next month, June 16 to 18 in Indianapolis.
EDGE is a national mentoring organization for emerging leaders that combines personal, professional, and spiritual development in one experience. If you're looking to mentor, or be mentored, you can find out more.