If I could offer one piece of advice to churches about hiring and supporting youth pastors, it would likely be this: "Once you sense that the youth pastor is going to work out, enroll him in a distance seminary program as soon as possible."
The money and time my church has invested in my education through Reformed Theological Seminary's distance program may be the single best contribution they've made to my ministry. And through plenty of conversations with others, I've found that churches who enroll and support their youth pastors in these programs win big.
Here are three reasons why I'm convinced seminary distance learning is a promising resource for both churches and youth pastors.
1. Churches that can't maintain continuity in youth ministry leadership will struggle to be effective.
Two churches of exactly the same context, size, and denomination come to mind. Despite their similarities, one's youth ministry is four-times larger than the other. It has a strong reputation for developing kids with mature faith.
What's the primary difference? The larger youth group has had two leaders in the last 20 years. The smaller has gone through six in the last 10. Continuity and stability aren't the only factors, of course, but they've certainly played a significant role.
While statistics vary by U.S. region, the average youth leader's tenure is 18 months. Senior pastors face the constant headache of hiring and firing them. And kids are unlikely to trust and attach themselves to a youth ministry if they think there will be a new leader every other year.
An excellent way to lock down solid youth pastors for at least four to five years is to encourage them to enroll in a part-time distance program while working full-time at the church. Allow them some time during work hours to study and travel to the seminary campus for intensives. Contribute to their tuition. Some schools match church contributions with scholarships.
In doing this, you invest not only in their ministry and future, but also yours. Your church will likely get a length of service two- to three-times greater than the statistical expectation. Having a youth pastor for four years or longer pays massive long-term dividends.
2. Churches need youth leaders who can minister to adults, particularly parents.
Research indicates the more spiritually involved parents are in their child's life, the greater likelihood the child will remain committed to Christ and the church. Conversely, churches that invest in ministry to kids without educating and equipping parents are not completely wasting their time, but it's pretty close.
In many churches, the youth leader ministers to a small sector of the church—the teenagers—while the senior and associate pastors manage a much larger number. Churches will benefit—both in workload distribution and spiritual effect—if the youth pastor can minister to adults as well. A church will almost certainly get more value out of their youth ministry hire if they're willing to invest in his theological education.
Churches who invest in ministry to kids without educating and equipping parents aren't completely wasting their time, but it's pretty close.
Theological education offers the quickest and most effective way to provide a youth pastor with the credibility, confidence, and competence to invest in parents. Though young youth leaders typically can't offer much wisdom on parenting, they can offer both insights from Scripture and strategies for spiritually communicating with kids (since that's what they do all day).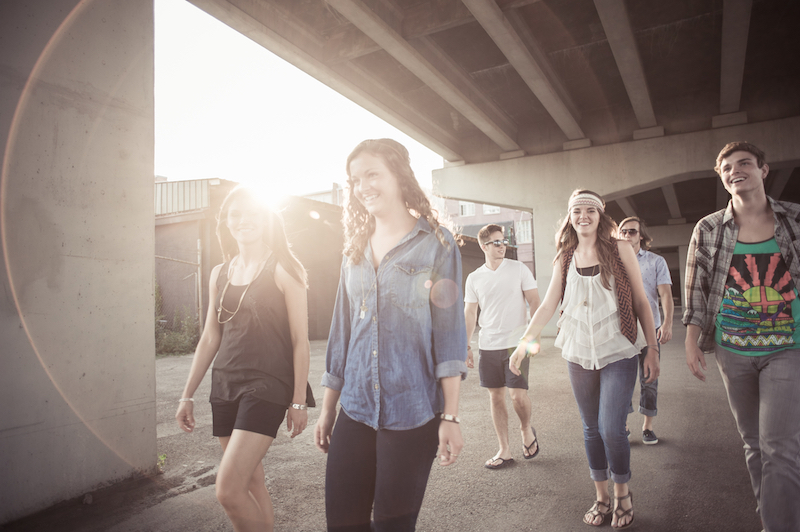 Seminary helped me cross the threshold into leading adult Sunday school and workshops for parents, even though I wasn't a dad. It better equipped me to teach theology and Scripture—and to combine it with my knowledge of teen context. True or not, I also felt I had more credibility with the audience, because they knew I was receiving formal training.
3. Churches that invest in seminary education for youth leaders may be more effective at forming kids with lasting faith.
Much research has documented the failure of American churches to form students with enduring faith. It's not breaking news that a moralistic and entertainment-oriented approach to youth ministry has failed to form disciples who remained faithful to Christ and his people.
Organizations like The Gospel Coalition, Rooted, and others have been working to reform the concept of youth pastor away from the fun "Pied Piper" toward that of pastor, teacher, and leader. Ministry to kids must be based on relational discipleship, biblical teaching, and gospel proclamation. Youth pastors need to have tools for teaching and leadership.
I know youth pastors with no theological education who run some of the most fruitful ministries I've seen. I also know youth pastors with impressive seminary degrees who've failed miserably.
An education does not guarantee the ability to lead effectively, or to cultivate relationships, or to manage a ministry. But it does sharpen the tools that will likely benefit your church's youth ministry. And it communicates to the youth minister that the church takes him seriously as a pastoral leader and teacher.
---
Editors' note: Don't miss Rooted-related events at TGC's National Conference, April 3 to 5 in Indianapolis, Indiana: youth ministry coffee, 9:15 p.m., April 3, at Pennsylvania Station in the Crowne Plaza Hotel; "Five Pillars of Ministry," a free dinner sponsored by Rooted, 5:45 p.m., April 4, at Weber Grill, 10 N. Illinois St. RSVP for the dinner here or stop by the Crossings or Rooted booths for free tickets. Cameron Cole, founding chairman of Rooted Ministries, will host a workshop at TGC17 on "Foundations for Effective Ministry to Young People."