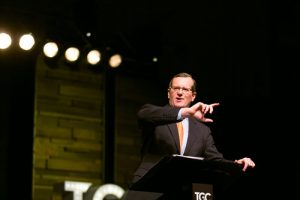 It takes some courage to teach the Song of Solomon. It also requires interpretative decisions and, according to Phil Ryken, a willingness to slow down and enter into the poetic imagery of the book, which he describes as "the liner notes to an album of love songs." Ryken, president of Wheaton College, preached through Song of Solomon in chapel at the college from 2015–2016 and is working on a book that will be released in February 2019, The Love of Loves in the Song of Songs.
In our conversation, Ryken discusses some of the interpretative challenges to the book, the narrative flow, how to handle the erotic imagery, and how to apply the book not only to married people but also to those who are single or same-sex attracted.
You can listen to the episode here.
Resources recommended by Phil Ryken