Editors' note:
When you preorder Timothy Keller: His Spiritual and Intellectual Formation, you'll receive the following:
Exclusive video (more than 120 minutes) with accompanying 65-page e-book reflecting on key themes in Tim Keller's

Center Church—c

ontributors include Michael Horton, Alan Hirsch, and Gabriel Salguero, all in conversation with Tim Keller

"The 10 Most Important Christian Books Written Within My Lifetime," a list by Tim Keller
"The Essential Tim Keller: Recommended Reading," a list by Collin Hansen
The first three chapters of Timothy Keller: His Spiritual and Intellectual Formation (e-book and audiobook)
An invitation to a virtual book discussion and Q&A with Collin Hansen (February 2023)
Learn more and submit your preorder to download this bonus content at TimothyKellerBook.com.
In this unique episode of Gospelbound, pastor Jim Davis from Orlando Grace Church invites Collin Hansen into the interview spotlight to go behind the scenes of writing Timothy Keller: His Spiritual and Intellectual Formation.
Jim Davis says, "Five hundred years from now, maybe two pastors or theologians will be remembered. I believe that Tim Keller will be one of them."
Keller's influence comes from his sermons, books, and teaching as well as his founding of Redeemer Presbyterian Church, The Gospel Coalition, and Redeemer City to City. The book traces this influence back to the people and ideas that have shaped Keller. 
Jim Davis asked Collin Hansen how Tim Keller has influenced his life and ministry, the most surprising things Hansen discovered as he researched and wrote the book, Keller's legacy 100 years from now, and more.
In a season of sorrow? This FREE eBook will guide you in biblical lament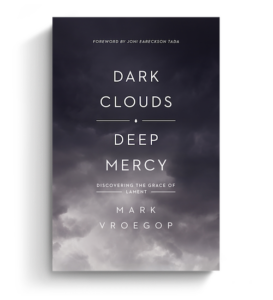 Lament is how we bring our sorrow to God—but it is a neglected dimension of the Christian life for many Christians today. We need to recover the practice of honest spiritual struggle that gives us permission to vocalize our pain and wrestle with our sorrow.
In Dark Clouds, Deep Mercy, pastor and TGC Council member Mark Vroegop explores how the Bible—through the psalms of lament and the book of Lamentations—gives voice to our pain. He invites readers to grieve, struggle, and tap into the rich reservoir of grace and mercy God offers in the darkest moments of our lives.
Click on the link below to get instant access to your FREE Dark Clouds, Deep Mercy eBook now!