This article is also available in Spanish.
By the time Gerson Morey was 35 years old, he was practically running a nearly 9,000-member Hispanic prosperity-gospel megachurch in Florida.
As the pastor's right-hand man, Morey was in charge of a thousand life groups, preaching whenever the pastor was away, and ghostwriting his book. (The book's prologue was written by Cash Luna, one of Latin America's most influential prosperity preachers.)
In 2007, Outreach magazine dubbed the church one of the fastest-growing congregations in the United States.
Around the same time, someone handed Morey The Pursuit of God by A. W. Tozer.
He was bowled over by the idea that, in Tozer's words, "religion has accepted the monstrous heresy that noise, size, activity, and bluster make a man dear to God."
"This confronted me because my theology was if you have numbers, if you are a soul-winner and have the big church, then that is a blessing to God," Morey said. "If you are serving all the time in the church—regardless of how your family is—and if you are loud in all you do," God will bless you.
"I memorized [Tozer's] phrase in Spanish," said Morey, who can still rattle it off perfectly.
"The second thing that shocked me was when he began to teach me that we are very depraved, evil people," Morey said. "I was never aware of that. Through all the years I was a believer, I was never conscious of my own sin, my own weakness, my own depravity."
Intrigued, he picked up other Tozer titles, and every time another author was referenced, Morey got the book. He read Jonathan Edwards, then Augustine, then Martyn Lloyd-Jones.
Morey's changing theology began to show up in his preaching and counseling. Trials weren't punishments for not believing or praying enough, he told the congregation. Suffering is what they are called to endure as believers, and God gives grace in the midst of it.
The people didn't complain. In fact, they told him they liked it, and sales of his preaching DVDs in the bookstore picked up.
But even Morey's significant influence wasn't enough.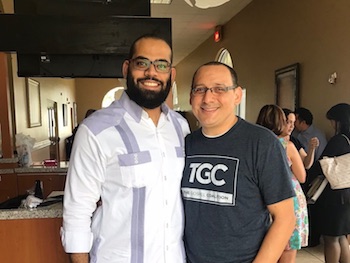 "This church was a one-man show," he said. "The pastor is the supreme being. There is no group of elders who have a voice of authority in the church."
When Morey suggested theological training for the small-group leaders, he was shot down. When people were distraught over how things ran, he could offer comfort, but not change.
"I was attached to serving the people, but it came to a point where I felt like I was part of the system," he said.
So Morey walked away, leaving behind the paycheck, the influence, and the favor of a man highly regarded in prosperity gospel circles.
His plan? To return to the dental assistant job he had held before.
But before he could reapply, several families from his old church asked him to start a new congregation. They insisted—one showed up on his doorstep with their tithe in an envelope.
Four years later, Morey ministers 11 miles down the road, to around 250 people at Día de Adoración (Day of Worship), which belongs to the Southern Baptist Convention.
"I'm happy," he said. "I'm serving the Lord with my family. God has given us a beautiful small church. The people are growing. They love the gospel. Our slogan is, 'We exist to teach, to grow in the knowledge of Christ' because that's what we didn't have before."
Halfway through a master of divinity program at Knox Theological Seminary, Morey is also a regular contributor to Coalición por el Evangelio, TGC's Spanish-language website. Though his transformation took place in Florida, the native Peruvian is among the thousands that make up Latin America's own Young, Restless, Reformed (YRR) movement, a southern, Spanish-speaking swell of Reformed Christianity.
"It's a pretty young movement," said Jairo Namnún, Coalición's executive director. But it isn't that much younger than YRR, which began to coalesce in the United States around 2006. And like the American version, it's been growing rapidly.
Coalición began in 2013 with four articles a month; today it posts between 12 and 15 articles a week. The site gets 300,000 users and an average 1.4 million pageviews a month, pulling in around 15 percent to 20 percent of TGC's overall traffic.
Conferences teaching Reformed theology are also growing in number and frequency, and book sales are taking off. In 2010, the Spanish-language Reformed publishing ministry Poiema Publicaciones put out two books, director Dave Adams said. This year, they released 18.
"There are so many doors open," he said, "we can't walk through them all."
Beginning
At the same time Martin Luther was penning his theses, and Henry VIII was working his way through eight wives, and John Calvin was publishing his Institutes, Queen Isabella was conquering Latin America for Spain and the pope.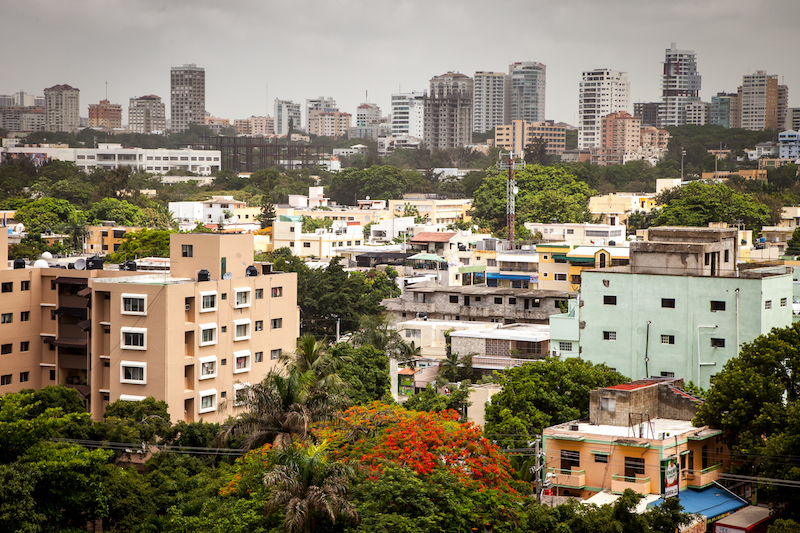 She suppressed "anything not Catholic through coercive methods like Spanish Inquisition," said Juan Sánchez, senior pastor of High Pointe Baptist Church in Texas and Council member of both TGC and Coalición. "The indigenous peoples and tribes were forced to embrace Catholicism or die or be enslaved. . . .  As a result, there was no Reformation in the Spanish-speaking world."
While there were some Reformed missionaries (like Adams's parents, who worked in Colombia), Reformed theology didn't begin to blossom until recently.
"Through the internet—YouTube, online ministries, and so on—Spanish-speaking young men and women have been exposed to the ministries of John Piper, Albert Mohler, and Tim Keller," Sánchez said.
The Piper Conference
Like the American version, Latin America's YRR movement owes a lot to John Piper.
Desiring God started reaching into Latin America in the 1990s, inviting pastors to conferences at Piper's Bethlehem Baptist Church and, later, translating materials into Spanish. Piper's influence grew, and in 2010, he agreed to speak at a conference hosted by the largest Reformed church in the Dominican Republic.
"The conference was free, and we didn't have people register," Namnún said. Organizers set up 5,500 chairs, but "never thought it possible" they would get that many in attendance.
"We honestly didn't know what to expect, and I remember groups of people—dozens—praying over the chairs, asking God to bring the people," he said. "And then, the first day it rained a ton, so we were all a little scared."
They shouldn't have been. The place filled up, with about 5,000 people taking up those chairs.
"The energy was, as one would expect, tremendous," Piper said, "and that suited me just fine."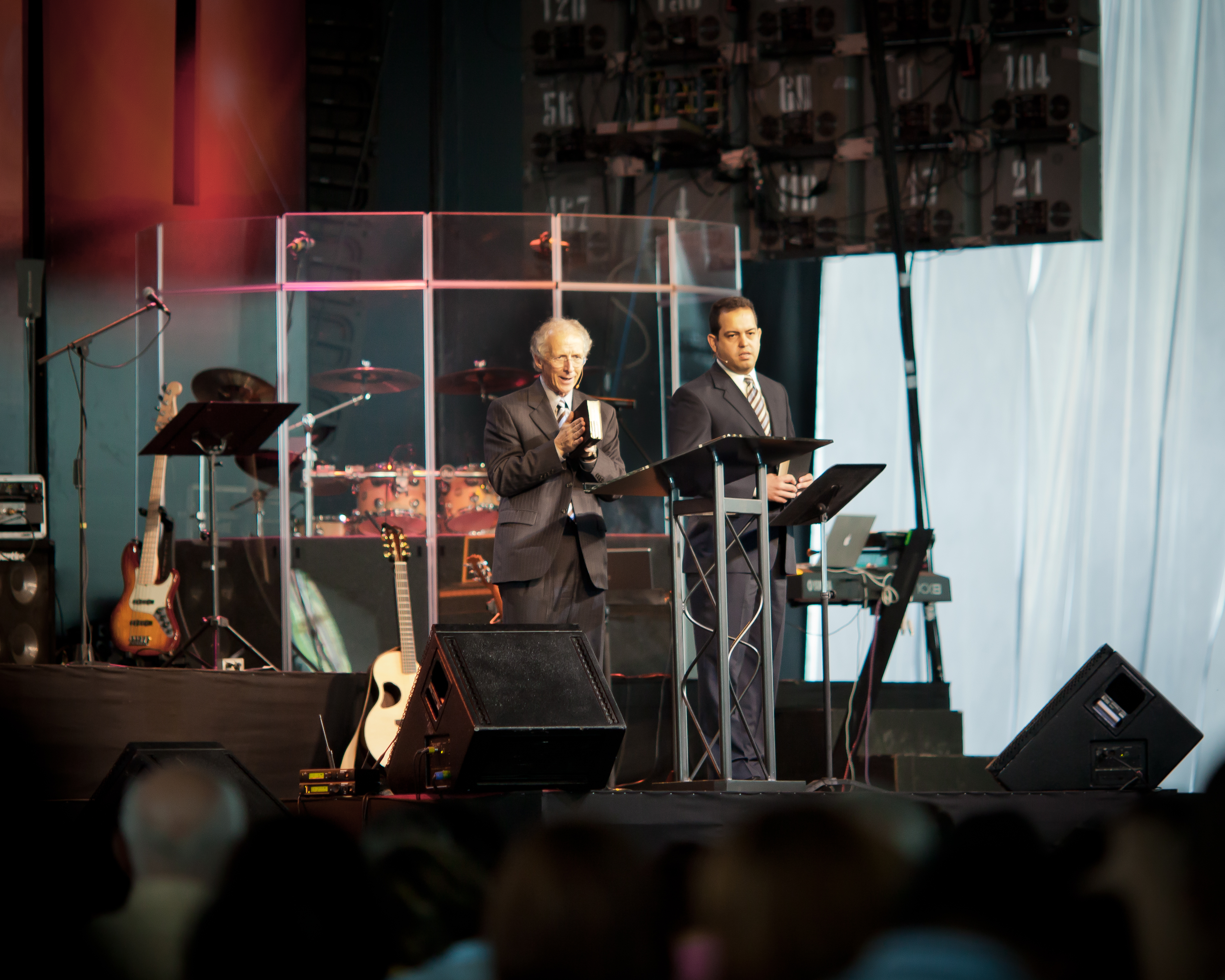 He spoke six times. To those there, it felt like history in the making.
"At the time, I knew that it was the largest gathering ever in the country under the Reformed banner," said TGC international outreach director Bill Walsh. "I knew also that it was larger than they were expecting. I don't think any of us probably knew what it would usher in, in terms of opening a gate toward reformation in Latin America."
"When one is in such a moment the sight-lines are not at all clear," Piper said. "So one puts one's hand to the plow and tries to dig the same straight furrow as always, and leave history to the Lord of history."
Raised Flag
Gathered at the conference and later at the Coalición website, people started making connections.
"I started meeting men—who would see us on the internet or come to the conferences—with similar stories," said Carlos Contreras, a Coalición Council member and pastor of a 750-member Sovereign Grace church in Juárez, Mexico. They were "coming out of charismatic or Pentecostal backgrounds, feeling dissatisfied with what they were seeing or doing, and starting reading or investigating and discovering the doctrines of grace."
The conference and the Coalición acted as a "raised flag" under which they could gather, he said. "The movement started growing exponentially."
Connecting Reformed thinkers is a role The Gospel Coalition in the United States has played, too. But this movement isn't exactly the same.
"You've always had Reformed churches in the United States," Contreras said. In Latin America, there aren't old Puritan books to dust off, or a wealth of historical sermons to draw from.
"What we are seeing now throughout the Spanish-speaking world is the rumblings, the beginnings of an awakening to the gospel and Reformation theology," said Hanibal Rodriguez, lead pastor of Iglesia del Pueblo in Wheaton, Illinois. Like Morey, he sees theology shifting for Hispanics in the United States as well. "We are praying that this awakening will grow to be a true Spanish Protestant Reformation."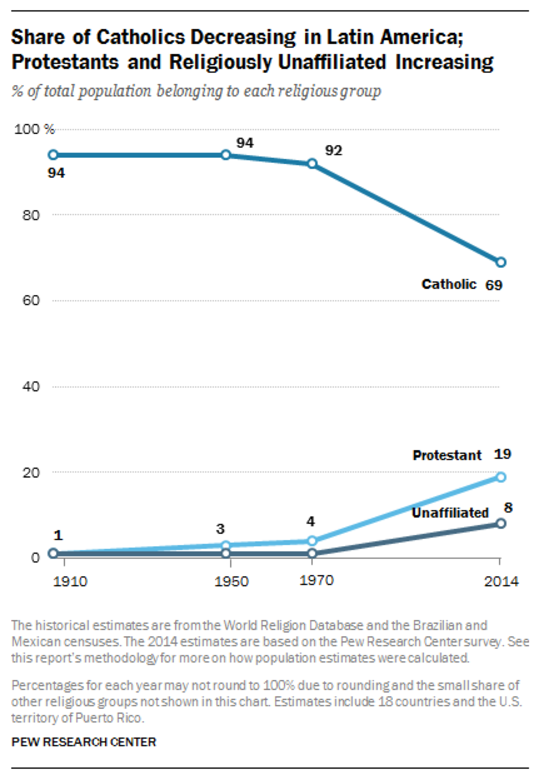 The doctrines of grace are an especially crucial message in Latin America, which was more than 90 percent Catholic as recently as the 1960s. By 2014, the number had dropped to 69 percent, with many switching to Protestantism (4 percent in 1970, up to 19 percent in 2014).
That shift was primarily driven by Pentecostalism.
"The expansion of the Pentecostal and charismatic churches happened in the '70s with the Jesus Movement and the charismatic revivals throughout the world," Contreras said.
It found fertile ground in Latin America, because underneath the Catholicism was animism, the indigenous belief that all things have a soul.
When animists convert to Christianity, they "cease believing the lies communicated by evil spirits; however, as brand-new Christians they often maintain their belief that God frequently speaks through angels, divine apparitions, dreams, visions, and other revelations contradictory to the Word of God," pastor Miguel Núñez wrote. "The narrations of these experiences have become the norm in many worship services, prayer gatherings, and 'revival' meetings."
In 2014, more than half of Latin American Protestants identified as Pentecostals, drawn in part by the prosperity-gospel promises of supernatural healing and God's favor. In fact, those pitches are so popular that in nearly every country Pew surveyed, at least 20 percent of Catholics also say they're charismatic. And an overwhelming majority of both Catholics and Protestants told Pew that "God will grant wealth and good health to believers who have enough faith."
"For those of us who minister in the South, the challenge usually isn't to persuade people God has revealed himself, but to convince them Scripture is his complete and final revelation,"  Núñez wrote. "You could say the challenge doesn't come through the front door of biblical inerrancy, but through the back door of extrabiblical revelation. The doctrines of divine revelation and biblical authority—as well as the belief in a complete canon—are fundamental in a land inundated with 'prophets' and 'apostles.'"
Largely Unknown
Meanwhile, Reformed teaching isn't so much rejected in Latin America as it is largely unknown.
"People in the prosperity-gospel or charismatic movement were taught that way," said pastor Kike Torres, who leads Horizonte, a Calvary Chapel church in Querétaro, Mexico. "If you love them, and you model how the doctrine of grace impacts your life, they are really open to listen to you."
David Sills, who is an experienced missionary, the director of Reaching & Teaching International Ministries, and a professor at The Southern Baptist Theological Seminary (SBTS), says the same thing.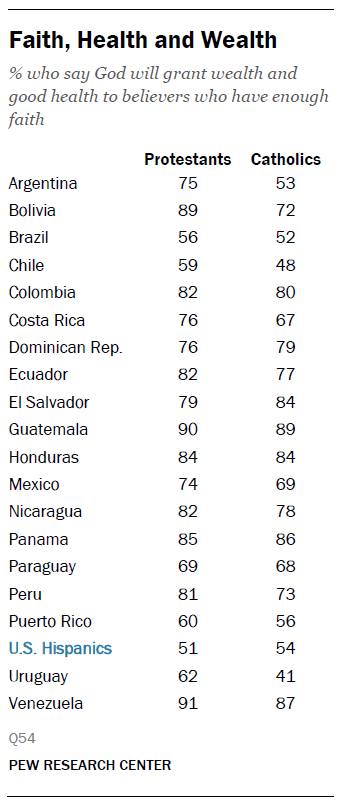 "One of the things I love about the Latino church is the absence of all the baggage that we often have in the U.S. church," he said. "For instance, when I show a Latino how the Bible teaches Reformed doctrines, they often accept it as biblical with very little struggle. The same is not true with most gringos."
When Torres was called to his congregation almost seven years ago, his church was "anemic," he said. The previous pastor "didn't want to preach about repentance or hell or anything that might make the people uncomfortable."
Torres started a sermon series on life in Jesus, preaching verse by verse through Titus and then Jonah. Under his leadership, the congregation grew from 200 to 1,800, he said. This summer, they hosted a national biblical counseling conference that drew more than 1,000 people from 90 different churches and six different countries.
"Every pastor in the city is asking, 'What are you doing?'" Torres said.
Torres says he's "just preaching the Bible," but he's doing more than that.
He's using expository preaching. He's pursuing education, both by attending conferences and by starting a master's degree at Southeastern Baptist Theological Seminary this fall. He's focusing on the idea—which he credits to pastor Luis Méndez and Piper—that 80 percent of his private life with Christ will sustain the 20 percent that's public.
And he's thinking a lot about humility.
"I see more and more churches getting back to the Word, to Reformed theology," he said. The danger is sometimes "pastors with this [Reformed] flag are using the flag to judge and condemn."
Justin Burkholder, a TEAM (The Evangelical Alliance Mission) missionary to Guatemala City and Guatemala country coordinator for the Acts 29 church-planting network, agrees with this concern.
"There is much zeal for healthy doctrine," he said. "At the same time, the zeal is often out of control and becomes condemnatory." This can lead to a "false-teaching hunt," made easier by the internet.
"Many internet users are taking it upon themselves to identify and denounce the false teaching," Burkholder said. "It's very similar to what in the States we would call the cage-stage Calvinist."
But Latin America also has its own Pipers and Kellers: Miguel Núñez's International Baptist Church in Santo Domingo, Dominican Republic, has 2,500 weekly attendees. Fifteen minutes away, Sugel Michelén preaches to 1,200 a week at the Biblical Church of the Lord Jesus Christ.
Both "offer mature models of leadership," said Sam Masters, president of William Carey Seminary in Córdoba, Argentina. The seminary offers online classes to Spanish-speaking pastors while maintaining a "conservative and historical theology."
Núñez and Michelén add weight to a movement that is quickly beginning to mature, Masters said. "At times I am amazed how much these young people learn just by poking around on the internet."
Like Sánchez, he sees the internet as a key that helped unlock both the U.S. and Latin American Reformed movements.
"It is similar to the way 500 years ago the printing press broke the monopoly on the written word and spread the teachings of the magisterial Reformers," Masters said. "Through the internet, The Gospel Coalition and some of the leading Reformed figures in the United States have had a direct effect in Latin America."
Put In Context
But not all of the American books and articles and ideas can be translated to the Latin American context.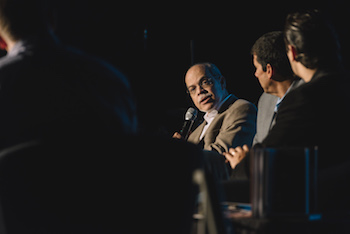 Cultural and social challenges—from a deep history of Catholicism to emigration and how that affects family dynamics—are different enough to make straight translation sometimes confusing or irrelevant.
So even though much of the basic foundation of thought can be gleaned from the United States (which found it in John Calvin's Geneva and Abraham Kuyper's Holland and the Puritans' England), Latin Americans have been making it their own.
About two-thirds of Coalición's content is original to Latin America, Namnún said. And in the last three years, Poiema Publicaciones has released titles by Núñez, Colombian pastor Diego Cardona, and Coalición leader Juan Sánchez.
Other publishers have also been contributing to the growing list of healthy resources in Spanish, said Poiema director Dave Adams. LifeWay Christian Resources brought on Cris Garrido—a graduate of SBTS and part of Núñez's church in Santo Domingo for several years—as the director of Spanish publishing in 2014. It has also leveraged resources to publish books by Reformed Latin authors like Michelén and Otto Sanchez.
"I'm really thankful for his gospel-centered approach," Adams said of Garrido. "They're also publishing Tim Keller and Al Mohler and Miguel Núñez—really good resources."
Together, Poiema and LifeWay are helping to change the landscape of Christian bookstores in Latin America, which "absolutely" look different than they did seven years ago, Adams said.
"We're trying to win over the booksellers," Adams said. "Once they get excited, then they start saying to customers, 'You gotta read this book.'"
Poiema now ships out about 75,000 books a year, and its parenting conference with Tedd Tripp last year drew more than 2,000 people. "We're seeing really healthy growth," he said. "People are hungry."
Ripple Effect
Some of the Latin American enthusiasm is already pushing back north.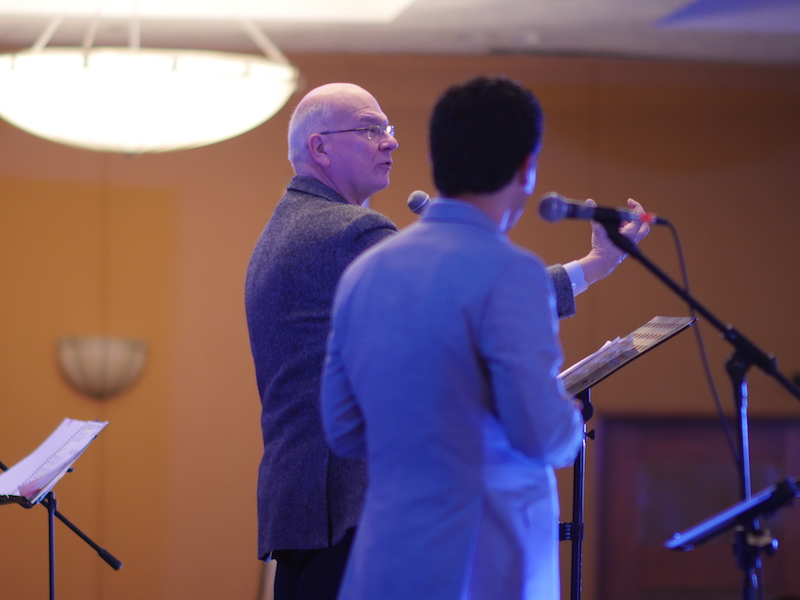 "During the last 10 years or so, we have seen both Latin America influencing the Latino church in the U.S., and the U.S. Latino Reformed churches influencing Latin America," Rodriguez said. "From Latin America, pastors like Miguel Núñez and Sugel Michelén, among others, have become very influential in the Latino circles. And since most immigrants have relatives in Latin America, whatever is happening in Latin America reaches the U.S. in one way or another."
"It's been incredibly exciting to see the doctrines of grace spreading through the pores of the church in Latin America," TGC executive director Ben Peays said. "There is an excitement there that is harder to find in the United States. While Coalición is just a couple years old, we are learning a lot from them."
Contreras is hearing "more and more of comments from American brothers and sisters who find it refreshing how we do things." In an area without a lot of highly trained pastors and organizational resources, Latin Americans are forced to rely heavily on prayer and the Holy Spirit.
"When you have so many things, you are tempted to place your confidence in those things," he said. "That is reflected in the panic I see [in America] because of the political system, and wondering what is going to happen to the church."
The ripples don't stop in North America. "God is calling forth a missions force from Latin America," Sills said.
Torres agreed.
"We are growing as a movement, and will be in a mature era in maybe a decade," he said. "We pray that we will always have this heart that we learned from [America]—that you need to bring this [theology] to more people in other languages."
---
Previously: