In order to be a good missionary in any culture it is wise to know some general facts about the place where you are ministering.
There are many helpful tools for learning about any culture. Something like this is really cool. I found out that my neighborhood is 72 percent white, the median household income is $47,000, 72 percent have graduated from college, and 38 percent have a master's degree or higher.
This is helpful stuff to know, but I would suggest that we only think of it as helpful in a secondary sense, and in most cases might not even be that helpful.
I can't minister to statistical averages. I can't share Jesus with a median income. I can't invite a culture over for dinner. Generalizing about a group of people tells me nothing about the specifics of my neighbor. It can only tell me "mights." They might be white, they might not. They might have an advanced educational degree, they might not. They might be rich, they might not. "Mights" can easily lead to assumptions, but assumptions are rarely conducive to healthy relationships. "Mights" are just a crapshoot when it comes to having a real conversation with my neighbors and seeking to speak to their situations.
I can't assume that I know anything about anyone without actually approaching them, listening to them, trying to build a relationship with them, and finding points of intersection between their life and the gospel.
Primary/Secondary
Of course this is not an "either/or" scenario. I would prefer to think of this in a "primary/secondary" sense.
If we emphasize the primary, the secondary will take care of itself. If we focus on loving the people around us enough to listen to them, we'll find out whether or not they fit into the cultural categories. You have to actually talk to them to find out for sure. If I take the time to pursue, build a relationship, and listen, I'll learn a ton more about "culture" than I ever would by studying the culture. I'll learn way more than statistical averages. I'll learn facts about the very people around me.
I would learn that my neighbor is an Gulf War veteran and probably has pain from his past that he can't even articulate. I would learn that my other neighbor says Christians are right-wing idiots who can't think for themselves. I would learn that my other neighbor is a bit odd and frequently travels to Nepal for his work. This "cultural data" is way more useful in my missional living than all the cultural studies that break down the demographics of my city. This data is useful for spreading the gospel because it comes through actual conversations and are verified facts of those living around me. This is the type of learning that helps me to better love and serve my neighbors.
Don't build a church around "cultural data." Build a church of Christians loving and learning about people in their spheres of influence. Start with real people in real places: your workplace, your hobbies, your neighborhood. Learn their painful stories. Learn their specific passions. Enter into what they love. Share a meal together around your dining room table. Tell them why you think Jesus is so compelling. If you do this you will learn what you need in order to minster to people in real ways. Then invite those people to come to a church where all different sorts of people are welcome and united through the gospel.
In a season of sorrow? This FREE eBook will guide you in biblical lament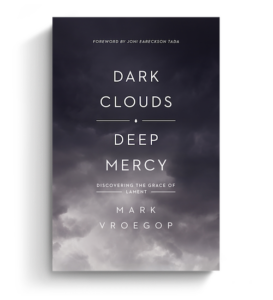 Lament is how we bring our sorrow to God—but it is a neglected dimension of the Christian life for many Christians today. We need to recover the practice of honest spiritual struggle that gives us permission to vocalize our pain and wrestle with our sorrow.
In Dark Clouds, Deep Mercy, pastor and TGC Council member Mark Vroegop explores how the Bible—through the psalms of lament and the book of Lamentations—gives voice to our pain. He invites readers to grieve, struggle, and tap into the rich reservoir of grace and mercy God offers in the darkest moments of our lives.
Click on the link below to get instant access to your FREE Dark Clouds, Deep Mercy eBook now!