Lynn and her husband had been married for 12 years when she started to realize there was something re­ally wrong with her marriage. She didn't suspect an affair at first because she couldn't believe her husband, a professing Christian, would violate his marriage vows. He was a doctor and often worked late, but one Christmas Eve, he didn't come home at all.
That Christmas was the start of years of unfaithfulness, sepa­rations, and attempts at reconciliation. Lynn's husband would lie about his affairs, making it nearly impossible to tell when, if ever, his repentance was real. Lynn vividly recalls sitting with him at a coffee shop where he asked her to forgive him for his infidelity, all the while knowing his plan after leaving was to go and sleep with another woman.
Lynn prayed for her husband to repent. They went through hundreds of hours of counseling sessions. She could have divorced him early on, but her heart's desire was for their relationship to be restored and their family made whole. She didn't just want him to stop having affairs and start living an upright life. She longed to know his heart. But he didn't want to be known. Instead, he betrayed her again and again.
Parable of the Prodigal Spouse
The prodigal son isn't the only story of a prodigal in Scripture. The prophet Hosea's whole life was a parable of God's love for the unfaithful people of Israel. God told Hosea to marry a prostitute. Hosea took her away from the men who had used her, gave her a home, and had children by her. Yet she didn't stay with him. Instead she ran away to her old life, the life he had rescued her from.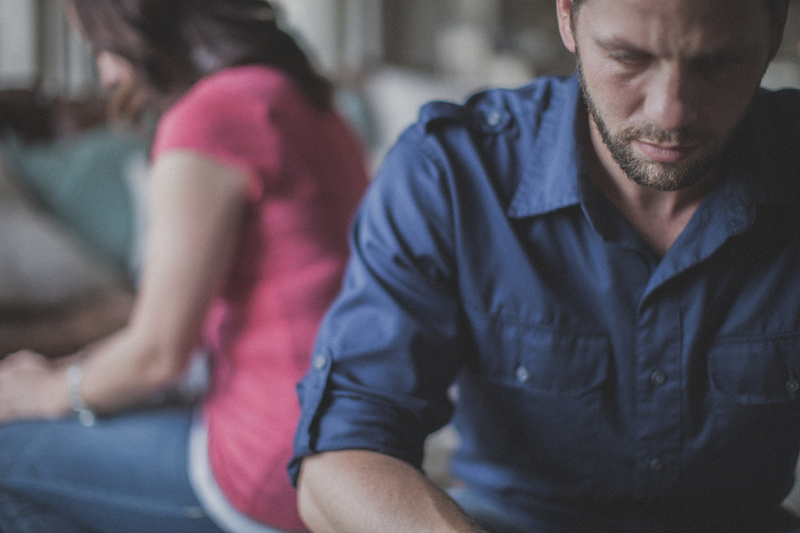 God wouldn't let Hosea let his wife go. He directed Hosea to go and buy her back. Only think of how painful it must have been for a husband whose wife has run away from his loving provision to have to purchase her from another man. But Hosea did it because God has done that for us. Though she had not loved him, he loved her.
Through Hosea's story, God sent a powerful message to his people. Though they had served other gods and run away from his love, he wasn't through with them. He loved them and would redeem them so they could return into the safety of his love: "I will heal their apostasy; I will love them freely, for my anger has turned from them" (Hos. 14:4).
If you've been forsaken by your spouse or your spouse has forsaken God, like Lynn, you know something of the pain Hosea experienced. And you know something of the pain God experiences each time one of his children forsakes his steadfast love for some fleeting pleasure the world can offer. He isn't just looking for good behavior; he's looking for intimacy.
Satan, the Multitasker
When Satan goes after our family, he also goes after us. He loves to kill two birds with one stone. When your child or spouse is caught up in unbelief or sin, it's tempting to make that person the center of your faith. Your spiritual walk can become not about your salvation, but a desperate campaign to save the prodigal you love. And as time goes on, if you don't see an answer to your prayers for your prodigal, you may be tempted to doubt.
Conversely, you may be tempted to harden your heart as did the elder brother in Luke 15. Even as you pray for your prodigal to repent, you may compar­e your own life path and feeling pretty pleased with yourself. I would never do what he has done, you may think, even though you wouldn't say it out loud.
Beware of self-righteousness. It's just as destructive to the soul as promiscuity or doubt, and far more deceptive.
When Satan attacks someone you love, he attacks your faith at the same time, either by doubt or by pride. You don't have to fall victim to his scheme. By God's grace, waiting on a prodigal can actually strengthen your faith. One woman whose husband forsook Christ midway through their marriage told me the sad events that had enabled her to reach a turning point in her faith. She realized even her husband's crisis of faith was something God could use for her good. God wanted her faith to grow in spite of her husband's loss of faith. She couldn't just tread water while she waited for him to return. She grew and flourished, becoming even more reliant on God after her husband was no longer with her spiritually.
Lynn had a similar turning point when she started attending a church that emphasized the sovereignty of God: "I remember many times thinking, if God wanted things to be different in our marriage, he could change it in a heartbeat. But he wasn't choos­ing to do that." Rather than making her bitter toward God, this recognition brought her comfort. It helped her realize even her husband's unfaithfulness was something the Almighty could use for good in her life.
The best thing you can do for the prodigal in your life is to grow in your own faith. He or she needs you to be a prayer war­rior, and warriors need nourishment. If you pursue God with all your heart, soul, and strength awaiting your prodigal's return, one of Satan's favorite strategies will be thwarted.
The Bible calls Satan "the accuser." If you've been abandoned by your spouse, the accuser will attack your self-worth. He may tell you that you weren't pretty or smart enough. He'll remind you of all the ways you didn't measure up. You must fight this attack by finding your worth in your identity as a redeemed child of God. You were so precious to God that Jesus died for you. He didn't do this because you were pretty or smart or had your act together; he did it because he wanted you to be his.
Parable of God's Love
The pain over the broken relationship with the prodigal in your life will give you a glimpse into the sorrow God feels when we run from him. The lengths to which you would go to restore your prodigal reflects the perseverance of the Good Shepherd who searches for his sheep. By watching and waiting for your prodigal's return, you're living a parable of God's undeserved love.
But while your grief is a powerful picture of God's grief over the lost, your love—as strong as it may be—only dimly refects his. Our love is too often laced with pride and selfishness. Perhaps you're furious at your prodi­gal for destroying your reputation. Maybe there are times when you want him to suffer for what he's done to you.
If you respond sinfully to your prodigal, let that sin send you running to your Father. Even as you embrace the calling of spouse or parent to a prodigal, we must remember that in relation to God, we're all prodigal sons and daughters. He's just as willing to forgive you for imperfectly loving your prodigal as the father was to forgive his son for squandering his inheritance.
Nothing better illustrates God's grace than his love for prodi­gals. They don't work their way back into his favor. He doesn't wait for them to clean up before he lets them into his presence; he washes their feet and gives them clean clothes to wear.
If you love a prodigal, you're a living embodiment of God's love for the lost. The prodigal may have done everything pos­sible to destroy your trust and goodwill, but you love him any­way. You don't love him because he deserves it, but because he's yours. And that's how God loves you.
---
Editors' note: This is an adapted excerpt from Betsy Childs Howard's new book, Seasons of Waiting: Walking By Faith When Dreams Are Delayed (Crossway, 2016).