Each spring almost one-fifth of the world's population observes a tomb-oriented holiday that isn't Easter. Yet despite the mass observance of this festival, most Christians in the West are unfamiliar with it.
The holiday is China's Qingming Jie (pronounced along the lines of "ching ming jieh," henceforth QMJ). As a Westerner who pastors in China, I'd like to tell you what it is and why you should care.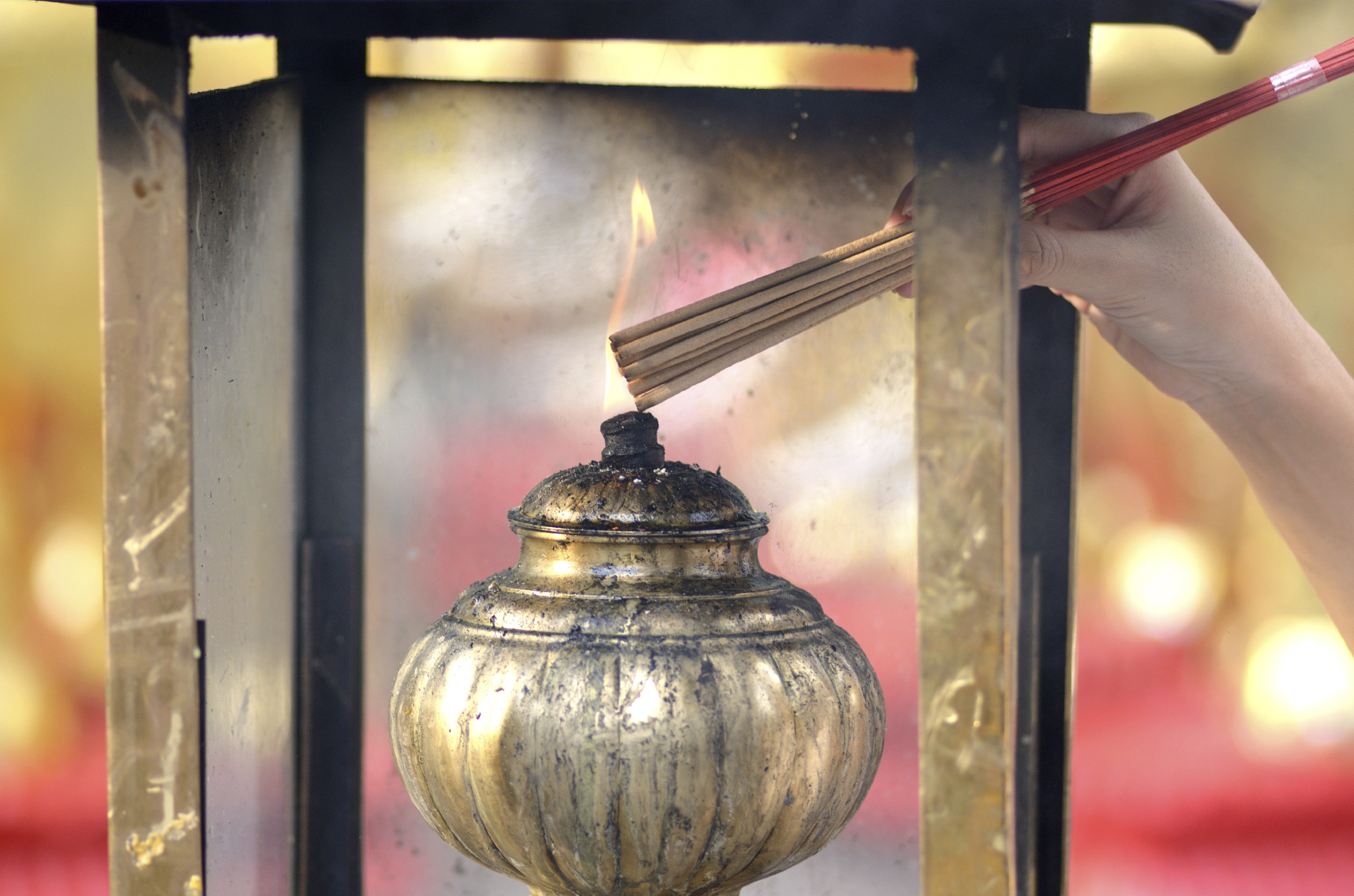 Sweeping Tombs
QMJ is a festival with roots in ancestor worship and traditional Chinese religion. The name literally means "Pure Brightness Festival" because of its place in the solar calendar and the signaling of warmer temperatures. Historically it served as a cue to farmers and reminder to rural communities that the season of plowing and sowing had arrived.
The holiday has evolved over the centuries into an amalgamation of various festivals and observances. Pure Brightness mixed with an ancient food festival mixed with memorials for deceased loved ones results in what's now primarily a day to remember, pray for, and offer sacrifices to the dead. Now imbued with spiritual and religious meaning more than agricultural significance, modern QMJ is commonly called "Tomb Sweeping Day."
This weekend, Chinese families will travel to gravesites of deceased loved ones and clean the tombstones. Observances often include praying for or to the departed, sharing a family meal near the grave, and burning paper effigies that represent afterlife necessities (houses, food, money, and so on). It's believed that the deceased need living family to provide for them even after they're gone—and effigies are the keys that provide these amenities on the other side. In recent years the younger generation, given to extravagance, has started burning paper wireless routers, race cars, liquor, iPhones, and air conditioners (see here, here, and here).
Three Things You Can Do
Here are three exhortations I want to offer to my Western brothers and sisters concerning QMJ.
1. Make QMJ a matter of prayer.
Pray for the billion-plus Chinese—including those from other participating nations like Malaysia and Singapore—who are deceived by popular folk religion, ancestor worship, and idolatry. This holiday highlights empty views of the human condition, the afterlife, and the source of true hope and security. Pray for the enslaved and misled.
Pray also for millions of Christians in a difficult situation. While some families don't make a big deal out of QMJ, there are many for whom this is a serious matter. Participation is an expression of familial love and hospitality in a culture saturated with such values. It's an affirmation to the older generation that the younger will care for them after they're gone. It's a reminder that everyone in the family is still part of the group and still cherishes their ancestors. So for a good son or daughter to go off to college, become a Christian, and then return only to balk at the expected rituals, there could be serious consequences. Families will fight, children will be "disowned," and churches and fellowship groups will be reported to police if family members are sufficiently offended and concerned.
Needless to say, many Chinese believers find themselves in a crucial moment. Some will keep peace and show love by going to the gravesite but not participating in the activities. Others will take a stronger stance against any attendance at the pagan ritual. Many will acquiesce and compromise. Regardless, all will be affected somehow. The "how" and "to what extent" questions are common topics of conversation and pastoral counsel. Pray for Chinese Christians.
2. Talk about QMJ in your discipleship.
Keeping "the ends of the earth" in our hearts and minds is vital in our discipling and parenting. Expanding our knowledge of other cultures and how God's working in distant places can fortify our faith, fuel our endurance, and widen our prayers.
Morevoer, it might be useful exercise to discuss QMJ with a friend or your family. Open up to Colossians 2 and talk about what it means to be "taken captive by philosophy and empty deceit, according to human tradition, according to the elemental spirits of the world, and not according to Christ" (v. 8). Consider how we can make sure we aren't taken captive. Ponder what it means to walk in Christ—rooted, built up, and established in the faith (v. 7). Reflect on how only he can give endless life, and what it means—even with reference to QMJ—that he has disarmed the demonic forces (vv. 9–15).
3. Use QMJ as a bridge in evangelism.
The fact that QMJ falls so close to Easter creates a redemptive analogy that virtually writes itself. Last year the two celebrations fell on the same day. This year they're separated by a week, which offers a distinct opportunity to communicate gospel hope. If you have Chinese friends, talk to them about the collision of the two tomb holidays. You might begin by seeking to learn more about QMJ, what it means to them, and if/how their family celebrates it. Ask if they've ever heard of the tomb holiday Christians celebrate. In English it's called Easter, but in Chinese it's (much more appropriately!) called Fuhuo Jie—literally "Resurrection Celebration." Ask if they know why Christians, rather than cleaning family tombs, celebrate an empty one.
Reflecting on the convergence of Easter and Tomb Sweeping Day might yield a number of gospel bridges. Whereas the swept tomb is an opportunity to pray for dead loved ones, the empty tomb offers the only true hope for the afterlife. Consider:
The swept tomb is accompanied by acts that must be repeated year after year; the empty tomb is one final act since Christ died and rose once for all. His work of redemption provides all we need for this life and the life to come.
The swept tomb is where sacrifice is offered for ones who've died; the empty tomb represents the sacrifice made by One who died.
The swept tomb assumes more can and should be done for us after we die; the empty tomb declares more cannot and need not be done after we die.
The swept tomb is a reminder of our mortality; the empty tomb is a reminder that one day those in Christ will put on immortality.
The swept tomb is a way of showing love and honor to departed family; the empty tomb is a message of hope we share as our greatest possible gesture of love and honor to our family.
We could go on and on. Take advantage of QMJ to have intentional gospel conversations this week. May pondering the convergence of these two tomb festivals bear fruit in your life and ministry.