As 2012 winds down, I want to share with you a personal story of Theological Famine Relief.
A few months ago, I received an email, in broken English, from a young man in a remote part of India.
I would like to request you to generously send me some books in English. I want my life to move forward and make an eternal difference. I have a passion to grow in my understanding of the mystery and majesty of the Word of God and God's great ways. I am committed to live as a proclaimer of God's eternal purposes to my generation.
I cannot afford to study in a seminary, but I want to study at home, with the aid of good books. I cannot financially afford to pay for it, nor can we find good Christian resources here where I live in India. I know that you may get many requests like this, but it would really be helpful to me.
The email was signed by a young man named Abhisek from the province of West Bengali and accompanied by a low-resolution photo of him. Not being greatly familiar with the geography of India, I looked up the location. We frequently receive requests like this from some of the most remote places in the world, and we are only able to provide resources if there is a connection with a North American based mission or ministry working in their region. I was skeptical that we would ever find anyone, and in the busyness of daily work, couldn't get to it.
After several weeks I finally decided to inquire with Abhisek and see if he was connected with any in our network. He referred me to a Christian leader in his region named Suman. After further dialogue, Suman mentioned that a mission team would be traveling from the U.S. to their region soon. When I asked from where in the States, his answer stopped me in my tracks. Of all places, they were leaving from Minneapolis the next day! I could hardly believe it. Minneapolis is where I live.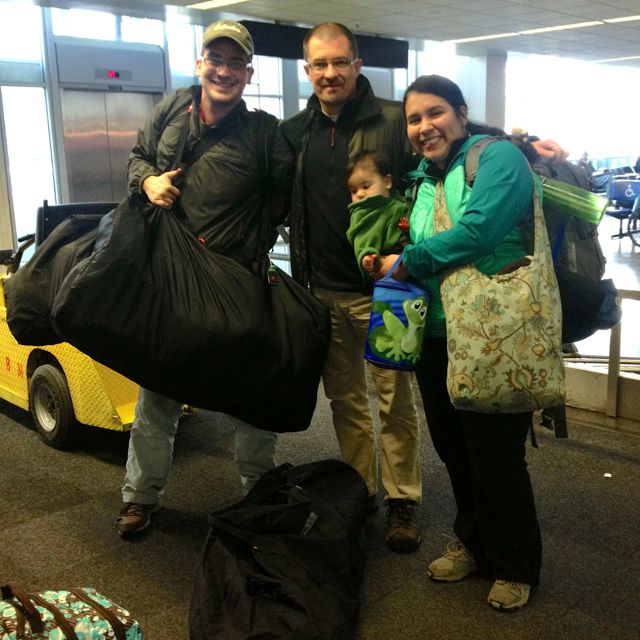 Right away, I contacted the American leader of this team, Cristal. She quickly responded that her team was willing to take a duffel bag of resources. I made a quick trip across town to our warehouse and picked up several cases of books and repacked them at home. The next morning, I met Cristal and her team at the airport and handed off 49 pounds of books and DVD's for them to take on the flight to West Bengali, India.
I'm still stunned at God's wonderful providence in lining up these details so that we could help to equip Abhisek and church leaders in such a remote region of the world. Early yesterday I received a gracious email from Suman saying that the team and the resources had arrived. I am eager to get a full report from them upon their return. My prayer is that Abhisek and his fellow believers in West Bengali will be greatly impacted by the power of the Gospel through these biblical resources.
In 2013, we would love to have you join with us in this cause of Theological Famine Relief, in at least two ways:
First, take some time to prayerfully think through your missions networks. Perhaps God might use your connections to Pack Hope for a needy region of the Global South, just like West Bengali.
Secondly, consider a year-end gift to help us build capacity for expanding this effort in the coming months.
May the Lord bless you in the coming year and direct you as you seek to declare his glory among the nations, his marvelous works among all the peoples!