TGC International Outreach's mission of Theological Famine Relief is entering its 13th year in February, and the work is as strong as it's ever been. God continues to provide support, networks, favor, and steady growth. In 2017, funding for resource relief projects was up significantly. And resource orders and distribution were up as well.
Since our 10th anniversary of ministry in 2015, I have had my sights set on reaching 1 million resources distributed all-time cumulative. My thought at the time was that reaching this by 2020 was a reasonable goal. However, based on the last year or two of activity, it now looks like we will reach that goal later this year, Lord willing.
We must not forget that a strategic, biblically-sound book in the hands of an individual pastor or leader is what we work and pray for. We rely on the Holy Spirit in all of our work, but the work of Gospel heart-change is something for which we are utterly dependent upon Him.
And he said, "The kingdom of God is as if a man should scatter seed on the ground.
He sleeps and rises night and day, and the seed sprouts and grows; he knows not how.
The earth produces by itself, first the blade, then the ear, then the full grain in the ear.
But when the grain is ripe, at once he puts in the sickle, because the harvest has come." (Mark 4)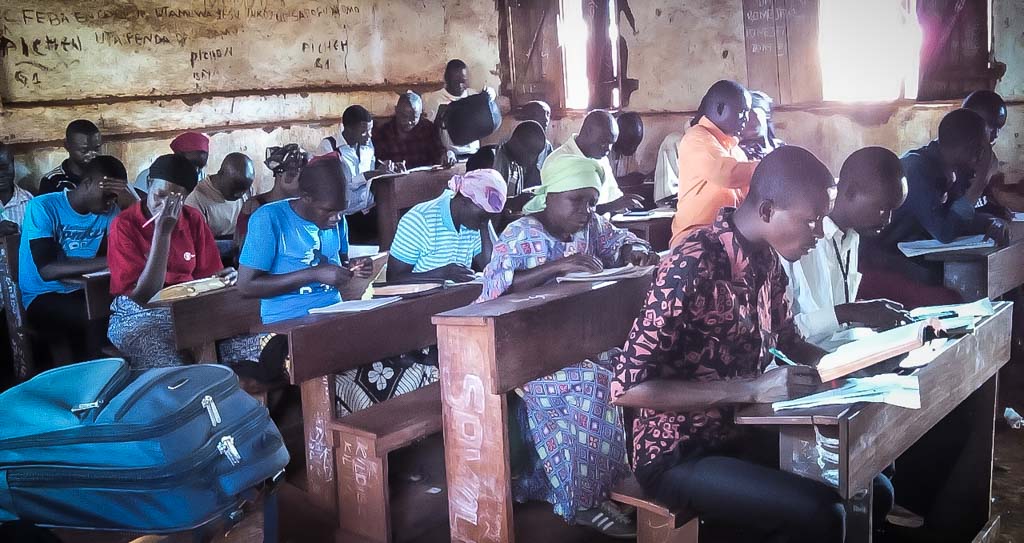 2017 by the Numbers
Last year 37 publishing projects were initiated in 17 languages: Arabic, Chinese, English, Fang, French, German, Haitian Creole, Hebrew, Hindi, Japanese, Nepali, Portuguese, Russian, Serbo-croatian, Spanish, Swedish, and Telugu.
174,926 resources (51 titles) were distributed in 17 languages to 72 countries.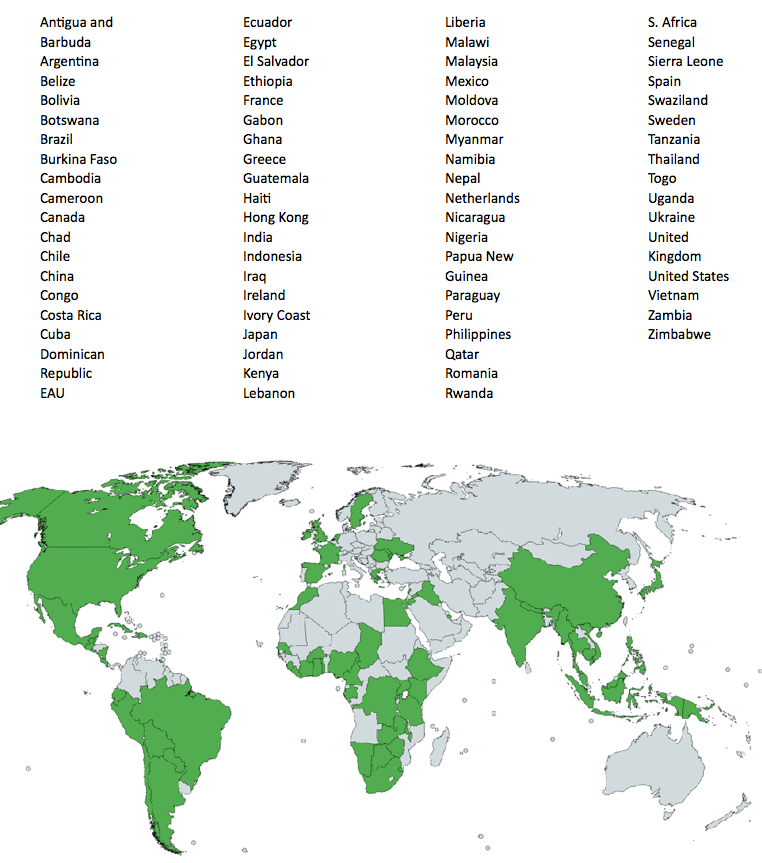 Stories
Tanzania
"Benester is a pastor of a church in Northern Tanzania along the shores of Lake Victoria as well as an overseer of 60 other churches and a small training school. During the past year, many in his congregation were hit hard by drought and crop loss. Widows and their children were particularly vulnerable. Unfortunately, a harmful theological trend in East Africa is causing a deeper harm. Many pastors are teaching their people, 'Hardships have come your way because you lack faith. If you believe, the trials will vanish, replaced by riches.' Benester is fighting that trend.  Instead of shaming the widows, the people of his church are sharing their corn and praying for those in need. Benester was very pleased to receive a copy of the book, Prosperity? Seeking the True Gospel.  He wants to honor God in his life and in his church.  He expressed his appreciation to all who made that gift possible."
After pulling the book out of the bag the wife burst into tears. She told us that she had been praying for a book on this very topic.
Mexico
"After a 5-hour ride into the jungle we were deep into country where much of the population lives is stick huts with banana leaf… Life is hard and need is great…One of the urgent needs is for new church leaders to gain access to solid theological teaching. This problem weighs heavy on my heart for every tribe and nation. Knowing that I would be headed to Mexico I ordered a couple sets of the Spanish books to take with me. With nearly a dozen new churches growing in the area I hoped that the books would be helpful and be passed around between the new leaders. I met with Pastor Moises and presented the books to him. I was overwhelmed by his reaction. As he looked them over the widest smile grew and he exclaimed with joy: Senior Piper! Senior Keller! Senior Sproul!  As we talked he told me he was aware of these men's teachings and looked forward to diving into this new sea of knowledge. Pastor Moises helps teach the new church leaders and this would help him in his work. The ripple effect from just this one effort will last for decades and affect many people. I pray this work will help combat the syncretism that pervades the area and stem the constant draw of the insidious prosperity gospel that is no Gospel."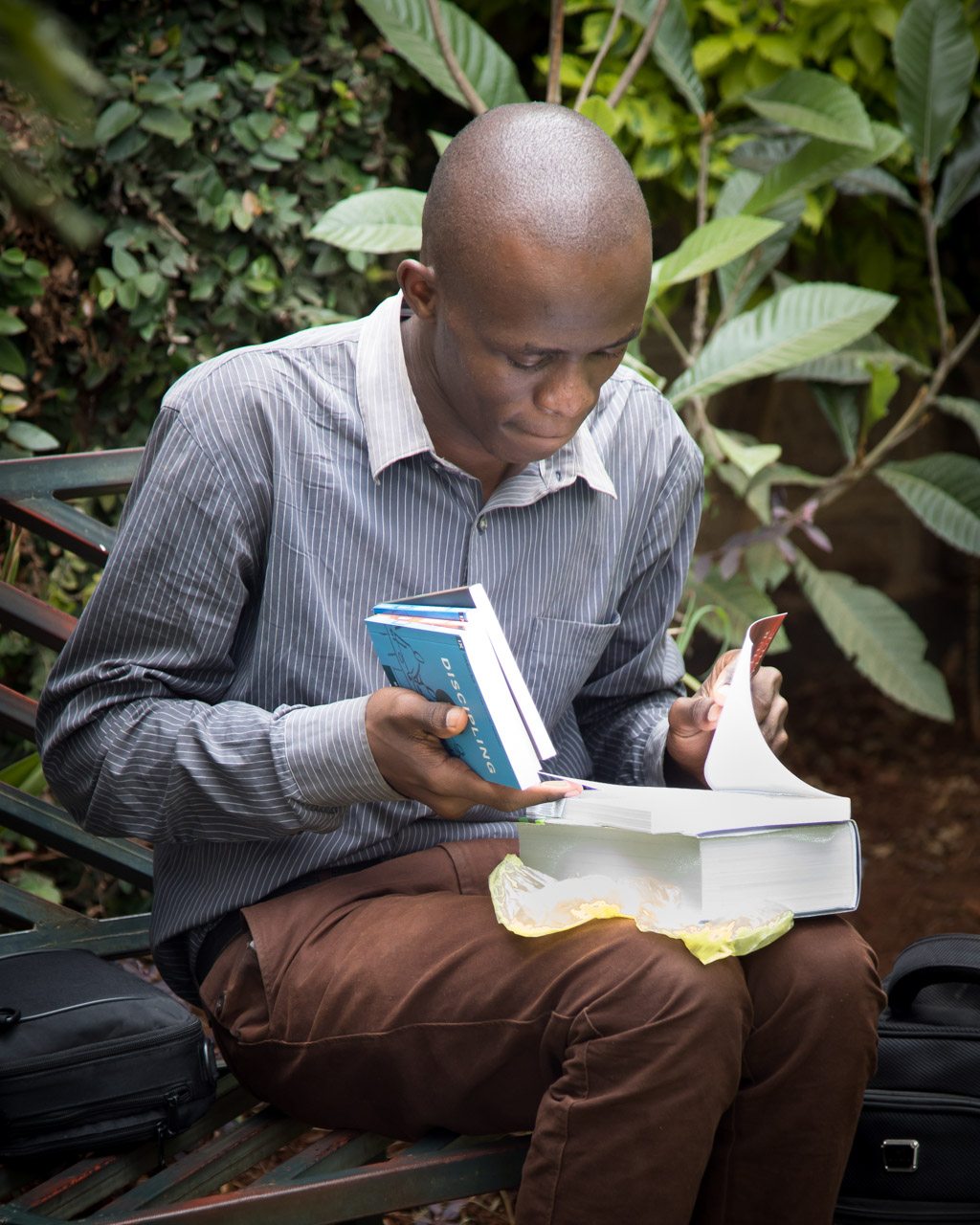 Kenya
"I gave some of the pastors sets of TGC materials to all of my Kenyan ministry partners (7 total) and they have really blessed them. They have all expressed a greater understanding of the scriptures and deeper knowledge into sounds theology especially from the ESV Global Study Bible. That was probably the single best gift they could receive. Sense they are all pastors and one is a bishop overseeing 34 churches these books have helped shape the theology for many people in Kenya. Thank you for the gifts."
Ireland
"As an elder in a small church that is currently without a pastor, it is difficult to fully convey the full depth of appreciation when someone hands you any kind of help. But when someone hands you a theological treasure trove of books that covers nearly the whole spectrum of Christian thought you simply look up and thank God for his generous provision, his steadfast love and his faithful people. Again, another day has passed and he has done far more abundantly than I could ask or think."
Dominican Republic
"…While on a trip to the Dominican Republic to train pastors and women, we were blessed to befriend a wonderful pastor and wife in the city of Samana. These godly people warmly welcomed us. After having lunch in their home, we presented a bag of gifts to them to show our appreciation for letting us come and train in their church. In the bag we had placed a book in Spanish on church worship that we had gotten from TGC. After pulling the book out of the bag the wife burst into tears. She told us that she had been praying for a book on this very topic. She grabbed it to her heart and wept. What a joy to be the answer to this woman's prayer. Seeing her cry over the book showed all of us that not only does God answer prayer but how important it is to provide pastors overseas with needed materials so they can do the work that God has called them to do."
Like much of Sub-Saharan Africa false property teaching is rampant here. It is a plague on the church.
Malawi
"I am a Family Medicine physician [working in the capitol city]. My passion as been to see our staff grow in their spiritual lives, to equip them for ministry, to have as much of a spiritual impact on our patients and our community as we do a medical impact on their lives. It is easy for a medical ministry to lose that holistic kingdom focus unintentionally, especially in the midst of such overwhelming medical needs and physician shortages. It was about 2 years ago that I discovered TGC's theological famine relief. Most recently our chaplain lead a study through Kevin DeYoung's book, Taking God at His Word. I got a few of RC Sproul's Everyone's a Theologian that I have been using with some of our more spiritually mature and hungry staff…But the resource that has been the best and I am so incredibly thankful for is, Prosperity? Seeking the True Gospel. Like much of Sub-Saharan Africa false property teaching is rampant here. It is a plague on the church. That study was SO good for our staff. Of all the bible studies that I have done here now, I have not had any book more practical and important than this one. I have been wanting to let you all know how important that book is for Africa."
How You Can Help
DONATE
There's a growing demand for gospel-centered resources across the world. Help meet this need by making a generous gift. Every dollar you give creates resources for the theological nourishment of the global church.
DELIVER
Are you engaged in the Global Mission? Traveling abroad? Whether for missions, business or vacation, partner with us to deliver books to church leaders in that nation.
PRAY
Go before the Lord and pray for the global church. Lift up the ministries that help to equip pastors and elders. Pray for specific countries that God places on your heart.