Sara Brinton is the leader of marketing for Noonday Collection, a socially responsible fashion brand, and believes that entrepreneurship can be a sustainable solution to poverty and injustice. As a writer, adoptive mom, and business leader, Sara is passionate about empowering Christians to make a lasting difference in the world. Outside of work, Sara can be found writing about adoption, riding her bicycle, and exploring her new hometown, Austin, Texas, with her husband and four children.
---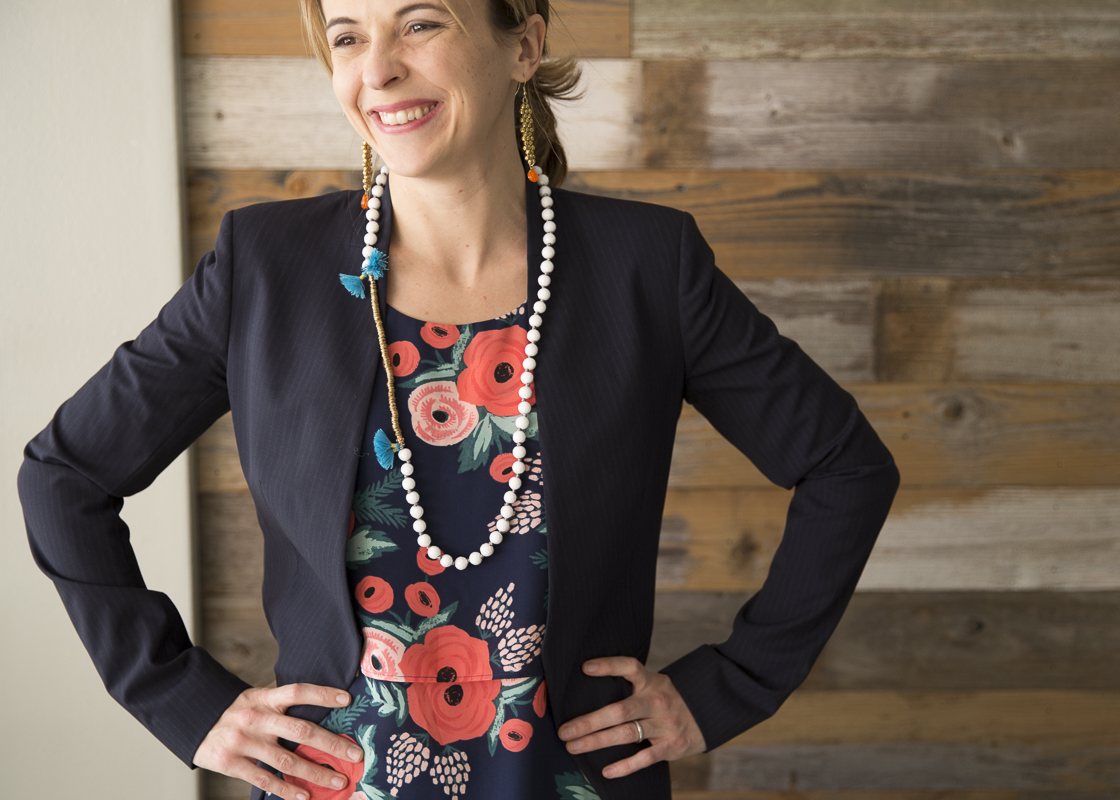 What do you do everyday?
I wake up early, have a cup of coffee, take my puppy on a walk, and then drive my four kids to school. After another coffee, and maybe a breakfast taco, I head to Noonday Collection's office to lead the marketing team. At work, I spend a great deal of time collaborating with Noonday's product, creative, and sales teams to bring stories and campaigns to life.
How did you first get involved with Noonday?
Five years ago, my husband and I were in the process of adopting a child from Uganda when a friend introduced me to Jessica Honegger, a mom from Texas who was in the process of adopting from Rwanda. Jessica had launched an artisan-made jewelry business, Noonday Collection, to raise funds to bring her son home. I fell in love with this idea and reached out to her to ask if I could join her. Together we dreamed of helping more adoptive families in the United States and artisans around the world—and, serendipitously, I became the first Noonday Ambassador. What I earned as an ambassador enabled us to bring our daughter, Gabrielle, home from Uganda. Today, there are more than 1,000 ambassadors.
Adoption remains close to Noonday's heart. One in five ambassadors is an adoptive mother and, over the last five years through Adoption Trunk Shows, Noonday has given more than $300,000 to thousands of adoptive families.
Where does your brokenness cut against your work?
As head of the marketing team, I always want to grow our audience and reach. This desire, though good, brings with it the temptation to compare our brand with others in the marketplace. Sometimes comparison can lead to pride—or even fear.
Also, I want more than a large audience; I want an audience engaged in our mission. We want our ambassadors, customers, and artisans to care about our purpose in the world, which is to create meaningful opportunity in vulnerable communities.
How do you fight that temptation?
We try to be generous with our brand by collaborating with other brands and non-profit partners who share our values. After all, their success is our success. As a Christian, I remind myself that God created a world that is abundant, overflowing with opportunity and creativity. Another company's success doesn't diminish ours.
How does your work function as an opportunity to "love our neighbors as ourselves"?
My work at Noonday is a tangible opportunity to love my neighbors. I spend a lot of time thinking about how I can empower both our artisan partners and our ambassadors. Thousands of artisans in 13 countries around the world create our products—and our ambassadors sell their products and tell their stories. We empower both of these groups to use their God-given strengths for the flourishing of others—their families and their communities. It's a privilege to walk alongside them, encouraging them to live out the fullness of their callings.
---
Editors' note: TGCvocations is a weekly column that asks practitioners how they integrate their faith and their work. Interviews are condensed and edited.
---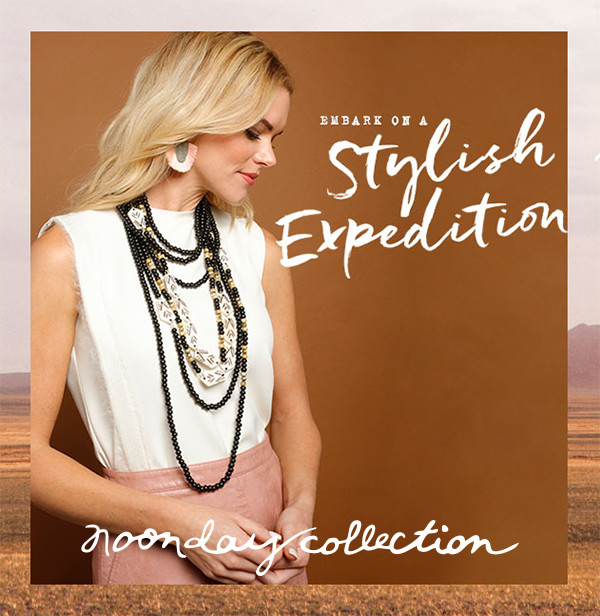 Noonday's new spring collection launches today, February 18. It features new styles from artisans in Kenya, a design collaboration with Leah Duncan and new looks in some of their favorite materials, from paper beads to seeds. Shop online or host a trunk show.

In a season of sorrow? This FREE eBook will guide you in biblical lament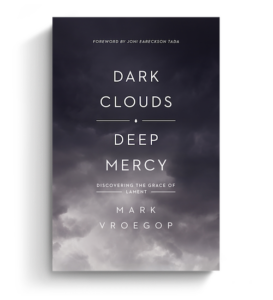 Lament is how we bring our sorrow to God—but it is a neglected dimension of the Christian life for many Christians today. We need to recover the practice of honest spiritual struggle that gives us permission to vocalize our pain and wrestle with our sorrow.
In Dark Clouds, Deep Mercy, pastor and TGC Council member Mark Vroegop explores how the Bible—through the psalms of lament and the book of Lamentations—gives voice to our pain. He invites readers to grieve, struggle, and tap into the rich reservoir of grace and mercy God offers in the darkest moments of our lives.
Click on the link below to get instant access to your FREE Dark Clouds, Deep Mercy eBook now!