As God's people, we're called to walk in holiness and wait in hope (1 Pet. 1:3, 13–16; 2 Pet. 3:10–13). But waiting is hard. Perhaps that's why Advent is especially suited to help. The season not only reminds us of our Savior's first coming in humility, but also prepares us for his second coming in glory. Christians are a waiting people.
With so many mockers questioning the promise of King Jesus's return (2 Pet. 3:3–4), it's refreshing to have singers and songwriters like Sandra McCracken to help us wait well. Her most recent album, God's Highway (iTunes | Vinyl & CD | Amazon), is an extended meditation on waiting on the Lord—on slowing down, reflecting, and enjoying sweet communion with our triune God.
I asked the award-winning artist what the Lord offers us in waiting, how the Trinity can shape our corporate gatherings, her best piece of advice for worship leaders, and more.
---
You write, "I've been practicing writing music that helps make space for us to be still before God. Waiting is an active happening, and it's hard work learning to be still." What is it about waiting we find so hard to do? What does the Lord offer us in waiting we wouldn't receive otherwise?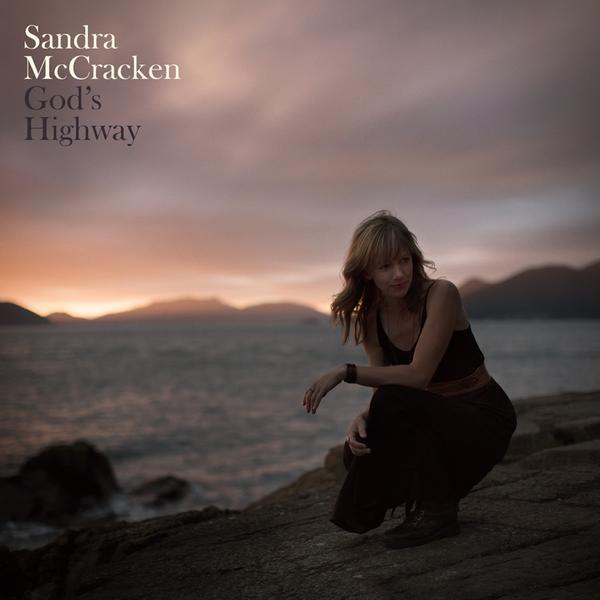 I love that question. Why is the way down the way up? Why is space-making the way by which creativity flows more freely?
Waiting is the posture, the practice that most effectively aligns me into communion with God. Waiting puts me on the edge of my seat. Expectation. Anticipation. Dependence. When I turn off the phone, when I step outside for some deep breaths, when I meditate on his Word when I first wake up in the morning, it helps me remember that productivity can wait. I need these pauses to remind me of the truth that it's not all about me or what I can accomplish in my own strength. In moments of stillness we affirm we're loved and invited into the presence of God before we serve or act or even speak. In other words, being is foundational for doing.
While I don't fully understand this waiting on the Lord, I see that Christ models it in his humility (Phil. 2:1–8). In the cross he humbles himself and goes ever-lower. And in humbling himself, he's exalted to the highest place. If this is true for the One who inherently belongs at the highest place, what about us?
Going lower in the gospel way means going lower in status, lower in power, lower through forgiveness (both given and received), and lower in acknowledging our utter dependence on our Father to meet all our needs. This is the essence of the Lord's Prayer—and it's so opposite of our natural impulses to be self-reliant, or to make a name for ourselves. The disparity between the two postures shows up in my life on a daily basis in all the ways I clamor to be seen and loved. But when I wait on the Lord, he shows me he delights in me. To know I'm loved just as I am re-orders the sequence of love and fruitfulness. We come out of striving into rest, and out of rest into freedom and fruitfulness.
When we wait on the Lord, we remember first that we're seen and loved by him. And as we're held in the safety of his love, we're released into the world to offer ourselves more authentically to others and to every good effort for advancing his kingdom.
You have a delightfully simple and repetitive song on the Trinity. How do you envision congregations deliberately thinking in Trinitarian categories during our times together?
"Trinity Song" is a reflection on the mystery of God, who is three persons—Father, Son, and Spirit—and yet one God. When we sing together, we're invited into friendship with God, the communion of love.
I'm a lover of words (always have been), but in recent years I've found surprising comfort in practicing a more embodied faith. Fewer words, more kneeling (Eccl. 5:2; Ps. 46:10). Thinking of theology in a more embodied way is like walking across a cultivated farm to the back edges, beyond which is a wild meadow, and beyond that a brooding forest and, further still, a mountain range. We use words to give definition to our lives like cultivated farmland, and these theological systems are good. But ultimate meaning can't be found in our ability to gain more and more understanding. There beyond the edges of our tidy explanations we look out into the mysteries of God, and we worship him in his otherness. We glimpse him there in his vast, immeasurable love. In no way do I seek to diminish our need to live within spiritual fences and farms. Creeds and confessions of faith are indispensible. I simply want to acknowledge there is much of God's truth that isn't revealed to us (cf. Deut. 29:29).
The Scriptures are full of doxological affirmations. Singing of God's love simply and repetitively reminds me his love is high (Ps. 108:4) and wide and deep (Eph. 3:18). His mercy stretches from east to west (Ps. 103:12). His understanding none can fathom (Isa. 40:28). God invites us beyond our words into a place of humble worship. Here is the beginning of wisdom, of rigorous compassion for ourselves, our neighbors, and our enemies. Here is our greatest delight. This triune God—Father, Son, and Spirit—is worthy of all our affections. Every fiber of our being is built for worship. Theology is a signpost that aims us toward him, to the place where he dwells in mystery and power and mercy. And music can sometimes further direct us along the journey toward those wilder places beyond understanding, beyond words, and into the glory of God's presence.
This is the invitation of the Trinity. As C. S. Lewis famously said in The Last Battle, "I have come home at last! This is my real country! I belong here. This is the land I have been looking for all my life, though I never knew it till now. . . . Come further up, come further in!"
You set the Lord's Prayer and the doxology in Jude 23–24 to memorable melodies. What do we gain—both individually and corporately—in singing prayers?
In "The Lord's Prayer" and "Doxology," as in "Trinity Song," I'm applying the same technique of "less is more." Using fewer words in proportion to the music, I hope to help us to grasp a more substantial experience of worship. Not to increase cerebral knowledge, necessarily—though it may also do that—but to gain more understanding in terms of absorption. I want to help us absorb and receive the love of God into our hearts and minds and wills. With the pace and saturation level of our daily lives, it takes repetition to reach in and re-align our affections.
I enjoy and need the narrative style of the great, old hymns and how they follow many different shades of emotion throughout each stanza. I hope we continue using these hymns in our churches week in and week out, because there's a poetic stimulation there that I crave. And alongside those text-rich hymns, as I lead our congregation each week in a liturgical service, I've started to long for more moments of space that simpler songs can provide. I've begun writing these kinds of songs to serve our particular worship context.
I also want to include these simpler songs in an effort to serve my own children, as they're following along in the second row, and to serve the children in our church family. Everybody deserves a point of entry when we sing. Singable, repeating lines bring more people along, encouraging those among us who can't read (of any age). And they voice to what it means that all of us are invited to come and sit with Jesus, like children, eager to hear and learn and play and adore him in his presence. Our children can help lead us in this way as we learn to be more humble and attentive to them. They remind us that each one of us has unique ways of participating in and contributing to our times of gathered worship.
What's one thing you wish every worship leader knew or did differently in preparing God's people to worship?
One of the challenges of worship leading is the musician's ability to differentiate between performance and collaboration. There are so many stylistic ways to lead music well in a church context. Some worship leaders are highly organized musicians, some have classical training, some are great with improvisation, and others are so earnest that it overcomes their musical or technical limitations. Since I started serving regularly at my church a few years ago, the thing I've enjoyed more than any other aspect of Sunday worship is the collaboration. It's not the moment to sing all your fancy notes, nor is it a moment for you to try to "disappear" as I've heard many people say. It's an opportunity to bring your self fully and particularly to and for the good of others.
Choir, band practice, and string quartets are like team sports, working together for an end result none of the individuals could've accomplished on their own. It's a glorious and gritty microcosm of what it means to be the body of Christ. Each may contribute a small part to the whole, in mutual submission one to the other. Sounds easy, right? With all the egos and insecurities jumbled in there together and amplified through our instruments and microphones, it's neither easy nor predictable. But when we come together, it's shared joy you can't experience on your own. And even when it's messy, it's good. Some of my favorite moments are the mistakes, the laughter, the unexpected things that remind us we're here together, working it out. When we give each other permission to fail—learning from each other and not taking ourselves too seriously—we can be free to really be who we are. That's love happening, from God's Spirit, here within us and among us.