Kathy Keller was born and raised in Pittsburgh and attended Allegheny College in Meadville, Pennsylvania. She attended Gordon-Conwell Theological Seminary, where she met her husband, Tim. Kathy serves as assistant director of communications for Redeemer Presbyterian Church in New York City. She is the author of Jesus, Justice, and Gender Roles and co-author with Tim of The Meaning of Marriage.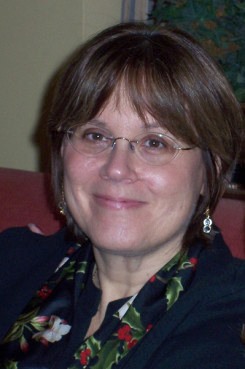 How do you describe your work? 
I have always considered myself called to full-time ministry—ever since being a teenager. That call has taken many forms: Tim's ezer (without which he couldn't function, as the bills wouldn't be paid, there would be no groceries or doctor's appointments or exterminators or children); mom (I was happier every day older they got and now think of my sons as friends); co-church planter; editor; reluctant mentor (mainly because I never feel like I know what I'm doing); and all-round, fill-in-wherever-needed in the kingdom. Some of this work has been boring, some aggravating, some exhilarating, but all of it has had equal value to God and, therefore, to me.
As Redeemer has transitioned from being a church plant to being an established church, how has your role and work as co-founder changed? 
At first, Tim preached, and I was the staff. I typed and made sure the bulletin was printed, bought the hospitality groceries, kept the nursery, hired the musicians, and more. As we grew and added staff, though, I gratefully let go of piece after piece, until there were no pieces left. I then had to ask, What do I want to do? What do I feel called to do? The typical (if there is such a thing) pastor's wife role did not apply, as most people had no idea who I was. (This was a plus, especially for our kids.) Words are my best thing, so I chose to oversee Redeemer's communications and media. When that became more digitized, though, I found myself out of my depth. So I hired a director to take my position and became the assistant director of communications and media. Unofficially, I am the Keeper of the Memory and the Quality Control Officer.
In your work as an editor, how do you feel about what you do?
Words matter. Especially in the Christian world, where people unconsciously use Christian sub-cultural language that non-believers find confusing, I think it is crucial always to write or speak with the awareness of being overheard by those who do not yet believe.
Last year, you launched a small women's mentorship and writing group called "The Ezer Group" in an effort to support and guide women ministry leaders and writers. Why do you think these types of groups are important for the church?
Kvetching about the world accomplishes nothing. I'm not sure "The Ezer Group" has accomplished much (yet), but we hope to support and encourage women to thoughtfully and theologically take on the major issues that are being directed towards Christian women today. We hope to swim against the tide that downplays Scripture and—even more—ignores theological insight.
When is your work the most meaningful? 
Devoting myself to the support of Tim's ministry has been the most meaningful work God has assigned me. We are both well aware that he can't do what he does unless I am doing what I do.