Editors' note:
Now available: The New City Catechism Curriculum, 52 lessons designed to help children ages 8–11 learn the core doctrines of the Christian faith in a Sunday school, classroom, or homeschool setting. Order yours today!
I didn't grow up with the historic Reformation catechisms. In fact, for a long time I probably would have regarded teaching and memorizing them as rote and thus unhelpful. Then I had a son. I watched with awe as he soaked up everything he saw and heard. I saw how he learned words and concepts that shaped his perception of the world. And suddenly I understood the wisdom of the generations before us.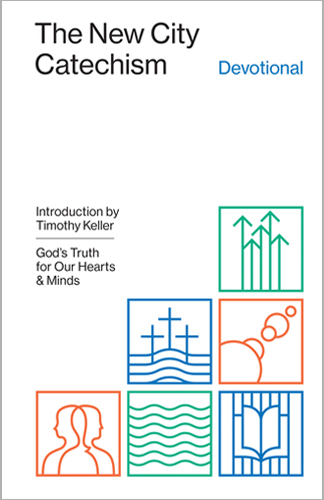 The New City Catechism (NCC) is 52 questions and answers developed and adapted from the Reformation catechisms. Until now, the NCC has only been offered in app (iTunes | Google Play) and online form. Since its release in 2012, we have heard regularly from readers who loved the NCC, but didn't want to use an electronic device in their devotions or with their children at bedtime. So we are grateful to Crossway for partnering with TGC and Redeemer Presbyterian Church to make it available in print—now available in two different products and on sale for more than 50 percent off next week at our national conference.
The New City Catechism Devotional will not only help adults learn the 52 questions and answers of the catechism, it will also help readers go deeper in understanding the theological concepts covered. Each question is accompanied by contemporary commentary from pastors and TGC Council members, including Thabiti Anyabwile, Don Carson, Kevin DeYoung, Tim Keller, and John Piper. Every entry also includes an original prayer, supporting Scripture passage, and historical reading from figures such as Martyn Lloyd-Jones, Jonathan Edwards, and John Calvin.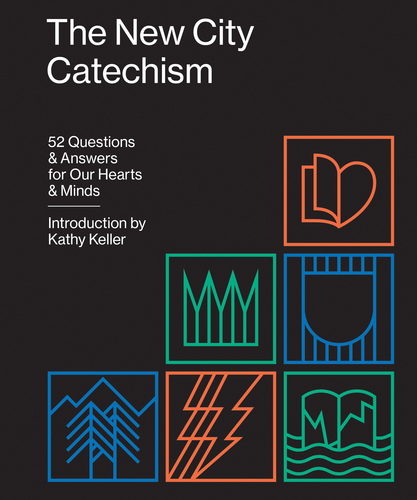 In addition to this devotional for adults, The New City Catechism is a basic print version of the NCC for use in families, small groups, and churches. You can also visit NewCityCatechism.com or download the new and improved apps for iPhone, iPad, and Android to find original children's music to aid in memorization. Additionally, TGC is in the process of producing a children's curriculum suitable for Sunday schools and homeschooling based on The New City Catechism, which we plan to release in summer 2018.
As Tim Keller writes in his introduction to the devotional, "If we re-engage in this biblical practice in our churches, we will find again God's Word 'dwelling in us richly' (see Col. 3:16), because the practice of catechesis takes truth deep into our hearts, so we find ourselves thinking in biblical categories as soon as we can reason." We hope you will use these products in your personal devotions, your family, and your churches and find them a useful aid to passing down the truth once for all delivered to the saints (Jude 3).
Related: