Editors' note:
Last Sunday, Russ Ramsey asked Midtown Fellowship Church's 12 South congregation in Nashville, Tennessee, to release him from his call as their pastor. What led him to resign? It wasn't scandal or unfaithfulness, but humility and obedience. Though it's quite difficult to admit our limitations and vulnerabilities when it comes to our vocations, Russ opens up to his church family about their growing pastoral needs and his evolving sense of call.
For the precious people of Midtown Fellowship Church,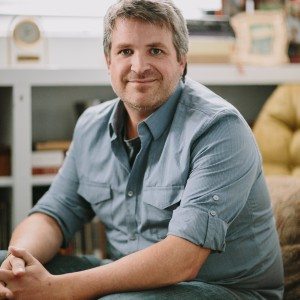 It is a fearful thing to fall into the hands of the living God, the writer of Hebrews tells us. Why? Because those hands belong to a Sculptor who shapes our lives with a commitment to complete the good work he began—work that includes both giving and taking away.
A few months ago, my wife and I entered into a season of personal assessment. The question we brought before the Lord was this: Am I called to continue on as the pastor of this church? We now believe the Lord has led us to the conclusion that I am not. I will be asking you to release me from my call as your pastor.
Though my heart is broken to ask this of you, for the sake of my integrity before God and his church, I must. And I ask you to grant me the honor of pastoring us all through this—even now as we sit in the newness of my difficult request. The reason I am asking for your release comes down to two basic points: (1) an evolving understanding of my personal sense of call and (2) the increasing pastoral needs of this particular church. Let me start with that last point first.
This Church's Growing Pastoral Needs
When I came to lead this congregation five years ago, we were around 175 people with one service. Since then, we have quadrupled in size. There is no organization in the world where leading 175 people looks the same as leading 700. It takes a certain set of gifts to lead a congregation this size well—and these are not my gifts. It is the way of the Lord to give certain gifts to some, and different gifts to others. The Lord has not wired me to architect a movement on this scale. There are times I wish he had, but in his wisdom he has not.
I recognize this. Some of you who know me see this, too. I do not say this about my gifts and the church's need from a posture of self-loathing or failure. I say it from a place of vulnerability and honesty. I love that the Lord has grown this church. I love that I've been able to be a part of that. And I love that the Lord has faithfully delivered me from ever thinking I was the one who grew it. That has been a great mercy, because I am a proud man.
I want to see this church thrive, and I believe it would be a self-indulgent sin against you to try to man the helm when I know I do not have the visionary or organizational gifts you need from your pastor in this era of Midtown's mission.
My Evolving Sense of Call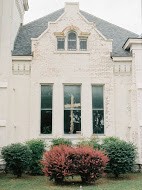 As our church has grown, my personal sense of call (the answer to the question: "Why am I here?") has also evolved. I love preaching. I love teaching. I love writing and feel called by God to do it. I have a passion for biblical literacy.
I have been able to cultivate and use these gifts—some within this congregation, others outside for the church-at-large—and I believe the Lord is moving me into a season of honing and using these gifts and passions even more.
What brings me to this conclusion about my own sense of call? Three things, primarily:
Prayer. I have sought the Lord and the counsel of his people, and this is where he has led my wife's and my heart. Those who have known us long and well agree.
Desire. I take great joy in writing, teaching the Bible, and speaking. I love the process, the attention to detail in language, and how words do their work in us. Writing, teaching, and speaking make me come alive because these are where I am operating out of my better gifts.
Limitation. I am not the same since my open-heart surgery in 2013. Though my body has physically healed, I am still recovering emotionally, mentally, and spiritually. The Lord, as a way of loving me, has limited my capacity for the sort of ministry a large church needs from its pastor. I receive these limits from his hand. He has given me weakness and asked me to trust him to be strong in it. I cannot stand in this pulpit week in and week out asking you to trust God to lead you and not do the same.
What's Next for Me and My Family
In every transition my wife and I have made over 20 years of marriage—which have been only a few—we have always known what particular pastoral role we were moving into. Though no major transition is easy, knowing where my family would land once we had taken our leap of faith gave me an emotional true north.
In this case, I do not have a Plan B. We do not know exactly what the Lord has for us. And this missing detail is a severe mercy from the Lord to his servant. Here's why.
While there is no tangible call into another specific work, the Lord is calling me and my family to something very real; he is calling us into obedience. I am learning how to obey the Lord, not for the clarity of the reward he offers if I would only come to him, but because the one who calls is faithful. I deprive my own heart of savoring the goodness of God when I demand that I see my reward before considering whether or not I will follow him.
I have been praying for clarity, and the clarity he has given now requires courage. So we step out in obedience, trusting that the Lord has us. We step out for the sake of fidelity to God's call on us, believing that if this is his plan for us in this season, it is also his plan for this church I love so much. So for the sake of our love for the Lord and his church, I ask for your release. And my family asks for your prayers.
With all my heart,
Russ