If you were voting for a high school yearbook description of Bill Kynes, you'd probably pick "most likely to succeed."
Not only was he the quarterback of the football team, but he was also the student council president. He was kind and gentle, popular with the girls but going steady with Susan. And he was whip-smart—he earned a perfect score on the Florida Senior Placement Test (a college-readiness test for Florida students) and won the Thom McAn award (given to outstanding scholar-athletes).
He became a Christian his junior year, then learned guitar so he could play praise songs at the Young Life meetings. When people asked him about his future, he told them he wanted to be a lawyer like his dad, who served as the state's attorney general before moving into high-level business positions.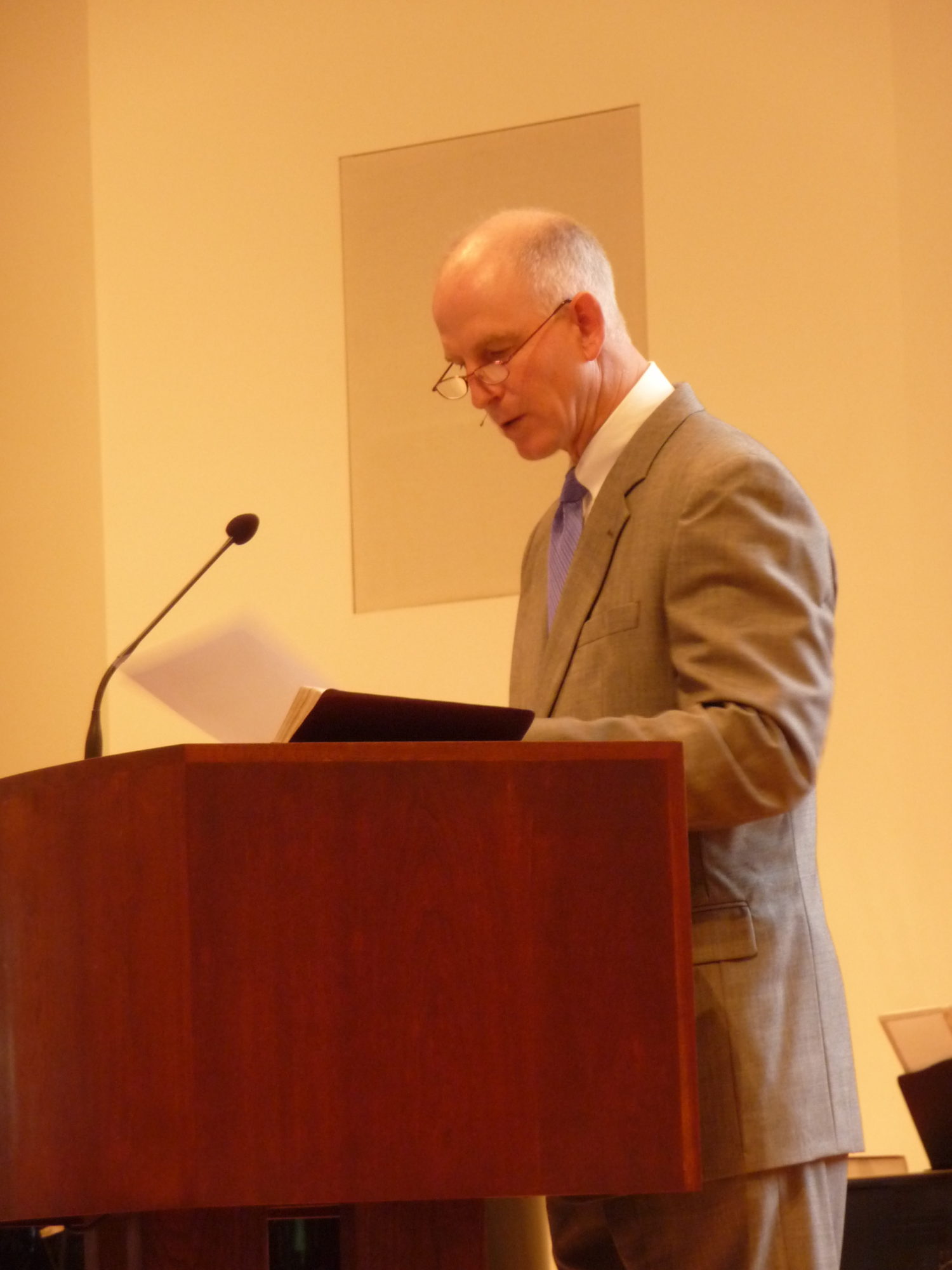 By the end of college, Kynes looked like he had even more potential. He went to the University of Florida on a football scholarship—while he was there, they never lost a home game. Later he'd land in the university's Athletic Hall of Fame, his name right next to his father's.
At the same time, he was acing the classes in his philosophy major. At the end of junior year, he faced a conundrum: Do I stick around for senior year to play starting quarterback? Or should I graduate early and take the Rhodes scholarship? (He took the Rhodes.)
If you knew Bill then, you might predict he'd go on to run a Fortune 500 company or get elected governor of a state. You probably wouldn't guess he'd go into the ministry—although if you did, you might peg him to lead a megachurch or head up World Vision.
So what did happen? What did Bill do with all that potential?
When Bill retires in May, it will be from 36 years of pastoring at the same medium-sized church in northern Virginia. He did write some books, and he did serve his Evangelical Free denomination in some important ways. But for the most part, he preached every week to a membership that never exceeded 300.
"I was doing what I felt called to do," Bill explained. That included raising four boys in the same neighborhood, working for decades with Sudanese refugees, and building long friendships with other pastors in the area.
"Looking at his life from the outside, it can seem perplexing—if any of us had his gifts, we might lead in a different way," said Bill's son Will, now a biblical studies professor at Samford University and host of a podcast on biblical interpretation. "But while my dad has great leadership gifts, more than anything he's a follower of where the Lord leads."
Growing Up
"I grew up with no interest in being a pastor," Bill said. "It was the last thing I thought I'd do."
His parents, busy and successful, attended a mainstream church—but brought the family less and less frequently.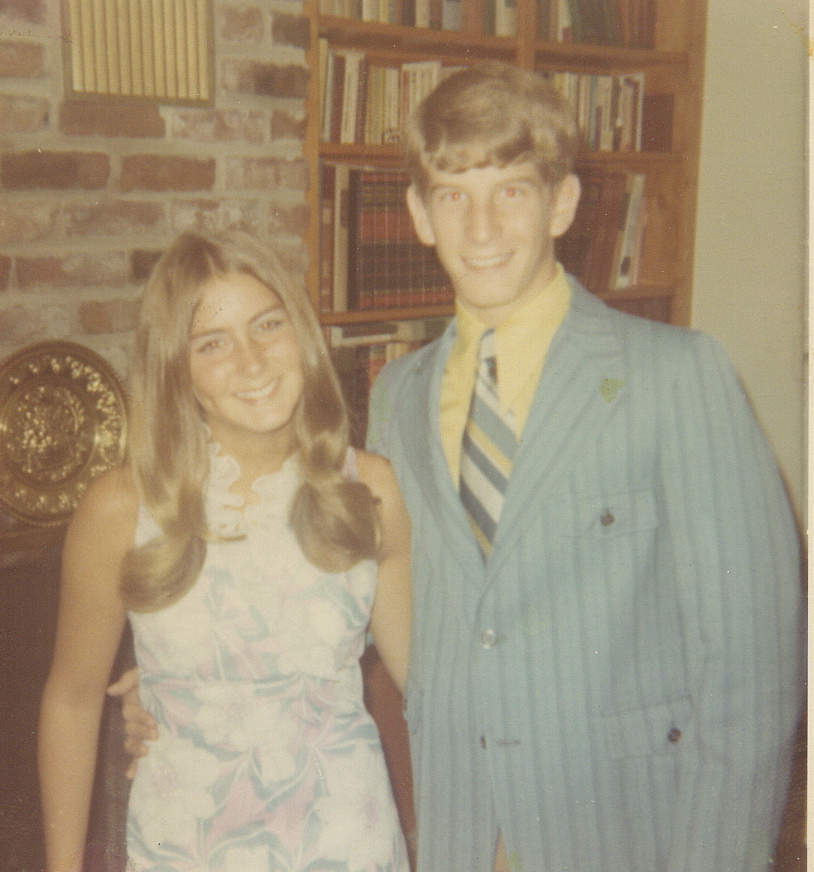 "By the time I was an early teen, I didn't want anything to do with it," Bill said. "I'd describe myself as agnostic."
During Bill's junior year of high school, Young Life started working in his high school. A track teammate invited him to attend a meeting. When Bill hesitated, his friend assured him, "It's a lot of fun—they're funny guys."
The Young Life leader was funny. More than that, he honestly loved Jesus. "He was certainly unlike any minister I had known," Bill would write later. "His Christian faith wasn't some compartment of his life; it was a natural, almost casual, part of everything he did. I had never seen that before."
By the end of junior year, both Bill and his girlfriend Susan had made commitments to Christ. Bill was all in, getting involved in Bible study and hosting Young Life meetings at his house. But he still didn't want to be a pastor—"Pastors had tea with old ladies, didn't make any money, and had very little profile in the community," he remembers thinking. "They just stood up and gave 15-minute homilies on how to be good people."
Five years later, he enrolled in seminary. What changed?
University of Florida
"The first week I was at college, a senior who knew my older brother came to my dorm and invited me to church," Bill said. "I went the first Sunday, and I was hooked. It was the first time I'd ever heard biblical preaching. . . . The power of the Word, the sense of community, the sense of purpose in that church gripped me."
The church was Community Evangelical Free Church (now Creekside Community Church), and the pastor was Mike Braun. He directed young men to the ministry with the fervor of Mark Dever—"I think something like 50 people went to seminary from that church," Bill said.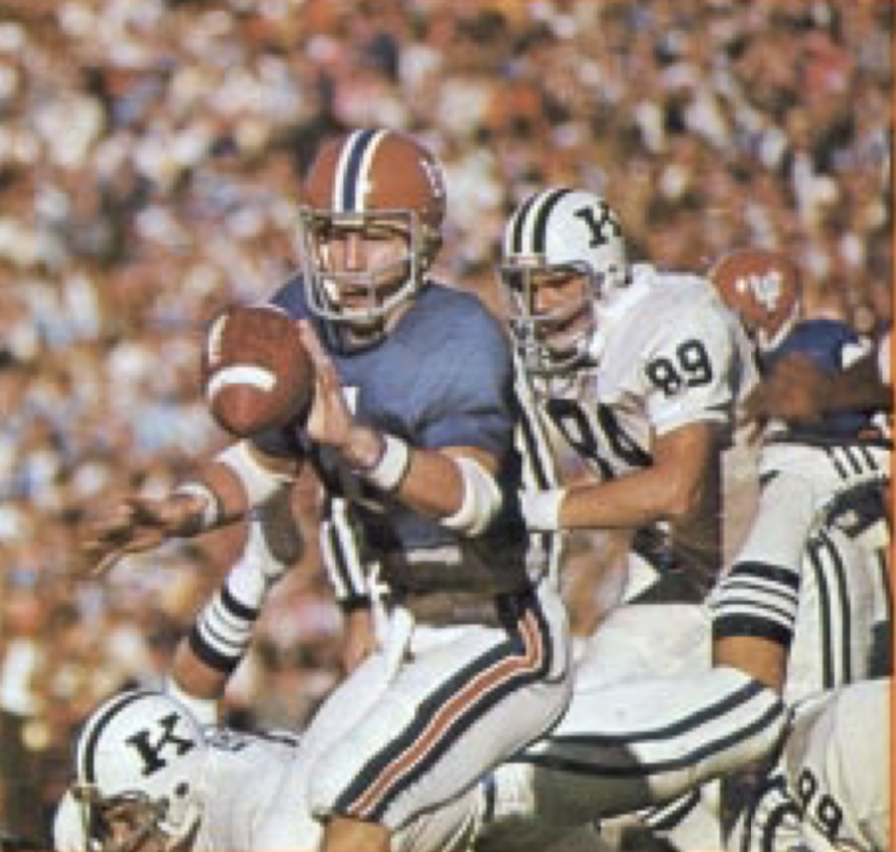 Braun could see right away that Bill needed an intellectual challenge. Braun told Bill he should study New Testament Greek, then tutored him. When Bill thought about majoring in speech communication, Braun told him he needed to engage his mind in something more substantive. (Bill chose philosophy.)
"I felt my heart gravitating more and more toward the church, and teaching the Bible, and leading people," Bill said. "I began to feel I'd be frustrated doing anything else."
Bill stacked up enough credits to graduate after his junior year, so he applied for a Rhodes scholarship, which pays for a graduate degree at Oxford. If he got it, he figured he'd be able to delay it for a year so he could quarterback one more season.
He got it, but even though he made a trip to England to ask, they wouldn't let him delay it.
"When he came out of the room with Sir Edgar, and I saw the look on his face and his body language," said Susan, who had traveled with him, "I was like, That's it. No more football."
Road to Annandale
Bill got his master's in theology from Oxford, then moved back to Florida to intern at Braun's church. From there he headed to Braun's alma mater, Trinity Evangelical Divinity School (TEDS), for an MDiv.
"It was the most hectic time of my life," said Bill, who had previously juggled church participation, a full class load, and a grueling football schedule. "I was doing full-time seminary. We had our first child. I was working nights at UPS, loading trucks. And I was a part-time associate pastor in a church as well. It was crazy."
His New Testament professor was Don Carson, who told him to enroll at Cambridge University, study at Tyndale House, and attend Eden Baptist Church. "I encouraged him to do that because I didn't want him to think pastoral ministry wasn't academic," Carson said.
I didn't want him to think pastoral ministry wasn't academic.
"I did it all," Bill said. "I'd go to lectures during the week and come to worship on Sunday and hear the Bible expounded. I thought, 'This is what the Bible is for.' Yes, we need scholars, but I wanted to do that expounding of the Bible in the context of a Christian community, and to see the Bible shape people's lives."
Bill started looking for pastoral jobs. He was both overqualified and underqualified—he held a PhD but had never preached more than three or four sermons in a row. A couple of opportunities were bubbling at the same time—a job offer to be a chaplain at West Point, a potential role as a lead pastor in Tampa (near his and Susan's families), and a call to an Evangelical Free church in Annandale, near Washington, DC, with less than 100 people.
Bill wanted to preach, so he turned down the chaplaincy. On a weekend visit to DC, he and Susan felt their hearts turn toward the little congregation.
"We knew he had no experience, but we figured in 10 years we'd have a pastor with 10 years of experience," said Jim Schuttinga, who headed the search committee of the National Evangelical Free Church (now Cornerstone).
The reasoning was sound, but Jim knew there was a flaw. When the church members asked how long he thought Bill would stay, Jim said, "I hope three years."
3 Decades
Jim was right on—Bill did plan to reevaluate after about three years. In the meantime, he threw himself into preaching.
"It's not like teaching," he said. "You have to be engaged in it yourself. It has to touch your heart, your soul. So every week I'm being challenged and confronted by this gospel truth. I found it incredibly engaging."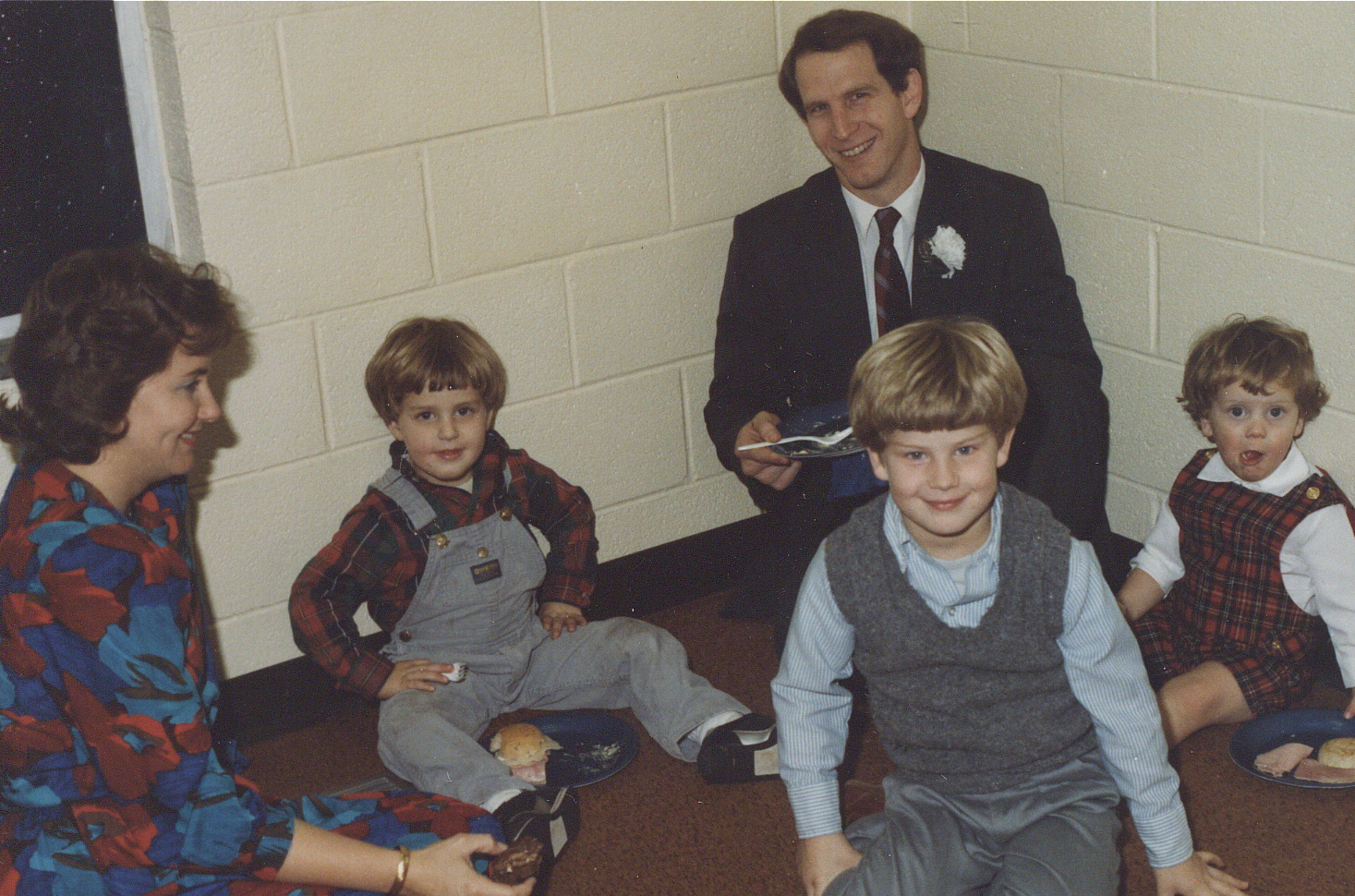 It was also exhausting—he collapsed every Sunday night. "It's not like I was preaching three services at a huge church," he said. "It's ordinary pastoral work, but it involves your whole person. You can't separate it out from your life—who you are is integral to what you say. Your family, your marriage, how you treat your neighbors—that's all part of who you are as a pastor, seeking to model what it means to live as a Christian in the world."
He survived the first year, then the second, then the third, then the fourth. Thirty-six years later, Bill is still at Cornerstone.
You'd think he might get bored, being at the same place with the same people year after year.
"But being somewhere a long time is kind of like being in a family," Bill said. "It's not the same family when they're toddlers, adolescents, young people. It's constantly changing."
Seasons at Church
Over time, church members grow and mature. New people join; others move away. Even ministries ebb and flow—though once in a while, something sticks.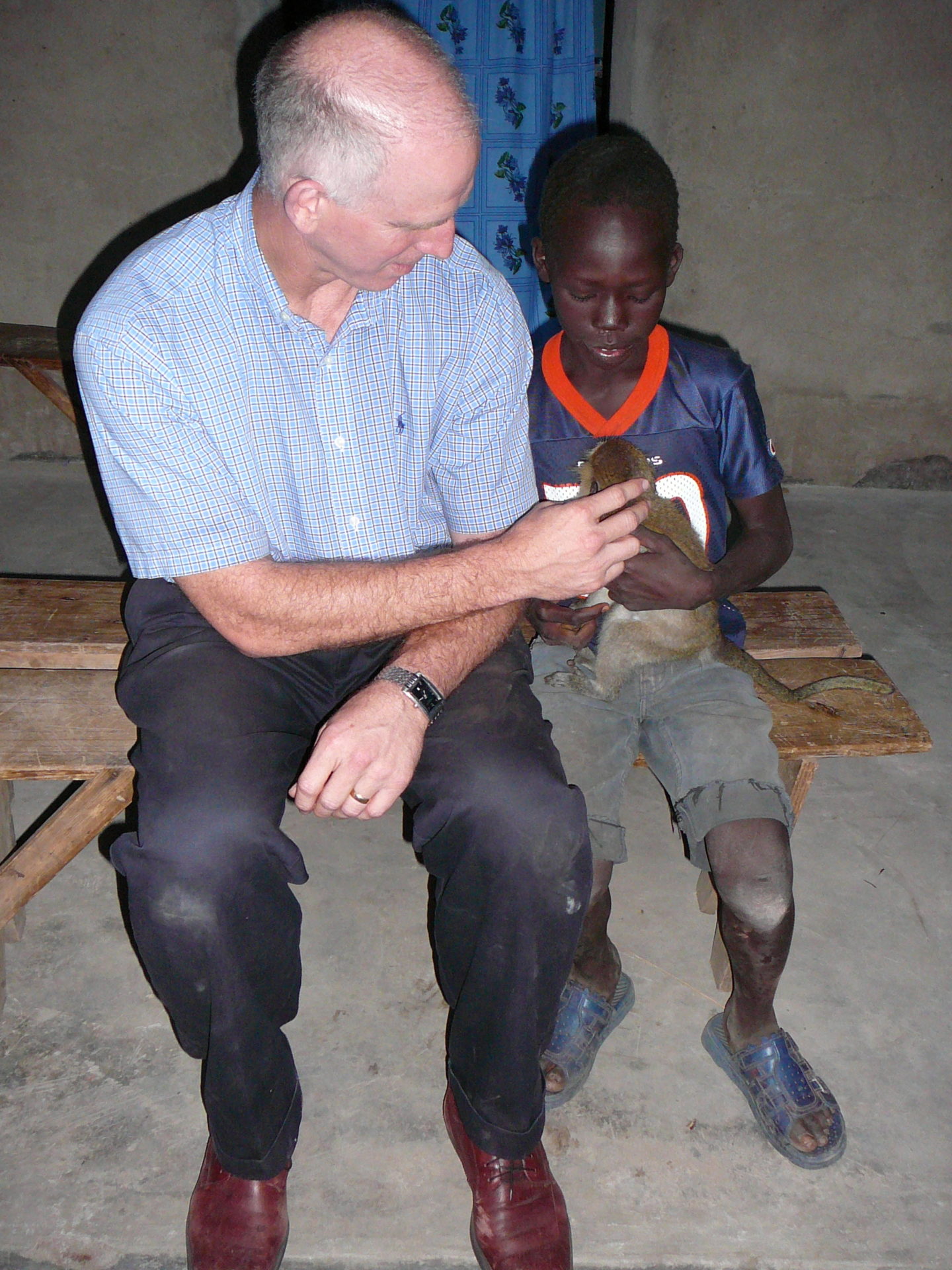 In 1998, a Sudanese pastor joined the church. Bill helped him set up an organization to resettle other refugees from Sudan. After the war ended, Cornerstone helped resettle refugees in South Sudan, then set up a children's home. Bill made multiple trips to South Sudan, helped move the entire operation to Uganda when war broke out again, and chaired the board of the children's home for decades. (He still does.)
Ten years later, a member with a passion to reach Muslims began working with international students at a local community college—to this day, Cornerstone members get to know about 100 students a year. They invite them over for dinner, help them learn English, and if the student is interested, they share the gospel.
Other seasons are less glamorous. Some people need more help than others, and even when it seems like "you can pour an infinite amount of resources into someone, and they aren't going to get better, Bill and Susan were still there," said John Connell, who has been at Cornerstone since 1987.
As the church went through seasons, so did Bill.
Seasons at Home
"When we had young kids, Bill was asked to teach for TEDS—they had an extension program in the DC area," Susan said. "He asked the elders what they thought. One elder said, 'If you want my advice, I feel like that time will come for you. But right now those boys need your attention more than they will later on. So if I were you I'd just wait on that.'"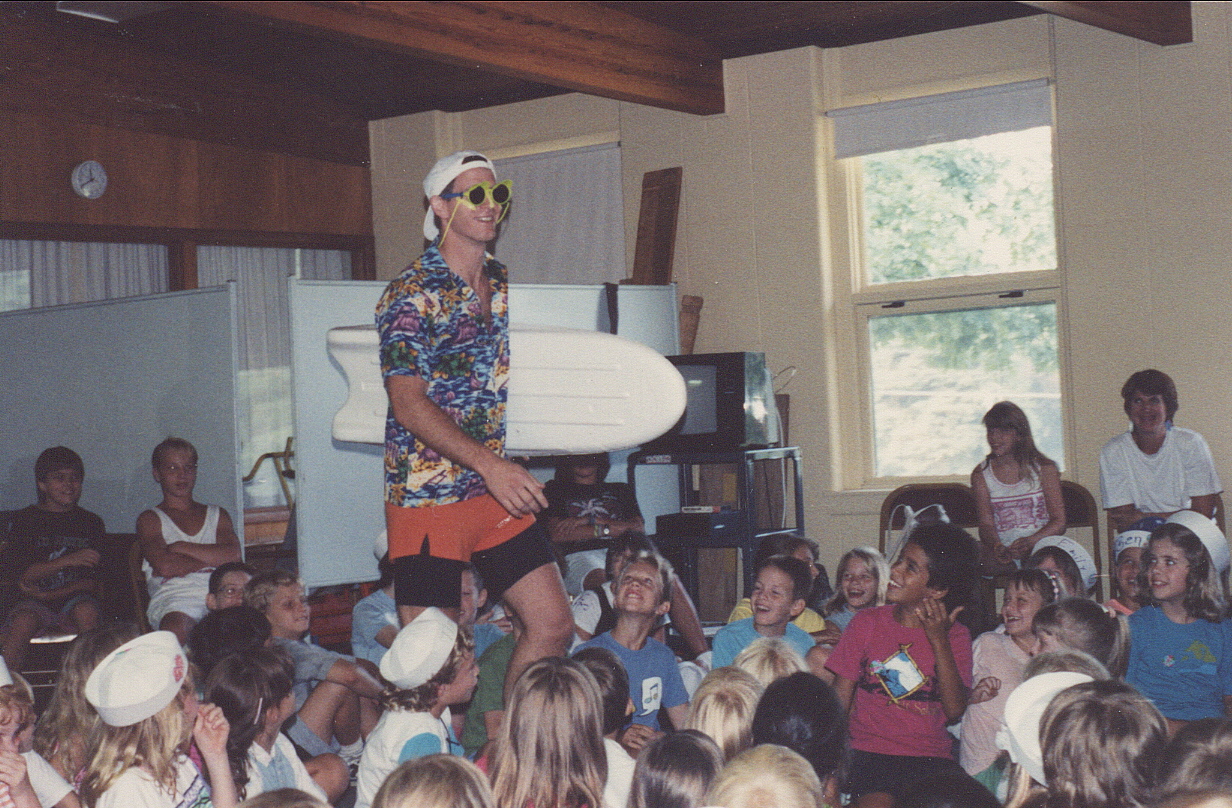 Bill listened, and "it was such good advice," Susan said. He had time to dress up as Bible characters for VBS and do magic tricks at the church potluck. When his kids began playing high school football, he had time to be the quarterback coach at the local high school. (Two of his sons went on to play college football—the youngest one for Stanford and the second, like his dad, for the University of Florida.)
"He was able to invest in our kids and in the community," Susan said. High school kids and coaches started stopping by Cornerstone; several came to know the Lord. His own sons, too, came to faith—one is now working as a medical missionary while another recently partnered with his father to write a book on Job. (After retiring in May, Bill and Susan will move three doors down from their third son—a lawyer in Jacksonville.)
In the last decade, Bill's ministry shifted again—this time to the larger Christian community. He mentored other pastors, served as the senior fellow for pastoral theology at the C. S. Lewis Institute, and served on the steering committee of OneHeartDC, an organization uniting churches in the DC area.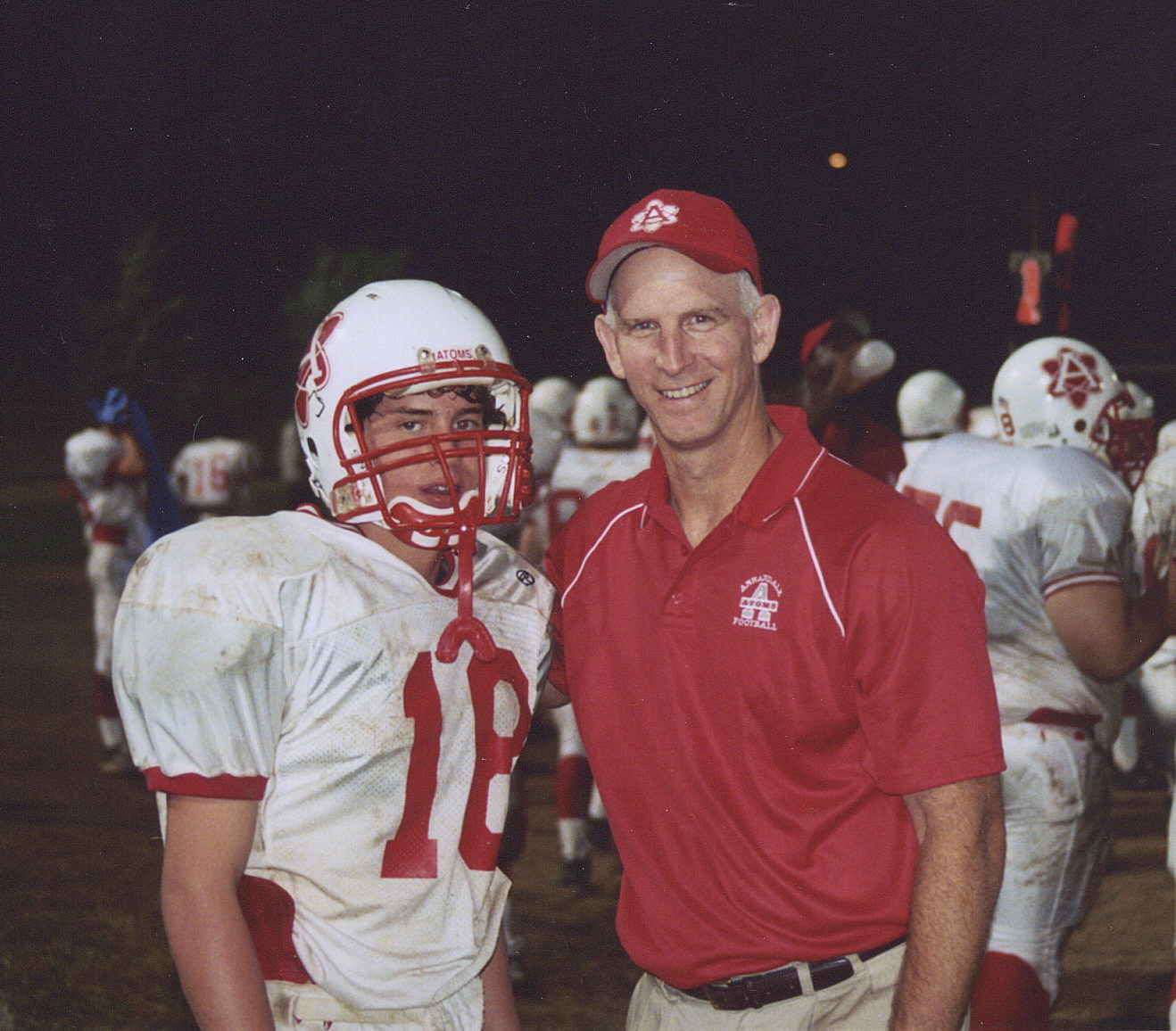 Along the way, Bill was able to do a stint as an adjunct professor at TEDS, where he now serves on the board. He served on committees with his denomination, helped to write Evangelical Convictions: A Theological Exposition of the Statement of Faith of the EFCA, and edited the EFCA's ministerial association publication. He hopped on lots of boards and spoke at occasional conferences. When Don Carson and Tim Keller started The Gospel Coalition, Bill was one of the first men they asked to join them.
"His sermons have become so much more personal and vulnerable," said Carol Schuttinga, who has been attending Cornerstone for the last 45 years. "He still preaches in great depth, but his sermons the first 10 years were more theological, and in the last 10 years, they've become more open and personal. Somehow they touch my heart more than my head."
Mom-and-Pop Church
Bill has loved being a pastor.
"You are invited into some of the most intimate, real, traumatic experiences of people's lives," he said. "You're there when there is a death. You're there when people are in the hospital or when there is a conflict. You're involved in people's lives in significant, real ways that keep you in touch with what is important in life."
Even better, you get to connect those moments to the gospel.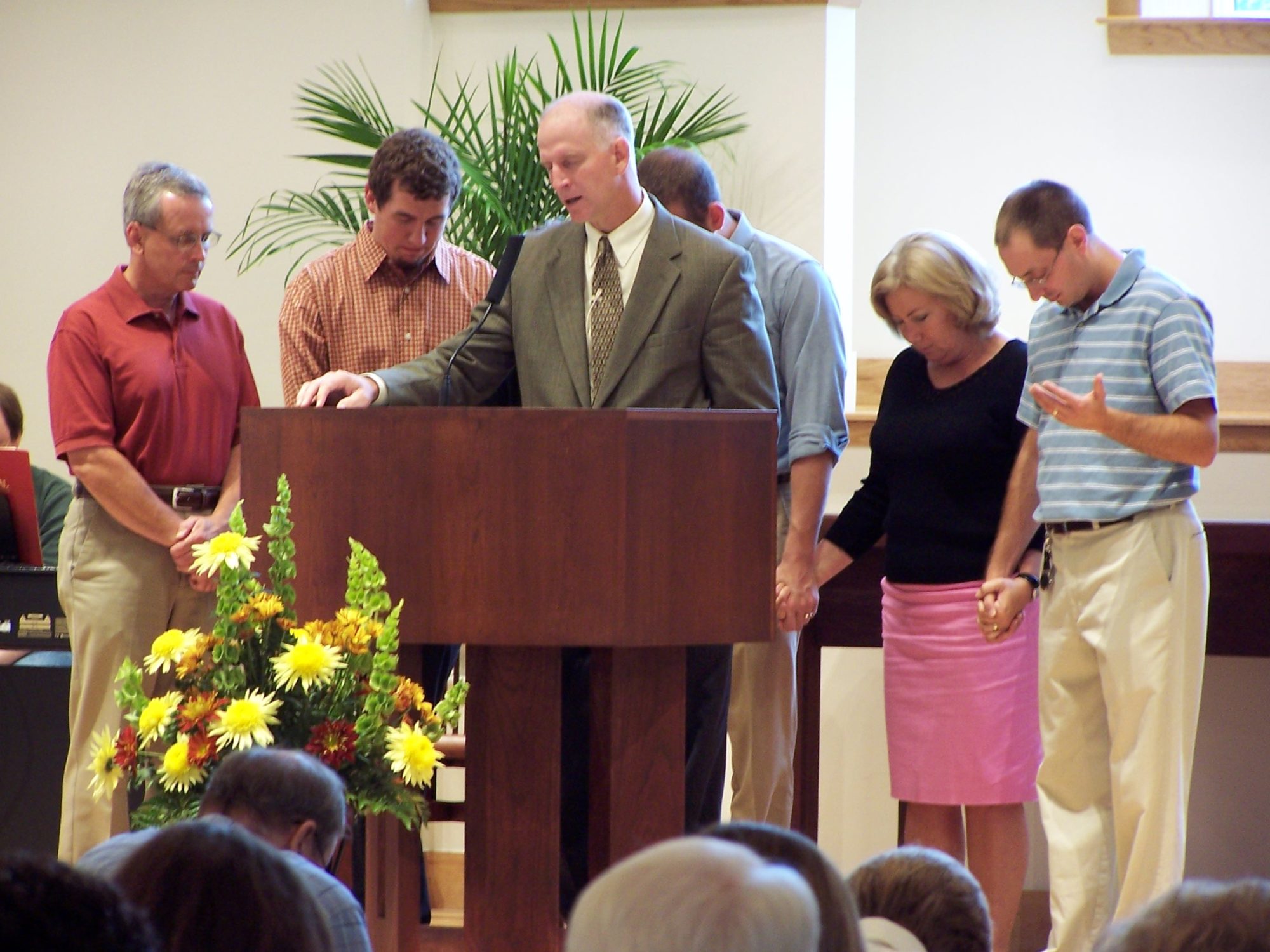 "When you're preaching, you're connecting the truth of God to real-world situations, and that intersection is just incredible," he said. "Nothing could challenge me in the fullness of who I am like preaching. There are these incredible dimensions—intellectual, philosophical, theological, history, culture, language. You throw all that together—there's nothing like it."
Happy where he was, Bill never seriously considered another church. "I felt like I was doing what God called me to do here," he said. Why would he go somewhere else to do the same thing?
But he wouldn't have minded—especially during the heyday of megachurches in the 1990s—if his church had ballooned up to thousands of members. While Cornerstone inched its way up past 100, then 200, it never has broken 300 members.
"Back then church growth techniques and programs were all the rage," he told a gathering of younger pastors a few months ago. "Megachurches were a new thing, and they were beginning to sprout up all over the country. Those of us pastoring in smaller churches were feeling threatened or jealous—I don't know which—of these very attractive, attractional churches."
Nothing could challenge me in the fullness of who I am like preaching. There are these incredible dimensions—intellectual, philosophical, theological, history, culture, language. You throw all that together—there's nothing like it.
He'd go to conferences, hear megachurch pastors share "secrets to success," and come home "depressed, feeling quite small and insignificant."
He told a fellow pastor he was feeling like a mom-and-pop shop watching Walmart come to town. "Don't worry about trying to be like this church or that church, or following the latest church fads," his friend told him. "Just focus on what churches have always done. Gather together for worship, expound the message of the Bible, pray, love one another, reach out to the lost with the gospel."
I guess I can do that, Bill thought. To this day, that's his best advice for young pastors: "We must never despise the ordinary, the ordinary means of grace—heartfelt worship, biblical preaching, fervent prayer, loving outreach—all through the ordinary lives of ordinary people in ordinary churches."
Not Bigger, but Deeper
Susan remembers feeling itchy to move after the first five years. "I prayed and reflected, and came to the conclusion that my relationships with people needed to move to the next level."
Now, those relationships make them both tear up.
"It's a beautiful thing to see people loving each other," Bill said. "Sometimes you see it in extraordinary ways people will give of themselves—sacrifice themselves—to love each other. It's a consequence of sowing the Word"—a fruit he stuck around to see.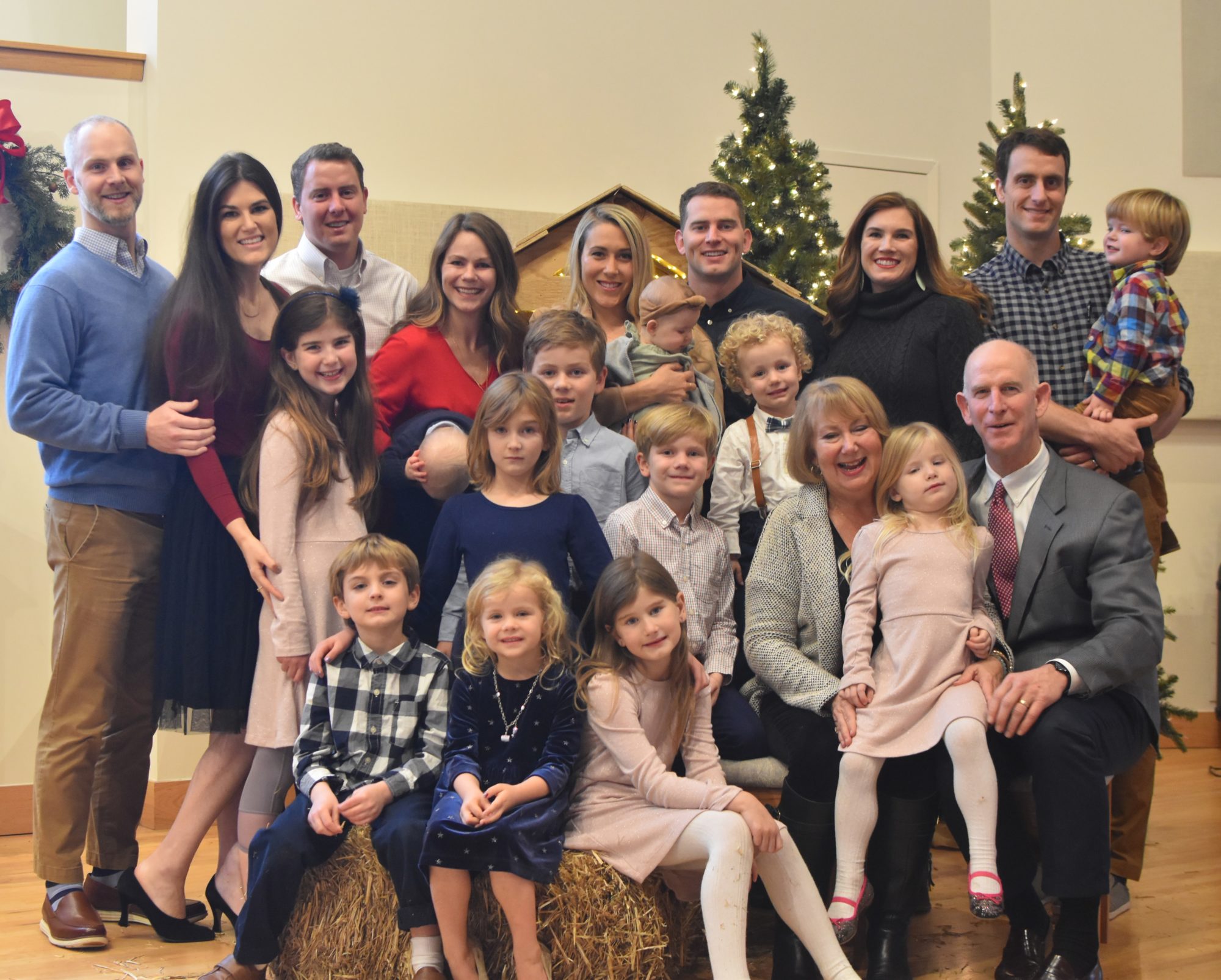 Cornerstone, it turned out, was a perfect fit for Bill. The population around DC is intellectually hungry and transient—though the church never grew beyond 300, Bill's robust teaching touched far more people than that. (One of them is his associate pastor.)
"I think Bill's—and Susan's—ministry is a great example of what Eugene Peterson called 'a long obedience in the same direction,'" said Vinnie Athey, whose mom came to faith after six years of friendship with the Kynes. Without a father at home, he and his siblings ran in and of the Kynes house, playing hockey in the cul-de-sac, cheering for University of Florida football, and watching Bill be a faithful Christian and father. Vinnie now serves as a Reformed University Fellowship campus minister at the University of Alabama in Huntsville.
"The joy of watching people grow in their understanding of the gospel and living it out—I could cry thinking about it," said Susan, who has watched kids grow up to be elders, broken relationships repaired, and romances blossom. "It is an incredible privilege to walk with people through a lifetime."
Get a FREE eBook to strengthen your family discipleship!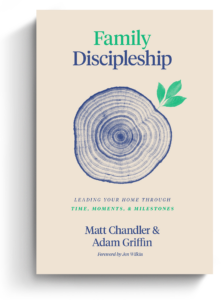 The back-to-school season is stressful for moms and dads. New rhythms of school, sports, and other extracurricular activities can quickly fill up a family's already busy calendar. Where do busy parents look for resources on discipling their family well? Aside from prioritizing church, what else can Christian parents do to instill healthy spiritual habits in their household?
Matt Chandler and Adam Griffin cover these questions and more in Family Discipleship: Leading Your Home through Time, Moments, and Milestones. And we're excited to offer this book to you for FREE as an eBook today.
Click on the link below to get instant access to your FREE Family Discipleship eBook now!