Twenty years ago this month, Peter Jackson's The Lord of the Rings: The Fellowship of the Ring released in theaters. I was a freshman at Wheaton College and went to see it with a group of dorm friends. It was a magical, memorable movie-going experience; awesomely cinematic and transportive. In retrospect, I wonder if that trilogy was the last great "big" cinematic event. With the exception of Christopher Nolan's films and Terrence Malick's The Tree of Life, few movie-going experiences have matched the awe I experienced watching Lord of the Rings. Will we ever have movies like that again? 
Movie-watching is changing. The screens are smaller, the experience less communal. For all but the biggest-tentpole superhero movies, most people seem to prefer watching movies from the convenience of home. How will the evolving economics of Hollywood change the nature of the films produced? Time will tell. In the meantime, interesting and soul-enriching films are still being made.
On that note, the following is my list of the best films of 2021. These are the movies that, in my estimation, were the most excellent, memorable, thoughtful, theologically interesting, and redemptive releases of the year. As always, viewers should use discretion in terms of content. Though I chose only movies that are in some way edifying—depicting goodness, truth, or beauty in ways Christian viewers can celebrate—several films on my list are rated R or TV-MA and should be viewed with caution and discernment.
Here are my 10 favorites, 10 honorable mentions, and 10 excellent documentaries released in 2021. 
---
Top Ten
1. Belfast
Few films gave me more joy this year than Kenneth Branagh's semi-autobiographical film about a working class family in 1960s Belfast. Though The Troubles of Protestant-Catholic conflict are in the background in important ways—the foreground here is family: three generations of a Northern Irish Protestant family who have called Belfast home for ages. I love so much about this movie: its depictions of traditional married love; the awe and innocence of 9-year-old Buddy; the beautiful embrace of membership in community and place; the celebration of cinema and beauty (dancing!) even amid the reality of death. But perhaps most of all, I love how Belfast captures the sehnsucht longing that another Northern Irish Protestant—C. S. Lewis—once described. As permanent as it feels in our hearts, "home" in this life is always a phantom, and family a photo-book of ever-fading memories. Yet even as they slip away, these things point our souls in the direction of the permanent place and everlasting community for which we were made. Now in theaters or available to stream at home. Rated PG-13.
2. Dune
I went into Dune with zero context, having never read Frank Herbert's novel or seen the 1984 movie version. I worried I'd be lost in such a complex sci-fi universe—and I was, a little. But it's a testament to director Denis Villeneuve's command of the cinematic language that tracking with the intricacies of plot didn't matter as much as the big-canvas power of awesome visuals, sound design, and deep immersion into a well-established world. Villeneuve doesn't spoon-feed audiences with tiresome exposition—he simply says, "Put on your seatbelt and come along for a ride." What a ride it is (read TGC's review). More than any movie this year, Dune gave me hope that big screen, big movies, with big ideas, have a future. In theaters now. Rated PG-13.
3. Nine Days
When it released in July, I called Edson Oda's Nine Days "2021's most spiritually curious film." I'd still stand by that. A Spike Jonze-esque surrealist drama about "soul candidates" vying for a chance at life, the indie film explores the most fundamental questions of existence. Why do we exist when we didn't have to? If an omnipotent God has the power to create life, why doesn't he intervene when life goes so excruciatingly awry? Even if not all of the film's ideas are logical or sound, enough of them are provocative and profound to warrant the applause of thoughtful Christian viewers. This is the rare film that takes pain seriously but sincerely leads audiences to appreciate the preciousness, and sacred mystery, of life. Available to rent. Rated R.
4. The Card Counter
If you've seen Paul Schrader's First Reformed (which topped my list in 2018), you know the Calvin College-educated director has a complicated Christian faith. Though less overt in its religious concerns, Schrader's The Card Counter—starring Oscar Isaac as the titular character—is no less steeped in theology and Christian ideas like atonement, forgiveness, love, and reconciliation. What is Schrader trying to say about these biblical themes? It's a fascinating film to watch and discuss (read my TGC review) because the answer to that question is far from obvious. Available to rent. Rated R.
5. A Quiet Place Part II
Sometimes you understand what you love about a movie by thinking about it in contrast to another. This was my exercise in June, when I saw A Quiet Place 2 and Cruella back-to-back. The piece I wrote about the two films—how one examines the making of heroism, while the other ponders the origins of vice—was probably the most enjoyable film analysis I wrote in 2021. It made me appreciate how John Krasinski's film—in addition to being just a really taut, well-made thriller—effortlessly depicted the goodness and legacy of heroic, sacrificial fathers and mothers. Hollywood doesn't love celebrating the virtues of traditional, one-dad-and-one-mom families. But audiences do, because it's beautiful to see. Watch on Paramount+. Rated PG-13.
6. Pig
Rare is the film that subverts expectations and surprises you. But when movies like this come along, out of the blue, it's a thrill. Pig was the surprise, subversive, grace-soaked film of 2021. Nicolas Cage turns in one of his career-best performances as Robin, a Portland chef whose career lost its course after his wife's death. When his beloved truffle-hunting pig is stolen, Robin is sent to the brink. A film about how we respond to tragedy and injustice, Pig is both timely and timeless. As Mitch Wiley wrote in his TGC review, it's "one of the most subtly theological films of the year." Watch on Hulu. Rated R. 
7. C'mon C'mon
Parenting is scary. That's the short summary of Mike Mills's resonant film, starring Joaquin Phoenix as an uncle who must watch over his nephew (Woody Norman) for an extended period of time. I don't think I've seen a film that captures so well the unique terror, confusion, exhaustion, and joy of 21st-century parenting. But even while C'mon C'mon is honest about the challenges of raising kids in a world fraught with peril, it makes a beautiful case as to why it's worth it. At a time of plummeting fertility rates, films like this both reflect the reasons for a decline in child-rearing—and challenge us to reverse course, embracing children as a miraculous gift. Now in theaters or available to stream at home. Rated R.
8. The Killing of Two Lovers
As its title suggests, this is a pretty intense film. Decidedly arthouse and unusual in every way, Robert Machoian's indie film is nevertheless a powerful apologetic for marital fidelity and a father's leadership in the home. Even if it's weird, stick with it for its brief duration (85 minutes). Clayne Crawford plays David, a man fighting to hold his family together after his marriage starts to fall apart. Though the film starts bleak, it progressively gets more hopeful (in fits and starts)—displaying both the dangers of trifling with a sacred covenant, and the valor of fighting to restore it. Watch on Hulu. Rated R.
9. CODA
On one hand, Sian Heder's CODA (Child of Deaf Adults) is a standard coming of age story. High school senior Ruby (Emilia Jones) faces the tension of staying to help her family's fishing business, or going off to college to make her own way. The twist here is that Ruby's parents and older brother are deaf—and Ruby has always been the family's translator to the wider world. If Ruby, who is a talented singer, leaves for college, how will they fare without her? The film is a tender celebration of the resilience of a family unit and the beauty of mutually sacrificial, self-giving love. Watch on AppleTV+. Rated PG-13.
10. The Courier
Benedict Cumberbatch had a good year. He earned accolades for The Power of the Dog (a film I didn't love) and played a big role in the year's biggest blockbuster, Spider-Man: No Way Home. But for my money, his performance in The Courier was the best. Dominic Cooke's historical spy film tells the riveting true story of a businessman (Cumberbatch) recruited by British intelligence agencies to deliver messages from a Soviet secret agent. Among its many virtues, the film contains an all-too-rare depiction of sincere and lasting male friendship, and celebrates a bygone era when it wasn't abnormal to sacrifice one's personal interests for the sake of a larger community or cause. Watch on Amazon Prime Video. Rated PG-13.
Ten Honorable Mentions
Drive My Car, Encanto, The Green Knight, Mass (TGC review), Licorice Pizza, The Most Reluctant Convert (TGC review), Our Friend (TGC review), Spiderman: Far From Home, Swan Song, West Side Story.
Ten Excellent Documentaries
Here are 10 of my favorite documentaries or docuseries released in 2021 (listed in alphabetical order), along with where you can watch them.
The Alpinist
"One of the coolest feelings a human can experience is to feel so small in a world that's so big." This sentiment is expressed by solo climber ​​Marc-André Leclerc, the eccentric subject of this fascinating documentary (which also features commentary by Alex Honnold of Free Solo fame). It's a powerful look at the intoxicating transcendence of pushing the limits of our "so small" capacity in a "so big" world. Watch on Netflix. Rated PG-13.
Final Account
Luke Holland's Final Account is an important documentary about the final surviving participants in the Nazi regime. The film is based on over 300 interviews—compiled over 10 years—with German and Austrian men and women who had varying degrees of involvement in the machinery of Hitler's Third Reich. As I wrote in my TGC review, the film displays the beauty of repentance, as well as the ugliness of refusal to take ownership for sin. Watch on Netflix. Rated PG-13.
A Glitch in the Matrix
Are we living in a simulation? That's the central question explored in Rodney Ascher's mind-bending musing on games, reality, and virtual reality. At times philosophical, theological, and often just plain nerdy, the documentary is a thought-provoking addition to the growing discourse around the metaverse and the nature of reality in the digital age. Watch on Hulu. Not rated.
In and Of Itself
This documentary is essentially a filmed version of illusionist Derek Delgaudio's stage show—which is a fascinating blend of magic, memoir, and a sort of spoken word poetry for the Age of Authenticity. However you describe it, the film is captivating from start to finish, as much for its "how'd he do that?" trickery as for its "who am I?" existentialism. Watch on Hulu. Rated TV-MA.
MLK/FBI
I'm a sucker for history documentaries, and this is a good one. Based in part on newly declassified or recently discovered documents, Sam Pollard's film looks at J. Edgar Hoover's surveillance campaign to discredit Martin Luther King Jr. as he rose in prominence during the Civil Rights Movement in the 1960s. It's a sobering and instructive film on a number of levels. Watch on Hulu. Rated TV-PG.
Procession
Painful to watch, but essential viewing, Robert Greene's film follows six men as they together process the trauma of being abused by Catholic priests as boys. Utlizing drama therapy, the men reconstruct harrowing memories from their #churchtoo experiences that are interspersed through the film. The stories of church abuse survivors must continue to be told in films like this. And Christians must have ears to hear. Watch on Netflix. Rated R. 
The Rescue
"Generosity is the beginning of everything." That's a line spoken by the widow of a hero who died in the 2018 cave rescue of a Thai soccer team. It's a sentiment that captures the overall feel of this stirring, feel-good film—an account not only of a massive and impressive logistical operation, but a testimony to the beauty of volunteerism, cooperation, and heroic sacrifice. Watch on Disney+. Rated TV-14.
Send Proof 
My expectations are admittedly low for faith-based films/documentaries. Too often they are unsubtle and agenda-driven, rather than truly curious about exploration. Send Proof was a surprise (read my TGC review). The film—directed and narrated by Elijah Stephens—is a balanced look at various perspectives on Christianity's supernatural claims, particularly the present-day occurrence of miracles. Available to purchase and stream. 
Summer of Soul
The directorial debut of musician Ahmir "Questlove" Thompson, Summer of Soul is a concert film of the 1969 Harlem Cultural Festival—assembled from "found footage" that spent the last 50 years in a basement. Beautiful on its own terms as a record of a moment in cultural time, the film also raises questions about how our understanding of history is shaped by what gets recorded, what gets lost, and by whom. Watch on Hulu. Rated PG-13.
The Truffle Hunters
If you watch one film about truffle-hunting animals this year, let it be Pig (see #6 on my list above). But if you watch two (and I hope you do), make time for The Truffle Hunters. Captivating, joyful, and beautifully shot, this documentary follows a handful of aging Italian men who forage for white Alba truffles in Piedmont forests, with their beloved dogs. Available to rent. Rated PG-13.
In a season of sorrow? This FREE eBook will guide you in biblical lament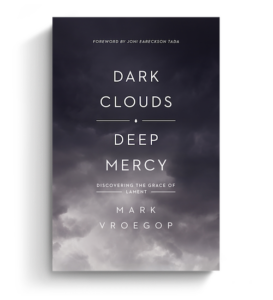 Lament is how we bring our sorrow to God—but it is a neglected dimension of the Christian life for many Christians today. We need to recover the practice of honest spiritual struggle that gives us permission to vocalize our pain and wrestle with our sorrow.
In Dark Clouds, Deep Mercy, pastor and TGC Council member Mark Vroegop explores how the Bible—through the psalms of lament and the book of Lamentations—gives voice to our pain. He invites readers to grieve, struggle, and tap into the rich reservoir of grace and mercy God offers in the darkest moments of our lives.
Click on the link below to get instant access to your FREE Dark Clouds, Deep Mercy eBook now!