In two of the last three Chicago Cubs games, Ben Zobrist has hit a late double to spark a rally. The first—against the San Francisco Giants in the ninth inning—helped the Cubs win the National League Division Series. The second—against the Los Angeles Dodgers in the eighth—led off an inning that would end with a game-clinching grand slam and a 1–0 lead in the National League Championship.
Zobrist is a key player on a team that hasn't won a World Series since 1908. The young team won 103 regular season games, its most wins in 106 years and more than any other team in the Major Leagues. Most of the players are on multi-year contracts like Zobrist ($56 million over four years), igniting hopes among Cubs fans that they'll be even better next year.
But for Zobrist, the utility player hired fresh off his World Series victory last year with the Kansas City Royals, it isn't all about the win. It isn't even all about the game.
Real Deal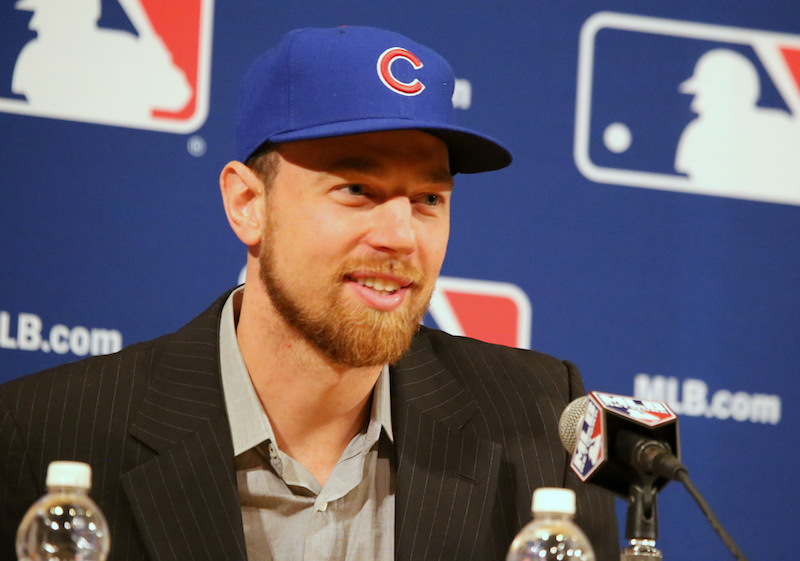 "Ben gets it," says his pastor of 10 years, Byron Yawn. He leads Community Bible Church in Nashville.
"He understands redemption and has a great grasp on what's important in life. His greatest joys are at home with his family or in the church in the purposes of God. He finds great satisfaction in what he does, but when he leaves baseball, he's going to endeavor to use whatever celebrity that remains to place himself on a different mission field with the same agenda. It's hard to overstate or make it clear—he really is the real deal."
Zobrist's dad is a pastor, and he's been a believer since childhood. When he points to the sky while crossing the plate, there's no doubt "he means it," Yawn says. "There's a lot of sincerity there."
Indeed, Zobrist hasn't hidden his convictions. There's no shortage of stories detailing how his faith affects his life.
Real Weakness
While Ben's star has risen about as far as it can, Yawn still maintains he's "a normal human being with frustrations, anxiety, and weakness. . . . He doesn't handle everything perfectly."
It's no wonder, because professional baseball is, according to Yawn, "a very guilt-ridden, self-conscious industry, where working harder for success can contradict the realities of the gospel itself."
Professional athletes are expected to "work their tail off" to improve their mechanics, exercise their bodies, and stay healthy.
While this works well for Zobrist on the diamond, there was a temptation to allow his tireless work ethic to become the basis of his faith, believing that working hard at prayer or Bible study gained God's approval.
"When Ben first came into the league, he struggled significantly with this," Yawn says. Things hit a crisis point early in Zobrist's career during a prolonged slump that adversely affected his faith. "I had a chance to fly out to spend some time with him and this immense emotional weight and the stress of living under this legal spirit."
Yawn's plan was "to talk and pray and throw away all of his crappy Christian books." He remembers telling Ben, "I would be here for you whether you were a professional baseball player or not. The things you're suffering are normal, they're just made exponentially greater."
Everybody wants to draw a direct correlation between how hard they work and God's benevolence, Yawn says.
"It's in our DNA."
Failure, Forgiveness, Progress
This temptation is especially strong for Christian athletes. They might connect their current slump to their recent lack of diligent spirituality. Yawn called this mindset a type of "hyperspiritualized transactionalism." Yet it's also easy for fans to think this way. Half of Americans—and 60 percent of white evangelicals—believe "God rewards athletes who have faith with good health and success."
"There was a time when Ben would beat himself up or overspiritualize [a slump], thinking it was a result of him not being faithful as a believer," Yawn recounts. "Teaching Ben that his identity is in Christ and not in his batting average has been the greatest liberation in his life."
Baseball is a game full of failures. If a player get a hit one out three times, he's probably in the Hall of Fame. But it's also a game of forgiveness.
"You can fail 7 out of 10 times and be great," says Zobrist's first pastor, Tom, who is also his dad.
Tom likened the game to the Christian life, as each underscores the necessity of maintaining perspective through the process.
"You can't measure by results," he said, "but by whether you're faithful."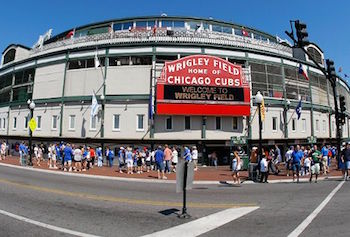 He's right. Throughout the whole of October, Zobrist can do everything right at the plate and watch his screaming line drives caught for an out; similarly, a missionary can evangelize his or her whole life and never see any conversions.
Knowing this, Tom prays for Ben, but not that he'll win games, he says.
"I pray for his faithfulness—that he'll be faithful to work hard, faithful to the process of baseball, faithful to his testimony."
This mindset has been a source of peace for Ben, who told his dad, "If I'm faithful to do what I'm supposed to do, then I can accept the results in the end."
Tom has gone through a process himself, morphing from a diehard St. Louis Cardinals fan to a fan of the rival Cubs.
"It's evidence of God's gracious sense of humor," he said. "The worst thing in the world isn't your son playing for the Cubs."
Baseball and Jesus
Ben was 3 years old when his dad headed to Calvary Bible College and Theological Seminary—now Calvary University. After seminary, the Zobrists settled into Eureka, Illinois, a town of about 5,000 two hours south of Chicago. Tom became the pastor at Liberty Bible Church, a nondenominational congregation where he still serves today.
The rest of Tom's family lives close by, and they're split in their loyalties between the Cubs and the Cardinals. Tom always cheered for St. Louis, so Ben grew up a stout Cards fan.
The year his father headed to seminary to become a pastor, Ben prayed with his mother and asked Jesus into his heart. Even as a child, Ben exhibited an enormous love for Jesus, Tom says.
"He never gave us a lick of trouble in high school," he says. "We read through the Bible together in a year when he was in middle school. From that point on, he understood the significance of spending time in God's Word."
Ben was a gifted communicator, and he would regularly preach at Christian summer camps and share his faith with others. Tom thought his son would do a great job in the ministry. But Ben loved baseball, and he loved to compete. Teachers didn't complain about Ben's work ethic or academic work, but he did get in trouble for racing down the hall to be the first to the lunchroom by recess. Yet after high school, as expected, Ben followed in his dad's footsteps and enrolled at Calvary.
Those plans faltered, however, when he was offered a full-ride baseball scholarship—as a pitcher—to Olivet Nazarene University. His parents were skeptical, especially his mom.
"We thought the devil was getting ahold of him," Tom said.
But after a visit with Olivet's baseball coach, Ben sat down with his parents at Cracker Barrel to talk about what to do. He told his dad, "I don't think I'm done playing baseball yet. But if you believe it's best for me to go to Calvary, then I will go to Calvary."
That was good enough for his father. "That was all I needed. . . . If he could be submissive to me, then he was going to be submissive to the Lord."
Major League Missionaries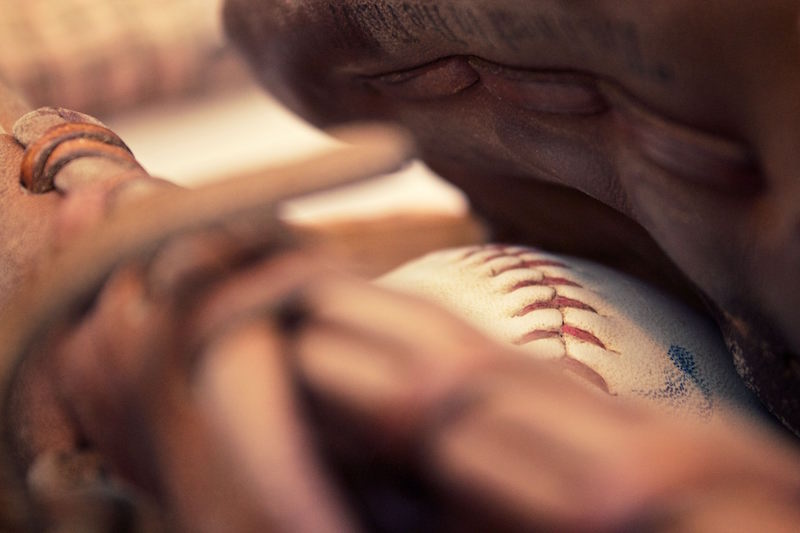 Baseball wasn't the only thing Ben got out of Olivet. Liz, the wife of one of his teammates, introduced him to her little sister Julianna.
Julianna grew up in Iowa. She loved music, so she headed down to Nashville to attend Belmont University. Ben chased her there, determined that nobody else would catch her eye. They married in 2005 and settled in Nashville, finding a home in the nondenominational Community Bible Church.
Ben, Julianna, and their three children still make their home in Nashville in the off-season, and remain deeply plugged in at Community Bible Church. In fact, when they leave for the baseball season each spring, the church commissions them as missionaries.
"He is known in Major League Baseball as being a faithful believer," Yawn says. "He doesn't jump up in the locker room and start condemning or criticizing. He's consistent in his message and not ashamed of it, but he doesn't try to shove it down anyone's throat."
Ben doesn't judge the lifestyles or trajectories of his teammates; instead, he's compassionate and available. He counsels rookies on the stress of being in the majors, helps teammates work on their marriages, and hosts Bible studies. He's talked with Major League Baseball about how to improve in caring for the minds and spirits of players, whether they're Christian or not.
"Ben is the sheepdog sort of spirit," Yawn says. "He's a natural leader that way, and I think people with needs gravitate toward him. He's been ordained by his experience. He has a pastoral care presence without overstepping his bounds. Ben's faith has only lent credibility to Christianity. It hasn't pushed people away."
Husband, Father, Church Member
Ben is famously attached to his family—he and Julianna try not to be separated for more than six days, even when they're both on the road. Julianna, who sings Christian pop music, has released two EPs. Her first full album, Shatterproof, released in July.
Julianna schedules her tour dates around Ben's baseball calendar, and the two homeschool their children.
"We know that at the end of the day, if we look back at our lives and we've accomplished all of these things in our careers but our family has fallen apart, none of it would be worth it," Julianna told the Chicago Tribune.
"Jules is super gifted and super bright," Yawn says. "She also has a deep faith commitment and lives it every single day. She has also struggled with the spotlight, with achieving success and where her value comes from. Shatterproof came from that."
"The idea of being 'shatterproof' basically is not allowing the approval or disapproval of other women to control your life and your story," she told Forbes. It's a concept that changed her life, and she's in the process of writing a book about it. (Ben and Julianna released their autobiography, Double Play: Faith and Family First, in 2014.)
Ben and Julianna are both committed to the local church, even if finding a workable process took a few years to sort out, Yawn said.
"Ben is a hardcore local church guy," Yawn says. "He cares about what's happening at the local church level."
Part of that rootedness comes from growing up in Eureka, where, after 28 years, his dad is still the pastor.
"We felt like Ben's spiritual life was more important than his sports life," his father says. "We wanted him to understand the importance of the local church. We didn't let him play on teams that played on Sundays. . . . Nothing is more important than the Lord. I don't think children make that connection if the parents don't have that commitment."
Though Ben doesn't have concrete plans for after baseball—he has another three years left on his Cubs contract—Yawn says he'll be looking for ways to serve Christ and the local church through whatever platforms and influence the Lord provides.
The day after Ben hit the double that would start the Cubs ninth-inning rally against the Giants, he was on the phone with Yawn, asking about ways he could meet the needs of a church family he was concerned about.
"That's Ben Zobrist in a nutshell. That's emblematic of who he is."
---
Editors' note: Collin Hansen talked with Ben Zobrist last year—while he was in the playoffs with the Kansas City Royals—about growing up as a preacher's kid, confronting his pride, and planning for the future. Listen here.