Ken Burns is one of the most influential filmmakers in American history and arguably the most influential documentarian of our time. His use of archival footage, photography, and simple musical leitmotifs or melodies enhances his reputation as a masterful artistic narrative storyteller.
His 10-part iconic Baseball series (1994) covered about 200 years of our national pastime and its undeniable influence on American culture. Last week, Burns unveiled his latest documentary Jackie Robinson. As usual the film is evocative, compelling, and masterful.
Burns's brief treatment of Robinson in Baseball was marked by date and location errors. He also perpetuated legends and anecdotes that didn't occur, including the story of Kentucky-born Pee Wee Reese placing his arm around Robinson as a show of support amid vicious taunts. (The 2013 movie 42 included this sentimental scene.) In Jackie Robinson, however, these errors are avoided.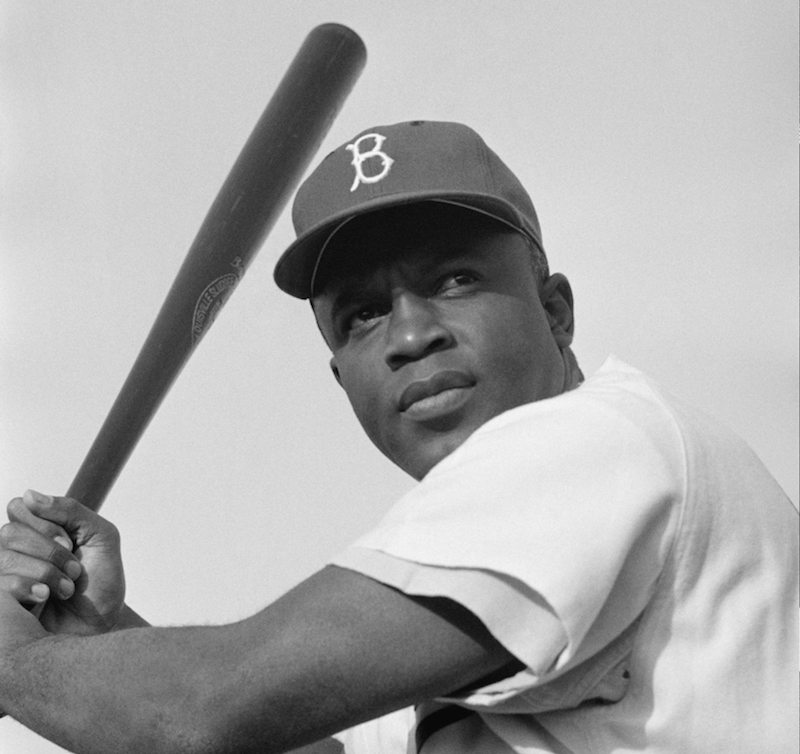 Discarding Caricatures
Some aspects of Jackie Robinson thrilled me. For example, Burns recognizes how integral and heroic Robinson's wife was in the saga of the integration of baseball. Rachel's strength, support, guidance, and righteous indignation toward racial injustice have often been ignored.
Burns also correctly asserts that a mythic and overly sentimentalized version of Robinson in popular culture has overwhelmed the real man. The real Robinson was as noble and fierce off the field as he was on it.
And in uncovering a more accurate picture of Major League Baseball's first black player, Burns reveals a complex man who struggled while yet maintaining immense conviction, refusing to be coopted by any special interest group, white or black. All in all, Burns provides a far more compelling portrait of Robinson than the simplistic saintly cardboard image.
Bound Together by Jesus
While I'm thankful Burns's new film provides a more robust account of Robinson, in one vital sense it still fails to account for perhaps the most significant factor in Robinson's strength and courage. He was a Christian, as was the man who signed him to play for the Brooklyn Dodgers, Branch Rickey.
Burns mentions Robinson's faith in passing, but he treats it as incidental to the story. In their first encounter, Rickey pressed Robinson to see if he had the unimaginable courage and conviction necessary to break baseball's color barrier. Knowing Robinson was a Christian, Rickey opened up a book he had sitting nearby, Giovanni Papini's Life of Christ, and read the words of Jesus to Robinson: "But whoever shall smite thee on the cheek, turn to him the other also" (Matt. 5:39).
Robinson and Rickey were separated by age, race, region, and background. Robinson was born on January 31, 1919, in south Georgia. Rickey was born on December 20, 1881, in Stockdale, Ohio. Robinson's grandfather had been born into slavery, and his parents worked on a plantation in the postbellum South for $12 per month.
Robinson's father abandoned them when Jackie was 16 months old. The plantation owner ordered the family to leave, and his mother moved the family to Pasadena, California. Rickey, by contrast, grew up in an intact home. His father worked the family owned vegetable farm and served as county commissioner. Rickey's grandfather was one of the largest landowners in America.
Nevertheless, the two men shared vital bonds that wed their hearts and lives. Both had Christian mothers who taught them Scripture from birth. One Robinson biographer writes about his mother, Mallie Robinson:
Family was vital to Mallie, but God was supreme. . . . [She had] a never-ending sensitivity to God's power, an urge to carry out the divine will as set out in the Bible.
In I Never Had It Made, Robinson himself recalled, "My mother had made it a point to see that we got to church and Sunday school." Meanwhile, Rickey's mother is said to have taught him countless Scripture stories even before he could read. Rickey promised his mother he'd never play baseball on Sunday, a promise he kept even in the Major Leagues.
Both men also shared a passion for the national pastime. Rickey was a baseball man to the core. Robinson was one of the greatest multi-sport athletes in American history, but baseball was his first love.
It Took Two Christians
The most important link between the men was their shared faith in Christ, and the belief God had a purpose for their life that would be realized through baseball. Robinson, a Sunday school teacher, wasn't as publicly vocal about his faith as Rickey, who was nicknamed "the Deacon."
Nevertheless, each possessed mutual respect for the Christian conviction and personal integrity of the other. In fact, as Chris Lamb asserts in Blackout: The Untold Story of Jackie Robinson's First Spring Training, "It took two Christians to pull this off."
Both men's sense of injustice regarding racism was rooted in biblical faith, which makes the integration of baseball a fundamentally Christian story.
A white lawyer by training and an exceptional black athlete—without government incentive or intervention—forever changed baseball and America. Rickey and Robinson were both complicated sinners, but they were also brothers in Christ.
Rickey would not accept awards for his role in integrating baseball, since he viewed his labor as an act of decency. He would not describe his relationship with Robinson as fatherly, since he thought it sounded patronizing and paternalistic.
Yet Robinson persistently said Rickey became the father he had lost. And the executive gave the player full credit of success in the "the noble experiment" to integrate baseball: "God was with me when I picked Jackie. I don't think any other man could have done what he did those first two or three years."
Reflecting on his role in integrating baseball, Robinson likewise gave Rickey all the credit. Robinson was called an "Uncle Tom" and racial sellout for his unwavering respect for Rickey. And critics heaped slanderous names on Rickey for his unhesitating support of Robinson.
Telling the Rest of the Story
Both men were committed to outdoing one another in showing honor (Rom. 12:10) and to counting the other more significant (Phil. 2:3). Both embodied Robinson's motto: "A life is not important except the impact it has on other lives."
Robinson and Rickey stood up to the bigots of the day and declared that racial segregation in baseball would become a thing of the past. For Robinson, baseball was the starting point in a life committed to fighting for civil rights and first-class citizenship for all Americans.
I am thankful Ken Burns has used his immense skill to produce a stirring Jackie Robinson documentary. The Robinson story cannot be told enough, and Christians must be relentless in telling the rest of the story.