In their breakout session at TGC21, Kevin DeYoung, Ligon Duncan, Melissa Kruger, and Nancy Guthrie discuss what it means to have a healthy, biblical view of complementarianism.
Melissa Kruger defines complementarianism as understanding men and women to be "equal in worth and dignity, and different in how we live that out in the world." The panel answers questions like "What does healthy and unhealthy complementarianism look like?" and "How do we graciously argue for it when others disagree?"
As the panel discusses the differences in the roles of men and women, they also encourage us to keep the gospel central and to follow the example of Jesus in how he treated both men and women.
In a season of sorrow? This FREE eBook will guide you in biblical lament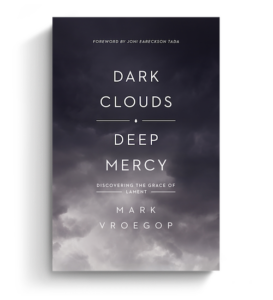 Lament is how we bring our sorrow to God—but it is a neglected dimension of the Christian life for many Christians today. We need to recover the practice of honest spiritual struggle that gives us permission to vocalize our pain and wrestle with our sorrow.
In Dark Clouds, Deep Mercy, pastor and TGC Council member Mark Vroegop explores how the Bible—through the psalms of lament and the book of Lamentations—gives voice to our pain. He invites readers to grieve, struggle, and tap into the rich reservoir of grace and mercy God offers in the darkest moments of our lives.
Click on the link below to get instant access to your FREE Dark Clouds, Deep Mercy eBook now!