In this second of a two-part conversation (listen to Part 1, which covers Romans 1–7) on how to teach the Book of Romans, Michael J. Kruger, president and professor of New Testament and early Christianity at Reformed Theological Seminary (RTS), Charlotte, shares some of what he's learned over the past two years through teaching Romans to a women's Bible study. Kruger works his way from Romans 8–16, explaining how to do justice to the majestic themes in chapter 8, why Paul presents election not as a problem but as the solution to a greater problem, and how Paul guides us through the complexities of the Christian life in chapters 12–15.
In addition to his duties at RTS, Kruger serves as an associate pastor of Uptown Church in Charlotte. He blogs at Canon Fodder on the origins of the New Testament canon and other biblical and theological issues. Kruger is editor and contributor to A Biblical-Theological Introduction to the New Testament and author of both Canon Revisited: Establishing the Origins and Authority of the New Testament Books and also The Heresy of Orthodoxy: How Contemporary Culture's Fascination with Diversity has Reshaped Our Understanding of Early Christianity, co-authored with Andreas Köstenberger.
On Romans, Kruger recommends:
Study Guide
In a season of sorrow? This FREE eBook will guide you in biblical lament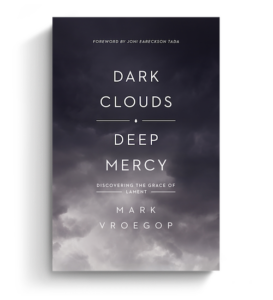 Lament is how we bring our sorrow to God—but it is a neglected dimension of the Christian life for many Christians today. We need to recover the practice of honest spiritual struggle that gives us permission to vocalize our pain and wrestle with our sorrow.
In Dark Clouds, Deep Mercy, pastor and TGC Council member Mark Vroegop explores how the Bible—through the psalms of lament and the book of Lamentations—gives voice to our pain. He invites readers to grieve, struggle, and tap into the rich reservoir of grace and mercy God offers in the darkest moments of our lives.
Click on the link below to get instant access to your FREE Dark Clouds, Deep Mercy eBook now!