On this episode of Help Me Teach the Bible, I talked with Dick Lucas in London's Proclamation Trust offices about what makes an excellent Bible teacher. We talked about how a teacher studies and prepares to teach, dealing with discouragement as a teacher, as well as the temptation to pride.
Lucas was rector of St. Helen's Bishopsgate from 1961 to 1998. In 1986, he founded the Proclamation Trust to train men and women to correctly handle Scripture through prayerful study of the text in light of its context in both the biblical book and the Bible as a whole. Now in his early 90s, Lucas was a key figure along with John Stott and J. I. Packer in shaping the conservative evangelical movement in the UK during the 20th century. He still has an active and influential ministry, preaching and speaking at conferences and serving on the leadership team of the Cornhill Training Course.
You can hear Lucas's own Bible teaching through these audio resources:
In a season of sorrow? This FREE eBook will guide you in biblical lament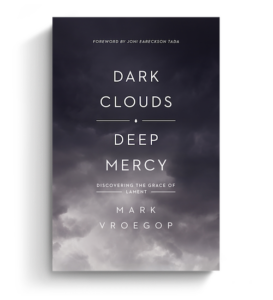 Lament is how we bring our sorrow to God—but it is a neglected dimension of the Christian life for many Christians today. We need to recover the practice of honest spiritual struggle that gives us permission to vocalize our pain and wrestle with our sorrow.
In Dark Clouds, Deep Mercy, pastor and TGC Council member Mark Vroegop explores how the Bible—through the psalms of lament and the book of Lamentations—gives voice to our pain. He invites readers to grieve, struggle, and tap into the rich reservoir of grace and mercy God offers in the darkest moments of our lives.
Click on the link below to get instant access to your FREE Dark Clouds, Deep Mercy eBook now!