We're long past the time when we could assume even that dedicated believers in Jesus Christ understood why they should bother with church. The number who identify as Christians is far larger than the number who attend a weekly meeting. Even then, the bulk of the serving and giving in our churches tends to be done by only a few. So it's not as if COVID-19 suddenly convinced Christians they didn't need church. Millions had already made that decision even before gathering involved online registration, social distancing, and masks. Last year church membership fell to less than 50 percent for the first time since Gallup started recording the data 80 years ago. 
COVID-19 accelerated a long-trending separation between personal faith and organized religion. The shutdowns caught all of us by surprise in their sudden onset and ongoing duration. And it's hard to get back in the habit once it's been broken for months—now, even years—without a clear end in sight. 
Even so, the body of Christ is essential to our faith. A Christian without a church is a Christian in trouble. That's why Jonathan Leeman and I wrote Rediscover Church: Why the Body of Christ Is Essential, published by Crossway in partnership with 9Marks and The Gospel Coalition [20 quotes]. Leeman serves as editorial director of 9Marks and joined me on Gospelbound to discuss virtual churches, biblical authority after Mars Hill, and fellowship across difference, among other topics. Questions for Jonathan include:
How do you counsel leaders struggling to hold their churches together during the current upheaval?

Last year you warned against churches gathering under certain conditions. Now you've written a book saying that the gathered church is essential. Doesn't that make you a hypocrite?

You argue that church authority is biblical, necessary, and even for our good. Haven't you been listening to the "Rise and Fall of Mars Hill" podcast?

Would you say the need to physically assemble as a church is explicitly commanded, implicitly commended, or just good practical wisdom?

If virtual church makes it possible for many more people to hear and respond to the gospel of Jesus Christ, then what's the problem?

Why should a church strive for fellowship across difference? Shouldn't we want churches where everyone agrees on truth when it comes to politics and racial unrest and vaccines and masks?
In a season of sorrow? This FREE eBook will guide you in biblical lament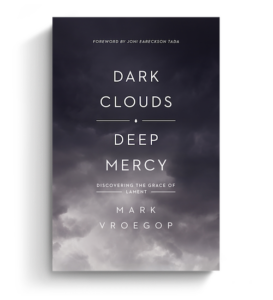 Lament is how we bring our sorrow to God—but it is a neglected dimension of the Christian life for many Christians today. We need to recover the practice of honest spiritual struggle that gives us permission to vocalize our pain and wrestle with our sorrow.
In Dark Clouds, Deep Mercy, pastor and TGC Council member Mark Vroegop explores how the Bible—through the psalms of lament and the book of Lamentations—gives voice to our pain. He invites readers to grieve, struggle, and tap into the rich reservoir of grace and mercy God offers in the darkest moments of our lives.
Click on the link below to get instant access to your FREE Dark Clouds, Deep Mercy eBook now!