It wasn't supposed to be his last project. At least that's not what he or anyone around him expected. For more than a year, my friend and colleague Clint Clifton had been working on a short ebook designed to help pastors and church leaders start residency programs to train future leaders for the church.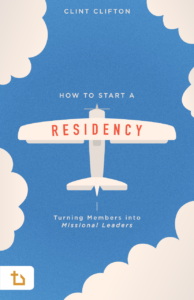 This wasn't just a book for Clint. It was a way of life. His Wednesday morning meetings in person with his residency group were sacrosanct. When our team would discuss the best times to meet during the week, Clint always alerted me to his scheduled time with residents. We adjusted our meetings around it. I wanted nothing more than for Clint to continue that rhythm of life because it had been so fruitful.
Clint believed anyone could start a residency. His big question wasn't "Why a residency?" It was "Why not?" In the ebook, he made his position clear:
Nothing you are doing as a pastor is as important as or will have a more profound Kingdom impact than developing missional leaders. A residency is simply a plan for doing what God has already commanded you to do. . . . If you make an intentional plan to develop the members of your church into missional leaders, then you will soon hear your ministry echoing all around you.
Clint made the idea of doing a residency accessible. And the residency itself made the idea of ministry accessible for future leaders. It was a way of calling people to walk alongside and join in the work of ministry, training and guiding them weekly.
Most of a residency happens in the thick of ministry as you help aspiring pastors stumble through their first sermon, address their fears and insecurities concerning ministry, navigate conflict with a team member, and see behind the curtain into your home life.
What struck me about Clint's approach was the informality of it all. Yes, there was a plan, but it wasn't really a program. It was friendship, mentoring, and discipleship. It involved encouragement, occasional rebuke, and the confirmation of God's gifts and call in a person's life. Think of Paul with a handful of Timothys and Tituses but always looking for ways to involve the newcomers in church ministry and outreach.
We learn better in amateur settings where there is an opportunity to try what we have been learning without being constantly reminded of how inexperienced we currently are. The church should be a place where amateurs get lots of opportunities.
Clint was "wildly optimistic" about the potential of the undeveloped leaders in a church. So optimistic that it surprised and changed the lives of people. At his funeral, several people told me Clint saw potential in them they'd never seen in themselves. He called out that potential when he invited them into ministry. He saw, he affirmed, and he challenged. And the fruit of his work is still evident today.
Many pastors believe their impact is measured in the size of their own ministry, but the most fruitful ministers of this or any generation are those whose ministries resonate for generations in the sermons, sacrifices, and service of those they have raised up.
Clint wasn't good at everything we threw at him, and he would've been the first to admit that. But where he was good, he was great. Truly great. He was great at raising up leaders through a residency.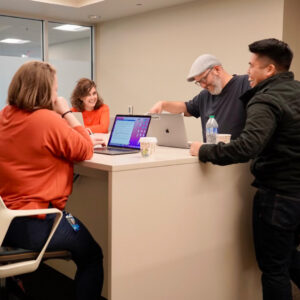 On the day before he died, I was passing through the cafe area at the North American Mission Board headquarters and saw Clint in one of the off-rooms on a Zoom call. He motioned for me to come in. It was Wednesday morning, so (of course!) he was meeting with his residency group. We did some Q and A, and I enjoyed seeing this online version of his usual in-person meeting. Most exciting was seeing his oldest son, Noah, on the call, who's helping plant a church this summer.
Just a couple of days before the plane crash that took his life, Clint was able to see the final proofs for the residency ebook he'd labored over. He had helped design the cover, which featured an airplane, and he was pleased with the final product. After his death, I assumed that if we did anything with the book, we'd change the cover and maybe alter some of the analogies he used. But in conversation with Clint's family, it became clear: they wanted this last word from Clint to be the way he designed it, plane and all. And so we left it—a tribute to and the legacy of a man whose work continues to bear fruit.
That book is now available. I challenge every pastor and church leader to read and heed it. There's nothing stopping you from starting a residency and pouring into the lives of future leaders. And you'll find no finer example of how to do it than that of Clint Clifton.
---
If you would like my future articles sent to your email, as well as a curated list of books, podcasts, and helpful links I find online, enter your address.