I always like to know a little something about an author before I sit down and open up his or her book. Today, I interview my friend Ruth Chou Simons of Gracelaced about her new book, When Strivings Cease: Replacing the Gospel of Self-Improvement with the Gospel of Life-Transforming Grace.
Written with compassion, honesty, humility, and biblical wisdom, it's clear Ruth understands the demands women experience, as well as the pressure we put on ourselves. This book is a needed (and welcome) word of refreshment, reminding us of who God is and what he has already accomplished for us in Christ. If you're weary of the try-harder-do-more-it's-never-enough hamster wheel of life, I encourage you to read this book! It releases October 12 and you can pre-order it now.
---
Can you tell us a little bit about yourself?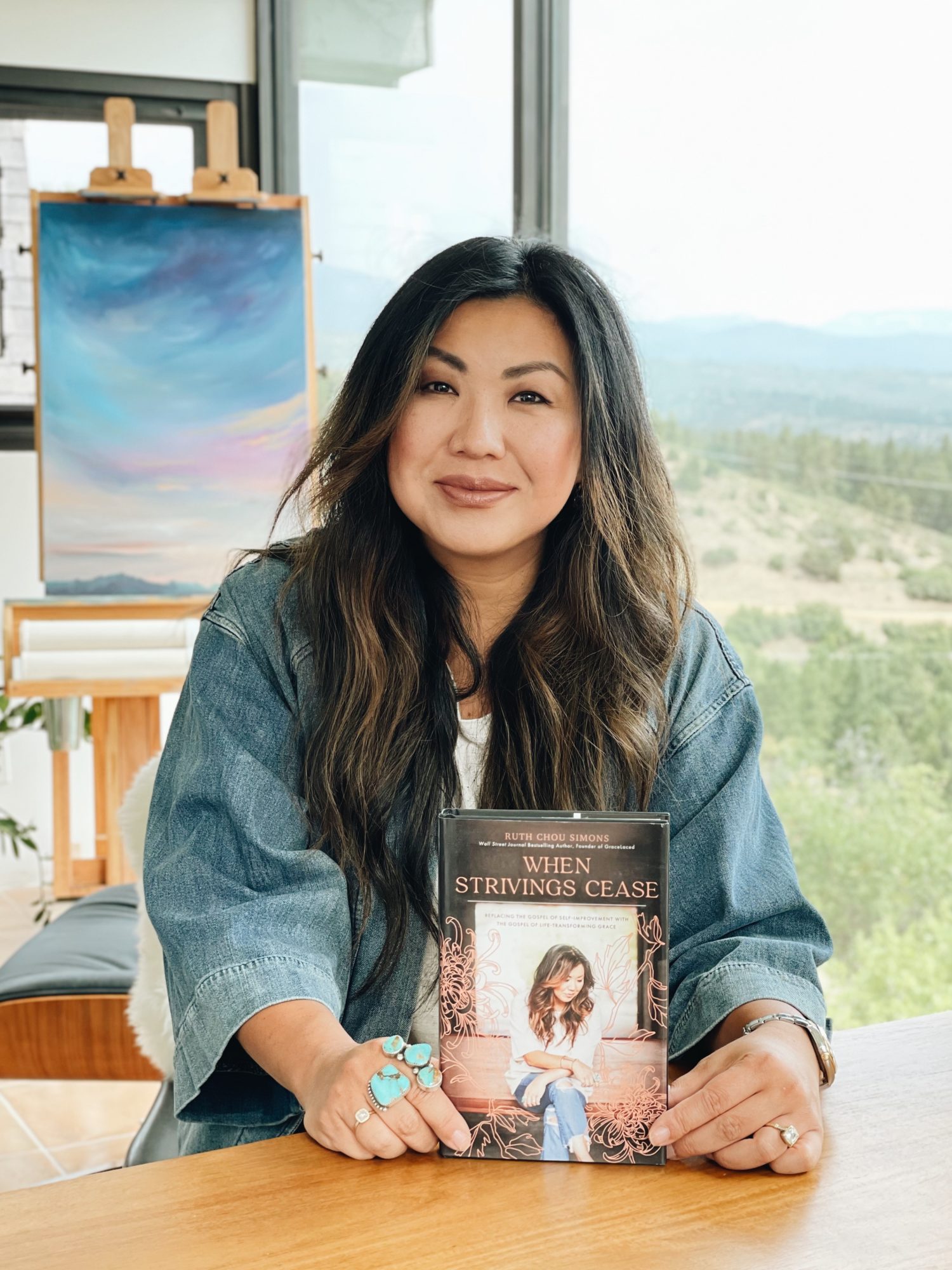 I live in western Colorado with my husband Troy and our six boys (ages 8 to 19). I'm an author of a few books, speaker, and the founder of GraceLaced.com, through which I get to share products that feature my artwork and inspire people with beauty and truth.
What led you to write When Strivings Cease? How is this book different from your other books?
When Strivings Cease is really the backstory—the full story—of how God's grace changed my life. I've written and painted my way through several devotional-based books (GraceLaced, Beholding and Becoming, and Foundations) that serve to help readers engage more deeply with God's Word, but this is the first time I've shared about my Asian-American story and how God rescued me from a life of striving and performance with His unmerited favor.
What's the central message you hope readers will take away from When Strivings Cease?
I long for readers to stop asking the question, 'Am I enough?' and to find that God truly is.
My hope is that readers (whether they are new or seasoned in their walk with Christ) would rethink their obsession with approval and fear of never measuring up, and discover anew what God meant for us to receive through the grace of God. I long for readers to stop asking the question, "Am I enough?" and to find that God truly is. My prayer is that readers would see self-help (and the striving that results from it) for what it really is—a dead end street that won't save or satisfy.
How has writing this book affected your own life?
Writing a book about our cultural addiction to approval, belonging, and self-striving—and how God's grace through Jesus is better than our very best efforts—is ultimately convicting and humbling. You can't delve deep into the good news of the amazing grace of God without reckoning with the depth of sin that makes his rescue just that sweet.
For a sneak peek, here are some quotes: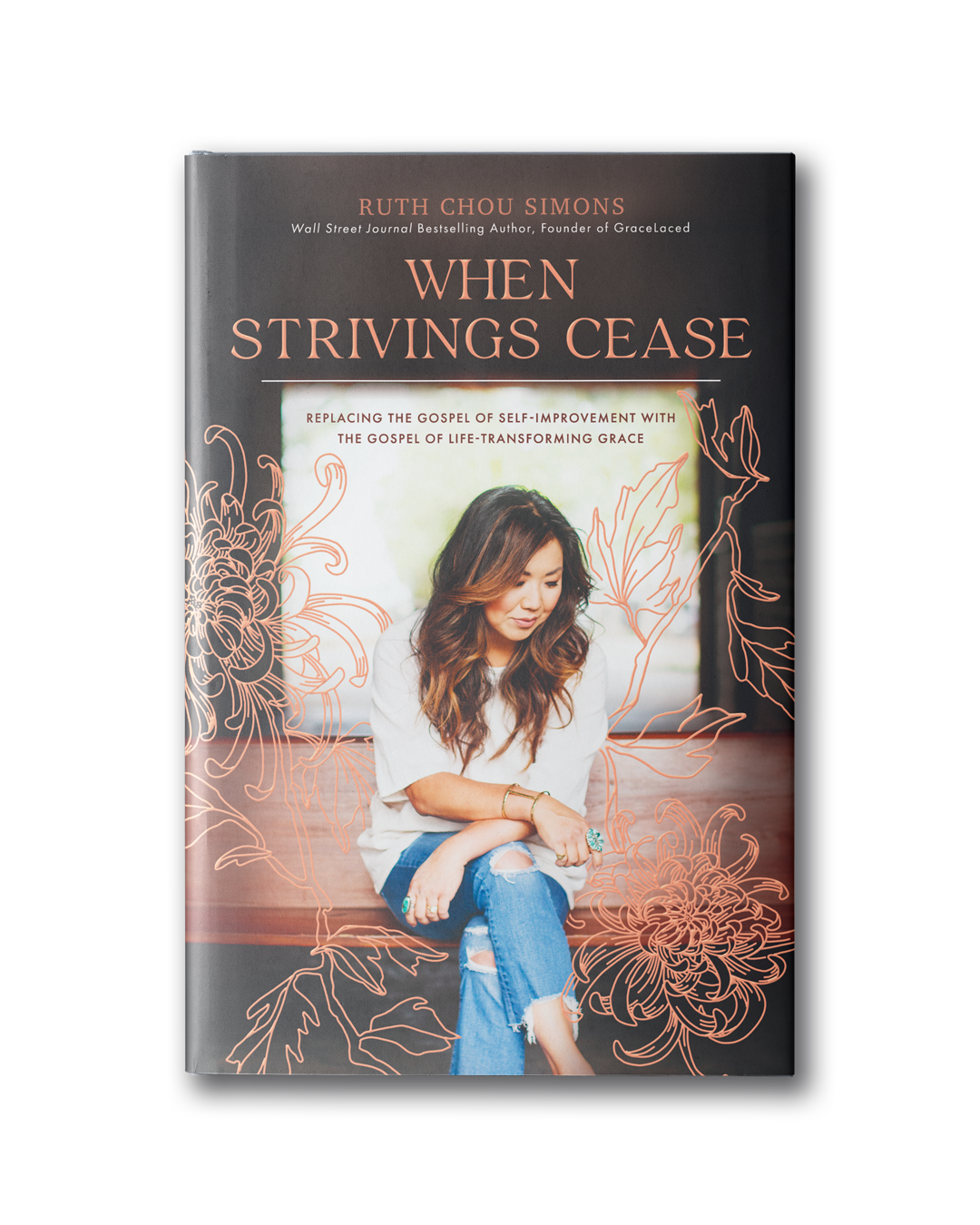 "We might not say we believe a Jesus-plus-our-efforts idea of the gospel, but when we place our performances on the pedestal of personal progress, we're not relying on the grace of God. We're worshiping the gospel of self-reliance."
"Your welcome was never, and is never, dependent on you."
"God wants our true worship, not our perfect performance."
"We can't know freedom if we expect grace to make us merely better, rather than completely new."
"God's grace is a life raft, not a cruise ship."
Here's what others are saying:
"When faced with our self-worth deficit, we are often told to choose between two seemingly conflicting paths: self-acceptance or self-improvement. Ruth invites us into an understanding of how grace shapes the Christ-follower through both surrender and growth. These are not theological abstractions for her, but hard-won truths borne from her own tenderly told story. When Strivings Cease invites us to learn how grace frees us from the terrible treadmill of earning approval and sets us firmly on the path of growing in Christlikeness."
—Jen Wilkin, author and Bible teacher
"Freedom. Freedom from self. Freedom from striving. Freedom from guilt. Freedom to truly live and enjoy God.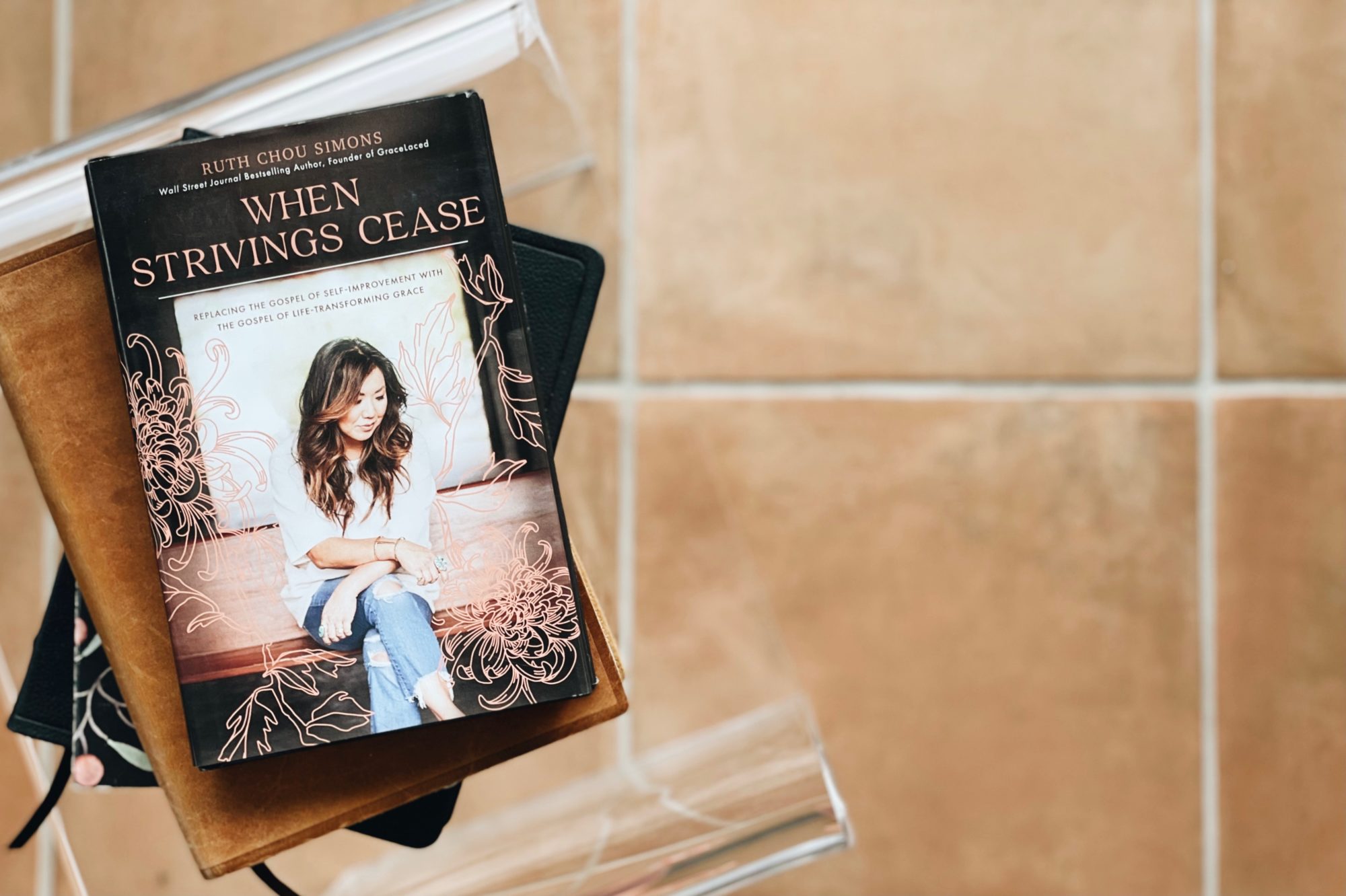 As I turned the pages of When Strivings Cease, the word freedom repeated in my head like a mantra—Ruth is marching us toward freedom in Christ.
Through biblical teaching and vulnerability, Ruth helps us understand grace and the real Jesus we all long to know. I'll be returning to this book for years to come, and so will you."
—Trillia Newbell, author of God's Very Good Idea, Sacred Endurance, and If God Is for Us
"When Strivings Cease is a breath of fresh air. Ruth is not only a wonderful storyteller, but she is remarkably open about her own journey and struggle with performing for God. I could relate to her experience on so many levels and appreciate the focus on God's grace and sufficiency. I hope you will read this book, share it with others, and be encouraged to find your ultimate identity in Christ and his grace."
—Sean McDowell, PhD, Biola University professor, speaker, YouTuber, and author
If you had an afternoon to do whatever you'd like, where would we find you?
I love this question as my answer has changed over the years. These days, there's no place I'd rather be than exploring the mountains in our area with my boys—walking through wildflowers, discovering alpine lakes, and taking in God's handiwork, which humbles me as I seek to reflect him through creativity. An afternoon spent this way is always good for my soul.
---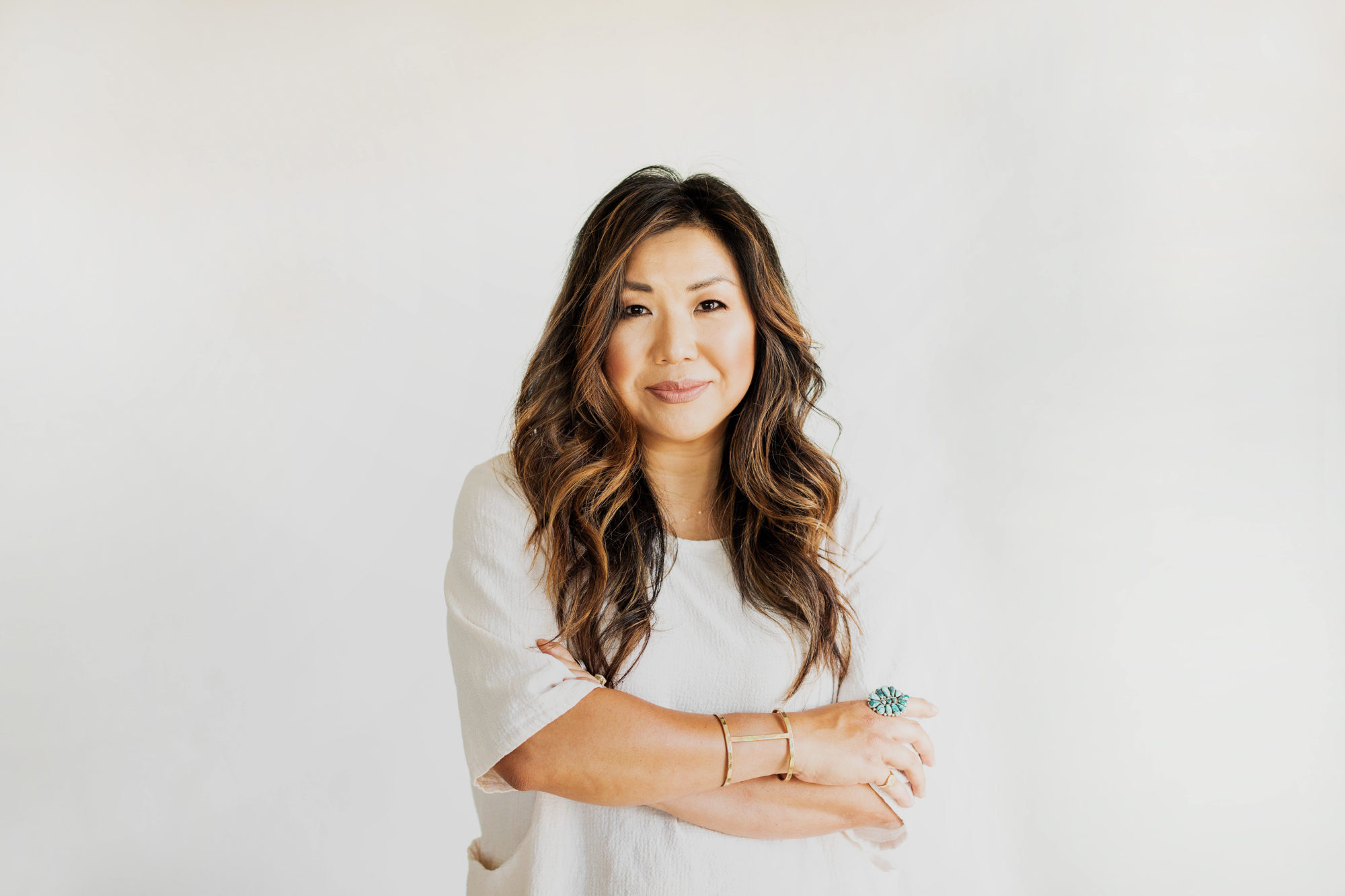 ---
Ruth Chou Simons is a bestselling and award-winning author of several books—including GraceLaced, Beholding and Becoming, and Foundations. She is an artist, entrepreneur, and speaker, using each of these platforms to spiritually sow the Word of God into people's hearts. Through her online shoppe at GraceLaced.com and her social media community, Simons shares her journey of God's grace intersecting daily life with word and art. Ruth and her husband, Troy, are grateful parents to six boys–their greatest adventure.