I always like to know a little something about an author before I sit down to open up his or her book. Today, I'm so excited to interview my dear friend Ruth Chou Simons about her new book, Pilgrim: 25 Ways God's Character Leads Us Onward. This new book is a wonderful combination of theologically rich reminders of God's character, alongside beautiful artwork from Ruth. Both her writing and her art make this a wonderful gift of encouragement—for you or someone you love. You can order Pilgrim here today! 
---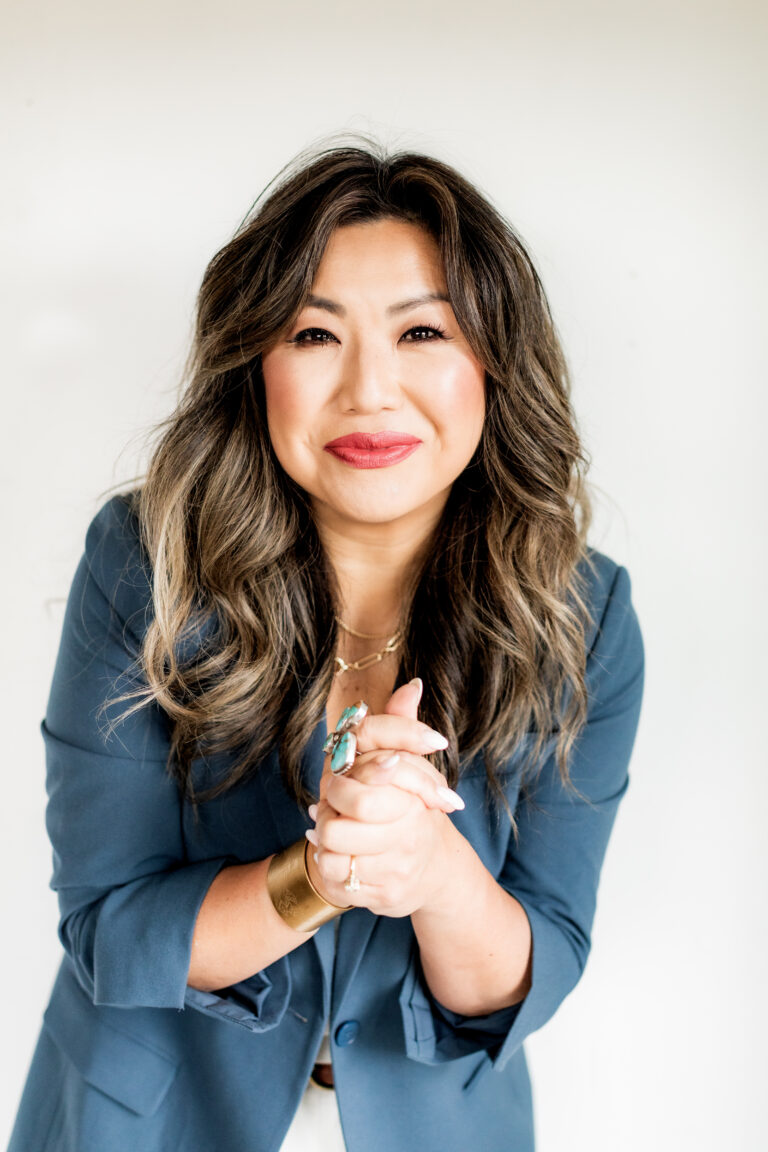 Can you tell us a little bit about yourself?
I'm an author, artist, and founder of GraceLaced.com. I've been married to my husband, Troy, for 25 years, and we are grateful parents to six boys (!), ages 10 to 21. My passion is to encourage women by making deep truths of the gospel accessible through beautiful experiences and honest conversations.
When did you first start writing? What do you enjoy about it?
I started writing in sincerity in 2007 with the launch of my blog GraceLaced. As an artist, I find writing artistic in a different way than painting and drawing, but equally worthy of creativity, artistry, and composition. A well-crafted sentence or thought is a gift and has the potential to change lives.
Because God sees all and knows all, we can trust where He takes us.
Is writing ever difficult for you? How so?
Absolutely. Writing is most difficult when I am depleted and not filled up. Living well always overflows into writing well for me.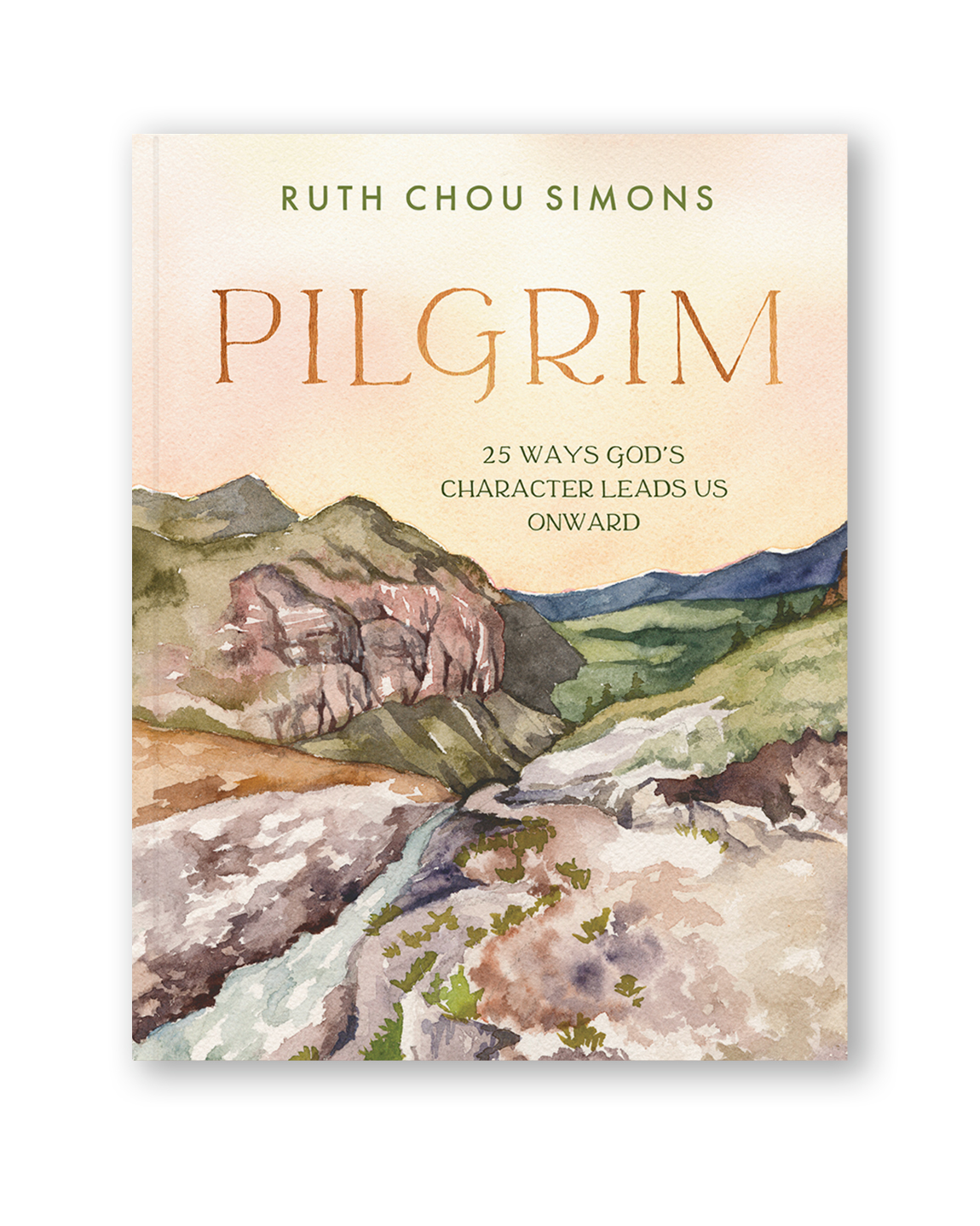 What led you to write Pilgrim: 25 Ways God's Character Leads Us Onward?
In hard-to-navigate seasons of life, I always want signposts with directions or indicators of where to go and how to get there. But I've learned that God always uses all parts of my pilgrim journey to point to guideposts —reminders— of his character and ways. I wanted to write (and paint!) a devotional that would give readers an accessible entry point for theological truths that really impact our walks with Christ. My desire is to bridge the gap between head knowledge and heart knowledge with the application of those truths to various parts of our life journeys.
What's the central message you hope readers will take away from your book?
That theology—the study of who God is—matters in our everyday lives. Every part of our journey is meant to lead us to know our God more, not just to get where we think we want to go. Because this world is not our true home, my desire is to encourage fellow Christ-following pilgrims to journey with Christ, recognizing his attributes and faithful ways every step of the way.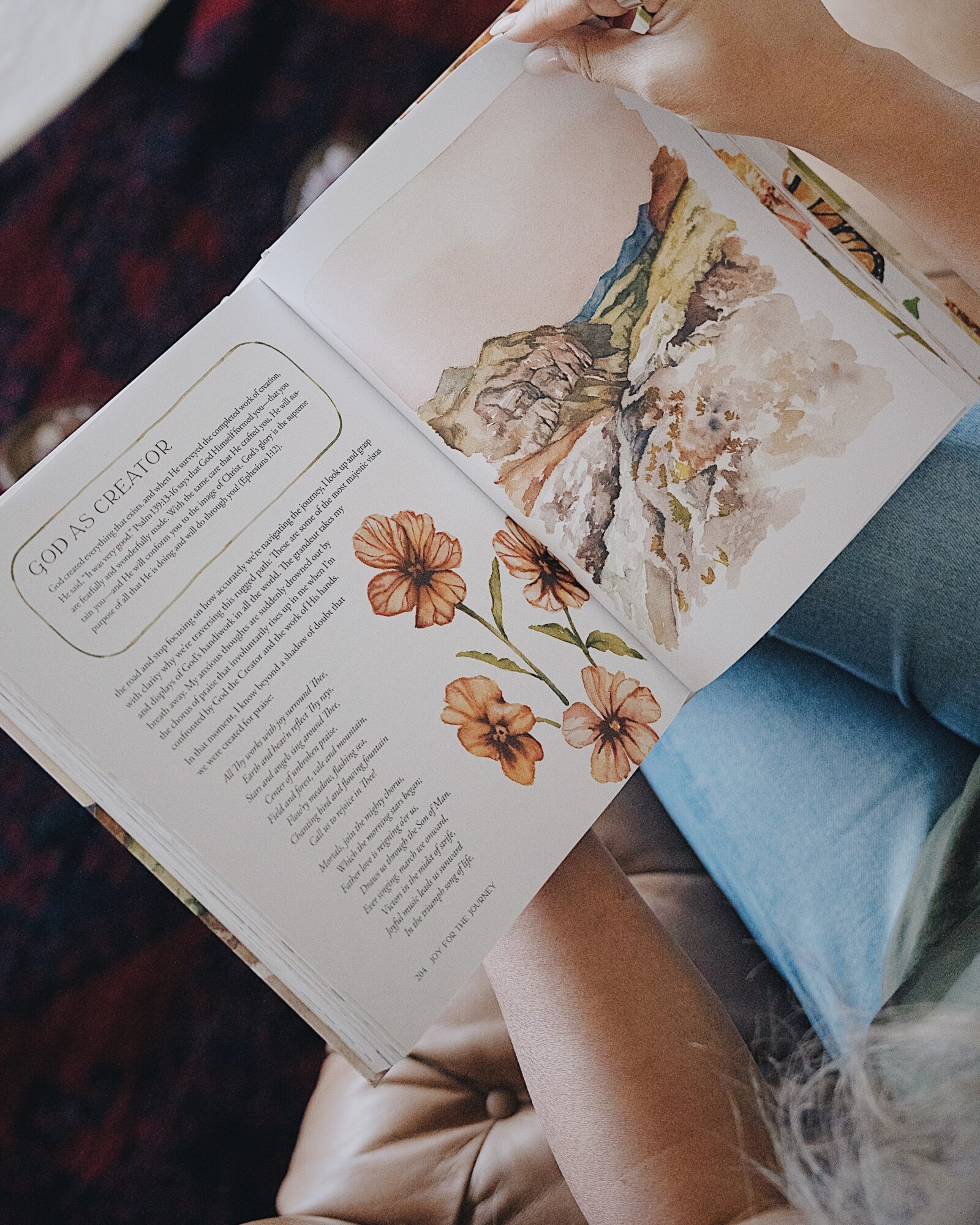 How has writing this book affected your own life?
I don't naturally default to rehearsing the character of God when I face unknowns and difficulties; I'm naturally prone to relying on myself. Writing about these truths and applying them helped me to rehearse them myself as well. Because I include a classic hymn in each devotional, this project also caused me to remember God's faithfulness through song as well.
We can't lose our way from His presence when He always knows His way to us.
For a sneak peek, here are some quotes: 
"God knows us better than we know ourselves… His omniscience doesn't cast us out, but brings us near."
"The hero of your story is the faithfulness of God."
If you had an afternoon to do whatever you'd like, where would we find you?
Probably in front of a giant canvas. (Or shopping!)
---
Ruth Chou Simons is a Wall Street Journal bestselling and award-winning author of several books and Bible studies, including GraceLaced, Beholding and Becoming, and When Strivings Cease. She is an artist, entrepreneur, podcaster, and speaker, using each of these platforms to spiritually sow the Word of God into people's hearts. Through social media, her online shoppe at GraceLaced.com, and the GraceLaced Collective community, Simons shares her journey of God's grace intersecting daily life with word and art. Ruth and her husband, Troy, are grateful parents to six boys—their greatest adventure.