The human heart hates a vacuum. We never merely leave God because we value him little; we always exchange God for what we value more.
We see this in Romans 1:22–23: "Claiming to be wise, they became fools, and exchanged the glory of the immortal God for images." They became fools. This is the ultimate foolishness. This is the most foundational meaning of sin: exchanging the glory of the immortal God for substitutes—anything we value more than God. We look at the Creator and then exchange him for something he created.
My Definition of Sin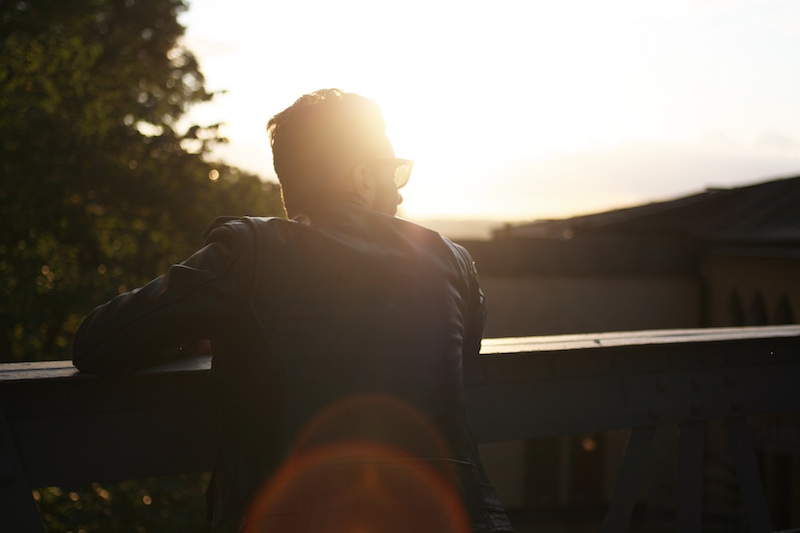 Underneath all the misuses of money, sex, and power is this sinful heart-condition—this depravity. My definition of sin is this: any feeling or thought or action that comes from a heart that does not treasure God over all other things. The bottom of sin, the root of all sins, is such a heart—a heart that prefers anything above God; a heart that doesn't treasure God over everything else, and everyone else.
Sin is the deepest, strongest, and most pervasive problem in the human race. In fact, once Paul has made clear the essence or root of sin (Rom. 1–3), he goes on to make clear in the following chapters the magnitude of its power in us. He speaks of sin reigning like a king in death (5:21); holding dominion like a lord (6:14); enslaving like a slavemaster (6:6, 16–17, 20) to whom we've been sold (7:14); as a force that produces other sins (7:8); as a power that seizes the law and kills (7:11); as a hostile occupying tenant who dwells in us (7:17, 20); and as a law that takes us captive (7:23).
Not Mainly Behavioral
This deep, strong, pervasive reality of sin in us defines us until we are born again. That miracle must happen, or the deep antagonism toward God will go on controlling and directing us forever. Jesus put it this way: "That which is born of the flesh is flesh, and that which is born of the Spirit is spirit. Do not marvel that I said to you, 'You must be born again'" (John 3:6–7). By virtue of our first birth, we are merely flesh—devoid of God's Spirit and life. But when we're "born of the Spirit," God's Spirit gives us spiritual life and moves into us, and we have life in him forever.
That life comes with the light of truth. "Jesus spoke to them, saying, 'I am the light of the world. Whoever follows me will not walk in darkness, but will have the light of life'" (John 8:12). Eternal life and true light are always together. We "live in the light" when the Spirit gives us life.
To underline the serious bondage we're in before this new birth, Paul goes on to say, "Nothing good dwells in me, that is, in my flesh" (Rom. 7:18). What we are apart from new birth—new creation by the Spirit of God because of Christ—is the embodiment of resistance to God. "The mind that is set on the flesh is hostile to God, for it does not submit to God's law; indeed, it cannot" (8:7). Why can't it? Because it doesn't want to. We disapprove of God as supreme (1:28). We exchange him, because we prefer other things more.
So we must lay to rest forever the notion that sin is mainly what we do. It's not: it is mainly who we are—until we are a new creature in Christ. And even then, it's an ever-present, indwelling enemy to be put to death every day by the Spirit (7:17, 20, 23; 8:13).
Before Christ, sin isn't an alien power in us. Sin is our preference for anything over God. Sin is our disapproval of God. Sin is our exchange of his glory for substitutes. Sin is our suppression of his truth. Sin is our heart's hostility to him. It's who we are to the bottom of our hearts. Until Christ.
What We're Made For
Against this bleak description of the root of our problem when handling of money, sex, and power, what also becomes clear is that this distortion of our souls isn't what we were made to be. We were meant to know God and to glorify and thank him (Rom. 1:19–21). We were meant to see him and, by seeing him, reflect his beauty. We were meant to do that not by exchanging him for something, but by preferring him over everything. We were to glorify God by treasuring him over all treasures, enjoying him over all pleasures, desiring him over all desires, prizing him over all prizes, wanting him over all wants.
The mark of the true Christian isn't that sin never gets the upper hand—not that our desires are flawlessly Godward. The mark of the Christian is that at the root of our lives is this new treasuring of Christ over all things. He has assumed a place in our hearts that pulls us back again and again to renew our devotion to him as supreme. Christians have discovered that the indwelling Spirit magnifies the worth of Jesus above all things, and moves us to repentance when we fail to feel that worth as we ought. "If we confess our sins, he is faithful and just to forgive us our sins and to cleanse us from all unrighteousness" (1 John 1:9).
---
Editors' note: This is an adapted excerpt from John Piper's book Living in the Light: Money, Sex and Power (The Good Book Company, 2016).