Earlier this month, a Christian Reformed Church (CRC) pastor and his wife were shot and killed while working some farmland owned by their church in Nigeria.
The death of Emmanuel and Juliana Bileya made international headlines. Bileya had a ThM from Calvin Theological Seminary in Grand Rapids, Michigan, and was finishing up his doctor of worship studies at the Robert E. Webber Institute for Worship Studies in Jacksonville, Florida.
The deaths seemed to fit into a well-worn storyline. Militant Muslims have killed so many Christians in Nigeria that Boko Haram and Fulani herdsmen are infamous even in the United States. The country is No. 12 on the Open Doors list of the 50 hardest places for Christians to live. In 2019 alone, militant Muslims kidnapped and killed an Anglican priest, burned 30 homes and killed 20 Christians on a single night, and kidnapped six schoolgirls and two teachers from a Christian-run high school.
The Hausa Christians Foundation noted that in their statement on the Bileyas: "Christians in Nigeria have been the target of many attacks by the vicious Boko Haram jihadist Islamist terrorists, herdsman attacks, and many other kidnapping [sic] in recent times."
Connecting those dots was almost too easy, and multiple news outlets reported that Boko Haram or Fulani militants were probably to blame.
But that's not who killed the Bileyas.
CRC in Nigeria
The Christian Reformed Church first ventured into Nigeria in 1920 through a 25-year-old named Johanna Veenstra. Feeling led by God, she gathered support from local congregations ($5 each) and then headed overseas.
"The earliest missionary activity took place in southern Nigeria, because it was coastal and so reached more easily by sea," said Albert Strydhorst, a CRC missionary who landed there in 1994. "In the '30s, '40s, and '50s, there was a push to reach the middle."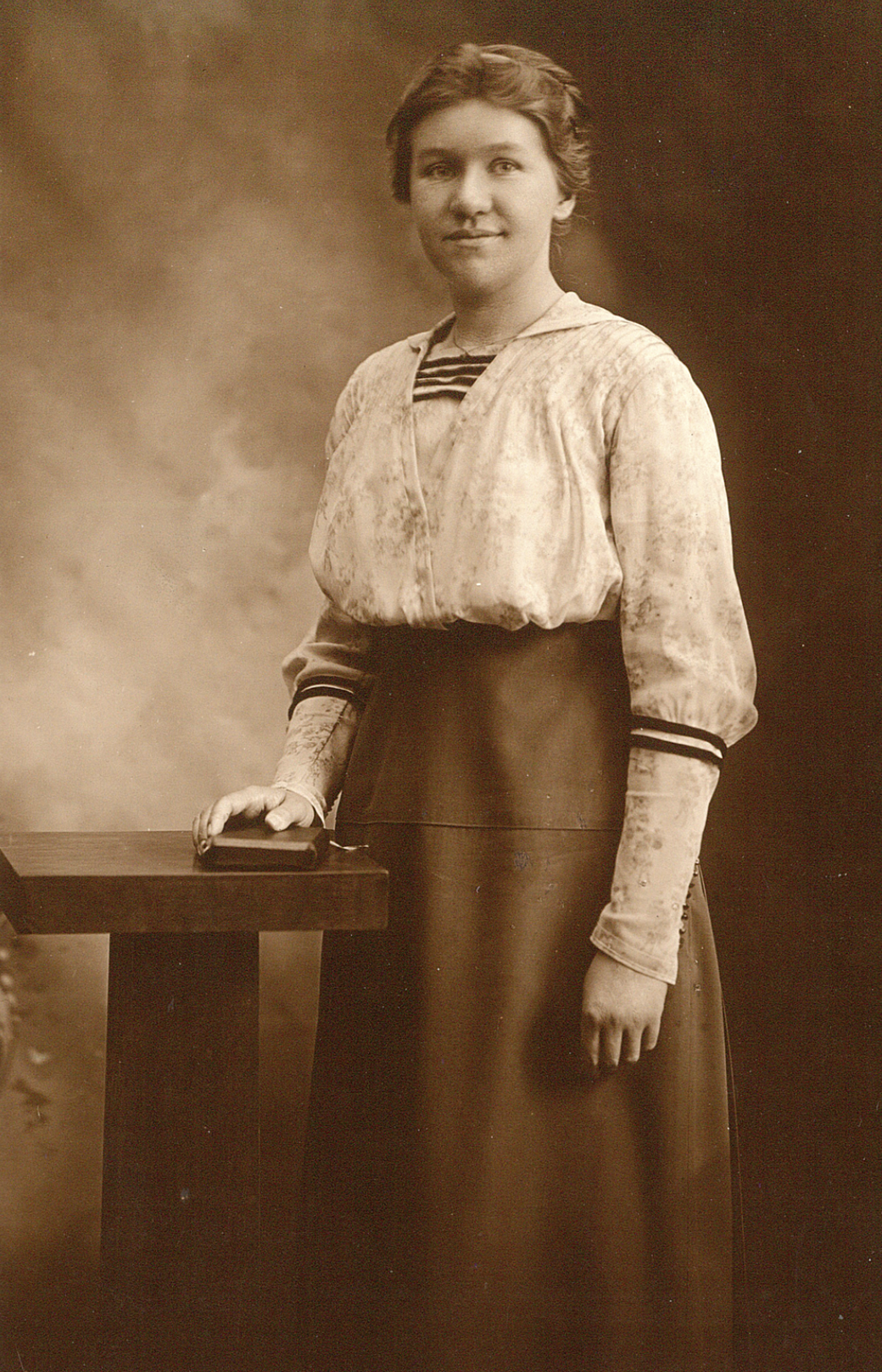 That country's interior was largely animist, with Islam pushing in from the Muslim countries in the north. The Christians weren't willing to concede it to them. "The Middle Belt was a really contested area," Strydhorst said. Some denominations and mission organizations formed the Sudan United Mission so they could be more unified and efficient. It worked.
"The Islamic advance was remarkably slowed because of the Christian presence," he said. "There is no question the church took root in the Middle Belt among followers of African traditional religion. And those churches had a very significant presence and role in their community."
One reason for that was the holistic way Christians tackled things, providing education and medical care and farming assistance. "This was a faith that spoke into the whole life of people," Strydhorst said. "It was much more than something to add on."
Today there is a striking line splitting the northern Muslim half of the country from the southern Christian half. While Fulani herdsmen have attacked Christian farmers primarily in central Nigeria, Boko Haram has stayed largely in the northeast.
The Bileyas, who lived in a town in southeastern Taraba state, weren't overly worried about either one. They had bigger concerns.
'It Is War'
"Please, pray for my [area]," Bileya wrote to several friends on May 19. "It is a very very serious matter beyond Corona Virus pandemic: It is war."
The war isn't between Islam and Christianity. It's between two Christian tribes. In fact, both tribes learned about Jesus from the same Calvinist missionaries. They worship in churches planted by the same people. Their pastors sit next to each other in classes at the same Reformed seminary.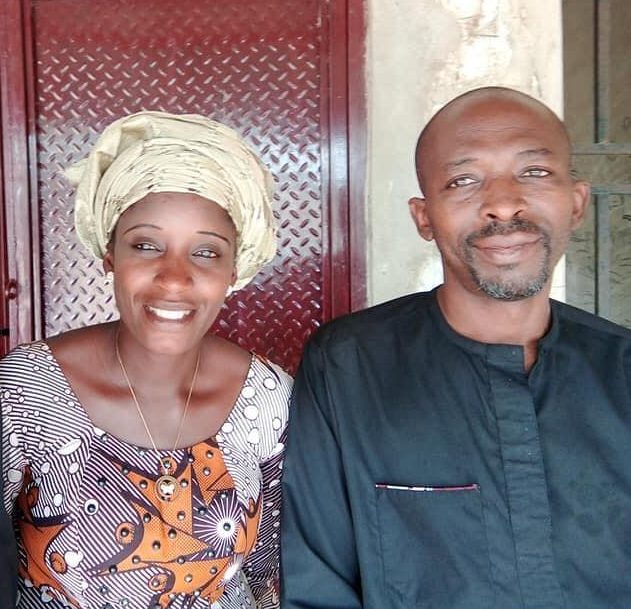 "The CRC works with people from both tribes," said Mike Van Der Dyke, who has been a CRC missionary in Nigeria since 1979. "We've been involved in peace efforts for a long time. We have signed peace accords and agreements. We've had both groups sit together for weeks at a time to work on things."
After some intense work and peace agreements signed in 2005, he thought things had settled down.
But both tribes need land to farm so they can get food to eat. And the government hasn't been great about enforcing property rights or catching and prosecuting criminals. And Nigeria's population is rapidly increasing. And there's only so much arable land.
"The truth is that the war started from a farm dispute," Bileya wrote. A member of his church—an Ichen man—let a Tiv man farm part of his land. But after a while, the two disagreed over how much the Tiv man was allowed to use. A farm dispute resolution committee—made up of members of both tribes—was set up to resolve things, Bileya wrote.
But before they could, things escalated. The Tiv say that Ichen men attacked a Tiv man on his farm, and that an attacker was killed while the Tiv were defending themselves.
The Ichen say the Tiv man and dozens of his tribe nearly beat the life out of the land-lending Ichen man.
"While we were trying to calm the situation in town, Ichen youths retaliated by beating a Tiv man on his farm," Bileya wrote. After that, Tivs shot four of his church members, killing two. ("I buried the 2 boys.")
The cycle of revenge ramped up. The Tiv attacked 10 villages of the Ichen and a nearby tribe, the Jukuns. In the meantime, the Ichen and Jukuns burned five Tiv villages.
Emmanuel and Juliana Bileya
"We are now in a fullfledged war against each other," Bileya wrote. He'd been a pastor in this town only since January, but he'd grown up about 25 miles away in Donga. His great-grandfather had been the chief of the Donga people, and Bileya earned a diploma in mechanical engineering. He was working for the government, teaching math in a high school, when he felt the call to ministry.
A member of the CRC of Nigeria (CRC-N), Bileya started by planting a church, then moved to full-time evangelism and church planting for the denomination. He got his BA, then his MDiv, from the Theological College of Northern Nigeria. Later, he spent about a year getting his ThM degree from Calvin Theological Seminary in Michigan. He wrote his thesis on the liturgical use of spiritual gifts.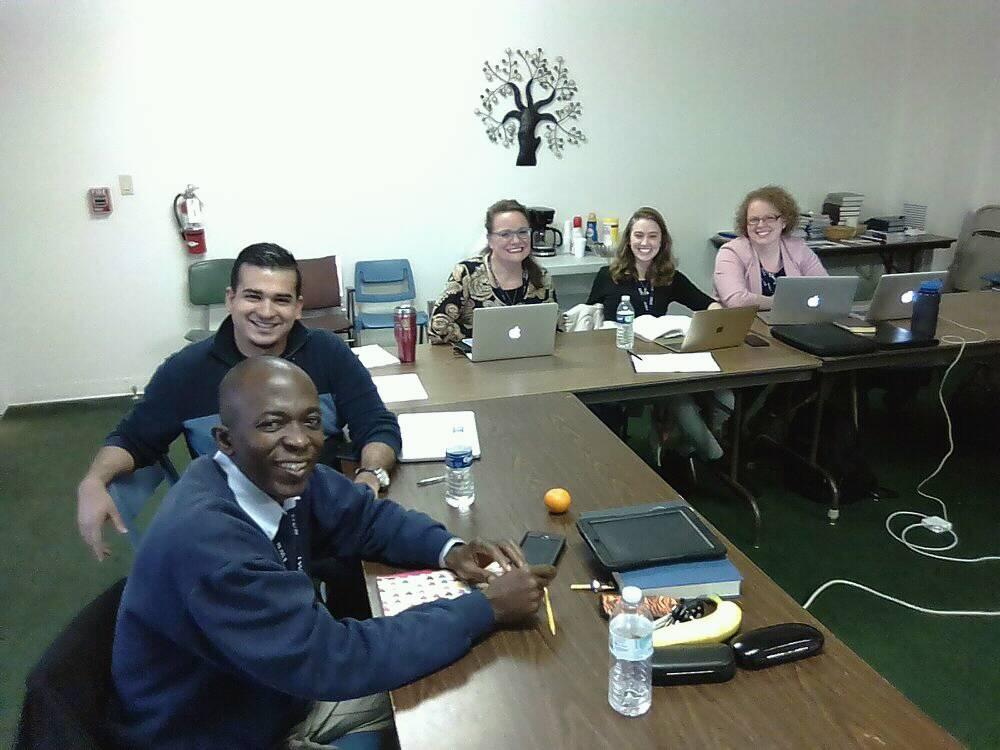 "He had real interest in worship," his thesis adviser John Witvliet said. (In fact, Bileya was the only pastor in his denomination working on it.) "He wrote his thesis on the role of the Holy Spirit. It was really his chance to think out loud about a Reformed Christian response to Pentecostalism."
Juliana loved music too, and "was a talented singer and songwriter," Van Der Dyke said. "We used to play her CDs in our car when we traveled."
Emmanuel loved to read—"He would say at the end of a meeting, 'Can I borrow these eight books?'" Witvliet said. "And then he'd immerse himself in them. He was also building a library of resources for the pastors he trained. He'd often talk to us about creating access to additional materials."
Back in Nigeria, Bileya lectured at the Veenstra Theological Seminary in Donga, organized a CRC-N worship symposium, and began traveling to other churches to teach worship leaders. He started on his doctor of worship studies degree. And he was posted to a CRC-N church in Mararraba village. About 5,000 people live there; his church draws more than 1,000.
"He was there for just five months, but the impact was huge," CRC-N general secretary Sagarga Nuvalga told TGC. Like other pastors in Nigeria, he counseled people, prayed for the sick who could not make it to the hospital (or who were skeptical of the care they'd receive there), and preached.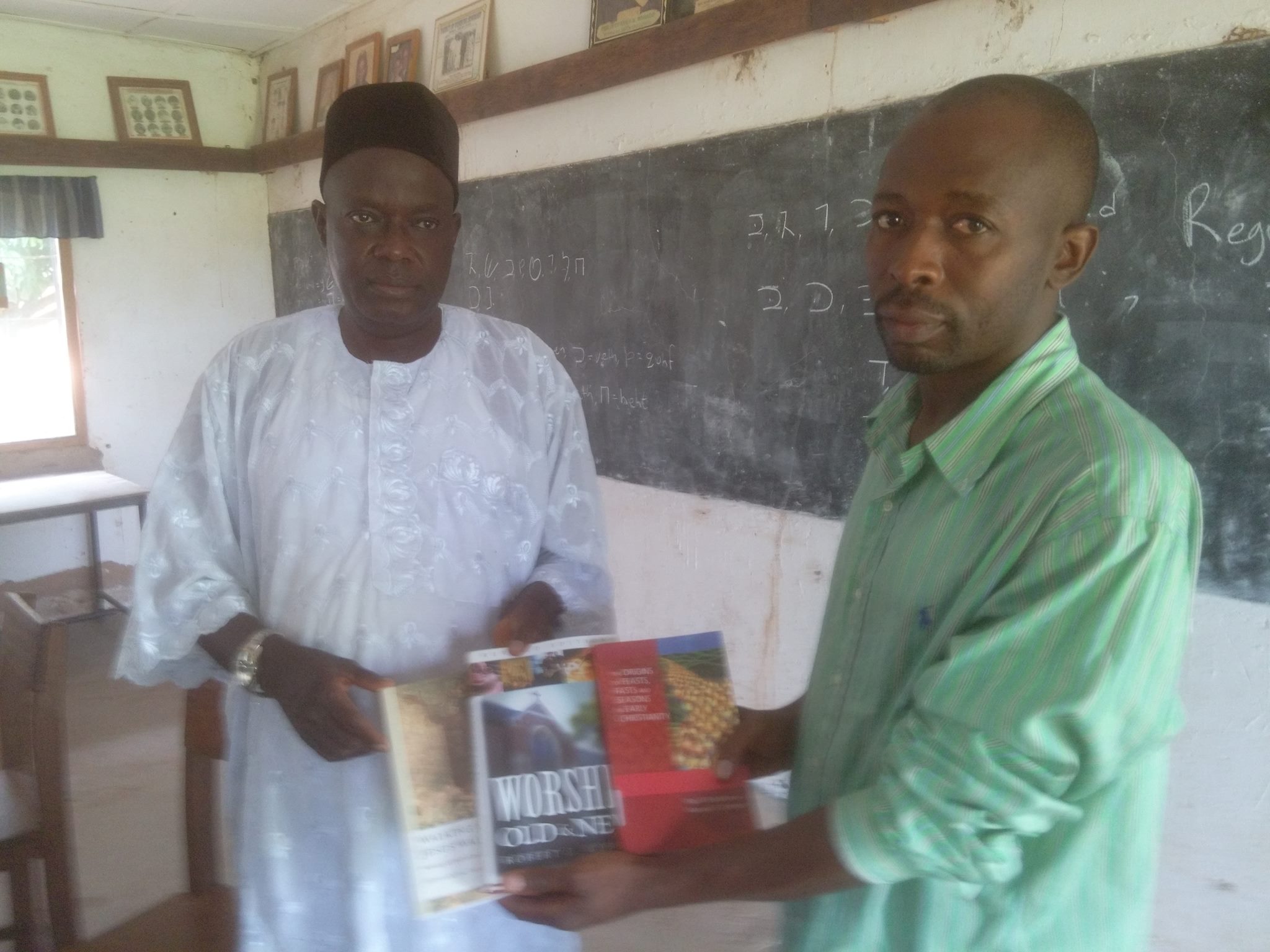 "He was very good at preaching and very good at prayer," Nuvalga said. "He brought a lot of youth around him because he was such an encouragement. . . . He loved his work."
As the Tiv vs. Ichen/Jukun tribe conflict worsened, the Bileyas grew worried enough to send their eight children to stay at the CRC-N headquarters about 30 miles away in Takum while they stayed to care for their congregation.
"Sometimes I feel like leaving Nigeria to work somewhere else that is more peaceful," Bileya wrote to friends less than two weeks before his death. "I am tired of the insurgencies, communal clashes, armed robbery, kidnappings, poor economic that renders us live hand to mouth, and other serious vices. GOD THE SOVEREIGN IS OUR ONLY HOPE."
On Pentecost Sunday, Bileya preached on Acts 2:1–13. He told his congregation they should put on Jesus and let the Holy Spirit rule them so well that they could even forgive their enemies. He compared the outpouring of the Holy Spirit at Pentecost—which was only on the disciples—to the outpouring today on every believer. He talked about depending on the Holy Spirit to enable us to do God's work of showing compassion. Again and again, he talked about forgiveness.
The next day, he went out to work the plot of land owned by the church.
Death for Life
It wasn't that the Tiv were gunning for Bileya. He was just in the wrong place at the wrong time, Nuvalga said.
Bileya spent the morning working on his computer, then heard someone asking if it was safe to leave the village to work the farmland just outside it. The question was a serious one: if you don't work the land, you don't eat. But if you do, you risk being shot by the Tiv.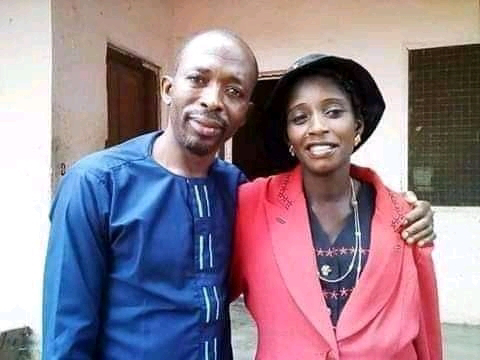 Bileya, his wife, and a 16-year-old boy went out to apply herbicide to the plot owned by the church. The land is open, so when they saw armed Tiv approaching, all three ran. Bileya told the boy to take the bike and get Juliana home, but before they could, Juliana was shot in the leg. When Bileya ran back to her, he was shot in the chest. Juliana was shot again, this time in the back of her head. Both of them—and their unborn child—died at the scene. The boy escaped to tell what had happened.
"The community believes that Emmanuel and his wife died so they could live," Nuvalga said.
And it's true. The others who were heading out to the farmland had time to scatter when the shooting started. Because the Bileyas died, others are now alive.
Retaliation
It would be wonderful if the Bileya's village forgave the Tiv without retaliation. But the village the Tiv attackers came from has already been burned, and the pastor there—who was once Nuvalga's student in seminary—is now a refugee.
"You talk to people about returning peace when enemies attack you, and they look at you as if you don't know what you are talking about," Nuvalga said. If they don't return fire, they'll be driven off the land. And if that happens, they'll starve.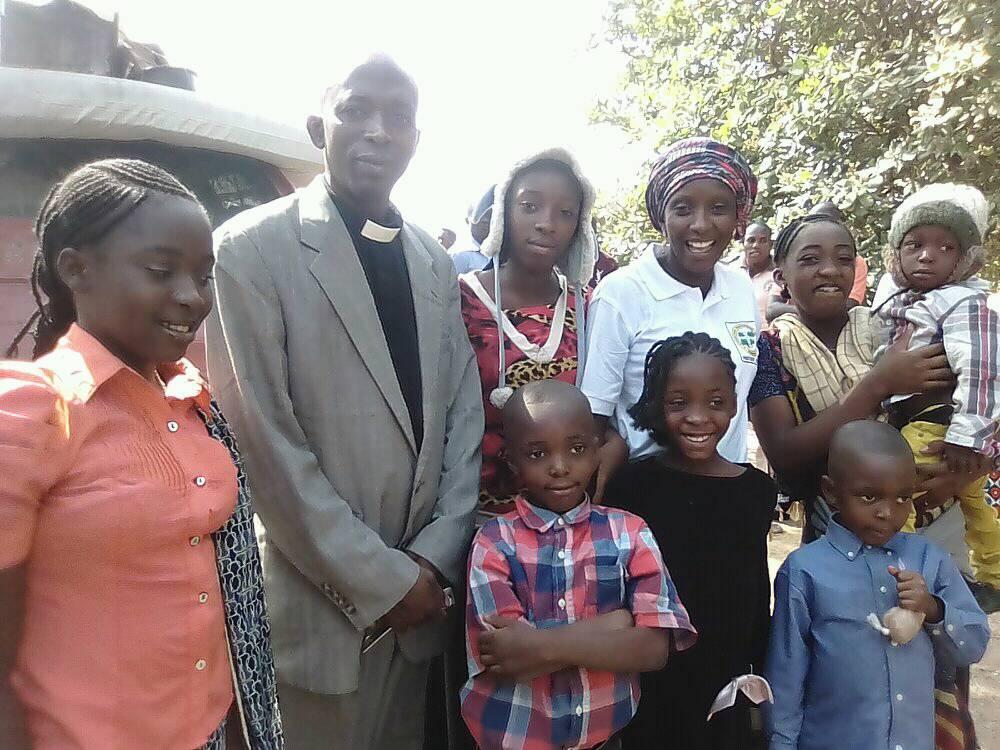 "There are moments you think if you're a good pastor your people won't [seek revenge]," he said. "But if I was in the middle of a situation, it could happen to me too."
The issues are far more complex than even religion and land use, said Strydhorst, who taught Bileya in his classes in Nigeria, then later worked with him in the denomination. Nigeria also struggles with frequent kidnappings for ransom (some do it as a business), a lot of serious political maneuvering, and the religious and cultural split between north and south that makes it hard for the country to stabilize.
Nuvalga hopes the federal government will help by sending soldiers to enforce justice so the people don't feel like they have to do it themselves. "Last year around November, the soldiers came and there was peace," he said. "We're taking to the government to see if they can get people to stop attacking each other." (So far the Taraba state governor has said "the killing of the pastor and his wife wicked and inhuman," but hasn't promised anything.)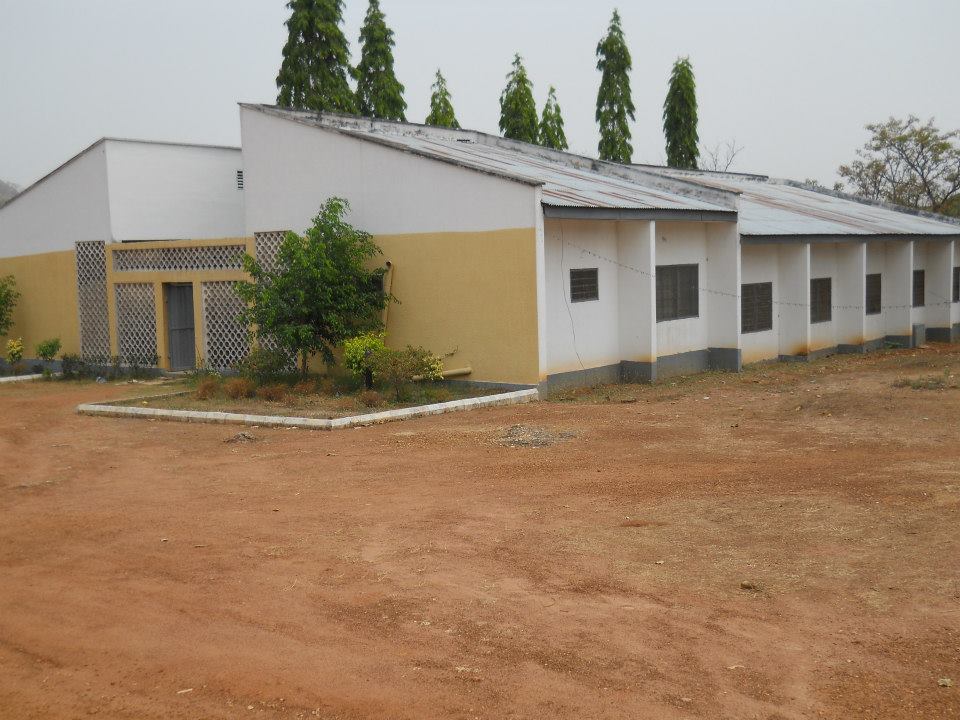 Nuvalga is also hopeful the church will continue to grow in influence. The CRC-N has grown from 100 churches with 75,000 members in 2008 to 165 churches with 200,000 members today. The pastors "all have a good, sound theological education," Van Der Dyke said. That's because the CRC-N also runs schools and graduate schools, hospitals, and missions to places like Sierra Leone, Mali, Liberia, Cameroon, and the Central African Republic.
The fellowship of churches across the Middle Belt of Nigeria includes many different ethnic groups. And in the CRC-N, every congregation contains multiple tribes, Nuvalga said. That leads to marriages and children that span clans, which sometimes is a reason to hope for future peace and sometimes means the wife is killed because she doesn't belong.
But pastors keep pressing on.
"We have a boy and a girl from the Tiv tribe living with us in our headquarters here in Takum," Nuvalga told TGC. "We don't even know where their parents are. How do you deal with them? You help them."
Finding Comfort in God's Sovereignty
When Nuvalga was studying at Calvin Seminary, his friends told him not to return to Nigeria, because it was too dangerous. He doesn't argue that point—a few years ago, the bus he was riding with his 6-year-old son was ambushed. So many were killed or wounded that he was the only person capable of telling the police what had happened.
But like Bileya, he came back to Nigeria.
"The God we serve is here," he said. "He wants us to bear witness here, to stay in the middle of this difficulty." He often sees God's protection—lots of people survive shootings, escape kidnappings, and avoid attacks. Sometimes just living through the day is cause enough to rejoice in the Lord.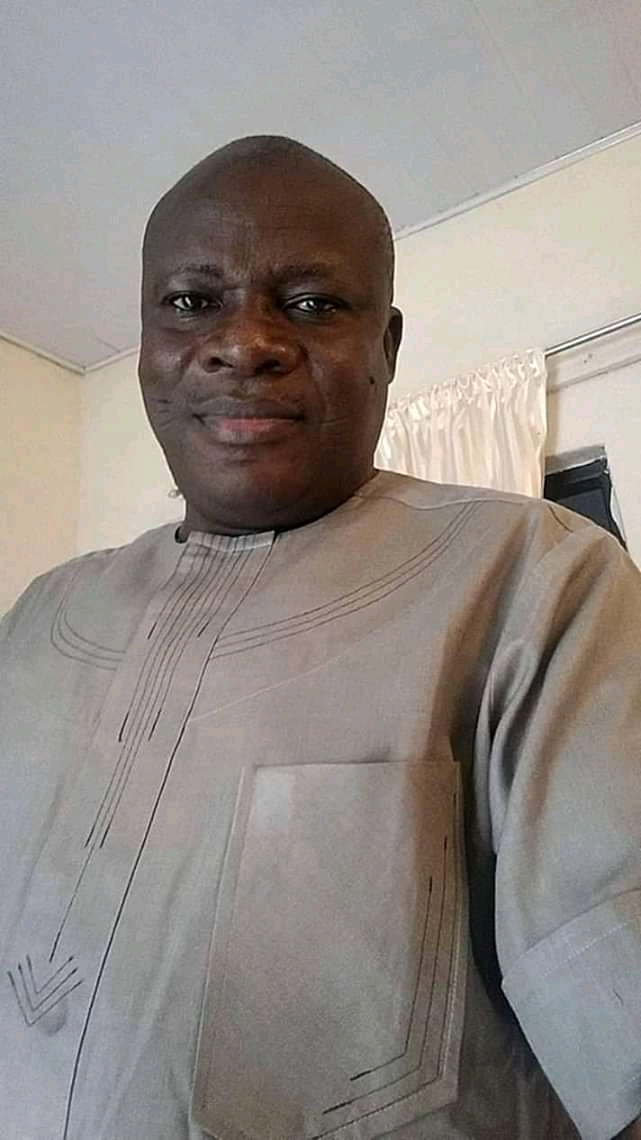 "You have to follow the path available in the place you are living," he said. "Truly God is at work. You see it clearly every day."
The stress of daily life has brought many closer to God, he said. "A lot of people are looking forward to heaven. Of course nobody wants to die, but the way things are happening, you don't know when or who will be the next person. So the consolation is to go back to the Bible. It's why people pack the church trying to hear the message. It gives them hope and confidence."
A lot of comfort is found in God's sovereignty, he said. "The people see God is in the middle of the difficulty, and it helps them to strive through situations that seem hopeless."
It also helps to remember that Christ was killed by the people he came to save, and that through those actions, they ended up fulfilling God's plan, he said. "That encourages us to hang on."
He's also strengthened by Jesus's warning that "in this world you will have trouble. But take heart; I have overcome the world" (John 16:33).
In the end, the only way forward is to love your enemies.
"We are mindful that God loves us and intends that we repay no evil for evil," Nuvalga and CRC-N president Caleb Ahima wrote to Strydhorst a week after the Bileyas' deaths. "Our prayer is that he would heal our injured hearts and help us to be resolute about the pledge go with him, no matter the roughness of the road."
Get a FREE eBook to strengthen your family discipleship!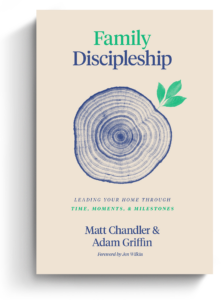 The back-to-school season is stressful for moms and dads. New rhythms of school, sports, and other extracurricular activities can quickly fill up a family's already busy calendar. Where do busy parents look for resources on discipling their family well? Aside from prioritizing church, what else can Christian parents do to instill healthy spiritual habits in their household?
Matt Chandler and Adam Griffin cover these questions and more in Family Discipleship: Leading Your Home through Time, Moments, and Milestones. And we're excited to offer this book to you for FREE as an eBook today.
Click on the link below to get instant access to your FREE Family Discipleship eBook now!