Did you know Jesus is prominent in Islamic eschatology?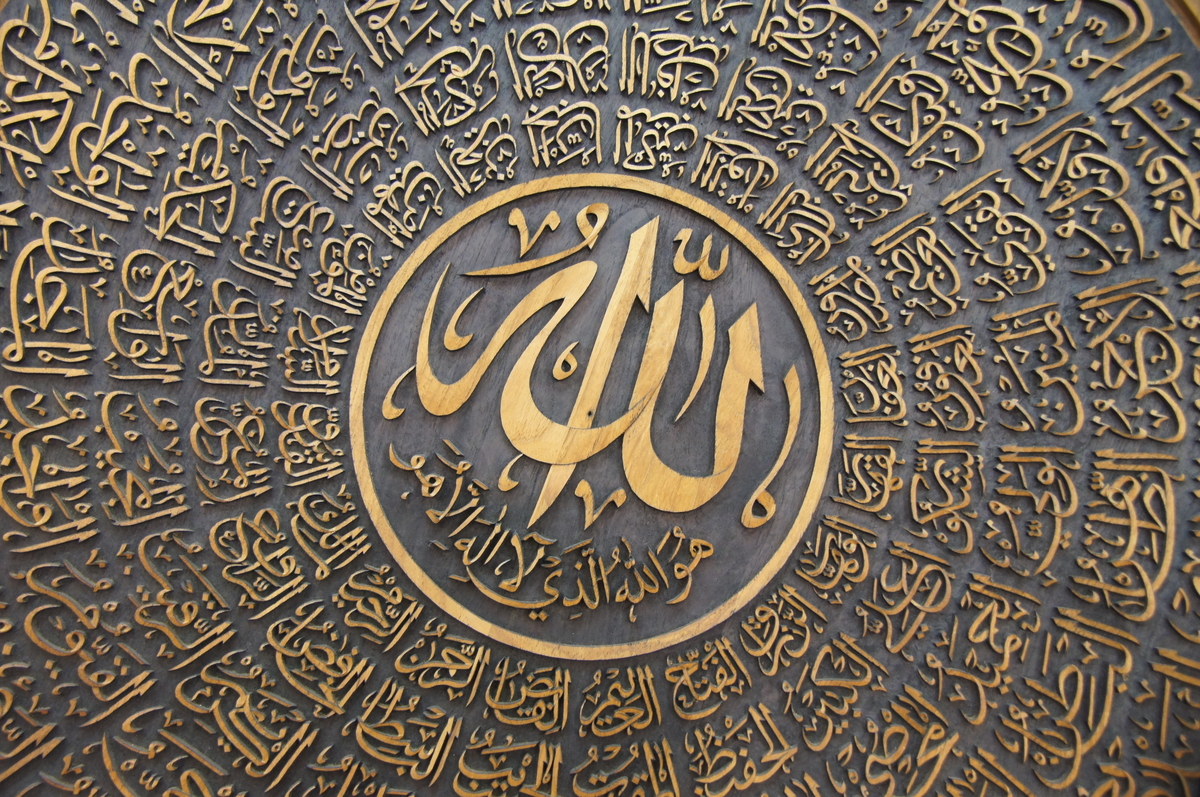 Not only do Muslims believe Jesus is a miracle-working prophet, he's also the Messiah who will return from heaven at the end of days.
The Qur'an underlies these beliefs in two passages. First and foremost in the mind of many Muslims is the understanding that Jesus didn't die on a cross. As 4:157–158 states, "[Jesus] was not killed, nor was he crucified, but so it was made to appear. . . . Allah took him up to himself."
Yet the Qur'an also shows Jesus asserting his own death. In 19:33 he says, "Peace is on me the day I was born, the day I die, and the day I rise alive." If Jesus didn't die on the cross and was instead raised directly to heaven, how can he say "peace is on me the day I die"? Only if he will return to earth once more and die then.
On account of these verses the Qur'an is understood to teach that Jesus is currently in heaven, awaiting his return to earth after which he will initiate the latter days and then die before the final day of resurrection. This belief is nearly universal among Muslims.
Furthermore, in the hadith Muhammad says:
Surely Jesus the son of Mary will soon descend among you and will judge mankind justly; he will break the cross and kill the pigs and there will be no Jizya. (Sahih al-Bukhari 4.55.657)
Jesus the Future Jihadist
Also prominent in Muslims' view of the end times is a battle between Jesus and the Antichrist, the Dajjal. According to Sahih al-Muslim, "The Last Hour would not come until the Romans would land at al-Amaq or in Dabiq." After this battle with the Romans, the Antichrist will challenge Muslims and even have the upper hand against them until Allah sends Jesus back from heaven. Then "Allah would kill them by his hand and he would show them their blood on [Jesus's] lance" (Sahih al-Muslim 2897).
Beyond this point, Islamic eschatology begins to vary widely depending on one's denomination. Many believe Jesus will fight alongside Muslims, who will be fighting Jews, and even the stones will cry out against Jews on that day. Muhammad said, "The Hour will not be established until you fight with the Jews, and the stone behind which a Jew will be hiding will say, 'O Muslim! There is a Jew hiding behind me, so kill him'" (Sahih al-Bukhari 4.52.177).
Some believe Jesus will appear with another apocalyptic figure, the Mahdi, either equal to or superior to Jesus. But details vary among Muslims on these matters, and apart from these two figures are many other signs of the end of days. (You might consult David Cook's Contemporary Muslim Apocalyptic Literature for more information.) Regardless of the specifics, though, it's a common Muslim view that Jesus will engage in jihad at the end of the world.
Life without Fear
The Christian gospel message is this: God entered the world out of love for us, paid the penalty of our sins by dying in our place, and rose from the dead as proof he had defeated death. "Gospel" means "good news," and it's the message that, on account of what God has done in Christ, we will live forever with him.
Since Christians will live forever, we're told not to fear in the face of death. "Where, O death, is your victory?" the apostle Paul asks. "Where, O death, is your sting?" (1 Cor. 15:55). Since we know we will be with God forever, there is no more fear of death for the Christian of true faith. In fact, death benefits the Christian since it sends him to God, with whom he is longing to be. As Paul declares, "For to me, to live is Christ and to die is gain" (Phil. 1:21).
The security of our salvation is what liberates Christians to follow Jesus's difficult teachings and to self-sacrificially love our enemies—even being ready to die for them. That's why some Christians have been willing to go to tumultuous Muslim contexts and serve those who could do nothing for them, even in the face of death. Ronnie Smith was a Texan science teacher who decided to move his family to Benghazi when the Libyan revolution was underway. For a few years he taught chemistry to high school students in the wartorn country, bringing them hope when they had little. He wanted to serve people just as Jesus had. And just as people killed Jesus, so a group of radical Muslims killed Ronnie Smith.
Shortly before his death, Ronnie Smith answered a survey indicating that the gospel is what encouraged him to serve people despite the risk of death. He knew his life was in danger before moving to Libya, but Jesus enabled him to answer jihad with compassion.
Through the message of the gospel, Jesus made Ronnie Smith invincible. He was able to love without fear.
Moreover, Japanese journalist Kenji Goto went to Syria to rescue a new friend, Haruna Yukawa. Goto had met Yukawa six months prior when Yukawa was trying to turn his life around after a failed suicide attempt following his wife's death. When ISIS captured Yukawa, Goto believed there was a chance he could help rescue him. In an interview he said it was "necessary" to try and rescue Yukawa, and that his faith gave him the courage to go. Goto had accepted the gospel in 1997, enabling him to answer jihad with compassion.
Jesus made Kenji Goto invincible. He was able to live without fear.
Radical Gospel Love
Jesus has much to do with jihad, both in Islam and Christianity.
In common Islamic eschatology, he personally wages war on behalf of Muslims, breaking all crosses and killing all swine. In this war Muslims will kill Jews and defeat them, and Jesus will destroy the Antichrist for their sake.
In Christianity, Jesus shows Christians how to answer persecution with love. Although this suggestion might seem impossible to some and ridiculous to others, Jesus's teachings were always radical, and they are only possible to follow if the gospel is true. If through trust in Jesus we will live eternally with God in bliss, then we can lay down this life to love even our enemies.
In the face of jihad, the Christian Jesus teaches his followers to respond with self-giving love.
---
Editors' note: This is an adapted excerpt from The New York Times bestselling author Nabeel Qureshi's new book, Answering Jihad: A Better Way Forward (HarperCollins, 2016). The former Muslim offers challenging, respectful answers to the many questions surrounding jihad, the rise of ISIS, and Islamic terrorism in this book.