Fifty years ago, Canada was 88 percent Christian. But the trends were worrisome.
"Organized religion in Canada has declined sharply in the past generation and will continue to do so, according to the first large-scale study of religion and religious attitudes ever conducted in this country," the Toronto Star reported in 1976.
The study's director, sociologist Reginald Bibby, watched religion wane for another 17 years before publishing Unknown Gods: the Ongoing Story of Religion in Canada (1993). He predicted churches would continue their slide straight into old age and death.
"Even with the Toronto Maple Leafs, there is hope for a better next year," he told Canadian news magazine Maclean's. "Whereas with religion, it looked pretty much over."
But when Bibby checked in on his predictions in 2015, religion wasn't over. It was less popular—only 30 percent of Canadians embraced religion. But only a quarter rejected it outright (26 percent).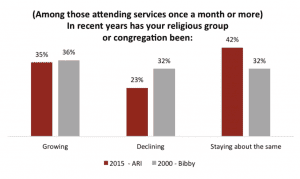 And those churches that had been declining—32 percent in 2000, compared to 23 percent in 2015—were stabilizing (42 percent) or even growing (36 percent).
"What I screwed up on—it sounds so naive looking back—[is] I didn't allow for the immigration variable," Bibby told Maclean's in 2015.
Immigrants to Canada topped 300,000 for the first time in 2016; the country is aiming as high as 340,000 in 2020. Between 2001 and 2011, Canada welcomed 478,000 new Catholics, 162,000 Christians, 23,000 Anglicans, and 17,000 Presbyterians. (Immigrants self-identify their religion, so it's up to them whether they categorize themselves as Christian or as something more specific like Catholic or Anglican or Presbyterian.)
In 2017, the BBC concluded that Toronto was the most diverse city in the world.
"There are 45 different languages spoken at our church," said Robbie Symons, lead pastor of Oakville Harvest Bible Chapel, 40 minutes south of Toronto. (Symons's church is part of the Great Commission Collective, a church-planting organization established after the Harvest Bible Fellowship was disbanded in 2017.) "We literally have the nations here worshiping. We love that."
Most immigrants come with a basis of faith, and are more likely than those born in Canada to attend church or embrace religion.
But the immigrant infusion hasn't been the only thing growing Harvest Oakville from a Bible study of 18 in 2003 to a consistent weekly attendance of 4,000 today.
"What we've seen happen here is a contemporary expression of conservative theology that is refreshing for churched people but is also uniquely engaging for unchurched people," said Ted Duncan, who led Harvest Oakville's first church plant. Over the past 14 years, Harvest Oakville has baptized more than 1,000 people.
"The news in Canada is discouraging on a lot of levels," Symons said. In the past six months, the Supreme Court rejected the country's only Christian law school, and the government required organizations looking for summer-job funding to sign off on an attestation affirming LGBTQ and abortion rights.
"But the gospel is advancing," Symons said. "Lives are being transformed, people are being baptized, and churches are being planted. . . . God is alive and well in Canada."
Saved by the Light
Symons grew up in an Anglican home but wasn't saved until he was 22. Freshly graduated from university and already weary of the meaninglessness of life, Symons hit "random" on his CD player and heard DC Talk's "In the Light."
I keep trying to find a life on my own apart from You. I'm the king of excuses, I've got one for every selfish thing I do. What's going on inside of me? I despise my own behavior. This only serves to confirm my suspicions that I'm still a man in need of a Savior!
"I was instantly captured by Jesus," Symons said. "I felt so chosen, so enlightened. I knew life would never be the same again."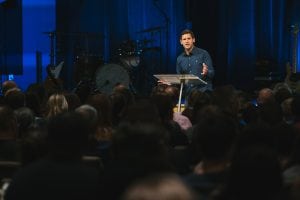 Symons resisted the ministry at first—he'd watched his grandfather pastor a small-town Anglican church, and "ministry seemed so small to me." However, "God's claim became stronger and stronger, and I gave in to the notion of seminary and then pastoral ministry bit by bit."
After seminary, he landed a job as an associate pastor but longed to see God do more. "I was in churches where leadership was based on good stuff like compassion," he said, "but it wasn't theologically substantive."
Then, in the early 2000s, Symons was exposed to a simple and biblical vision for the local church at Harvest Bible Chapel in Chicago. "That's when I got introduced to Wayne Grudem's Systematic Theology," he said.
Symons read John Piper and Al Mohler and Don Carson, then George Whitefield and Charles Spurgeon and Martyn Lloyd-Jones. "I fell in love with the truth in a new way," he said.
From there, it was an easy jump to dream about planting a gospel-centered church with Reformed theology in Toronto.
Planting in Ontario
In the summer of 2003, Symons held a Bible study. Eighteen people came.
It wasn't an auspicious time to start a conservative church. Days before, Canada's first same-sex couple was legally wed. They would be chosen as Time magazine's Canadian newsmakers for 2003.
"The two men have come to symbolize something much bigger: the unprecedented acceleration of social liberalism in Canada in 2003," Canadian bureau chief Steven Frank wrote. "From gay marriage to moves to decriminalize marijuana and provide supervised injection booths for drug addicts in Vancouver, 2003 will go down in history as the year that Canada rethought what was taboo."
Canada's largest Protestant denomination—the mainline United Church of Canada—was keeping pace with society, voting to endorse same-sex marriage in August. Around the same time, Canadian religious attendance began to drop more rapidly across the board.
So it was surprising, then, when Symons's little group increased to 24, then 30, then 45. They outgrew an office building, then a church basement.
"People were coming in with such an appetite for the preaching of the Word," Symons said. "It seems so basic, but God was moving. . . . There was an apparent hunger in the people he drew to us."
The expansion and excitement caught the attention of a nearby Baptist church. Which is why, just five months in, Harvest Oakville's 70 attendees moved into a $7 million building.
Room to Grow
The Baptist congregation was "severely struggling, and on the verge of closing their doors," Symons said. There were only about 100 people left in the building that sat 400.
"They gave us their building, but more importantly, they gave us their people," he said. In a single day, the church population more than doubled as "they became us."
Harvest Oakville held its first official service in the new building on Easter 2004. By fall, they needed two services. A few years later, even with four services, there were too many cars for the parking lot.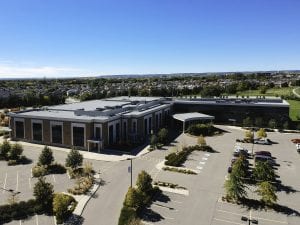 At first, the growth came largely from dissatisfied believers in other churches. ("We aren't trying to steal sheep, but we're not going to apologize for growing green grass," Symons said.)
But over time, those joining were new converts. "We hear amazing stories," Symons said. "So many people are lost and miserable and hopeless. Time and again we hear people say, 'I went through life and I bottomed out before meeting Christ'—the classic gospel conversion story."
In 2012, Harvest Oakville moved into a larger building. Within a month, they'd grown from 2,000 to 3,000 regular attenders. A few years later, the number rose past 4,000.
But Symons's ambitions were never to build a megachurch.
"I've been up close to all that stuff, and it's overrated," he said. "I'm not against it. I think God is using it to do great stuff. But that's not what we set out to be."
So they started to plant.
Plants Pose Challenges
In 2009, Harvest Oakville planted its first church, 30 minutes closer to Toronto. The core group was 50 adults. Today, about 1,000 attend.
"Where we are, so many people are brand-new to the country," Duncan said. "That's really exciting but also poses a lot of challenges."
One is the lack of default culture. "We're having to learn and grow in our ability to understand the paradigms and perspectives people bring with them from their culture of origin," Duncan said. "How do Caribbean people think about motherhood? How does a person from East Asia deal with honor and shame? How do those raised in Africa approach work, family, and leisure? These are all things Westerners don't even think about. I'm continually having to apologize and correct myself because I so often wrongfully assume that everyone thinks the way I do."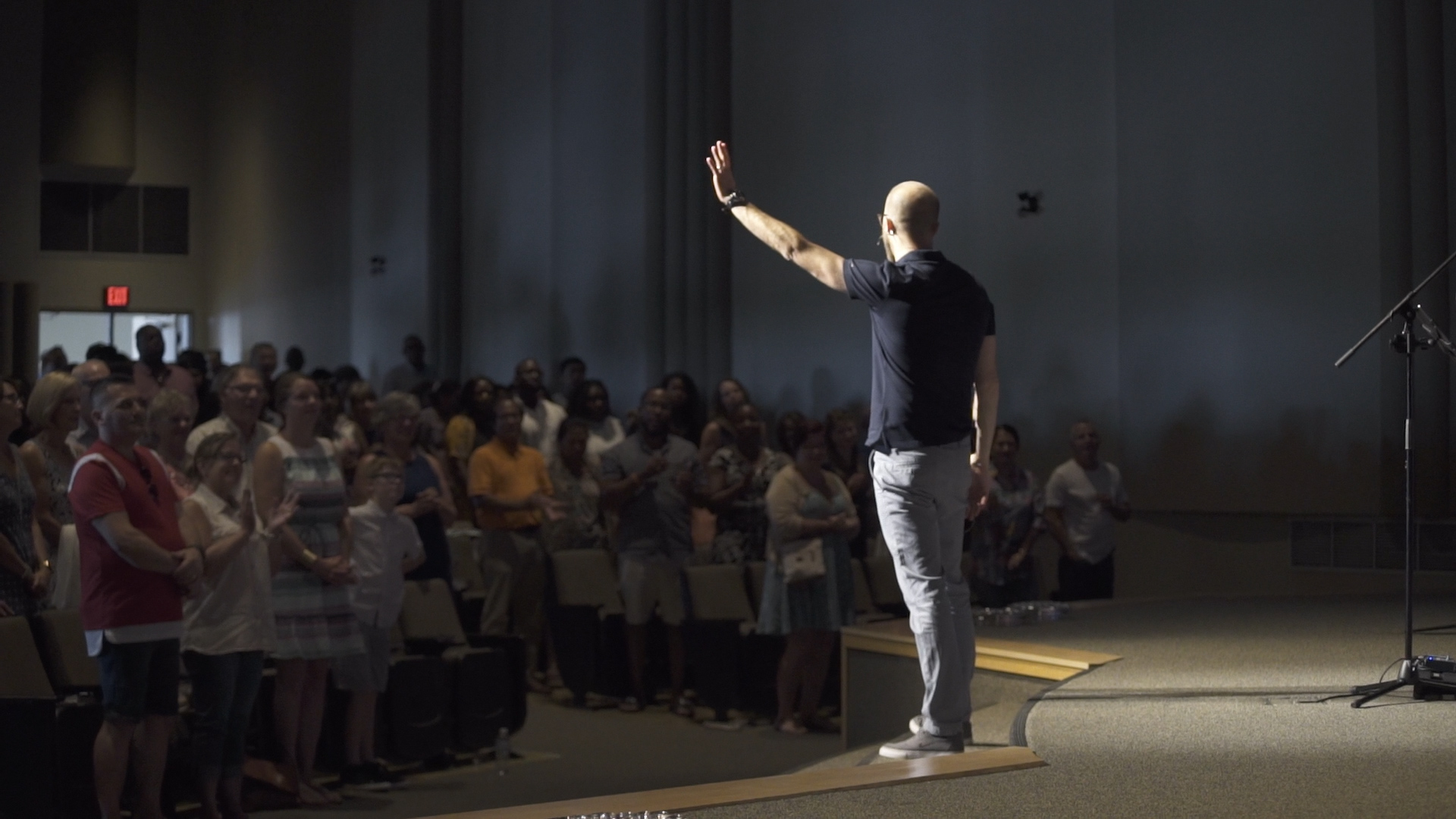 But the religious foundation that most immigrants share—generally, they aren't as secular or atheistic as those born in Canada—is helpful, he said.
"Everybody is religious in some way, shape, or form," he said. "Where we live there are all kinds of Muslims, Sikhs, and Hindus. So when I take an Uber to work and I'm talking to a Hindu or Sikh driver, there is already a context of faith and religion and common ground in that they believe something about something. . . . I'm able to build on that."
Jason Matta pastors Harvest Oakville's third church plant, which is even closer to Toronto's city center. Added to the ethnic diversity—half of Toronto is a visible minority—he sees socioeconomic differences that transcend ethnicity or race.
"We have found it to be messy for sure," he said. "The more we've reached into the community, the more we're dealing with complex issues. It's not clean-cut, like, 'Oh, God, you have us in a diverse church and now we're all happy.' . . . It's more like, 'Okay, now I don't know what to do.' Now we have to figure out how to do life together and how to meet certain needs."
Our evangelism strategy is you. You're sitting next to people at work and school. Share the gospel with them.
Matta's team leans a lot on Tim Keller's Ministries of Mercy. And his evangelism strategy, like Oakville's, is the people themselves. "Our people are very missional," Matta said. "Every week people are introducing me to people they bring from work or school or family members. The body is inviting them in."
That didn't just happen. Like Symons, Matta tells his congregation, "Our evangelism strategy is you. You're sitting next to people at work and school. Share the gospel with them."
Milk and Meat
High numbers of recent immigrants compounds one of the biggest challenges that pastors face: the unevenness of spiritual maturity in the congregation
"We don't feel the need to tailor the service to the unbeliever," Matta said. After all, he's also teaching to seminary professors. "But we do work very hard to communicate God's Word in a way that is simple and clear."
Duncan likens it to preparing "meat rather than milk" for every service, but "cutting it into small pieces."
"What has captivated people is we sing contemporary worship songs and speak in everyday language, but we don't try to simplify things—we teach the whole counsel of God," he said. For example, they nixed formal language such as "partake" but kept "theologically rich" terms such as "substitutionary atonement" and "reconciliation."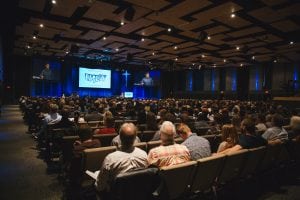 Duncan has watched Symons put words such as "justification" on the screen and then break it down for the audience. "He doesn't water down the theology or get rid of it," said Duncan, who follows Symons's example. "That's the thing that changes people's lives. If you teach people, they'll be hungry and leaning in."
Or they'll lean all the way out.
"Every weekend I have people stand up and walk out of my sermons," Symons said. "As much as we have people who are hungry and fired up, we also have people who are walking away in a hurry."
That doesn't bother Symons. Even those who stay should feel "uncomfortable," he said. "We challenge them not to stay here unless they're serious about what the Lord is doing. . . . We're trying to prune so the growth is healthy, and to make it difficult for people who are here for the wrong reasons."
Because it's clear there is a time of "sifting" bearing quickly down on them, Symons said.
"We're one of the few Reformed conservative evangelical churches in our area, certainly for our size," Symons said. "People are dumbfounded, because 'How do you possibly grow when you believe [things like complementarianism and traditional marriage]?' For the outsider, it doesn't make sense."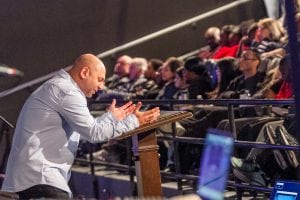 The social pressure has only increased over the past 15 years. "We're in a very critical time, because many churches are on the verge of being tempted to capitulate to culture," Symons said. "The pressure has never been greater, with the sexual revolution leading the way."
The sifting isn't all bad news—"you should have a strengthened church" at the end, Symons said. He can see it already: Harvest Oakville's men's conference sold out 1,400 tickets in 18 hours last year. The women's conference with Jen Wilkin and Nancy Guthrie sold out in three.
Attendees came from about 150 area churches. One was Grace Fellowship Church, planted in 2000 by TGC Canada Council member Paul Martin. Another was Grace Toronto Church, which was replanted in 2004 with 10 people and has since grown to hundreds.
A third was St. George's, which left the Anglican Church of Canada (ACC)—and with it, their building—so pastor Ray David Glenn could keep preaching the gospel. He wasn't the only one—after the ACC began blessing same-sex in 2002, dozens of clergy left to start the Anglican Network in Canada. Glenn and the others have "been a tremendous encouragement standing for truth," said Ryan Robertson, a former Harvest staffer now working at Reaching and Teaching International.
"It's the church, not our church," Symons said. "We're blown away by what is happening out there."
Sharing the Joy
"At the end of the day, there's no formula that's going to create growth," Symons said. "It's God's grace. We never want to come across as saying, 'Hey, we've got it figured out.'"
In fact, at one point the Harvest Oakville elders bought T-shirts with "We don't know what we're doing" on the front and 2 Chronicles 20:12 on the back.
"Church planting can seem like cool music, an amazing well-dressed pastor, and thousands of millennials filling a church," Matta said. "But when you read through the book of Acts, it's more of a steady perseverance and endurance."
And a deep, contagious joy.
"We aren't just talking about evangelism as, 'You gotta get out there and do it,' motivated by guilt," Duncan said. "We're looking for gospel motivation: 'Don't we have the greatest message ever? Everyone should know about this!'"